It's extraordinary to see how vape pens have fast become a fad in the cannabis community today. Ever since their introduction on the main scene, they have continued to witness a steady rise in popularity due to their high demand and it is safe to say they are not going away anytime soon.
However, with the availability of numerous choices of vape pens globally, it can be very difficult to find the best one that suits your needs. When looking to purchase a vape pen, normally your priority should be your safety, which means you can't just purchase any cheap knock-offs. Fortunately, that is where the Vessel vape comes in. Here is an in-depth review of this innovative brand product, and whether it is the right vape tool for you.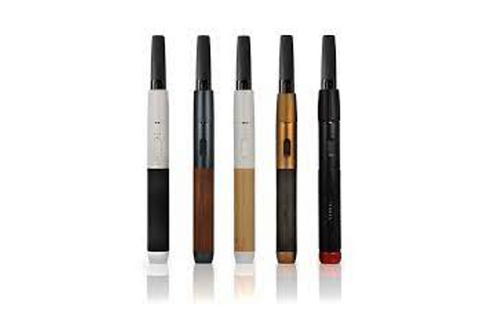 What is Vessel Vape?
The Vessel Vape was launched in 2018 as a high-tech innovation of vape pens in the midst of their soaring popularity. Since their establishment, they have continued to garner positive reviews and they constantly keep improving on their original designs as well as offering a larger range of variants that are guaranteed to suit the taste of every consumer.
This brand product comes available in three collections including the Vista, Core, and Flagship. Compared to some other vape pens that have their intake ports placed at the bottom, the Vessel vape is placed on the top. This aids in keeping the air from passing the batteries as well as other components that could cause leakage of toxic heavy metals.
In addition, the Vessel Vape is equipped to function efficiently with 510 thread cartridges as the standard cartridge size, and they are all backed by a 6-month warranty. They also come equipped with three LED lights to show battery life and power settings. In addition, you get to choose from four power settings and these speeds contribute towards the smooth intake irrespective of changes in the oils, so know what is best for you. Finally, one major advantage of the vessel vape is its ceramic heating element which does a good job of ensuring that your e-liquid is heated efficiently and evenly.
General Features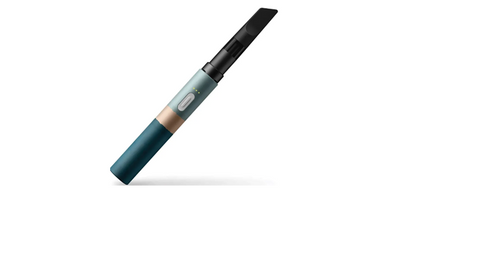 One core feature that sets the Vessel Vape apart from the competition is its portable design. They are compact and take up little to no space. Their size further contributes to their ease of handling as well as mobility, meaning you can have your vape on you at all times, whether in your purse, pocket, or bag. This is why they are considered the perfect vape for when you are on the go, as they ensure a seamless and stress-free user experience.
Cost Efficient and Affordable
One thing that usually scares vape enthusiasts or first-time vapers is often how expensive some mods can be. A lot of people are looking to get a high-quality vape without having to spend a fortune, hence why they usually fall victim to counterfeit products. However, with Vessel Vape you have no worries as you are bound to get a high-quality vape at a very reasonable price, meaning you don't have to exceed your budget before you can partake of the elevated experience that the Vessel vape offers.
Multiple Strains/Flavoring
Another feature of the Vessel Vape is its availability of numerous flavor options to help keep the user not only intrigued but to also ensure that you find the best vape that only satisfies your preferences. With the Vessel Vape, it becomes clear that variety is the spice of life and with every different vape, you are bound to get a new experience as each offers a unique distinct feel and user satisfaction that you can't get from any other vape modifications.
No Special Maintenance/ Cleaning
It goes without saying, but with the Vessel Vape, you don't have to worry about constantly having to clean your vape. However, one of the best means of ensuring that your vape lasts as long as you intend to use it is by making sure it is handled with care and always kept in a dry and cool environment when not in use. Finally, if you must dispose of the vape tool, do it appropriately by either recycling it or placing it in a waste bin to reduce the impact of electronic waste on the environment. 
One benefit of the Vessel vape is its ease of handling and smooth operation. With this vape tool, you don't necessarily need any special knowledge to know how it is used. They are neither overcomplicated with difficult settings or buttons. Similar to any vape, to use all you have to do is place your mouth closer to the mouthpiece and inhale. It doesn't get easier than that as you get to instantly enjoy a puff of top-notch flavoring in one go.
So what are the best Vessel Vapes? Here are a couple of our top choices that are worth checking and what you might want to know about them.
Relevant YouTube Videos
Vessel Vape Reviews: Is the Vessel Vape Good?
Vessel Vape Pen Wood
One major feature of the Vessel Vape Pen Wood is that it is produced from actual food and it aids in offering a sense of nature. Similar to snowflakes every pen is considered one of a kind especially as the grain produces its design. Coupled with slate anodized aluminum, this portable-looking vape sports a darker blackwood. The battery comes accompanied by a USB charger and the vape itself weighs 29 grams. This vessel vape type is also pretty affordable and most times costs between 69 to 75 dollars.
Features
300mAh battery capacity
3 LEDs to indicate power settings and battery life
Four power voltage settings
Six-month limited warranty
Maximum airflow design
Pros
One of the many attractive varieties
Protective design for tanks
Allows for smooth airflow
High-look and feel
Easy charging system
Cons
The fire button tends to be difficult to locate
No preheat function
Vessel Vape Pen Core
The Vessel Vape Core is perfect especially if you are looking for something more discreet and you are not a hardcore vaper. It is smaller in size and has a 260mAh battery capacity. It is also notable for its portable size, at only 23 grams of weight, it allows for easy transportation from one place to another, not to mention that it can be placed in your pockets, bag, or purse without taking up any major space. This vape modification also comes in five stylish available colors and this compact beauty is easily affordable and costs between 31 to 39 dollars.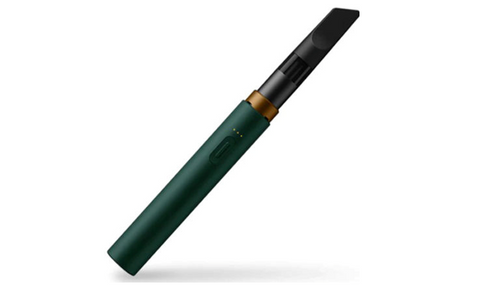 Features
260mAh battery capacity
LED indicator lights
Weights 23 grams
Range of colors
USB-c charging cable
Pros
Well engineered
Smart LED multi indicator
Well engineered
Feels great in the hand
Beautifully designed
Cons
Low battery life
Proprietary charging system
FAQs about the Vessel Vape
How can I keep my Vessel Vape from damage?
There are numerous ways to ensure that your Vessel Vape lasts just long enough for you to enjoy it to its full potential. However, one of the more common ways of ensuring long-term use is by avoiding contact and damage from external factors. This can be achieved by placing your vape in proper packaging or storage when not in use. Also, it is necessary to keep your vape directly away from sunlight and out of the reach of children and pets.
Is the Vessel Vape worth it?
The answer is yes, the Vessel Vape is very much worth it, especially if you consider all the numerous perks you enjoy when you purchase this vape. With the popularity of the Vessel vape, it is not hard to see why it is generally preferred in the cannabis community. Their sleek and simple design, ease of use, portability as well as affordability are all benefits you enjoy with the Vessel vape. They are also the perfect fit for regular and first-time vapers as they offer a unique experience.
How long does the Vessel Vape?
As with any vape pen, its longevity is greatly determined by how regularly it is used as well as the number of people that make use of the vape. A standard Vessel Vape however is expected to last a couple of days before exhaustion. Compared to other vape mods though, the life cycle of the Vessel Vape is quite decent.
Where can I buy a Vessel Vape from?
It is no new knowledge that there are a lot of fake vessel vape products on the market which is why it is advisable to only purchase directly from the brand's online page or from a trusted local retailer near you so you don't fall victim to fake products capable of causing harm to the users.
Best vape wholesale supplier-UPENDS
How can you ensure that you're getting only the right vaping products that guarantee your safety during usage? It starts with buying from a remarkable retailer that specializes in providing high-quality vaping products at affordable prices. UPENDS is a leading distributor of vape products with an impressive catalog that reveals the highest standards of excellence.
One of the best ways to enjoy an unforgettable vaping experience is with top-notch products like Mirror gotten from an excellent retailer. Mirror is an UPENDS disposable vape that will introduce you into a new world of deliciousness. Choose UPENDS for disposable vapes that offer unparalleled satisfaction.
UPENDS is looking for authorized disposable e-cigarette agents, distributors, wholesalers worldwide, if you are interested, please contact us now!