The popularity of vaping has soared in recent years, creating a substantial demand for vape products and accessories. As a result, the need for reliable and reputable vape suppliers has become crucial for both vape shop owners and individual consumers. This article aims to provide a comprehensive guide to vape suppliers, highlighting their importance in the industry, the qualities to look for in a supplier, and the range of products and services they offer.
The Role of Vape Suppliers:
Vape suppliers play a pivotal role in the vaping industry by bridging the gap between manufacturers, retailers, or end consumers. They are a crucial link in the supply chain, ensuring a steady flow of quality vape products from manufacturers to retailers or consumers. Vape suppliers typically stock a wide range of products, including vape pens, e-cigarettes, e-liquids, coils, batteries, tanks, and other vaping accessories.
Qualities to Look for in a Vape Supplier: 
Product Quality: One of the most critical factors to consider when choosing a vape supplier is the quality of their products. Look for suppliers that source their products from reputable manufacturers and adhere to industry standards and regulations. High-quality products will ensure customer satisfaction and maintain the reputation of your business.
Product Range: A reliable vape supplier should offer a diverse and extensive range of products to cater to customers' varying needs and preferences. This includes different types of vape devices, e-liquids in various flavors and nicotine strengths, and accessories like coils, batteries, and chargers.
Reliability and timeliness: Timely delivery is crucial for retailers to maintain stock levels and meet customer demands. A reputable vape supplier should have a track record of delivering orders on time and providing consistent service. This reliability ensures that you can depend on them to fulfill your inventory needs.
Competitive Pricing: Pricing is a crucial consideration for any business. Look for vape suppliers that offer competitive prices without compromising on quality. Finding a supplier that offers wholesale or bulk purchasing options can help lower costs and improve profit margins.
Customer Support: Good customer support is essential for resolving any issues that may arise, such as damaged products or delayed deliveries. A reliable vape supplier should have a responsive customer support team that promptly addresses inquiries and concerns.
Additional Services and Support:
Apart from providing vape products, many vape suppliers offer additional services and support to their customers. These may include:
Marketing Support: Some suppliers provide marketing materials, such as posters, banners, and product displays, to help retailers promote their vape products effectively.
Product Training and Education: Vape suppliers may offer training sessions or educational resources to keep retailers informed about the latest products, regulations, and trends in the vaping industry.
Compliance and Regulatory Assistance: As regulations surrounding vaping products evolve, some suppliers may provide guidance and support to help retailers comply with local laws and regulations.
Brands Overview
UPENDS
UPENDS is a renowned vape supplier that has made significant strides in revolutionizing the vaping industry. With a focus on innovation, quality, and user experience, UPENDS has emerged as a trusted name among vapers and vape shop owners alike. They prioritize user-friendly devices that offer convenience, style, and exceptional performance. One of their notable achievements is the UPENDS Uppen vape pen, which features an innovative and hygienic mouthpiece exchange system, allowing users to replace only the mouthpiece for a clean and enjoyable vaping experience.
Quality assurance and compliance are at the core of UPENDS' operations. They work closely with reputable manufacturers to ensure their products meet the highest quality and safety standards. Rigorous testing and quality control procedures are implemented to deliver customers reliable and durable vape devices. Furthermore, UPENDS offers a range of replaceable pods that can be filled with the user's preferred e-liquid, catering to individual preferences for flavor, nicotine strength, and overall vaping experience.
UPENDS takes pride in its eco-friendly approach. Eliminating disposable filters commonly found in traditional e-cigarettes minimizes waste and contributes to a more sustainable vaping experience. The brand's commitment to sustainability aligns with its vision of positively impacting the environment. Additionally, UPENDS has developed an innovative anti-counterfeit system that allows customers to verify the authenticity of their products through a unique QR code. This ensures customers receive genuine UPENDS products and upholds the brand's reputation for quality and authenticity.
As a vape supplier, UPENDS goes beyond providing products. They offer comprehensive customer support, including product information, troubleshooting assistance, and warranty services. Furthermore, UPENDS actively collaborates with vape shop owners, influencers, and industry professionals to promote knowledge sharing and create a thriving community within the vaping industry. With their dedication to innovation, product quality, customization, sustainability, and customer support, UPENDS continues to shape the future of vaping and solidify its position as a trusted and forward-thinking brand in the industry.
SMOK
SMOK is a leading brand known for its innovative vape devices, including mods, tanks, and coils. They offer a wide range of products catering to different vaping preferences.
Vaporesso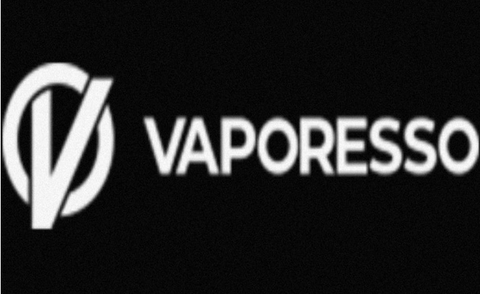 Vaporesso is a reputable brand that specializes in producing high-quality vape devices and accessories. They are known for their advanced technology, sleek designs, and reliable performance.
Aspire
Aspire is recognized for its cutting-edge vape hardware, including tanks, mods, and starter kits. They focus on delivering products that provide a satisfying vaping experience for beginners and experienced vapers alike.
Innokin
Innokin is a well-established vape supplier brand known for its durable and user-friendly devices. They offer diverse products, from basic starter kits to advanced mods and tanks.
GeekVape
GeekVape is renowned for its durable and rugged vape products. They are known for their robust designs and superior performance, particularly in the realm of high-powered mods and sub-ohm tanks.
Vandy Vape
Vandy Vape is a popular brand that caters to the needs of DIY enthusiasts. They specialize in providing rebuildable atomizers, coils, and accessories for vapers who prefer to customize their vaping experience.
Uwell
Uwell is a reputable brand known for its top-quality vape tanks, mods, and pod systems. They focus on delivering exceptional flavor and vapor production through their devices.
Eleaf
Eleaf offers a wide range of vape products, including mods, tanks, and starter kits. They are known for their affordable yet reliable devices that cater to both beginners and experienced vapers.
Joyetech
Joyetech is a well-known vape supplier brand that produces a diverse range of devices, including starter kits, mods, and tanks. They prioritize user-friendly designs and cutting-edge technology.
Wotofo
Wotofo is recognized for its high-performance rebuildable atomizers, including RDAs and RTAs. They are favored by vapers who enjoy the freedom of building their coils.
Conclusion
Vape suppliers play a crucial role in the thriving vaping industry, ensuring the availability of high-quality vape products to retailers and consumers alike. When choosing a vape supplier, it is essential to consider factors such as product quality, range, reliability, pricing, and customer support. By partnering with a reputable vape supplier, retailers can confidently meet the demands of their customers while maintaining the success and growth of their businesses in this dynamic industry.
FAQ
What is the role of vape suppliers in the vaping industry?
Vape suppliers are a vital link between manufacturers, retailers, and end consumers. They ensure a steady supply of quality vape products, including vape pens, e-cigarettes, e-liquids, coils, batteries, tanks, and accessories.
What qualities should I look for in a vape supplier?
When selecting a vape supplier, consider factors such as product quality, product range (including different types of devices, e-liquids, and accessories), reliability in terms of timely delivery, competitive pricing, and responsive customer support.
Do vape suppliers offer additional services and support?
Yes, many vape suppliers provide additional services such as marketing support (including promotional materials), product training and education, and assistance with compliance and regulatory requirements.
Can you provide an overview of UPENDS as a vape supplier?
UPENDS is a renowned vape supplier known for its innovative and user-friendly devices. They prioritize quality and offer unique features like an exchangeable mouthpiece system. They emphasize sustainability by eliminating disposable filters and having an anti-counterfeit system for authentic products. UPENDS also provides comprehensive customer support and collaborates with the vaping community.
What are some other well-known vape supplier brands?
Some popular vape supplier brands include SMOK, Vaporesso, Aspire, Innokin, GeekVape, Vandy Vape, Uwell, Eleaf, Joyetech, and Wotofo. These brands offer a wide range of devices and accessories to cater to different vaping preferences.
About Us
UPENDS stands out as a leading vape brand, offering a diverse range of outstanding e-cigarettes that have garnered global acclaim. Our brand is dedicated to satisfying the market's needs by partnering with a top-tier e-cigarette foundry in China and focusing on customer-oriented designs.
With a strong commitment to delivering cost-effective vape products, UPENDS has gained a reputation for providing well-crafted e-cigs that are easy to handle. Our dedication to research and development fuels our continuous efforts to improve and introduce more satisfying vape products to the market, ensuring a seamless vaping experience for customers worldwide.
UPENDS emphasizes production efficiency as a forward-thinking brand, boasting a highly skilled team that drives innovation and quality. We continuously update our product offerings to provide vapers with healthier alternatives and to stay at the forefront of the evolving vaping industry.
We are currently seeking partnerships with authorized e-cigarette agents, distributors, and wholesalers. If you meet the qualifications and are interested in collaborating with us, we invite you to contact us promptly. Join us in our mission to redefine vaping and bring exceptional e-cigarettes to vapers around the world.