If you visit vape stores or vape websites, you will find a huge variety of e-liquids packed in colorful pods, bottles, and cartridges. Vape juice comes in a variety of flavors but do you know how to calculate it?
Yes, you can make your e-liquid the way you like it using a vape juice calculator. In this article, we will discuss everything about the vape juice calculator and how to use it…
What is an E-Liquid?
E-liquid or vape juice is a liquid for use inside an e-cigarette. E-liquids may contain nicotine, as well as other ingredients like vegetable glycerin, propylene glycol, and other chemicals. Most e-cigarettes do not contain actual tobacco or other ingredients, but they use a liquid nicotine solution known as e-juice.
While some of the ingredients used in e-liquids are listed to be safe, there may be health risks that come from inhaling large amounts of such chemicals. Flavor is just one of the ingredients in e-liquids as they are made from many other additives and chemicals. As far as flavorings are concerned, there are hundreds of them out there.
What is a Vape Juice Calculator?
Whether you want to mix e-juice by weight (g) or volume (ml), you can use a vape juice calculator. It allows you to make your e-liquid the way you prefer like your preferred PG/VG ratio, flavor percentage, and nicotine strength. This way you will get a perfect recipe to make your e-liquid and prepare an amazing e-juice mix.
Note: While using an e-liquid calculator, make sure to handle your nicotine with extreme care. It is considered a toxic substance and can be harmful if not used with precaution.
How to Use the Vape Juice Calculator?
Have you been using your vaping devices for a while and wondering how much you spent on buying e-liquids? It's a lot because e-liquids are quite expensive. What if you can make your e-liquid by calculating everything? Well, you can use a vape juice calculator, and here's how to do it.
Using a vape juice calculator is extremely easy as you just need to follow some simple steps…
Find and Download a Vape Juice Calculator App
The first step should be to find a vape juice calculator app or a website so that you can use an e-liquid calculator. Most vape juice calculators are compatible with the operating systems of laptops and phones.
Know the Amount to Produce
Insert the amount of e-liquid in ml you would like to make. Whatever amount you will insert, it is adjustable at any point.
Choose VG/PG Liquid Ratio
Choose the ratio of VG/PG of your e-liquid mix that you want to make.
Insert the Nicotine Strength
Now insert the nicotine strength (mg) you would like to vape.
Insert the Flavor Concentrate
Insert the flavors you would like to vape in your e-liquid. You can check the flavors as they will be shown as a percentage. The best advisable mix is between 15% to 20%.
The final step is to see the measurements of your e-liquid in ml and percentages. It would be great to follow all instructions carefully to get your desired results.
Here are the main recipe inputs…
Nicotine Base
Flavor Base
Nicotine Base Strength
Target Nicotine Level
Amount (Bottle Size)
Recipe Name
Flavor Number
Dilutant
PG/VG Ratio
Drops / mL
Main Components of Measuring E-Liquid Indexes
Here we've listed the main components of measuring indexes in a calculator…
Quantity: It is the amount of e-liquid you want to prepare as per your taste and usage.
PG/VG Ratio: It is the most important step and it is the content ratio of PG or Propylene Glycol and VG or Vegetable Glycerin in your vape juice. The VG has a milder flavor while the PG offers robust flavor strength.
Nicotine Strength/Base Strength: Nicotine is one of the main ingredients for any e-liquid and you can choose the measurement as per your taste. The default nicotine strength in vape juice calculators is 3mg and the maximum limit is 18mg.
Nicotine's Base Ratio: Nicotine also has its own PG/VG ratio and the input of the nicotine base ratio depends on the nicotine you use as per its strength. You can check the percentage on your nicotine container bottle.
The Concentration of Additional Flavors: Choose from a range of different available flavors to make your preferred vape juice recipe. The ideal concentration percentage of a flavor concentration is anywhere between 2% - 20%.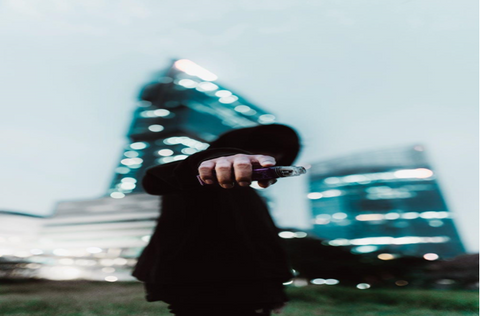 Tips to Make DIY E-Juice
Ever thought of making your DIY vape juice? Yes, you can make it all by yourself and all you need is a vape juice calculator and a DIY e-liquid kit. The price of e-juice is a big concern for many especially when they are a fan of premium brands. Moreover, the options may be limited as there are only a few companies that provide customized e-liquids.
However, with DIY e-liquids kits, you can make your e-liquid the way you want. Many vapers these days are making their versions of vape juices and you can do it too. Here are a few tips that might help you get started…
You need four main ingredients to make your e-juice: Propylene Glycol, Vegetable Glycerin, Nicotine, and Flavor Concentrates.
There are two methods of making your e-liquids: mixing by weight and mixing by volume. Mixing by weight is easier and more precise.
You will need scales for mixing by weight, a small set of electronic scales, and storage bottles.
Store your VG and PG in separate bottles and it will be better to pick the ones with tips nozzle as it will make it easier to add to the cylinders.
Store your nicotine in amber glass bottles with a dropper as it helps slow degradation and also allows for greater accuracy.
You will need a selection of needles if you're mixing by volume. It will be good to get about 10mL syringes for the PG and VG. For nicotine and flavor concentrates, go for a lot of 1mL syringes.
Get some 10mL plastic bottles to store your first experiments and about 50mL bottles to store e-liquid in large quantities.
You can buy a DIY starter kit that is designed to provide you with all the necessary items so that you can begin your mixing journey.
Once all is done, get some labels to write the details about your e-liquid.
If you're a beginner, it will be better to use a vape juice calculator and start with a simple recipe.
Note: Itis advised to buy e-liquids from an authorized vape store and if you prefer DIY, follow all instructions and take all precautions. Nicotine is a harmful substance and should only be used under guidance. If you are new to vaping, it is better to not try DIY without the supervision of an experienced vaper.
FAQs About Vape Juice Calculator
What is a vape juice calculator?
A vape juice calculator helps you make your e-liquid the way you want like the amount of flavor, PG, VG, nicotine, and flavorings. It helps you calculate everything and get a result.
How does a vape juice calculator work?
Using a vape juice calculator is simple as all you need to do is input the details of the e-liquid and choose the ratio of VG/PG of your vape juice mix. Now insert the nicotine strength you want to vape in mg, insert the flavors, and check the percentage.
What does 80/20 vape juice mean?
It means 80VG/20PG and this ratio is mostly liked by people who crave thick and bold clouds. The ratio provides a subtle throat hit and creates a thicker liquid.
How many hits does 1mL of e-liquid provide?
If your vape device holds 1mL of vape juice, it should provide around 300 puffs.
Is there any DIY mixing kit available?
Yes, you can buy DIY mixing products and they come with all the essentials for making your e-liquid. Most of these kits contain base liquids, flavor concentrates, PG & VG, one nicotine shot, mixing syringes of different sizes, a needle tip, and bottles.
UPENDS: Best Vape Brand for Wholesale Products
Looking for premium-quality vape products? You reached the right place as UPENDS provides the best products at the best price. We have a wide selection of high-quality, innovative vape products such as disposables, pod systems, pod mods, and accessories.
UPENDS MIRROR, UPBAR GT, and UPBAR NANO are some newly launched products. These products are the epitome of quality, innovation, and luxury as they are designed to provide you with the most memorable vaping experience ever.
As we aim to reach a global platform and provide everyone with the best vaping experience, we want partners to help us in this journey. We are looking for authorized vape distributors and agents at different locations. If you think that you can do it, feel free to contact us…