The Uwell HAVOK V1 stands as an exceptional pod mod, boasting remarkable performance and a high-capacity, 1800mAh built-in battery. With its long-lasting battery life, you can easily go through the day without worries. And should you need to recharge, the device features a fast 2A USB-C port conveniently located under the e-cigarette.
Unlike ordinary pod systems, the Uwell HAVOK V1 offers a host of additional features. The device comes with a clear display, providing easy access to essential vaping parameters and data.
From output voltage and measured resistance to the number and duration of puffs, you can also adjust the power setting to enhance your vaping experience and tailor it to your preferences. Alternatively, if you prefer, the intelligent chip will automatically set the appropriate performance for you once the pod is connected.
What Is Uwell Havok
Uwell Havok V1 is an impressive and stylish pod system designed to cater to various vaping preferences, including MTL, DTL, or RDL, making it suitable for a wide range of vapers. The device features a sleek logo and a smooth matte surface, offering an exquisite appearance and comfortable grip. It incorporates a resin-style panel on one side, along with standard power and adjustment buttons on the control panel, and a 0.96-inch OLED screen for a clear data display.
The bottom of the device houses a powerful 1800mAh battery, capable of delivering a maximum output of 65W, ensuring ample power for extended vaping sessions and cloud chasing. The Havok V1 supports fast charging at a high rate of 5V/2A through the Type-C port.
This pod system does not have draw activation and requires users to press the fire button to activate it.
With simple one-button control, users can quickly click the fire button five times to power the device on or off, ensuring safe and reliable usage. The Havok V1 is powered by an intelligent chipset that automatically detects the installed coil and adjusts the wattage accordingly, enhancing the coil's lifespan. Moreover, the chip incorporates multiple circuit protection functions, ensuring stable and secure performance.
The Havok V1 Pod is constructed from dark translucent PCTG material, held securely in place at the top of the device using magnets. This refillable pod has a generous 4ml capacity and features a sliding cover top filling system, making it both cost-effective and convenient to use.
The top filling mechanism is hassle-free, and equipped with a silicone seal to prevent leaks.
The non-removable drip tip is similar in size to a 510, and the airflow can be adjusted by sliding the contraption up or down the side of the cartridge. The kit includes two coils: a 0.25Ω UN2 Meshed-H DTL coil and a 0.6Ω UN2 Meshed-H MTL/RDL coil, both incorporating Pro-FOCS flavor testing technology to ensure an excellent vaping experience. The coil installation process is straightforward, ensuring effortless coil changes when needed.
Features:
Pro-FOCS flavor testing technology
Intelligent Coil Recognition
1800mAh Internal Battery
Maximum 65W Wattage Output
96-inch OLED screen
Type-C USB Port – 5V/2A Fast Charging
Puff Counter
4ml Refillable Pod
Sliding Top Cap - Top Fill System
E-liquid Level Window
Airflow Valve – Adjustable airflow
Removable Coil (Included 0.25 Ω/0.6 Ω UN2 Meshed-H Coil)
New Uwell Havok Coil Series
Magnetic Pod Connection
Colors: Green, Red, Silver, Black, Blue
Multiple Circuit Protection Functions
Package List
1 HAVOK V1 Pod Mod
1 Pre-installed UN2 Meshed-H 0.25Ω HAVOK V1 Coil (for DTL vaping)
1 UN2 Meshed-H 0.6Ω HAVOK V1 Coil (for MTL/RDL vaping)
1 Pack of O-rings
1 User's manual
How to use
Power On/Off: To turn the device on or off, click the fire button five times.
Adjust Wattage: Use the "+/-" buttons to adjust the wattage setting.
Lock/unlock "-"/"+": Simultaneously press the fire button and the "+" button to lock or unlock the "-" button, and vice versa.
Lock/unlock Device: To lock or unlock the entire device, press the fire button and the "-" button simultaneously.
Puff Clear: Clear the puff counter by pressing both the "-" and "+" buttons at the same time.
Factory reset: Perform a factory reset by pressing the fire button, "+" button, and "-" button simultaneously.
Stand by: If there is no operation for 8 seconds, the screen will turn off, and the device will enter standby mode. 
Other products you might want to try:
UPENDS MIRROR
The Upends Mirror presents a refined and compact design, blending elegance with its lightweight and sleek finish, delivering a luxurious vaping experience with every use.
Enhanced by an upgraded mesh coil, this device elevates vapor production, resulting in a smoother and more consistent taste, while maintaining its stylish appeal. The Mirror truly lives up to its reputation as a flavor powerhouse.
With its top-notch 500mAh battery, ample 10mL e-liquid capacity, and simple Type-C charging, you can vape continuously. These features provide the freedom to indulge in vaping whenever desired, without worries about battery life or e-liquid levels.
Features
10mL E-liquid Capacity
0Ω Resistance
500mAh Battery Capacity
Type-C Charging Port
GeekVape Sonder U Pod Kit
GeekVape's performance in the pod system market has been less notable, but the Sonder U pod kit revolutionizes the game. This budget-friendly vaping device offers a price point similar to disposable options. The kit includes only the device with a pre-installed pod, excluding any additional pods or a Type-C USB cable. The 2ml pod has a convenient side slot for easy filling and is securely held in place by magnets.
Despite its compact size, the Sonder U is surprisingly lightweight and features an impressive 1000mAh battery. While the Sonder logo on the front may attract fingerprints, it adds a charming touch to the device's aesthetics.
The GeekVape Sonder U is distinguished by its outstanding taste production, which is amazing for a small pod system. It can hold its own against other pod systems, even some of the better ones we've looked at.
Although the low price is a significant advantage, it is important to note that you will need to provide your own Type-C cable for charging the device.
Features
1000mAh large integrated and rechargeable battery.
20W maximum power output suitable for 0.7ohm coil resistance.
Specifically designed for mouth-to-lung (MTL) vaping style.
Compatible with Geekvape Sonder U cartridges.
Lightweight, compact, and durable construction for easy portability.
Convenient auto-draw function for operation.
Available in eight attractive colors to match personal preferences.
Type-C Charging Port.
LED Indicator Light.
Voopoo Vinci Pod
The VINCI 2 has undergone meticulous craftsmanship and intelligent performance enhancements, resulting in a fully optimized vaping device that caters to a wide range of preferences, providing the ultimate vaping experience. It seamlessly combines the user-friendly features of a Pod system with the cloud production and adjustable power capabilities typically found in traditional MODs, all packaged in a compact and easy-to-operate design prioritizing safety.
The device features a rectangular cuboid shape with rounded edges, ensuring optimal ergonomics, and a sleek zinc alloy surface coating, adding a modern and stylish touch from every angle.
With its built-in 1500mAh battery, the VINCI 2 guarantees long-lasting vaping sessions, reducing the need for frequent charging. It can be conveniently and swiftly charged through its Type-C charging port. Additionally, the device offers both button-activated and draw-activated modes, granting users the flexibility to choose between manual control or automatic activation.
Features
1500mAh Battery
Brand-new Gene.AI 2.0 Chip
50W Max Output Power
Excellent sensitive draw-activated modes
Fast-fire button-activated modes
unlimited airflow that may be adjusted to precisely fit your demands
5ml Visible Pod
Compatible with the PnP platform
New Upgraded Coil
08" TFT Color Screen
FAQs About Uwell  Havok
What type of pods does the Uwell Havok use?
The Uwell Havok utilizes the Uwell Havok Coil Series pods, which are designed to deliver excellent flavor and vapor production.
Is the Uwell Havok suitable for both mouth-to-lung (MTL) and direct-to-lung (DTL) vaping?
Yes, the Uwell Havok is specifically designed to cater to both MTL and DTL vaping styles, offering versatility to suit different user preferences.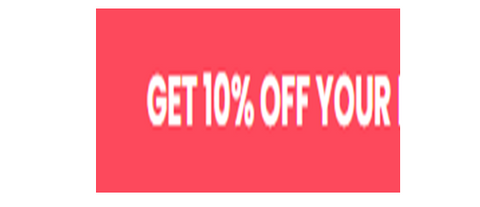 Best Vape Wholesale Supplier-UPENDS
Experience the magical world of Vape UPENDS, where design and creativity meld together to entice you to go on an incredible vaping trip. If you want to take your vaping pleasure to new heights, join our friendly community and explore the wealth of special offers that are waiting.
Vape UPENDS takes great pleasure in its state-of-the-art inventions, elegant designs, and meticulous attention to detail. Every one of our team of talented artisans is fully committed to creating items that are perfect and fascinating, capturing your senses and satisfying your discriminating palate with every breath. 
As we embark on this transforming journey together, our goal is to astound you with remarkable vaping adventures. Our mission is to astound you with incredible encounters. Allow us to show you why Vape UPENDS is the best option for everyone looking for the best.