Introducing the Tyson 2.0 Heavyweight Disposable 7000 Vape – the undisputed heavyweight champion of vaping! With an unbeatable combination of power and intelligence, this exceptional device is designed to elevate your vaping experience like never before.
Prepare to showcase its muscular performance, as it delivers intense heat and exceptional flavor with every single puff, ensuring a winning vaping session every time. Let Tyson revolutionize your vaping game and take you to extraordinary heights!
Comes the newest craze in disposable vapes to hit the market, from the renowned makers of Juucy disposables and backed by none other than former heavyweight champion Mike Tyson. Embrace the excellence of Tyson 2.0 and indulge in an unparalleled vaping experience brought to you by the very best in the industry.
What Is Tyson 2.0 vap
The Tyson 2.0 vape is a remarkable disposable device that features a mesh coil and is pre-filled with 15ml of 5% nicotine-strength e-juice from the renowned creators of Juucy disposables. You'll be captivated by the purity and vibrancy of its flavors.
This heavyweight disposable boasts a substantial 550mAh battery capacity, and it can be easily recharged with the included USB Type-C cable. Offering an impressive 7,000 puffs per device, the Tyson disposable stands as one of the longest-lasting disposables available. With 12 incredible flavors to choose from, you can puff like a champ and indulge in a delightful vaping experience today.
For users seeking a flavorful and powerful vaping experience, the Tyson Heavyweight 2.0 Disposable Vape is a top-notch choice. This exceptional disposable vape stands out in the market, delivering a hard-hitting performance that will surely satisfy your vaping cravings. With its reliable and impressive features, the Tyson Heavyweight 2.0 is a solid workhorse that meets all expectations and more.
Features
5% nicotine by weight (50 mg/mL)
7000 puffs
USB type-C Charging Port
0 mL E-liquid Capacity
No adjustable Airflow
Mesh Coil
Ingredients
Vegetable Glycerin
Propylene Glycol
Nicotine
Natural & Artificial Flavors
Package Contents
1 X Tyson 2.0 Heavyweight Disposable E-Cig
1 X USB Type-C Cable
Why Choose Tyson Vape
Quality Products: Tyson Vape is known for offering high-quality vape products, including e-liquids, vape pens, and accessories. People often prefer reputable brands that prioritize the quality and safety of their products.
Wide Product Range: They offer a diverse range of products, it can be appealing to customers with various preferences and needs. A wide selection allows users to find devices or flavors that suit their vaping style.
Positive Reviews: Positive reviews and word-of-mouth recommendations from other users can influence people's choices. Tyson Vape has a good reputation and satisfied customers, which makes it a good choice.
Transparency and Safety: The brand is transparent about their ingredients, manufacturing processes, and safety standards can instill confidence in consumers.
Affordable Pricing: Tyson Vape offers good value for money without compromising on quality, it can be an attractive option.
Tyson Vape Flavors
Cool Mint
Take a refreshing journey into the frosty embrace of cool mint. This invigorating flavor combo entwines the icy menthol blast with the crispness of refreshing mint leaves. The result is an exhilarating and palate-cleansing taste that will leave you feeling rejuvenated with every inhale.
Frozen Banana
Indulge in the delectable creaminess of frozen bananas swirled with icy menthol goodness. Each draw will transport you to a tropical paradise, where the velvety smoothness of ripe bananas blends harmoniously with the cooling sensation, creating an unforgettable vaping experience.
Frozen Blueberry
Delight in the harmony of frozen blueberries and chilling menthol that dance on your taste buds. The burst of tangy and juicy blueberries, combined with the refreshing coolness, brings a symphony of flavors that will keep your cravings satisfied all day long.
Frozen Mango
Embark on a tropical journey with the succulent flavor of frozen mango. The luscious sweetness of ripe mangoes blends seamlessly with the invigorating chill of menthol, creating a heavenly combination that will transport you to a blissful oasis of flavor.
Frozen Peach
Get ready for an explosion of flavor with frozen peaches and icy menthol. The juiciness of perfectly ripened Georgia peaches harmonizes beautifully with the cooling sensation, providing a tantalizing and refreshing vape that will leave you craving more.
Passion Pom
Experience an exotic fusion of passion fruit and pomegranate that will awaken your taste buds. The tangy and tropical notes of passion fruit blend flawlessly with the deep, rich flavor of pomegranates, resulting in a sophisticated and satisfying vape.
Frozen Grape
Take your taste buds on a wild ride with the exhilarating taste of frozen grapes. The juicy and sweet grape essence, infused with a touch of icy menthol, delivers a dynamic and refreshing flavor profile that will captivate your senses with every draw.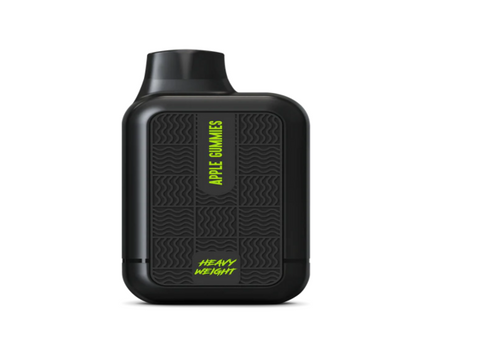 Pineapple Mango
Savor the juicy symphony of sun-kissed pineapples and succulent mangoes in every puff. The tropical fusion of these two beloved fruits, enhanced by a hint of menthol, creates a vape juice that will have you dreaming of paradise.
Apple Gummies
Let the juicy sweetness of freshly picked apples transport you to a nostalgic candy wonderland. With every puff, you'll relish the authentic taste of your favorite apple gummy candies. The blend captures the essence of ripe apples, combined with a delightful gummy candy twist, creating an explosion of flavor that will keep you coming back for more.
Watermelon
Let the succulent taste of fresh watermelons transport you to summer bliss. The juicy and mouthwatering flavor of watermelons shines through in every puff, creating a vape experience that is as refreshing as it is delicious.
Raspberry Watermelon
Dive into a pool of juicy raspberries and refreshing watermelons for a delightful vape experience. The combination of these two luscious fruits, complemented by the cooling sensation, offers a mouthwatering and thirst-quenching delight that will keep you coming back for more.
Strawberry Watermelon
Treat yourself to a sensational blend of sweet strawberries and juicy watermelons. The heavenly marriage of these two classic fruits, accentuated by the touch of menthol, results in a refreshing and delectable flavor profile that is perfect for all-day enjoyment.
Other product suggestion:
UPENDS MIRROR
The Upends Mirror is a sophisticated and small design that combines elegance with lightness and a smooth finish to provide a luxury vaping experience with every use.
This device's improved mesh coil increases vapor production for a smoother, more consistent flavor while preserving its fashionable appeal. The Mirror is a real taste powerhouse, living up to its reputation.
You can continually vape thanks to its top-notch 500mAh battery, generous 10mL e-liquid capacity, and straightforward Type-C charging. These features provide you the freedom to vape whenever you want without worrying about running out of juice or your battery.
Features
10mL E-liquid Capacity
0Ω Resistance
500mAh Battery Capacity
Type-C Charging Port
FAQs
How can you tell if a disposable vape device is empty?
The vapor tastes burnt or charred.
After extended use, the vapor becomes thin and tasteless.
Understanding the difference between a dead battery and an empty disposable vape.
Why is my Tyson 2.0 disposable vape blinking?
If your Tyson 2.0 disposable vape blinks during use, the most probable cause is a dead battery. To confirm if the battery life aligns with the expected number of puffs, consider the device's advertised specifications.
Can you revive a disposable vape after it dies?
No, a disposable vape pen is intended for one-time use. Once the e-juice is depleted or the battery dies, the device should be discarded. Given the affordable cost of disposable vapes, acquiring a new one is a convenient solution.
How long does it take to recharge the Tyson 2.0 Disposable Vape?
The Tyson 2.0 Disposable Vape features a swift recharge time, typically around 45 minutes for a full charge. This quick recharge is ideal for users who seek a disposable vape they can promptly recharge and continue using.
Best Vape Wholesale Supplier-UPENDS
Welcome to the enchanting realm of Vape UPENDS, where style and ingenuity converge to create a vaping experience like no other. We extend a heartfelt invitation to join our community, where exclusive offers await to elevate your vaping journey.
At Vape UPENDS, we take immense pride in our avant-garde creations, sophisticated aesthetics, and meticulous attention to detail. Each product is meticulously crafted by our team of gifted artisans, designed to captivate your senses with every puff. Prepare to embark on an extraordinary adventure, where your taste buds will be delighted by an array of exquisite flavors, and your senses will be thrilled by innovative vaping technology.
So, without further ado, let us unveil the captivating world of Vape UPENDS! We promise an exhilarating journey filled with surprises, as we push the boundaries of vaping excellence. Welcome to our family of passionate vapers, where unforgettable experiences await. Let's savor the moments together!