It is possible to access a parallel sensation and a unique experience with the right disposable vape equipment at your service. To make vaping even more enticing, you deserve a high-quality THC-O cannabinoid, and the Torch 2 Gram disposable vape will give you a memorable vaping experience. With this vape equipment, you will find it thrice stronger than D8. In order to create exceptional vaping in the market, you need a disposable vape that is infused with a premium blend of CBN, terpenes, CBD, and D8.
What is a Torch 2 Gram Disposable Vape?
Key Specs
Battery type-rechargeable
Coil technology-ceramic coil technology
E-liquid Capacity-2ml
Product weight- 2 grams
Puff Count-700 flavors
Special features-no leakages, no logs, rapid Charging
E-liquid type-live resin diamond
Battery life and Charging
The Torch 2 Gram disposable vape is pretty much unique compared to other vape devices as it is rechargeable. Your vape device requires you to recharge its battery when it runs out of power, and the e-liquid is still in it. The disposable vape device is engineered to feature fast-charging technology that lets you find ease and simplicity in carrying out the next vaping session. When it comes to recharging your device, you have to locate the type-C charging port and connect the device to the source of power using a USB cable that the device comes with. After you make the connection is made, you will have to wait for forty-five minutes for the device to recharge fully.
Additionally, there is a LED indicator that plays a significant role in letting you know the battery life of your device. You are, therefore, not left in the dark when the device needs to be recharged.
Design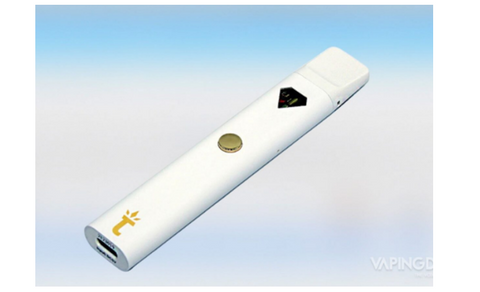 The Torch 2 Gram disposable is one of the most appealing vape products that offer excellent features that are adored by its users. The vape device is made of light material that helps in making the Torch 2 Gram disposable highly portable. You will adore its durability as it gives you a longer lifespan. This is a compact and discrete vape product that is rechargeable to allow you to enjoy the vape e-liquid until it is completely depleted. The vape device is made using live resin as it displays its marvelous, small, and white design. The Torch 2 Gram disposable vape measures about four inches long as it achieves a flat body make.
For better ergonomics, the mouthpiece of this device is duck-billed. There is a single button that, when pressed, activates the battery for the device to start the instant heating process. When you press the same button twice, the disposable vape will be in pre-heat mode.
Ease of use
It is every vaper's dream to own an easy to handle, and operate vape equipment. The Torch 2 Gram disposable is designed to come with a pre-filled e-liquid that comes with your favorite flavor and nicotine strength. On the purchase day, you will find this vape device fully charged, and all you need to do is to unpackage it and start using it right away.
This disposable vape device is engineered to deliver you the draw activation technology that allows you to enjoy mouthwatering flavors by making your first puff. You are eligible to inhale up to 700 puffs that will enlighten the rest of your day. The moment you cease making puffs, the device automatically shuts off. This feature is essential as the battery power is in the process saved. An LED battery life indicator is installed in this disposable vape device to alert you when the battery is low, or it's charging.
Cost of Purchase
The Torch 2 Gram disposable vape is available at a very competitive price that allows most vape users to access it. The cost of this wonderful disposable vape tends to vary from one shop to another but still remains to be affordable wherever you find it. If you intend to order the Torch 2 Gram disposable vape online, it is wise to check on the extra charges that include custom duties and shipping fees.
Pros
It features an LED battery life indicator
The device is pre-filled with your favorite e-liquid flavor
It comes with a polycarbonate chassis construction
It uses a Type-C charging port for fast Charging
It features a ceramic coil that delivers quality vape clouds
The vape device lasts long
It features the draw-activation technology
Cons
It delivers limited strains
It is relatively costly
Manual, Review, and Instructions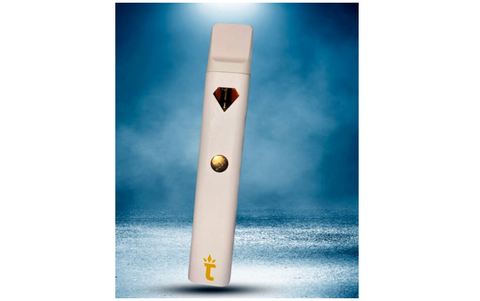 The Torch 2 Gram disposable vape looks enticingly good-looking once you set your eyes on it from the first moment. The disposable vape device is popular for its quality vapor that leaves every vape user talking about it. Unlike most other disposable vape devices, the Torch 2 Gram disposable vape includes the pre-heat mode as one of its exciting features. The pre-heat capability of this vape device is meant to help you inhale effortlessly with a warm and savory taste.
Here are the exceptional flavors you need to be aware of;
Super Lemon Haze
This is a bold strain that features a zesty lemon flavor and aroma that resembles the tart and sweet taste of lemon head candy. For a burst of citrus freshness, go for this unmatchable vape flavor.
Devil Driver
you have every reason to reach this hybrid strain that grants its users a citrus and fruity flavor profile that are complimented with watermelon hints. Engaging this Torch 2 Gram disposable vape flavor lets you enjoy the refreshing and uplifting sensation that makes it worth using during the day.
Trainwreck
if you dream of experiencing a complex flavor, then you need the sativa strain that comes with a blend of lemon, pine scents, and menthol flavors. Your taste buds will be excited with the gushing sweet taste along with an earthy undertone with an acrid edge that comes at an intense level. Most vape users tend to love this flavor as it has potent effects and gives an energizing feeling.
Fuel Biscuits
Welcome to the pungent aroma and flavor produced by this strain, as you will marvel at the strong diesel note. The vape e-liquid is made of freshly baked cookies that give it a unique and flavorful taste. This flavor is popular for its potent effects that deliver a perfect balance of both mental and body relaxation. If you are a vape user who is seeking relief from anxiety and stress, then this is the right flavor for you.
Champagne Breath
This is a Sativa strain that is one of a kind that gives you a bubbly, reminiscent, and effervescent flavor that resembles that of a glass of champagne. The flavor ushers you into the real world of fantasy as it offers you a light, fruity taste that comes along with hints of citrus and sweetness. These exceptional features make this flavor more popular as it becomes the best choice for a delicate and nuanced taste.
Juicy Hashberry
With the Juicy Hashberry flavor, you are guaranteed to enjoy the subtle undertones of hashish that flaunt your vaping experience. When inhaling this vape flavor, you will taste the hint of either mint or pepper. This makes the flavor gain its unique and complex taste as it provides relaxing effects that will enlighten your day.
Frequently Asked Questions about Torch 2 Gram disposable
The answers to the following concerns can prove to be of greater significance if you want to experience the best version of the Torch 2 Gram disposable vape.
How many puffs are in the Torch 2 Gram disposable?
Since any disposable vape device with 0ne gram of e-liquid is capable of producing up to 350 puffs, the Torch 2 Gram disposable vape device can offer to double the amount. The Torch 2 Gram disposable offers up to 700 flavorful puffs that are sourced from the 2ml e-liquid in it. The 700 puffs are enough to keep you going for a longer time compared to other disposable vape devices.
Is the Torch 2 Gram disposable vape worth it?
There are seamless benefits that you are free to enjoy by using the Torch 2 Gram disposable. The vape device features draw-activated technology that lets you start using the e-liquid with the first puff. There is a pre-heat technology that allows you to enjoy a warm and fresh first puff.
UPENDS: Wholesale vape Equipment Supplier
Visit the premium quality products at UPENDS.com for a really exciting vaping experience. The disposable vape devices are designed in a unique way as this makes them highly attractive and hence the reason why they are popular in the vape market. UPENDS is known to be one of the world-class vape companies that deliver quality products at wholesale prices. Welcome to the largest vape brand in China and enjoy the marvelous products it avails.