The vaping world is constantly evolving, withpopular vape brands and products hitting the market every day. As a vaper, navigating through the sea of options and determining which brands are worth your investment can be overwhelming.
To help you make an informed decision, we have compiled a comprehensive guide to the popular vape brands of 2023. From high-quality devices to innovative technology, these brands have proven themselves at the vaping industry's forefront.
What Makes a Vape Brand Stand Out?
Before we delve into thepopular vape brands of 2023, let's first discuss what sets these brands apart. When considering a vape brand, there are several key factors to keep in mind:
Quality

: The best vape brands prioritize quality, using premium materials and components to ensure their products are reliable, consistent, and safe. Rigorous testing protocols are often employed before releasing any new devices or e-liquids.

Innovation

: Top vape brands stay ahead of the curve by offering cutting-edge technology. From temperature control support to wattage adjustment capabilities, these brands ensure their products are compatible with the latest advancements in vaping, allowing users to enjoy all the newest features and benefits.

Design

: Visual appeal is also crucial. The best vape brands employ attractive and stylish techniques, from sleek and modern aesthetics to eye-catching finishes. However, it's essential to balance a great design and visual overload.
Considering these factors, let's explore the top vape brands that have significantly impacted in 2023.
Top Popular Vape Brands in 2023
Vaporesso: High-Quality Vapes with a Touch of Luxury
Vaporesso is a leading vape brand known for its high-quality devices with a touch of luxury. As a subsidiary of Smoore, the largest vape manufacturer in the world, Vaporesso has the expertise and resources to produce exceptional vape products.
One of the standout devices from Vaporesso is the XROS pod kit. This sleek and stylish device offers vapers an easy-to-use option that delivers a smooth and satisfying experience. With an 800mAh battery, adjustable wattage settings, and adjustable airflow, the XROS provides a customizable vaping experience. Its side-filling port and stylish color options make it popular among vapers.
Another notable device from Vaporesso is the Luxe X. This mod offers outstanding flavor production and is highly regarded for its performance. With its advanced technology and elegant design, the Luxe X is a favorite among vaping enthusiasts.
SMOK: Clouds, Taste, and Versatility
SMOK has been a well-established brand at the forefront of vape innovation for years. While they initially gained popularity for their extensive mods favored by cloud chasers, SMOK has expanded its focus to cater to a broader range of vapers, including beginners and intermediate users.
One of SMOK's most popular devices is the Nord series. The SMOK Nord 2, Nord Pro, and Nord 50W are versatile pod kits offering easy use and precise airflow control. These devices are highly regarded for their flavor production and portability.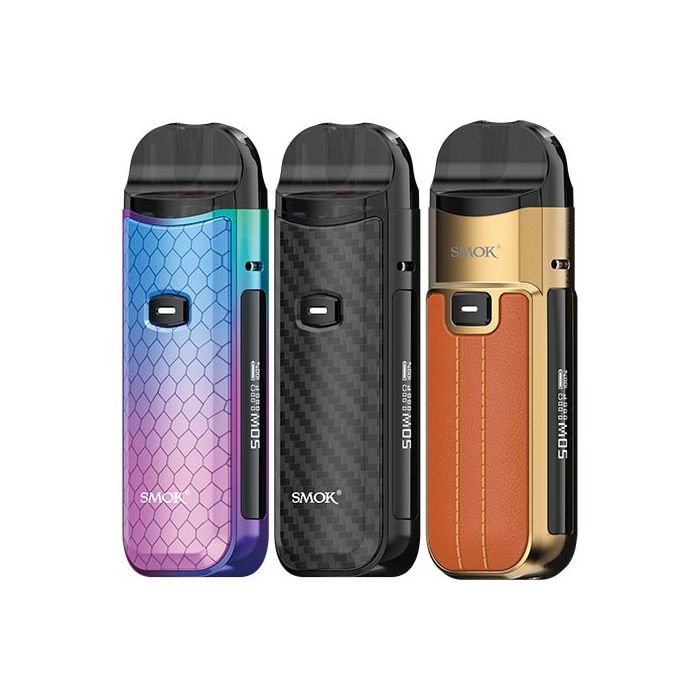 SMOK's commitment to innovation is evident in its extensive range of devices. They continue introducing new technologies, such as market-leading coils and mechanisms to refresh and extend coil life. With their diverse product lineup, SMOK ensures that every vaper can find a device that suits their preferences.
Aspire: Enduringly Popular Vape Devices
Aspire is a brand that has consistently produced popular vape devices over the years. Their devices have stood the test of time and remain popular among vapers today.
The Aspire PockeX is a classic device that has garnered a loyal following. It offers a unique throat hit that satisfies even the heaviest smokers, making it an excellent choice for those transitioning from cigarettes to vaping. The Aspire Nautilus tank is another standout product known for its long metal drip tip, perfect for cool menthol vapes. The Nautilus tank remains popular among longer-term vapers despite being nearly a decade old.
In addition to their enduringly popular devices, Aspire caters to budget vapers with their R1 device. This disposable device with a fixed coil, rechargeable battery, and refillable pod provides an economical option for those looking to move away from disposables.
Voopoo: Sleek Designs and Sophisticated Technology
Voopoo may be a newcomer to the vape industry, but they have quickly gained a reputation for their sleek designs and sophisticated technology. Their partnership with the GENE Corporation, manufacturers of advanced electronic chipsets, has enabled them to produce devices with excellent protection and fast ignition times.
The Voopoo Drag series is a prime example of Voopoo's design and technological prowess. These devices combine power and functionality with a superb leather and metal finish. The Drag series has become one of the most successful pod mod series, offering an exceptional vaping experience.
Voopoo's commitment to innovation is evident in its continuous product development. They have made significant strides quickly, receiving accolades and recognition from the vaping community.
Uwell: Best Pod Systems for Flavor
Regarding flavor production, Uwell is a brand that stands out. Their pod systems, notably the Caliburn series, have garnered widespread acclaim for their exceptional flavor delivery.
The original Uwell Caliburn gained mass popularity due to its superb flavor production. Uwell has since improved the original design with the Caliburn A3 and Caliburn X, offering enhanced filling, battery life, and overall performance. These pod systems continue to be a top choice for flavor enthusiasts.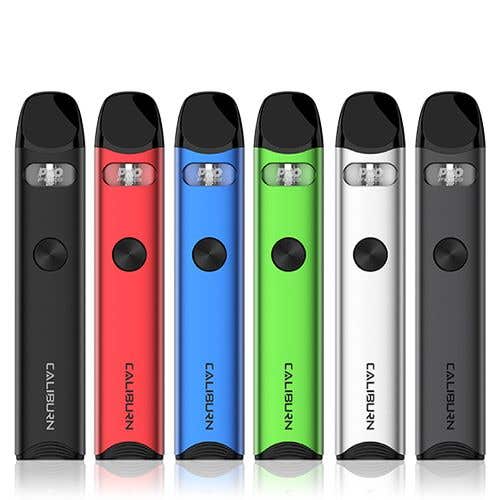 Uwell is also known for its high-quality tanks. For example, the Valyrian 3 mod kit offers great flavor and dense vapor clouds. With its focus on taste and quality, Uwell has secured a place among the best vape brands in the industry.
Geekvape: Durability and Innovation
Geekvape is a brand that excels in producing durable and innovative vape devices. They are renowned for their devices' ability to withstand punishment, making them an excellent choice for outdoor use.
The Aegis series is Geekvape's flagship line of devices. These devices are waterproof, dustproof, and shockproof, featuring military-grade materials and toughness. The Aegis Touch mod kit, in particular, is highly regarded for its intelligent design and responsive touchscreen display.
In addition to its durable devices, Geekvape is known for its high-quality vape tanks. FOR EXAMPLE, the Z Sub-Ohm SE tank offers great flavor and dense, satisfying vapor clouds. With their commitment to durability and innovation, Geekvape continues to attract vapers looking for reliable and long-lasting devices.
Elf Bar: A Rising Star in the Vaping Industry
Elf Bar is a relatively new brand that has quickly gained popularity in vaping. They made a name for themselves with their range of disposable vape devices, which became synonymous with convenience and excellent flavor.
However, Elf Bar is not just about disposables. They have expanded their product lineup to include reusable devices. The Elfa device, for example, is a prefilled pod kit that features some of its most popular flavors. For those who prefer the disposable-style flavor in a reusable device, Elf Bar offers the Elfliq nic salt range.
Despite facing some challenges, Elf Bar remains a rising star in the vaping industry. Their commitment to flavor and convenience has resonated with vapers, solidifying their place among the best vape brands.
FAQs About Popular Vape Brands
What is the most popular vape brand?
 The most popular vape brand is SMOK. They offer a wide range of devices, from starter kits to advanced mods, and their products are known for their quality and performance. Other popular vape brands include Aspire, Voopoo, Uwell, and Joyetech.
What are the factors to consider when choosing a vape brand?
There are a few factors to consider when choosing a vape brand, such as:
Your vaping style: Are you a beginner or an experienced vaper? Do you prefer mouth-to-lung (MTL) vaping or direct-to-lung (DTL) vaping?
Your budget: Vape devices can range in price from a few dollars to hundreds of dollars. It's essential to set a budget before you start shopping.
The features you want: Some vape devices have adjustable airflow, temperature control, and multiple power settings. Consider what features are important to you.
The quality of the products: Make sure to choose a brand that has a good reputation for quality products.
Conclusion
The popular vape brands 2023 offer various options for vapers of all experience levels. From high-quality and luxurious devices to innovative technology and exceptional flavor production, these brands have proven themselves at the vaping industry's forefront.
Vaporesso stands out with its high-quality devices and focus on luxury, while SMOK offers versatility and cloud production. Aspire's enduringly popular devices and exceptional flavor delivery make it a top choice among vapers.
Voopoo impresses with its sleek designs and sophisticated technology, and Uwell is known for its best-in-class pod systems for flavor. Geekvape excels in producing durable and innovative devices, and Elf Bar has quickly gained popularity with its range of disposable and reusable devices.
When choosing a vape brand, it's essential to consider factors such as quality, innovation, and design. By selecting one of these top vape brands, you can elevate your vaping experience and enjoy the best the industry offers.