Since vaping went mainstream, there have been hundreds if not thousands of e-liquid brands that have come up. Some genuine others offering substandard flavors. And among the genuine ones, is The One range of e-liquids from Beard Vape Co company.
This brand comes with numerous flavors ranging from Apple Cinnamon, Blueberry, Marshmallow Milk, Vanilla Custard Donut, Strawberry, Donuts, Vanilla Bean, Lemon Crumble Cake, and more. Also, you'll get e-liquids with different nicotine levels such as 6 mg, 3mg, and 0 mg. So, whatever you crave, The One got you covered. Besides, thanks to the 100ml packaging, you can easily carry them around with ease.
NEW Beard Vape CO. The One EJuice 100ml Review
In this section, we look at some of the most popular Eliquid flavors from The One brand.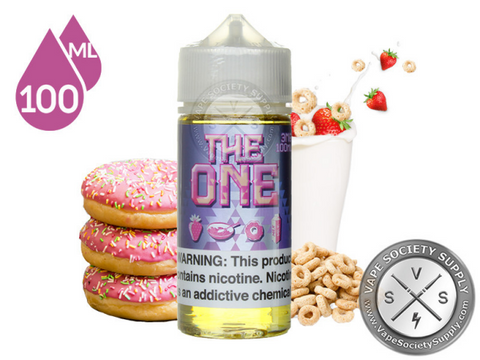 If you like the strawberry flavor, then this should be your go-to flavor. It comes in 100ml packaging that allows for hassle-free carrying. It consists of other add-ons such as frosted donuts, cereals, and cream. As such, you get a flavor-rich e0liquid for everyday use.
Not only do you get a satisfying inhale, but also a flavor-rich exhale that leaves no traces of nicotine in your mouth. With the chubby bottle, refilling your pod will be a walk in the park. Since it comes with a portion of vegetable glycerin, you can expect a sweet taste throughout your vaping period. And for that mild bitter taste, you can count on the propylene glycol.
Want some blueberry flavor? Well, why not get yourself this e-liquid and treat your taste bards. It comes with crunchy cereals sprinkled all around and a slather of milk for that rich flavor. If you like a strong fruit flavor, then you should get yourself this e-liquid. And not only is the flavor fantastic but also the packaging. At first glance, the branding is exceptional and the e-liquid details are easy to read.
This is one bottle you can even place on your office table. The blend of ripe berries flavored cream, and frosted cereals are sure to brighten up your moods. When it comes to the smell, the blueberry outshines the other compounds. The flavor is also out of this world with a hint of tartness being left behind.
This flavor comes in a blend of cereal, fruit, and pastry to give you ultra-tasty e-liquid. Like the Blueberry brand, it comes packaged in an easy-to-press bottle. When it comes to lettering, you can expect to have an easy read. And when it comes to its flavor, you'll enjoy the rich apple taste. The cinnamon flavor is subtle which leaves you craving for more.
In short, the taste of cinnamon and apple is well-balanced. On the inside, you get a rich pastry flavor and a very creamy aftertaste that leaves you with a sweet apple taste. So, if you want to rock the apple and cinnamon vibe, get this juice.
This yet another awesome e-juice that comes in a 100ml bottle. You can get it in 0 mg, 3 mg, and 6 mg nicotine so you can get what your body craves. When it comes to the blend, it comes in a 70/30 ratio for that sweet-bitter taste. And of course, you get easy-to-read descriptions.
 The taste of this e-juice has a hint of lemon but more of a creamy node which of course outshines the lemon flavor. As such, if you are into that creamy lemon taste, this is a must-buy e-liquid. And thanks to the 70/30 you get a dense cloud to exhale that any vaping enthusiast wants.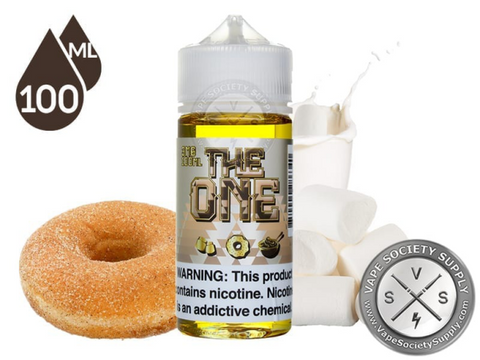 Like any Beard Vape e-juice, it packs a rich blend of sugar, cinnamon, and marshmallows. And of course, you get a milk topping for that creamy taste. It comes in a blend of 65/35 blend meaning that the taste is more revealed compared to others in this list. You will get it in the usual 100ml bottle so you can vape for long.
It has a strong marshmallow scent which is juiced up by the donut and milk smell. If you are into sweet-smelling e-juices, you definitely got your match. When it comes to the taste, again the marshmallow outshines the rest of the ingredients. No throat or nose irritation, you get the right blend for that smooth feel.
For all snack lovers that have to watch out for cavities, this is the e-juice to get to satisfy your cravings. It has that sugary pastry taste that any dessert fanatic like you craves for. You get it in 70/30 VG/PG ratio. You get a smooth rich flavor that not only your taste bards will love, but your nose and throat.
On the inhale, you get a strong vanilla taste that is gentle rather than creamy. That said, it does not fill the mouth as other pastry e-juices do. As such, you get that basic vanilla without many add-ons to it. On the exhale, the vanilla is subdued by the pastry taste.
Not only can you get individual e-juices, but also bundles. That is vanilla with marshmallows and more.  
Top 3 best E-liquid / Vape Juice Brands
Besides Beard Vape Co, other exceptional companies make some of the best e-juices in the market. In this section, we will look at three of the best. Let's get started.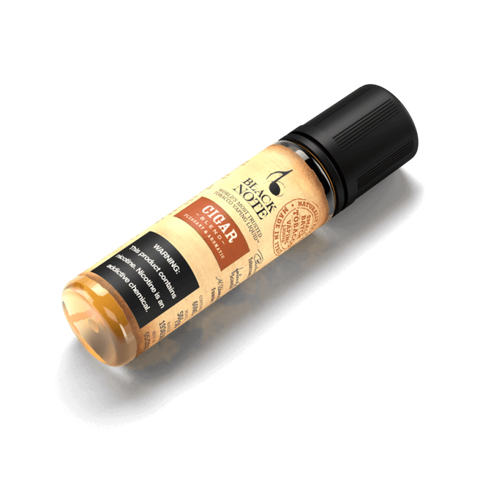 If you are after e-juices with tobacco, you should look for Black Note products. The company does not use artificial tobacco but rather tobacco extracted from fresh leaves. Besides, it is one of the oldest in the market, and thanks to this longevity, they make premium e-juices.
The company provides the user with a line of several e-juices with the newest being the V line. In it you get three flavors namely:
Menthol blend (Reggae): This blend has a strong French tobacco taste which is juiced up with mint from natural peppermint and spearmint leaves. This gives you a fresh menthol taste.
American blend (Jazz): unlike the Reggae that uses fresh everything, the Jazz uses fermented tobacco. Since it is fermented in an oak barrel, it has that strong wooden tone. Quite an awesome flavor if you like that smooth feel of the throat.
English blend (Pop): if you are into fruity e-juices, this got you covered. It has a sweet smell and is soothing to the nose and throat thanks to the tobacco blend. The flavor is also impressive.
Other e-juices produced by the company include Sonata, Legato, Prelude, Solo, and Forte, among others. The company lives up to its name as being chemical-free since its products do not have acetoin, propionyl, acrolein, or diacetyl.
Like Black Note, it is one of the oldest e-juice manufacturers in the market. It provides much-needed juices and accessories for novice and starter vapers. The best part, they do not sell you a prefilled cartomizer but refillable bottles and cartridges for affordable and convenient vaping.
Apollo has kits suited for beginners and experienced vapers. For example, the Apollo Standard Kit is designed for a starter while the Superior Ego Kit is aimed at more experienced users. And when it comes to their e-juices, they are all made in the USA hence mitigating instances of substandard ingredients.
As such, you can rest assured that they follow all stipulated regulations when it comes to the manufacture of e-juices, as they claim. They have a wide range of flavors to choose from. Some of the most popular are Baja Burst, Banana Cream, French Vanilla, Mango Peach, Menthol Breeze, and Cherry, among others.
If you want to sample UK e-juices, JacVapour is the company to go to. Like Apollo, they have kits suited for starter, intermediate, and established users. Unlike most companies that purchase e-juice kits and rebrand them, they aim to engineer their products providing exceptional satisfaction to the user.
When it comes to flavors, the company provides up to nine tobacco flavors and apple, cherry, watermelon, kiwi, and grapefruit flavors. Their e-liquids are not filled with extra ingredients but rather basic taste.  And for nicotine strengths, you can get anywhere from 0 mg to 24 mg. so if you are into high nicotine content, you should try this brand.
Conclusion
As you can see, The One provides you with a wide range of flavors to choose from and you can also get flavors from companies from JacVapour E-liquid.
And for convenient vaping, you need quality e-cigarettes, pods, and more. This where UPENDS comes in. they sell you pod mods, pod systems, disposables, and devices for exceptional vaping. Their products are some of the best in the market.
And for comfortable vaping, UPENDS products have a pen stylus design.