There's no denying the fact that the vaping trend has become extremely popular as vape pens have managed to take the market by storm. Almost all of us know the dangers of smoking and vaping e-cigarettes are used as an alternative to traditional ones. These pens not only help you quit but also less harmful as compared to traditional cigarettes. This is the biggest reason behind such a huge transition from traditional ones to vapers.
However, finding the best vape pen isn't easy especially when the market is flooded with hundreds of options. Though you get to choose from a wide range of vape pens, not all of them are good for your health. To help you find the best vape pen, we've compiled a few brands offering the best quality and things you should consider before buying.
Let's get started...
What is Vape Pen: An Overview
A vape pen or vaporizer pen is a modern e-cigarette or an electronic device that heats the flavored liquid to create vapor. The liquid may contain flavoring and nicotine along with some other ingredients and the resulting vapor is inhaled by the vaper. In simple terms, you inhale the vapors to get the nicotine you want and unlike traditional cigarettes, no tobacco is burned in vape pens.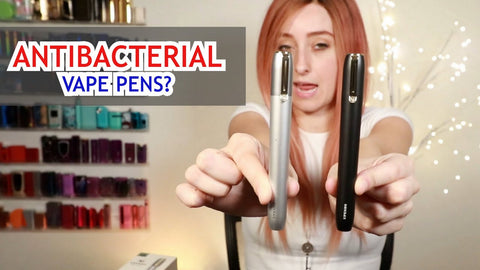 Here are some popular types of vape pen you will find:

-Open System Devices: Vape pens that require e-liquid to be refilled.  
-Closed System Devices: Vape pens that require cartridges.
-Box Mods or APVs: Vape pens that feature modifications to their battery power and can be used as per your taste.
-Drip Tips: Vape pens that don't feature any cartridge at all but need to drip a few drops of e-liquid and work on a heating mechanism to vape.

Most vape pens constitute some common parts such as a battery, storage for the e-liquid, a heating mechanism, and a mouthpiece. The Open System pens may feature bigger batteries as compared to the closed ones.

If you're a beginner, the simpler methods will best suit you as the advanced versions can be a bit complex to use.
10 best Vape Pen Brands to Look for in the Market
For whatever you want to vape, there's a vape pen available for your need. But with so many products available on the market, finding the one that's right for you can be a bit challenging. However, we've simplified it by listing down the best brands that you can consider. Check them out...

1. SMOKO Vape Starter Kit: Considered the best option for beginners, the SMOKO Vape starter kit comes with an easy mechanism and pre-filled cartridges for no-mess vaporing. It has a pretty good build quality and battery life along with an impressive range of cartridge flavors. Also, there's not much cloud production and a perfect choice for those looking to quit smoking.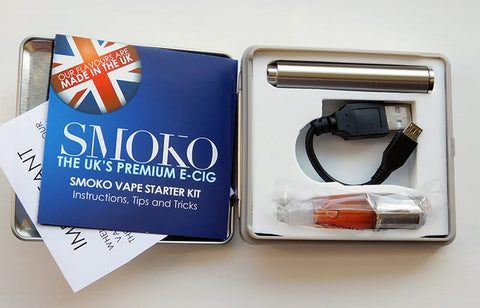 2. Apollo OHM Go Starter Kit: One of the reviewer's favorite, this starter vape kit is easy to use and offers quite an impressive performance. It comes with a 1900 mAH battery, a tank with 0.50hm and 1.00hm coils, and there are no difficult settings to use. The battery changes the power output for optimum use and comes with a USB and wall charger.

3. ePuffer Titan X: Known for its best quality, the ePuffer Titan X is a device that is built to last and gives a premium feel. The vape pan offers both Mouth to Lung (MTL) and Direct to Lung (DTL) coils and comes with some superb flavors. It is packed with a 1500mAh battery and the top fill system allows for no-mess filling even when you are on the go.

4. Freemax Twister: For those looking for a good Sub Ohm pen for clouds, the Freemax twister can be an excellent choice. It features the Fireluke 2 sub-ohm tank while the twister offers an impressive performance. This vape pen has adjustable wattage on the base of the battery and offers 80W of massive output. it got a 2300mAh internal battery and 2X Mesh coils.

5. Innokin Jem Pen: An affordable choice without compromising the quality as the vape pen offers some impressive features. This is an excellent option for Mouth to Lung (MTL) vape and comes with pretty good flavors. As the pen is very slim-lined, you can easily carry it in your pocket, and also the coils are made to last long while the filling is super easy.

6. Jacvapour Series S-17: A perfect choice for MTL and DTL vaping as the vape pen comes with plenty of features that includes a 900mAh battery. This particular series is a plug-and-play type device with no variable wattage setting. Also, the battery sets the best output wattage depending upon the resistances from your coil. The kit comes with a 1x Tank, 2x Atomizer coils, and 1x USB charger.  

7. XEO Void: If you are looking for an ideal vape pen for MTL vaping, XEO Void can be a good option. This is a kind of All-in-One (AIO) vape pen that includes no separate tank but is built into the top of the e-cig. The 1500mAh battery will also automatically detect the coil resistance and adjust wattage accordingly and all you have to do is pick your favorite e-flavor.

8. Vapour2 Pro Series 3X: A 3-in-1 vape pen that allows you to vape with e-liquid, wax, and dry herb. If you are the kind of person who loves to experiment with flavors, this can be an excellent vaporizer option. It also has magnetic cables for charging and a slot to fill cartridges easily. Also, it comes with 3 different coil resistances and offers advanced vape options.

9. Innokin Endura T18II: One of the best-selling vape pens that is an ideal choice for both new as well as existing users. The kit comes with two 1.50hm coils, a top-filling tank, and vape while charging technology for easy use. It is loaded with a 1500mAh battery that comes with three heat settings and an airflow control mechanism.

10. Aspire Tigon: A great starting point for vapers who want to experience a Mouth to Lung (MTL) vape along with direct to lung vaping. The kit comes with two battery options including a 2600mAh (standard edition) and 1800mAh (TPD edition). Also, it has a 1.20hm MTL coil and 0.4hm direct to lung coil while delivering great flavor in both styles.
Upends Uppen: Everything You Need to Know
The Upends Uppen is a very low-powered device and an ideal choice for beginners. As Upends is a new vape manufacturer, you cannot expect many features but sure the basic ones are there that you can use easily. Though the battery should hold out for at least a full day's use, you cannot expect more than that.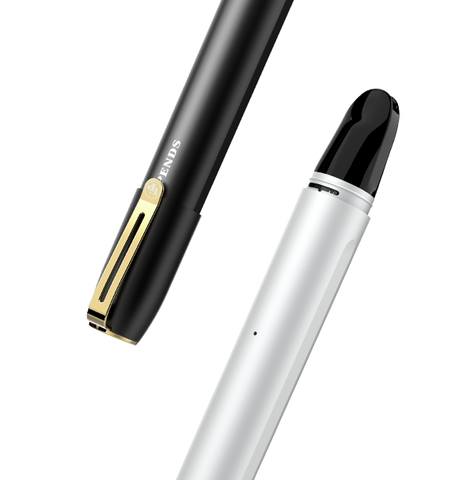 The packaging of Upends Uppen is quite impressive as everything is visible and it features a slim, rectangular hinged case. The company has replaced that fold-out instruction sheet with a glossy pamphlet. The kit contains an Uppen battery & cap, refillable pod, USB cable, and a user guide.

The basic Upends Uppen comes with features like a 600mAh battery, 2ml disposable pod capacity, 16x134mm size, 10W average output, 1.20hm resistance, and 39.5g weight. Some other features that you find include a dirt-resistant cap, an antibacterial Nanometer silver ion mouthpiece, and an auto draw to vape.

The vape pen has a built-in ETCHIP mesh coil, an autofocus magnet connection, a an 18k gold pen clip, and a single LED light indicator. The design and build quality is pretty good that is easier to work with just like a traditional pen.
Things You Need to Consider While Buying a Vape Pen
There are a few things that you should consider before investing in a vape pen such as...

- Sub Ohm Vapes for Direct to Lung (DTL) Vaping: These are quite impressive vape pens with high power, warmer clouds, and fuller flavor. However, these are not recommended for beginners as they come with pretty advanced features.
- Vapes for Mouth to Lung (MTL) Vaping:Vape pens that are smaller in size and require less power. These are considered ideal for new vapers as these pens offer great flavor, excellent build quality, and easy-to-use features.
- Automatic or Button Press Vape Pen:An automatic vape pen has no button and you simply inhale to activate the device while the other one needs you to press a button.
- Variable Wattage:It means you can control the wattage you want to vape at and adjust the device as per your preferences.
Wrapping it Up
If you are looking for the best vape pen, our top picks can help you narrow down your choices. However, you are free to research different options based on your needs, preferences, and budget.