As the summer heat rises, finding ways to stay cool and refreshed becomes a top priority. If you're a vaping enthusiast or looking to explore the world of vaping, the Elf Bar 1500 Disposable Pod Device is here to deliver the perfect solution. With its high-quality construction, sleek design, and an array of tantalizing flavors, this portable vaping device offers a refreshing and enjoyable experience with every puff.
What Is Elf Bar 1500 Disposable
The Elf Bar 1500 Disposable Pod Device is a top-notch, delicate, and pre-filled kit that comes with a slim and stylish body. It offers a variety of flavors for you to select from. The device features an 850mAh battery and a precise airflow system, ensuring an optimal vaping experience with the perfect voltage to deliver satisfying flavors. The Elf Bar 1500 is a superb option for your daily vaping needs, including 2% nicotine level and quick draw activation.
The Vape and go vape bars are particularly suitable for beginners as they are easy to use without requiring any learning curve. The wide range of disposable vapes available offers a plethora of flavors to explore.
Why Choose Elf Bar 1500  Disposable Vape
Unmatched Convenience and Portability
One of the standout features of the Elf Bar 1500 is its slim and sleek body, making it incredibly portable. Whether you're lounging by the poolside, taking a stroll on the beach, or enjoying a summer festival, this disposable vape fits effortlessly into your pocket or bag. Its lightweight design ensures that you can carry it with ease, allowing you to enjoy a refreshing vape wherever your summer adventures take you.
Flavors That Excite the Senses
The Elf Bar 1500 is available in a wide range of flavors, including Apple Peach, Banana Ice, Blue Raz Lemonade Disposable Vapes, and many more. Each flavor is carefully crafted to provide a burst of freshness and deliciousness with every inhale. Whether you prefer fruity blends or icy cool sensations, there's a flavor option to suit every taste bud. The rich and satisfying flavors of the Elf Bar 1500 make each puff a delightful experience, truly capturing the essence of summer.
Ease of Use for Beginners
For those new to vaping, the Elf Bar 1500 is the perfect introduction to the world of disposable vapes. Its simple inhale-to-vape mechanism eliminates the need for any complicated buttons or settings, ensuring a hassle-free experience. There's no learning curve involved, allowing beginners to dive straight into the coolness and enjoyment of vaping. The Vape and go vape bars are designed to provide a seamless and user-friendly experience for everyone.
Unbeatable Vaping Experience
It sets itself apart from the competition with its exceptional vaping performance. The precise airflow system and perfect voltage combination work in harmony to deliver a smooth and flavorful vapor with every puff. The 850mAh battery ensures a long-lasting vaping session, allowing you to savor the coolness of summer without interruptions. With a nicotine strength of 2%, the Elf Bar 1500 strikes a balance between a satisfying throat hit and a pleasant vaping experience.
No Cleaning, Just Enjoying
One of the biggest advantages of the Elf Bar 1500 is its disposable nature. Unlike traditional vaping devices that require regular cleaning and maintenance, the Elf Bar 1500 eliminates that hassle. After you've enjoyed all the flavors and finished the device, simply dispose of it responsibly. This convenience allows you to focus solely on the enjoyment of vaping, making it a hassle-free choice for summer indulgence.
Features
8ml E-liquid capacity
2/ 5% Nic strength
1500 puffs
850mAh Battery
Elf Bar 1500 Disposable Vape Flavors
Kiwi Passion Guava
Transport yourself to a tropical paradise with the exotic blend of kiwi, passion fruit, and guava. Each puff delivers a sweet and tangy combination that invigorates your senses and leaves you feeling refreshed.
Strawberry Banana
Indulge in the classic pairing of ripe strawberries and creamy bananas. The luscious sweetness of strawberries blends harmoniously with the smoothness of bananas, creating a delectable vaping experience that is both fruity and satisfying.
Watermelon
Quench your thirst with the juicy and refreshing taste of watermelon. This flavor captures the essence of summer, offering a burst of mouthwatering sweetness that instantly cools you down on hot days.
Grape
For grape lovers, the Elf Bar 1500 presents a delightful grape flavor that is both juicy and aromatic. Each inhale fills your mouth with the essence of succulent grapes, creating a vaping experience that is both sweet and satisfying.
Mango
Experience the tropical paradise with the tantalizing flavor of ripe mangoes. The Elf Bar 1500's mango flavor delivers the perfect balance of sweetness and tanginess, allowing you to savor the exotic essence of this beloved fruit.
Energy Ice
Get an invigorating burst of energy with the Energy Ice flavor. Combining the boldness of energy drinks with a refreshing icy twist, this flavor stimulates your senses and keeps you feeling revitalized.
Mango Milk Ice
Indulge in the creamy goodness of mangoes blended with the coolness of milk and a hint of icy freshness. The Elf Bar 1500's Mango Milk Ice flavor offers a smooth and creamy vaping experience that is both soothing and satisfying.
Strawberry Ice Cream
Satisfy your dessert cravings with the creamy delight of strawberry ice cream. This flavor combines the sweetness of strawberries with the richness of creamy ice cream, delivering a vaping experience reminiscent of indulging in your favorite frozen treat.
Blueberry
Delve into the juicy and slightly tart flavor of blueberries. The Elf Bar 1500's blueberry flavor captures the essence of these delightful berries, providing a burst of fruity goodness that satisfies your cravings.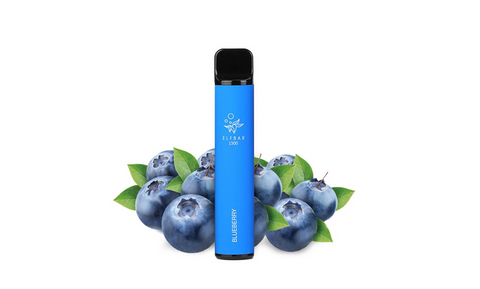 Cotton Candy
Experience the whimsical delight of cotton candy with this sweet and sugary flavor. Each puff brings back nostalgic memories of carnivals and fairs, enveloping your palate with a delightful sugary sweetness.
Cool Mint
For those who crave a clean and refreshing flavor, the Elf Bar 1500's Mint flavor delivers a burst of icy freshness. The cool and invigorating mint sensation provides a satisfying vape that leaves you feeling refreshed and revitalized.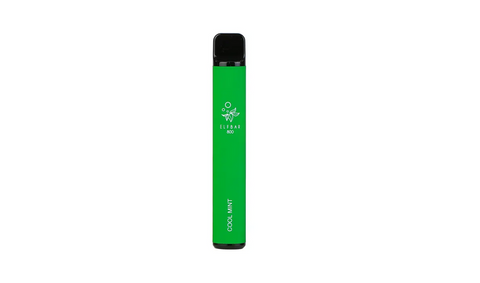 Banana Ice
Experience the creamy smoothness of bananas combined with a cool menthol twist. The Elf Bar 1500's Banana Ice flavor offers a delightful fusion of sweet and chilly sensations, delivering a refreshing vape that keeps you cool and satisfied.
Strawberry Ice
Revitalize your taste buds with the chilling sensation of strawberry ice. The combination of ripe strawberries and a cool menthol finish creates a refreshing and invigorating flavor profile that keeps you feeling cool all summer long.
Coconut Melon
Escape to a tropical oasis with the fusion of coconut and melon. The Elf Bar 1500's Coconut Melon flavor combines the creamy sweetness of coconut with the juicy and refreshing taste of melon, providing a tropical getaway with every puff.
Pink Lemonade
Quench your thirst with the tangy and refreshing flavor of pink lemonade. This zesty blend combines the tartness of lemons with a touch of sweetness, creating a perfect balance that invigorates your taste buds.
Cream Tobacco
For those seeking a sophisticated and indulgent flavor, Cream Tobacco is the perfect choice. This blend combines the smoothness of creamy vanilla with the rich and smoky notes of tobacco, creating a vape that is both luxurious and comforting.
Lychee Ice
Discover the exotic flavor of lychee infused with a cool menthol breeze. This unique combination offers a sweet and slightly floral taste that is enhanced by the icy sensation, resulting in a vape that is both intriguing and refreshing.
Bluerazz Lemonade
Experience a burst of berry goodness with the tantalizing blend of blueberries and raspberries, perfectly balanced with a zingy lemonade twist. The Elf Bar 1500's Bluerazz Lemonade flavor provides a fruity and tangy vaping experience that is sure to satisfy.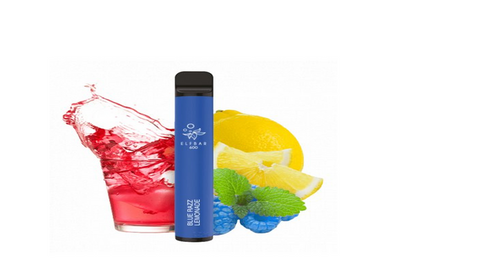 Best Vape Wholesale Supplier-UPENDS
Take a magical journey into the alluring world of Vape UPENDS, where innovation and style are harmoniously woven together. We cordially invite you to become a part of our thriving community, so be ready for an incredible vaping experience. A treasure trove of special offers that will elevate your vaping pleasure is waiting for you right here.
We at Vape UPENDS are really proud of our cutting-edge innovations, gorgeous designs, and painstaking craftsmanship. Our talented artisans work tirelessly to create faultless, exquisite works of art that will titillate your senses. We work to arouse your sophisticated taste senses with each breath while also inspiring awe that will leave you spellbound by the amazing adventures that lie ahead.
We are pleased to embark on this life-altering expedition with you with the ultimate goal of giving you a wonderful vaping journey. Allow us to explain why Vape UPENDS is the best option for people with sophisticated tastes who want nothing less than quality as you take a minute to relax. Get ready to immerse yourself in a world where limitless imagination, style, and wonder collide to create an encounter that will enthrall you and leave you craving more.