Introducing the newest member of the RELX product family - the RELX Infinity Vape Pod Device Kit! With its advanced maze coil technology and SmartPace Vibration innovation, the RELX Infinity distinguishes itself as a revolutionary offering. This stylish device comes equipped with a dual charging system and a user-friendly ergonomic design.
Bid farewell to annoying leaks! The RELX Infinity pods incorporate a cutting-edge maze coil design with 11 layers, effectively eliminating internal leaks and condensation, and ensuring a safe and trouble-free vaping experience.
The battery boasts a substantial 380mAH capacity, providing extended use for daily needs, and the pre-filled nicotine salt e-juice pods hold a generous 1.9mL, delivering approximately 650 puffs. The RELX Infinity pods offer a diverse selection of flavors for you to enjoy.
For added convenience, the Infinity is compatible with the innovative RELX Infinity Portable Charging Cases, which can provide an additional 2.5 days of power thanks to its impressive 1000mAh battery. Please note that the charging case is available separately.
Why Choose RELX Infinity Vape Pod Device
Haptic vibration feedback
It finely adjusts the draw activation to reach the perfect temperature, guaranteeing top-notch vapor production and outstanding flavor delivery. Enjoy the added convenience of receiving haptic vibration feedback when you insert the pre-filled pod.
Leak-Resistant Maze
The Relx Infinity replacement pods are meticulously designed with 11 layers of structure to prevent internal leaks and condensation, ensuring a vaping experience that is safer and more reliable.
Ergonomic Mouthpiece Design
The mouthpiece of the RELX Infinity is specifically engineered to conform to your lips, effectively eliminating any air leakage and providing a more comfortable sensation during inhalation.
Symmetrical Pods
The latest Infinity pods are symmetrical, allowing you to insert them into the RELX Infinity device without worrying about their orientation.
Smart pace Vibration Alert
The Infinity device features an automatic alert system that assists in tracking your vaping activity. If you happen to take more than 15 puffs within a 15-minute timeframe, the Infinity will notify you with a subtle vibration.
Duel Charging System
The RELX Infinity Device includes a C-Type fast charging cable and also offers the convenience of wireless charging. If you're interested in wireless recharging for your RELX Infinity device, you can explore our dedicated RELX Infinity Slim-fit Charging Case.
Features
Size: 112mm x 23mm x 10mm
Maximum Output: 15A
Battery Capacity: 380mAH
Charging Time: 45 Minutes
Activation Method: Draw Activated
Charging Port: USB Type C
Pod Material: FEELM Ceramic Maze Coil
Pod Capacity: 1.9ml
Pod Weight: 6g
500-650 puffs
Contains
1x Relx Infinity Vape Device
1x USB-C Charging Cable
1x User Manual
Flavors
Apple Grape Ice
A tantalizing blend of crisp, sweet apples and plump, juicy grapes, expertly balanced to deliver a harmonious fruit symphony. The added ice element provides a chilling sensation that enhances the fruity notes, making it a perfect choice for those hot summer days.
Blackcurrant Ice
Immerse yourself in the bold and complex flavor of blackcurrants. The deep, tangy richness of blackcurrants is complemented by a refreshing blast of icy coolness, creating a dynamic contrast that tantalizes your taste buds.
Blueberry Soda
Transport yourself to a summer picnic with the vibrant taste of sun-ripened blueberries. This flavor captures the essence of blueberry sweetness and infuses it with the effervescence of soda, resulting in a fizzy, fruity delight that's as refreshing as it is delicious.
Cola Ice
Rediscover the nostalgic charm of cola in vapor form. The familiar cola taste is elevated by a frosty twist, offering a one-of-a-kind vaping experience that combines the classic cola flavor with a revitalizing coolness.
Grape Ice
Journey through vineyards with this grape-inspired flavor. It's like biting into a plump grape on a hot day, followed by a wave of icy freshness that leaves your palate invigorated.
Green Bean Ice
An adventurous choice, green bean ice, introduces an earthy, vegetable note paired with a menthol breeze. It's a surprising and unique flavor that provides a refreshing departure from the ordinary.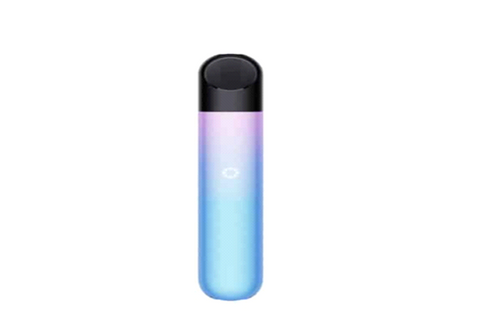 Guava Ice
Escape to the tropics with the lush taste of ripe guava. This flavor captures the exotic sweetness of guava fruit, enriched by a cooling sensation that makes it an ideal choice for a tropical getaway right at your fingertips.
Honeydew Ice
Delight in the luscious sweetness of honeydew melon, expertly combined with a refreshing, icy twist. The result is a balanced, fruity profile that's both soothing and invigorating.
Honey Pomelo Tea
Experience the sophistication of this blend, which marries the sweetness of honey with the zesty notes of pomelo and the comforting warmth of tea. It's a complex and soothing flavor journey for discerning vapers.
Jasmine Green Tea
Transport yourself to a serene teahouse with the fragrant aroma of jasmine-infused green tea. This flavor captures the soothing qualities of green tea complemented by the floral and aromatic essence of jasmine blossoms.
These meticulously crafted flavors offer a wide spectrum of taste experiences, from the familiar and comforting to the exotic and intriguing. Each option is designed to elevate your vaping experience, catering to your unique preferences and cravings. Remember to check with your chosen vaping product provider for the availability of these flavors in your region.
Important
Refrain from using high-speed wall chargers that are not explicitly intended for lithium-ion cell charging.
Ensure that you do not exceed a maximum charging duration of 40 minutes, and avoid overcharging the device.
Other product suggestions:
Upbar-nano
The UpBAR Nano is a lightweight, single-use vaping kit designed for convenience while traveling. To get the most out of e-liquids, it uses FRESOR technology. The Next-Gen Mesh Coil and a unique flat stacking design work in concert to raise the number of puffs that may be produced while increasing energy efficiency layer by layer.
With the help of the innovative FRESOR technology, the Nano is created entirely automatically, ensuring consistent performance. As a result, vaping offers a flavorful, accurate flavor reproduction, a ton of vapor production, and protection from leakage issues.
Features
0 E-liquid capacity
410 mAh battery capacity
20 mg/ml nicotine salt
0 Ω Resistance
UPENDS Mirror
The Upends Mirror vape pen is a stylish, portable design that dependably provides a top-notch vaping experience. It has a polished appearance thanks in part to its sleek construction and smooth exterior.
This device sets new standards for vapor production while also guaranteeing a consistently satisfying flavor profile and maintaining its fashionable appearance. This is made possible by the integration of an innovative mesh coil. The Mirror's performance demonstrates how well it does at providing a variety of flavors.
You may enjoy uninterrupted vaping sessions whenever the mood strikes thanks to the strong 500mAh battery, the ample 10mL e-liquid capacity, and the simplicity of Type-C charging. Questions about e-liquid levels or battery life are no longer relevant.
Features
10mL E-liquid Capacity
0Ω Resistance
500mAh Battery Capacity
Type-C Charging Port
FAQs
If my device produces no flavor when I vape, what should I do?
Confirm that the device is fully charged.
Inspect for external damage such as exposure to water, falls from significant heights, or severe impacts.
Test different pods to determine if the pod itself is causing the issue.
Why is my device no longer charging?
Use an alternative charging cable and see if that helps to address the problem.
Examine the device for external damage, such as exposure to water, falls from significant heights, or severe impacts.
Inspect the charging port for any obstructions and use a cotton swab or tweezers to remove them if necessary.
Best Vape Wholesale Supplier-UPENDS
Welcome to the world of Vape-UPENDS, where innovation and sophistication harmoniously unite. Brace yourself for an extraordinary vaping expedition, brimming with unforgettable moments. We extend a warm invitation to you, welcoming you to join our vibrant community, where a multitude of exclusive offerings await to enhance your vaping delight.
At Vape UPENDS, our cutting-edge innovations, graceful designs, and meticulous craftsmanship serve as perpetual sources of joy. Our team of skilled artisans passionately channels their expertise to craft flawless and refined masterpieces that will enthrall your senses. With each inhale, we aspire to awaken your discerning palate and ignite an enchantment that leaves you utterly captivated by the carefully curated sensations we've created.
Our ultimate goal is to provide an unparalleled vaping experience, and we're excited to embark on this transformative journey alongside you. Allow us to elucidate why Vape UPENDS stands as the premier choice for those who demand nothing less than perfection as they indulge in moments of relaxation.
Prepare to immerse yourself in a realm where imagination, style, and sheer wonder converge to craft an experience that seizes your attention and leaves you craving for more.