When it comes to vape kits for heavy smokers, there is a wide variety of options available, each with its own unique features and benefits. Suppose you're a heavy smoker looking to switch to vaping. In that case, it's essential to choose a vape kit that is robust, reliable, and capable of satisfying your nicotine cravings throughout the day without the fear of running out of battery power.
This article has compiled a list of the 11 best vapes specifically designed for heavy smokers. These vapes have been carefully selected based on their performance and are also featured in our comprehensive vape kits review. With these devices, even the most dedicated tobacco enthusiasts can find an effective alternative to traditional cigarettes, free from harmful byproducts like tar. Each kit on our list offers distinct features that can assist you in quitting smoking and ensure that you're never let down when you need your vape the most.
What Is Considered A Heavy Smoker?
The term "heavy smoker" generally refers to an individual who smokes cigarettes or uses other tobacco products frequently and in significant quantities. While there is no universally agreed-upon definition, heavy smoking is often characterized by smoking a pack of cigarettes or more per day or having a high nicotine dependence.
Top 10 Vape Kits For Heavy Smokers
Smok RPM 85
The RPM 85 vape kit stands out with its impressive 3000mAh battery capacity, making it one of the largest internal capacities available in the market. This substantial power bank enables you to effortlessly utilize the wide power output range of 5W to 85W, with the higher end capable of producing immensely voluminous clouds.
Although it has a sleek and advanced design, the RPM 85 is surprisingly user-friendly. It simplifies your vaping experience by offering a single-user function for adjusting wattage, eliminating any confusion caused by complex menus and functions. The kit also features a 0.96-inch color display that provides a comprehensive overview of important details such as battery level, wattage setting, coil resistance, and daily puff count.
The kit includes a pod that is compatible with RPM 3 range coils, which can be easily installed using the push-to-fit system. The included coils have resistances of 0.15 ohms and 0.23 ohms, both capable of generating massive clouds.
For those who prefer the classic RPM 2 Coil line, an alternative pod is also available. Both pod versions can be effortlessly refilled through a sliding panel that reveals the refill ports underneath.
Features
3000mAh Battery capacity
Wattage range: 5W - 85W
96" TFT color display
Easy sliding top-fill mechanism
Convenient push-to-fit coil installation
Child-proof pods for added safety
Adjustable rotary air-inlet ring
Compatibility with SMOK RPM 3 Coils
Pros
Extended battery life for prolonged usage
Wide range of wattage options ideal for cloud enthusiasts
Compact and portable design, perfect for easy transportation
Cons
The wide mouthpiece is fixed and non-removable.
To utilize RPM 2 coils, an alternative pod is necessary.
Elf Bar Elfa
The Elfa pod device by Elf Bar presents an ideal solution, striking a balance between the convenience of disposable vapes and a more cost-effective, eco-friendly approach. It offers effortless usability while delivering the same flavorful experience found in disposable options.
The Elfa features fixed-coil pods that come pre-filled with popular Elf Bar flavors. With automatic power settings and inhale activation, all you need to do is attach the pod and enjoy vaping without any hassle. When the pod is depleted, simply replace it with a new one, eliminating the need for messy refills. Moreover, the rechargeable battery reduces environmental waste compared to disposable alternatives.
While the Elfa may not be as cost-effective in the long run as a refillable vape kit, its initial price is significantly less than a pack of smokes or numerous disposables. In summary, the Elfa serves as an excellent transition from using disposables, ensuring a flavorful experience without compromising on convenience.
Feature
Easily accessible pre-filled pods with fixed coils for convenience.
Simply inhale activation without any complications.
500mAh Battery capacity
A selection of six colors is available for choice.
Fast charging with USB-C (cable sold separately).
Pros
The Elfa device utilizes pre-filled fixed-coil pods that come prefilled with popular Elf Bar flavors.
With automatic power settings and inhale firing, all you need to do is attach the pod and inhale from the mouthpiece for a hassle-free vaping experience.
Cons
The Elfa may not offer the same cost-saving benefits as a refillable vape kit over an extended period of time.
Aspire Zelos 3 Kit
Despite being on the market for several years, the Aspire Zelos 3 continues to amass a dedicated following of vapers owing to its exceptional durability, versatility, and enduring appeal.
One standout feature of the Zelos 3 is its impressively robust design, ensuring longevity and reliability. The internal 3200mAh battery is one of the largest in the vaping industry, providing an extended battery life that can last MTL (mouth-to-lung) vapers for almost an entire week without requiring a recharge. While this may contribute to a slightly heavier vape kit, the benefits of prolonged usage far outweigh the minor inconvenience.
In terms of wattage capability, the Zelos 3 can reach up to 80W, which may not be the highest available but still falls comfortably within the range preferred by those who enjoy a more voluminous and cloud-focused DTL (direct-to-lung) vaping experience.
Additionally, the included Aspire Nautilus 3 Tank enhances the Zelos 3's versatility. It is compatible with the complete Nautilus Coil lineup, encompassing a wide range of resistances from 0.4ohms to 1.8ohms, enabling users to explore various vaping options. Notably, the tank features a unique coil-isolation chamber that activates when a coil is removed, allowing for hassle-free coil changes without any e-liquid wastage, even if the tank is completely filled.
Features
Powerful built-in 3200mAh battery
Wide wattage range from 1W to 80W
Convenient Type-C 2A quick charging
Easy and mess-free top-fill system
Enhanced safety features with ASP chipset
Compatibility with Nautilus series coils
User-friendly press-fit coil change system
Comes with a 2ml Nautilus 3 tank featuring a child-lock design and multiple airflow adjustments
Simple user interface with 5 output modes, 5 screen color options, adjustable brightness, and puff counter
Equipped with a standard 510 connection for versatile compatibility.
Pros
Convenient and hassle-free for all-day use
Innovative coil isolation chamber for improved functionality
Power master switch for easy control and operation.
Cons
Sturdy and robust construction
Sliding top-fill mechanism may require more effort to open
Vaporesso Xros 3
When transitioning from smoking to vaping, having a device with a durable battery is essential. Dealing with a constantly draining battery can be bothersome for all vapers, but it becomes especially frustrating when trying to resist the urge to smoke.
As part of the well-received Xros series, the Vaporesso Xros 3 addresses this issue by offering a battery that lasts for up to 2 days before requiring a recharge. It is also built to be user-friendly for beginners, including fixed-coil pods and automatic power adjustments, making it appropriate even for individuals who are new to vaping.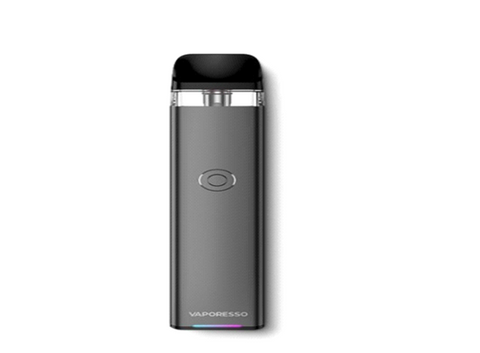 Features
Complimentary E-Liquid included (Select during checkout)
Hassle-free automatic power setting
Convenient pre-filled pods with fixed coils
Compatible with both MTL (Mouth-to-Lung) and RDL (Restricted Direct Lung) vaping styles
Customize your inhale experience with adjustable airflow
Enjoy consistent flavor with COREX coil technology
SSS leakproof pod design for a mess-free experience
Pros
The device is designed to be user-friendly, catering to beginners with its fixed-coil pods and automatic power settings, ensuring it is suitable even for those who are new to vaping.
FAQs About Vapes Heavy Smokers
Can heavy smokers quit successfully?
Yes, heavy smokers can quit smoking successfully. Smoking addiction makes quitting difficult, but it is doable with willpower, encouragement, and the right cessation techniques.
Best Vape Wholesale Supplier-UPENDS
Welcome to the enchanting world of Vape UPENDS, where innovation and style come together to offer you an incredible vaping experience. We warmly invite you to become part of our community, where a variety of exclusive offers await to enhance your vaping journey and bring you immense joy.
At Vape UPENDS, we take great pride in our state-of-the-art innovations, elegant designs, and meticulous attention to detail. Our team of skilled craftsmen pours their passion into creating flawless and breathtaking products that will captivate your senses. With every inhale, we aim to delight your refined taste buds and ignite a sense of wonder that will leave you amazed by the extraordinary moments we have in store for you.
Our ultimate goal is to provide you with an extraordinary vaping adventure, and we are thrilled to embark on this life-changing journey together. Take a moment to relax and let us demonstrate why Vape UPENDS is the top choice for discerning customers who seek nothing less than excellence. Get ready to immerse yourself in a world where imagination, style, and sheer amazement harmoniously blend, creating an experience that will mesmerize you and leave you longing for more.