With the popularity of cigarette smoking declining significantly in the last few years, vaping is on the boom. A lot of people have turned to e-cigarettes and hemp has become one of the most sought-after components of vaping.
In this article, we will discuss some surprising facts about hemp vape and some of the most popular products you can try in 2023. Continue reading to know some interesting things about hemp vape.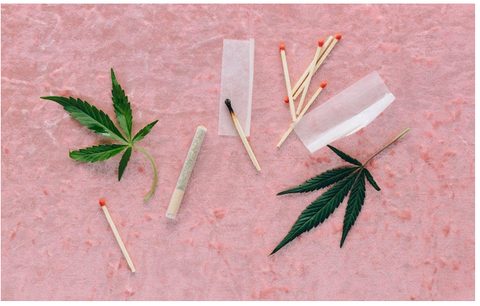 What is Hemp?
Hemp is used to make many products both commercial and industrial but the most popular use these days is in the vaping world. Being a botanical class of Cannabis sativa cultivars, hemp is cultivated specifically for medicinal or industrial use. It is among the fastest-growing plants and vaping CBD hemp vape juice has become increasingly popular.
Confusing between hemp and marijuana? Although both plants are the same species, they are different. The main difference lies in how much tetrahydrocannabinol (THC) content each contains. While science doesn't differentiate between them, cannabinol content does. The term 'hemp' is used for cannabis that contains 0.3% or less THC content.
On the other hand, marijuana refers to cannabis with more than 0.3% of THC by dry weight. It simply means that Hemp is unlikely to get you high but marijuana can.
Hemp Vape: An Overview of the Product
People around the world are turning from smoking traditional cigarettes to vaping. They are trying out a wide range of products like vape pens, vape mods, vape kits, and a variety of e-liquids. As far as the applications are concerned, Hemp is being increasingly used in e-liquids by the vaping community.
Hemp or CBD oil is made by extracting the cannabinoid from the cannabis sativa and hemp plants. This oil is added to the e-juices to be used in e-cigarettes or vape pens. Though CBD oil is linked to many potential benefits, it has to be used in moderation. Excessive use may lead to addiction and many health issues.
Cannabis flowers provide extracts that can be smoked and also used for medical purposes. One of the most popular uses includes pain management. Hemp with less than 0.3% THC can also be used in products, including clothing, paper, animal feed, plastic, textiles, and food products like hemp powder, hemp oil, etc.
What are the Pros and Cons of Hemp Vape
Pros…
Caters to All Taste Buds: There is no easier way to get the benefits of cannabidiol that with a vape pen.
Several Options Available: You can choose from disposable or refillable vape pens.
Cost-Effective: The high-quality vape pens provide many puffs, rechargeable batteries, and refillable tanks.
Therapeutic Effects: A CBD vape pen provides relaxing ad stress-relieving effects.
Compact and Portable: The pen-like device will easily fit in your pocket for on-the-go use.
Faster Effects: With CBD vape pens, you feel hemp effects faster.
A Huge Variety Available: Hemp vape pens come in many different shapes and styles.
Cons…
Shorter Shelf Life: Hemp oil oxidizes and turns rancid if not stored properly
Expensive Compared to Other E-Liquids
Can Be Addictive
Compatible with Selected Vape Devices
5 Most Popular Hemp Vapes in 2023
With the increasing popularity of hemp vapes, many vape manufacturers and brands are coming up with new products. However, this may also make it difficult to pick the best one that suits your needs and preferences. Although it depends on what you want to buy, here we've discussed some of the best hemp vape pens that you may try in 2023…
CBDfx: Strawberry Lemonade CBD (Best Overall Vape Pen)
Compared to other vape pens, CBDfx is a great overall CBD vape pen and stands out for its consistent effects. This is a broad-spectrum CBD vape pen that comes filled with 500 mg of vape juice. The strawberry flavor blends perfectly with hemp and provides a psychoactive-free vaping experience. This pen is made with CO2-extracted hemp with 0% THC and comes with some amazing features.
Specifications…
Rechargeable and Disposable Vape Pen
500mg Broad-Spectrum CBD
Strawberry Lemonade Flavor
2mL E-Liquid Capacity
50/50 PG/VG Ratio
Up To 800 Puffs
Extract Labs Blue Dream CBD Disposable Vape (Best Specific Hemp Terpenes)
This Sativa-dominant CBD disposable vape pen is terpene rich and an ideal choice for those who are looking for uplifting effects. This is the best full-spectrum vape containing cannabinoids and terpenes that have pain-relief benefits. It contains 1000mg of CBD oil and provides around 300 puffs. Furthermore, it is formulated with specific hemp terpenes and provides effects such as energy and happiness.
Specifications…
Disposable CBD Vape Pen
Up To 300 Hits
1000 mg Full Spectrum CBD Oil
1mL E-Liquid Capacity
Sweet Berry Flavor
Specific Hemp Terpenes
Organic American Hemp
Diamond CBD Pineapple Express Vape Pen (Best Full Spectrum)
It is one of the best full-spectrum CBD vape pens that contain all-natural hemp-derived cannabinoids and terpenes. Each pen contains 800 mg of active CBD and 1mL of e-liquid capacity which is enough for around 240 puffs. It is a perfect blend of all-natural cannabinoids that work together to provide a satisfying vaping experience. The vape device is available in many other flavors so that you can choose as per your taste.
Specifications…
Disposable Vape Pen
1mL Vape Tank
800mg Full-Spectrum CBD Oil
Up To 240 Puffs
Natural Hemp Blend Flavor - Train-Wreck & Pineapple Express
Pain Management, Mood Boost, & Stress Relieving Effects
Metta Hemp Company CBD Vape Pen (Best THC Free)
This is an ultra-compact CBD vape pen that is known for providing a great vaping experience without THC. Enhanced with botanical terpenes, the vape pen supports daytime wellness needs and provides flavorful, smooth hits. Furthermore, this formula does not contain any E, PG, VG, or fillers, making it an ideal choice for anyone looking for a safe alternative. Moreover, it comes with a long-lasting battery and contains 500mg of CBD oil.
Specifications…
Disposable CBD Vape Pen
No THC
1mL Vape Tank
500mg Broad-Spectrum CBD Oil
Best Daytime Wellness Support
Hemp-Derived CBD Oil
Omura CBD Series X Flower Vape Pen (Best Technology)
One of the most popular CBD vape pens that comes with some amazing features and is manufactured using the most advanced technology. It uses flameless technology and provides smooth hits along with a customizable vaping experience. This is an eco-friendly vape device featuring an auto-draw activation system. Moreover, the battery is designed to last longer compared to similar products, and using the device is pretty simple.
Specifications…
Discreet Flameless Dry Herb Vaporizer
Size: .15g per session
Concentration: Specific to CBD Flower Used
A Huge Variety of Flavor Options
FAQs About Hemp Vape
Is CBD or hemp vape safe?
CBD oil or hemp is often paired with other chemicals to make e-liquids and its regular intake may lead to addiction and its overuse may cause serious health problems.
What is a disposable hemp vape pen?
Disposable CBD pens or hemp vape pens come pre-loaded with cannabis-containing e-liquid. These are designed to have a shorter lifespan and usually provide a few hundred puffs.
What is a refillable hemp vape pen?
This type of vape device can be refilled with CBD e-juice or any other type of e-liquid. This kind of vape pen has a tank and comes with a rechargeable battery.
How does a hemp vape make you feel?
Well, hemp is known to alleviate feelings of anxiety by providing relaxation and relief. It helps you relieve stress without getting high or feeling drowsy.
Is hemp vape the same as CBD vape?
Hemp vape oil contains CBD but it is formulated in a specific way that is ideal for vaping but oils used for CBD products are formulated differently.
Is hemp vaping safer than smoke?
Vaping is generally considered safer compared to traditional tobacco cigarettes but there are a few potential side effects. Also, there may be health issues or addiction due to excessive use of hemp.
UPENDS: Best Place for All Vape Supplies
Looking for hemp vape? UPENDS can be your right platform to look for the most innovative and premium quality vape products. We have earned a good place in the vaping world by providing products that are loaded with features, functionality, and innovation.
Some of the most sought-after products include MIRROR, UpBAR GT, DIAMOND, and UPBAR NANO. These products are known for their advanced technology, user-friendly design, and trending features.
MIRROR has an elegant design with delicate feelings whereas UpBAR GT is inspired by sports cars. DIAMOND has a unique diamond-like look while UPBAR NANO is full of colors. All of these vape devices feature unique designs and give a premium feel.
As we want to manufacture and distribute more advanced products to our global customers, we want some sort of support from the most aspiring vape wholesalers and distributors. We are looking for vape agents to help us cater to the needs of our global customers.
If you're interested, feel free to contact us and we will revert quickly…