The Valyrian 3 sub-ohm tank is an upgraded version of its predecessors, aiming to provide both substantial vapor production and enhanced flavor. Its redesign focuses on improving the taste experience. The tank incorporates a convenient flip-top design, allowing for easy refills without disassembling or detaching it from the device.
The Uwell Valyrian vape 3 vaping kit merges a strong power capacity with advanced chipset technology, offering a quick and efficient sub-ohm vaping experience. With a maximum output of 200W, it operated using two 18650 vape batteries (not included) for extended vaping sessions and reduced charging time. Additionally, it enhances vapor production, providing an authentic Direct To Lung (DTL) vaping sensation. The kit includes the Valyrian 3 tank, which has a 2ml e-liquid capacity, along with two mesh Valyrian 3 coils.
Furthermore, the dual adjustable airflow feature enables you to adjust the vapor flow according to your preference, offering options for a tighter or looser inhalation. The Valyrian 3 coils utilize a mesh construction, which efficiently heats a larger amount of e-liquid at a quicker rate, resulting in a more flavorful vape. Additionally, these coils have an extended lifespan compared to traditional wound coils.
What Is Valyrian Vape
Uwell Valyrian 3 200W Starter Kit, is an impressive vaping setup that offers a wide power range of 5-200W and incorporates advanced temperature control features. This kit is designed to provide an exceptional vaping experience and utilizes dual high-amp batteries for optimal performance.
Crafted with durable zinc alloy, the Valyrian 3 Kit boasts a robust chassis that safeguards the internal chipset. With its ability to accommodate two high-amp 18650 batteries, this kit allows for a versatile power output suitable for any atomizer or tank available in the market.
When combined with the Valyrian 3 Sub-Ohm Tank, the Uwell Valyrian 3 Kit ensures outstanding flavor delivery and abundant vapor production thanks to the inclusion of the new 0.14ohm and 0.32ohm mesh coils.
Box Mod Features:
Size: 85.2 mm x 52 mm x 31.4 mm
Requires dual high-amp 18650 batteries (batteries not included)
Wattage Output Range: 5-200W
Voltage Output Range: 0.7-8.0V
Resistance Range in VW Mode: 0.1-3.0ohm
Resistance Range in TC Mode: 0.1-1.0ohm
Temperature Range: 200°-600°F / 100°- 315°C
Power Mode available
TCR Mode available
Constructed with a zinc-alloy chassis
User-friendly firing button
96" color screen for easy navigation
Two adjustment buttons for convenient settings adjustment
LED indicator lights for clear status display
Hinged bottom battery door for battery access
Threaded 510 connection for compatibility with various tanks
Type-C USB port for charging and firmware updates
Available colors: Lagoon Blue, Midnight Black, and Amaretto Brown

Valyrian Tank Features:
Tank capacity: 6mL
Diameter: 30mm
Flip Top Fill System with dual fill ports for easy refilling
Tank constructed with stainless steel for durability
Compatible with Uwell Valyrian 3 III Coil Series
32ohm UN2 Coil with a recommended wattage range of 80-85W
14ohm UN2-2 Coil with a recommended wattage range of 80-90W
Threaded coil installation for hassle-free coil replacement
Dual-slotted bottom airflow control ring for adjustable airflow
Threaded 510 connection for secure tank attachment
Available colors: Silver, Black, Gunmetal, Blue, Iridescent
Includes:
1 x Valyrian III Mod
1 x Valyrian III Tank
1 x 0.32ohm Valyrian III Coil
1 x 0.14ohm Valyrian III Coil
1 x Replacement O-Rings
1 x User Manuals
How to use
Use only Samsung, LG, or Sony VTC batteries with your box mod. Inappropriate use of the mod or any damages that might result from utilizing this box mod are not our responsibility.
Battery brands and models should always match when used in a mod. Use two Sony VTC5 18650 batteries, for instance, or two Efest Purple 35A 18650 batteries. In your mod, DON'T mix up the batteries. Use of (1) Sony VTC5 18650 Battery and (1) Efest Purple 35 18650 Battery is not recommended, for instance, since damage could result.
The batteries you use in your mod MUST be the same brand, have the same amount of charge, and should have been bought and charged together CURRENTLY. If you don't follow these instructions, your mod risk getting seriously damaged, and you risk getting hurt badly.
Use only protected batteries from well-known brands like Sony, LG, or Samsung. Failure to Use These Batteries May Cause Explosion and/or Serious Improper Fit.
Pros
Experience exceptional flavor thanks to Uwell's PRO-FOCS Flavor Testing technology
By modifying the airflow to your preference, you may personalize your vaping experience.
Enjoy a cleaner and more hygienic vaping experience with Uwell's patented self-cleaning technology
Uwell Valyrian Tank
Uwell has skillfully crafted the Uwell Valyrian Tank, a robust Sub-Ohm tank. Built with sturdy stainless steel and a diameter of 25mm, this tank boasts a generous 5.0ml e-juice capacity within its quartz glass tube. It incorporates a user-friendly top-filling system for added convenience.
The Valyrian Tank is equipped with dual-slotted bottom airflow control, allowing you to tailor the airflow style to your preference using three interchangeable pins. Additionally, it includes a 0.15ohm dual coil that delivers voluminous vapor production and delectable flavor.
Features
Dimensions: 62.3 x 25mm
20mm Base Diameter
0ml Tank Capacity
Quartz Glass Tube
Convenient Top Filling System
Dual Slotted Bottom Airflow
Interchangeable Airflow Pins
Spiral Pin for Flavor Focused Delivery
Unrestricted Pin for Cloud Focused Delivery
Wave Pin for Balance of Flavor and Cloud
Durable Stainless Steel Construction
Uwell Valyrian Coil Series
15ohm Dual Coil (95 - 120W)
Threaded Coil Installation
Widebore Drip Tip
510 Connection
Available in Black, Rainbow, Stainless Steel, Blue, Purple
Package Includes:
1 Uwell Valyrian Tank
2 0.15ohm Dual Coil
1 Replacement Glass
1 Replacement Drip Tip
1 Unrestricted Pin
1 Spiral Pin
1 Wave Pin
1 O-Ring Pack
1 User Manual
Products similar to Uwell Valyrian Vape 3 and Valyrian Tank:
Freemax Maxus Pro Sub-Ohm Tank
The FreeMax Mesh Pro Sub Ohm Tank combines stunning aesthetics with impressive technological advancements. It aims to enhance your vaping experience by delivering clean, flavorful hits and dense vapor production. With its generous 6mL e-liquid capacity and adjustable airflow options, it's an irresistible choice for vapers.
The tank's top-filling design features a convenient retractable sliding mechanism, making refills hassle-free and preventing leaks. Its durable construction, featuring stainless steel and thick Pyrex glass, ensures long-lasting performance. The visually appealing design showcases a unique swirly pattern on the resin exterior and drip tip, with each tank having its own distinct appearance. The Mesh Pro Coil System utilized by this tank increases the surface area for improved flavor and delivers satisfying clouds of vapor with every draw.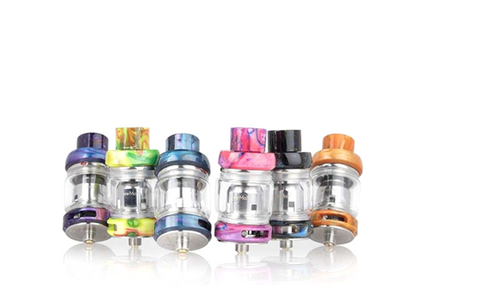 Vaporesso NRG-S Sub-Ohm Tank
Experience the Vaporesso NRG-S Sub-Ohm Tank, which offers an impressive 8mL refillable capacity and incorporates a convenient swivel top fill system. This tank utilizes the renowned GT Coil Series, ensuring the production of flavorful vapor that satisfies your cravings.
The Vaporesso NRG-S Sub-Ohm Tank offers a smooth bottom airflow system, convenient slide-n-fill design, and a variety of compatible coils, providing a satisfying vaping experience.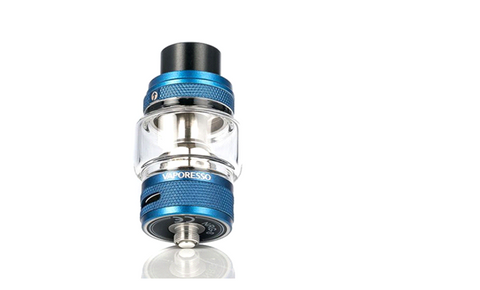 FAQs
What type of e-liquid is recommended for the Uwell Valyrian III kit?
For optimal performance, it is advised to use high VG e-liquids with a VG:PG ratio of 70:30 and above when using the included tank and coils.
Is it safe to charge my Uwell Valyrian III overnight?
It is not recommended to leave your Uwell Valyrian III charging unattended, especially considering it uses lithium batteries. It is crucial to use a suitable charger, such as the Veho Plug Adaptor. For detailed information, please refer to our battery safety infographic.
Can I clean the Uwell Valyrian III tank?
Certainly! Start by removing the tank from the device and taking out the coil. Empty any remaining e-liquid. Rinse the tank with warm water (avoid boiling water) and ensure it is completely dry before using it again. You can also use cotton to clean the connections and remove any dust.
Best Vape Wholesale Supplier-UPENDS
Step into the captivating realm of Vape UPENDS, where a fusion of innovation and style awaits, enticing you to embark on an unforgettable vaping adventure. To elevate your vaping joy to new heights, we invite you to join our welcoming community and explore an array of exclusive offerings.
At Vape UPENDS, we take immense pride in our state-of-the-art innovations, sophisticated designs, and meticulous attention to detail. To create faultless, breathtaking products that will captivate your senses, our team of talented artisans gives their all. Our goal is to leave you astounded by the extraordinary experiences we have in store, while satisfying your refined taste with each inhalation.
We are thrilled to embark on this transformative journey together, with the ultimate aim of providing you with an exceptional vaping experience. Take a moment to unwind as we showcase why Vape UPENDS is the epitome of excellence. Prepare to immerse yourself in a universe where creativity, fashion, and sheer marvel harmoniously coexist, creating an enchanting encounter that will leave you craving for more.