If you want to have a new experience in consuming nicotine and marijuana, try vaping. Vaping is a modern technique developed to enable nicotine users to consume it without burning any substance. This technique simply employs the heating of nicotine together with various flavorings and chemicals of your choice. The chemicals heat up and form aerosols that are inhaled.
 As you go through this article, you will get a chance to interact with the Lost Vape Orion Bar7500-the best disposable vaping device in the market today.
What is Lost Vape Orion Bar7500 Disposable Vape?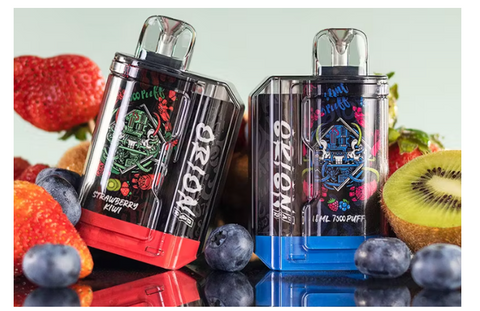 Lost Vape Orion Bar7500 will give you the best experience that you would ever imagine in your vaping life. The Lost Vape Orion Bar is a branding name that is renowned and well-connected with highly enhanced technological advancement and manufacturing. It adds more fun and pleasure to your vaping experience. It comes in more than fifteen flavors for you to choose from. It is only used once with the initial liquid; once the liquid is depleted, you will have to purchase another one.
For a long-term vaper-the one who has a lot of insight about the vaping brands and names in the current market, vaping device that comes with the name Lost has a positive influence on them in terms of quality, build, and features. Let's now dig deeper and see whether this vaping device meets its expectations.
Lost Vape Orion Bar7500 Disposable Vape Pen Review
Key Specs
18 ml Capacity
Pre-filled Liquid
5% Nicotine Content
Approximately 7500 Puffs
Weighs 70g
Measures 84mm by 48mm by 25mm
Rechargeable Battery
Type-C Charging Port
Adjustable Airflow Regulatory Ring
Draw Activated Firing Mechanism
Build Quality and Design
The first eye-catching feature that strikes your attention with surprise is its tiny size. Although it comes with all its incredible features, including being rechargeable, its small size is an indicator of how compact it is.
Its small size enables you to slip it easily into your pocket when having a walk or your favorite outdoor activities.
Its portability is greatly enhanced because of its light weight of 70g. Many people who enjoy the vaping experience usually say that they hardly notice that the vapes are in their pockets, even when they are sitting on them.
Its physical appearance is quite appealing. It is made up of a clear, transparent, plastic polycarbonate shell that gives you a great view of the juice and internal battery. This way, you can see the liquid levels and consumption rate as well. This feature truly impresses many users and creates an enticing influence toward the Lost Vape Orion Bar7500.
If you are a person with shaky hands, this vaping device will suit you well. The polycarbonate shell offers very strong resistance to physical pressure. Even if it drops down on the ground, it is not easy to break or cause any physical damage to it. The polycarbonate shell also has slightly raised edges that improve friction and grip. The grooved edges, together with its lightweight, increase its comfort while holding it.
The Lost Vape Orion Bar 7500 has a branding technique that is highly eye-catching. A bold font has been used to print the 'Orion Bar' logo on either side of the battery that is inbuilt and located within a compartment inside the e-liquid.
Battery life and charging.
The device's battery capacity is 650mAh. This battery performs brilliantly and can last up to 2 full days before requiring the next recharge. The device uses a type-C charging port, and it takes approximately 45 minutes to be fully charged. When the battery needs to be recharged, the LED indicator flashes ten times in quick succession. When charging, the flashlight is maintained and then turns off once the battery is wholly charged.
E-Liquid Capacity and E-Liquid Flavors
If flavors are the backbone of vaping, then I think the Lost Vape Orion Bar 7500 must have a very strong backbone. They come up with a wide range of flavors that are more than fifteen. The flavors have a natural taste and nice scent; you will actually love them. The flavor also affects the branding, whereby the color of the Lost Vape Orion Bar 7500 corresponds to the color of the flavor.
Here are some of the top flavors;
Sour apple ice -Aroma and taste like that of "rancher" candies accompanied with a powerful ice note.
Lush ice -This flavor comprises a combination between ice and watermelon. Watermelon usually gives a light and natural flavor, as many people would like. The ice also is moderately cooling, making it more refreshing. It doesn't miss my shopping list whenever I do shop.
Blue mint -Blue for blueberry, this is a flavor made up of blueberry and mint. The blueberry gives it a fruity taste but not sweet, while the mint gives it a cooling hit that's very refreshing when you inhale and exhale.
Other flavors include:
Orange ice
Aloe grape
Banana cake
Orange ice
Pink lemonade
Sour apple ice
Strawberry kiwi
Blueberry raspberry
Rainbow Drop
Cool mint
It is evident that the Orion Vape offers an array of flavors for every user to choose from. It has produced a unique blend of flavors that have a strong appeal and influence on its users.
I am sure you will be tempted to taste all the flavors impulsively before the year ends!
Cost of purchase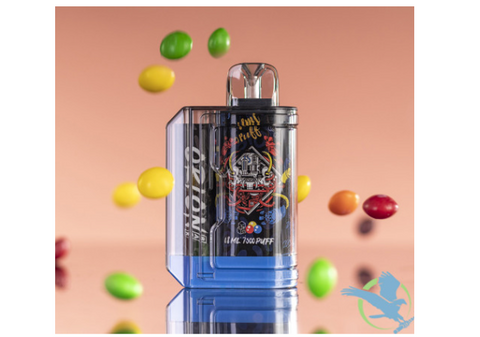 The retail price of the Orion Bar 7500 ranges from $15 to $20 per device. This cost of purchase can vary depending on your location, time of the year, and the retailer you are dealing with. Many users really appreciate the price, considering it as a fair one because of its high quality and nice performance. This is really a reasonable and pocket-friendly price.
Ease of Use
The Lost Vape Orion Bar 7500 is an auto-draw device. It has no buttons, and you just draw on the mouthpiece to activate the coil. This makes the vaping experience on the Lost Orion Vape Bar 7500 unimaginably simple. The auto-draw system works faultlessly. Every time you draw on the Lost Vape Orion Bar 7500, an LED indicator incorporated at the bottom is turned on to show you that it is in use.
The E-Liquid is pre-filled, and once you purchase it, you simply take the first puff to activate and enjoy your vaping process. So you do not have to purchase it differently and file it differently.
General performance.
As the name suggests, the Orion Bar 7500 gives about 7500 puffs. You can calculate this by counting the number of puffs you take per day multiplied by the number of days the vape can last. On average, it can last for around twelve days, that's for frequent users and for more than fifteen days for less frequent users.
The Lost Vape Orion Bar 7500 can go for two days without requiring a recharge. This can be convenient if you are on a long journey or when there is a blackout for quite some time. When the power runs low, the battery indicator responds by producing 10 quick successive flashes. When the USB-C charger is plugged in, the flash remains permanently lit, and also charging takes around 45 minutes.
Overall, its performance is 9 out of 10. All the way from the battery, its flavors, and its reasonable price and long life, I can say it is worth recommendable.
Pros and cons
Pros
It Has Excellent Flavors
The Lost Vape Orion Bar 7500 Has a Long lifespan
It has an Incredible E-Juice Capacity
It offers a Fast Charge
Has a Good Vapor Production
It is Easy to Use
It Has an Auto-Draw Responsiveness
It is Leak Free
It is Powerful and Durable
Cons
Sometimes Fingers Can Obstruct the Airflow
The Pass-Through Capability is Not Available
The PG/VG Ratio is not Listed
Frequently asked questions about the Lost Vape Orion Bar 7500
What is the ideal lifespan for the Orion Bar 7500?
Depending on your frequency of use, it can last for two to three weeks. For high-frequency users, it usually lasts for around 15 days, and for low-frequency users, it can last for up to 3 weeks. 
What is the cost of an Orion Bar Vape?
It costs around $13.99, but the price can range up to $20, depending on the retailer.
How can I know that the battery is depleted?
You simply look at the LED light. If it blinks for ten quick successive lights, it is a true indicator that the battery is depleted.
Alternative Disposable Vape Pen - UPENDS UpBar GT
The UPENDS UpBar GT is another powerful vaping device in the current market that comes with a collection of flavors to suit your taste and preferences. Some of the flavors offered include; ice mint, blueberry ice, tiger blood, banana ice, white peach, mixed berry, lemon mojito, and tobacco. These flavors are mixed in the 2ml E-Liquid to enable you to enjoy your puffs.
Its ease of use has greatly contributed to its popularity, and this is achieved because of the pre-filled state of the e-liquid and the pre-charged battery. You can start your vaping process as soon as you buy it.
Wholesale Vape Equipment Supplier: UPENDS
In the vaping market, UPENDS is a top-tier brand that is well-known for providing high-end vape equipment. The advanced vaping goods that customers require are provided by UPENDs. You can choose from the collection of perfect flavor options as you get the top products at a very reasonable cost.