1.
What is E-Liquid?
Just as the name E-Liquid sounds, it is simply the liquid that pumps flavour and converts to vapour in an E-cigar. E-Liquid, which can also be called E-juice, or Vape juice, is usually a blend of various levels of ingredient that leaves you with varieties of the taste of your choice.
1.1 Introduction
One of the best ways of achieving a very awesome vaping is knowing how to perfectly refill your E-Cigarette with E-liquid. E-cigarette, also known as Vaping devices, are electronic devices that imitate tobacco smoking. Since what brings about a good flavour and vapour in E-cigarette is the quality of E-liquid that you use with it, it is very important that you know everything about E-liquids and how to use them. In this article, we shall take you through every important thing you need to know about E-liquid and how you can fill your E-cigarette with E-liquid to achieve the best vaping.
1.2 How is E-Liquid Made?
You might have tried checking out what the ingredients of E-liquid are before and also had the feeling of mixing it yourself, we strongly recommend that you do not attempt doing so on your own! This is because, even though the ingredients appear very simple, knowing the right amount of which ingredient to put at what particular time is very important too.
The components of E-liquid are usually Propylene Glycol, Vegetable Glycerin, Water, Flavour, and Nicotine.
The Propylene Glycol (PG) is a substance that carries flavour well and E-liquids have at least 50% of PG. The Vegetable Glycerin (VG) is most times extracted from a palm tree and it helps to make a lot of heavy vapours while vaping. Most E-liquids also have at least 50% of VG.
The flavours that are added to E-liquids are vaporizable extracts from trees and are available in various mix and taste.
The addition of Nicotine in E-liquid requires that the perfect quantity of nicotine is added because nicotine happens to be an addictive substance. It is however not all E-liquid that have nicotine included in them and so you should go for your choice of E-liquid based on how best you can handle the intake of Nicotine.
These ingredients are mixed in an orderly manner and the mixture is then left to age for some days in a process that is informally known as "steeping".
1.3 Types of E-Liquid
There are varieties of E-liquid available in the market today, the most popular ones are PG E-liquid, VG E-liquid, Salt Nicotine E-liquid, and the Hemp Oil Vape Liquid. The type of E-liquid to choose depends on your style of vaping, so it is essential to know that exact one that best suits you.
1.4 Nicotine in E-Liquid
We must discuss this aspect of E-liquid components, this is because, just as we have noted earlier, nicotine is an addictive substance and even though it is not linked with most common diseases associated with cigarette smoking, it is a known stimulant that should not be taken by pregnant women and children.
One other commonly reported side effect of nicotine in E-liquids is the harshness it produces. However, in recent time, the use of nicotine salt had been introduced to replace it. Nicotine salt is extracted from the salt in the stem, unlike Nicotine which is directly extracted from tobacco leaves. Nicotine salt affords you the chance to experience a higher nicotine content with a highly reduced level of harshness.
Various amounts of nicotine are added to various E-liquids depending on the type of vape so you should go for the E-liquid that has just the right quantity of nicotine for you!
2.
The Best E-liquid Brands for you
Now that we have to take you through what an E-liquid is and what forms its major components, we shall be looking at the best E-liquid brands you can go for in the market.
The innovation of E-Cigarettes and E-liquids have got so many companies involved in the vaping business. There is a whole lot of brand in the market today and because you must go for the very quality ones to have a great vaping experience, we have listed the best ones for you in this article. Here are the best E-liquid brands:
2.1 Naked 100
The Naked 100 brand can be traced to the US and it is one of the best E-liquid you could ever lay your hands on. This company is known to only use pure, natural, and undiluted ingredients and their flavour include the fruit, candy, and tobacco blend.
This E-liquid comes either in a 10ml bottle with a nicotine strength of 3mg and 6mg or in a 50ml short-fills with a space of 10ml nicotine. The E-liquids contains a 70% VG ratio which is awesome for great clouds when sub ohm vaping.
2.2 Humblejuice Co.
This is one of the top leading brands of E-liquids. The brand is American and it is a brand made for the hardworking vapers. Its mission is based on hard work and honesty.
The E-liquids present in varieties of flavour like the dessert flavour, menthol mixes, savoury fruit mixes, and sweet candy flavour.
2.3 Nasty Juice
The Nasty Juice is a brand of multiple awards winning company in Malaysia known as the NSTY WORLDWIDE. The company has produced different awesome series of juices and they are still one of the leading brands. Their flavours include Banana, Strawberry, and Grape.
2.4 Element E-Liquid
This Company started in 2014 in the USA and it is a very Global Company. It has various brands that include: Element and Far, Tobacconist, Emulsions, Tonix, Designer Nic. Salts, Koi and Cheeba.
Their flavours are dessert, tobacco, menthol, and fruit blends. The range comes in a 10ml bottle with a nicotine strength of 0mg, 3mg and 6mg, and in a 50ml short-fills and 100ml short-fills with an 80% VG ratio that is ideal for sub-ohm vaping.
2.5 VaporFi E-liquid
VaporFi is an online shop that deals with very awesome E-liquid blends. Their product is from the USA and they have a variety of flavours that include: strawberry, watermelon, kiwi, apple pie, menthol tobacco, Maui Menthol and many more.
2.6 V2 Platinum E-liquid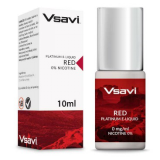 This E-liquid is also produced in the USA and the brand is one of the best E-liquid brands out there. They offer amazing flavours like Vanilla, Grape, Chocolate, Coffee, Peppermint and Cherry to name a few.
2.7 Twelve Monkeys
This is another award-winning brand of E-liquids. The brand comes in various ranges and it offers awesome flavours like Mangabeys, Tropika, Congo Cream, Kanz and lots more.
2.8 Freeman Vape Juice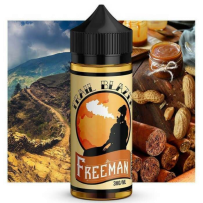 This brand was recently launched in the USA in 2017. One very unique thing about the brand that it is not expensive, and yet delivers great quality. The flavours include tobacco, menthol, fruits, milkshake, apple, caramel, coconut, and many more.
3.
How to Refill your Cigarette with E-liquid
You must know how to fill your cigarette with E-liquid; because there are different types of cigarettes, there are also different methods of refilling it. This would bring us to the discussion of the types of cigarettes that are commonly available, which are the Closed Pod System and the Open Pod System.
In the closed pod system, tanks containing the e-liquid are used attached to the e-cig. These tanks are also called cartridges at times. An Example of a closed pod system is the Upends Upcott:
In an open pod system, on the other hand, the e-cig presents with a part where the e-liquid is stored- known as the clear-omizer, and can be topped occasionally as it finishes. An example of an open pod system is the Upends Uppen:
Let us now check out how to refill each type of Cigarette.
3.1 How to Refill a Closed Pod System
Just as we noted initially, the closed Pod system has a tank that is attached to the cigar and that is cannot be refilled manually. All you have to do once you start noticing that the liquid is almost gone, either from a reduced flavour or weak vapour, is to unscrew the tank from the e-cigar, disposeof it, and then replace it with a new tank, making sure that the new tank is firmly screwed to the e-cigar.
Refilling Closed Pod System does not usually come with many technicalities, just unscrew the old tank, dispose of it, and then attach the new tank to the e-cigar!
3.2 How to Refill an Open Pod System
As we said, the open pod system comes with a clear-omizer that is manually topped each time the e-liquids finishes. Some Open Pod system cigar even comes with a clear window at the sides of the devices that allows you the chance to monitor the level of the e-liquid at every point in time.
One very important thing to note while refilling an open pod system is that you have to be careful so as not to allow the e-liquid to enter the mouthpiece. When that happens, it is known as flooding and one of the major problems you would have with that is that will lead to a really bad taste while vaping.
We would also like to recommend that you try to replace the clear-omizer (where the e-liquid is stored) after every 10 refills to enjoy the best vaping experience.
Follow the following steps while refilling your open pod system:
The first thing to do is to unscrew the mouthpiece and the battery from the clear-ominizer. After then, avoiding the center tubing, place the nozzle in the inside wall. Then start squeezing the nozzle to fill the clear-ominizer and while doing this, gauge the level through the clear window so as not to fill pass the top of the window. After you have done this, screw the mouthpiece and battery back in the clear-ominizer, and finally, take some short drags to prepare the e-cigarette for the best vapour production.
4.
Conclusion
The best thing you can do to have a great vaping experience is to ensure that you choose the most awesome e-liquid and alongside the most correct refill operation. This is because choosing the wrong e-liquid and refilling your e-cigar wrongly can leave you with the worst vaping experience ever, and that is why we have written this amazing article to guide you to the best choices!