Exxus Vape was established with the goal of creating, producing, and distributing the best goods for all vaporizing needs. Exxus Vape, a market pioneer in the vaporizer sector, provides products that enable our customers to vape wax, juice, and herbs.
The most recent additions to our collection of vapes include pioneering products in their respective categories. The Exxus GO is a hybrid that combines the convenience of a concentrate pen with the strength of a full-sized dab rig that hits like a freight train. The Exxus Mini is the tiniest portable herb vaporizer in the world.
Why Choose Exxus Vape
Quality and Performance
Vaporizers made by Exxus Vape are well known for their sturdy construction and consistent performance. The whole experience while utilizing the items has been enjoyed by some customers.
Variety of Products
The company has a wide selection of vaporizers to suit a variety of tastes and vaping techniques. Customers who want to select the product that best meets their needs find having options to be intriguing.
Affordability
Compared to its rivals, Exxus Vape has established a reputation as a company that provides high-quality goods at more affordable costs. Vapers on a tight budget have been drawn in by its affordability.
Products by Exxus Vape
Exxus Mini by Exxus Vape
With a height of 4 inches and a width of 1 inch, the Exxus Mini Dry Herb Vaporizer is among the smallest of its kind. It takes up almost no room at all and can be stuffed in your backpack, handbag, pocket, or glove box! A dynamic air route system, an anodized heating chamber, and a 30-second heat-up time are included. The vaporizer also features a digital OLED display for temperature management, battery life, and other purposes.
Features
30 seconds warm-up time
Mouthpiece air path system
The highest temperature is 410 degrees
Anodized heating chamber
Micro USB
Micare Battery Full Color Cobra
With the help of the Exxus Micare from Exxus Vape Powered by SMOK, experience sessions like no other. Exxus Vape and SMOK have established themselves as your go-to, one-stop shop for all of your vape needs by offering a wide variety of products.
The Exxus Micare is stunning in terms of appearance. With a stylish, contemporary device that comes in six unique colors—Rainbow Cobra, Black Cobra, Black White Splatter, Black Red Spatter, Black Green Splatter, and Black Rainbow Spatter—stand out from the crowd.
Features
Included lanyard
Output: 3-4.1V (adjustable) (5-25W)
Size: 56x43x14.8mm
Designed for thicker CBD e-liquid
Magnetic cartridge retention – 2 magnets in kit
Battery: 700mAh internal
Exxus Tap VV Cartridge Vaporizer
Despite its unassuming design and amazing functionality, the Exxus Tap VV Auto Draw Cartridge Vaporizer is a good-looking device. Using the USB charger that is included, the unit's lithium-ion battery may be simply recharged.
Users will be able to access several sessions on a single charge thanks to this device's battery's capacity for 280mAh of power. The Exxus Tap takes 10 seconds to attain temperature after being turned on and vaporizes essential oils.
A female attachment port with 510 thread is also present. Because threading is a reasonably widespread industrial standard, it may be easily added to many cartridges as a result.
Features
Voltage output indicator
280mAh
30 seconds warm-up time
510 thread
Produce power about 3.3V and 4.2V
5mL tank size
Exxus Twistr Cartridge Vaporizer
The Exxus Twistr from Exxus Vape offers a one-of-a-kind performance. This innovative product, which has just entered the market, is the ultimate discrete, portable vape pen that produces mouthwatering tastes and expansive clouds. The Exxus Twistr is a sure standout that will provide you with the best experience possible because it incorporates several features and simple-to-use functionality.
Features
Twist to control voltage
Voltage from 2.0V all the way up to 4.2V
Standard / "Sesh" or Pre-Heat modes
510 Charging USB Adaptor
Standard 510 connection
Integrated 350mAh battery
Exxus Mini Plus
With the help of the Exxus Mini Plus by Exxus Vape, enjoy sessions you'll never forget! This one-of-a-kind gizmo is likely to improve your experience like no other. The Exxus Mini Plus measures 4 inches tall by 1 inch broad and is ergonomically designed to fit comfortably in your hand while you're on the go.
You have the freedom to enjoy your preferred dry herb or concentrate whenever and wherever you choose thanks to this tiny device. The vaporizer is made of the finest aluminum and gunmetal and is aesthetically attractive, contemporary, and stylish.
The Exxus Mini Plus is made of incredibly durable materials and is both resilient and durable, making it ideal for anyone who is prone to accidents.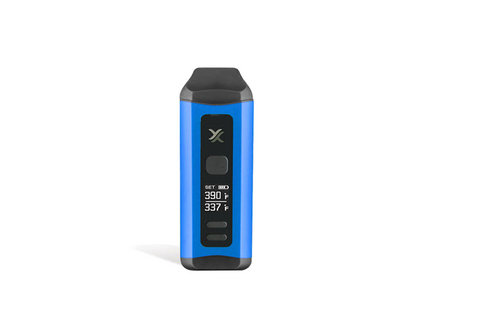 Features
4 inches tall and 1 inch wide
Micro USB
Haptic feedback
Magnetic mouthpiece
30 seconds to heat up
Exxus MiNovo
The Exxus Minovo is perfect for you if you enjoy innovation in a little package! The newest creation from the Exxus Family, this distinctive item delivers powerful scents in a compact design.
This device is not one to pass up because it comes equipped with amazing innovations including a powerful 470mAh battery, configurable variable voltage, preheat mode, protective magnetic adapters, and vivid, colorful LED light indicators.
The Exxus Minovo is the ideal companion for every vaper, so be sure to include it in your collection right away!
With the Exxus Minovo by Exxus Vape, get ready to enjoy fantastic tastes and top-notch performance! It is a unique device that offers the utmost privacy, stealth, and a wonderful sensation. It's a little beauty that you won't want to put down.
Features
Variable voltage
LED indicators
470mAh battery
Preheat functionality
Magnetic adapters
Other product suggestions:
UPENDS Mirror
The Upends Mirror vape pen is a sleek, little device that always provides an opulent vaping experience because of its lightweight and silky finish. This device raises the bar for vapor production with the help of an innovative mesh coil, producing vapor with a smoother, more consistent taste while retaining its fashionable appeal. The Mirror is a real taste powerhouse, living up to its reputation.
You may have uninterrupted vaping sessions thanks to the device's high-quality 500mAh battery, ample 10mL e-liquid capacity, and practical Type-C charging. These features provide you the flexibility to vape whenever you want without worrying about the battery's life or the e-liquid's level. The Upends Mirror will boost your vaping experience, so get ready.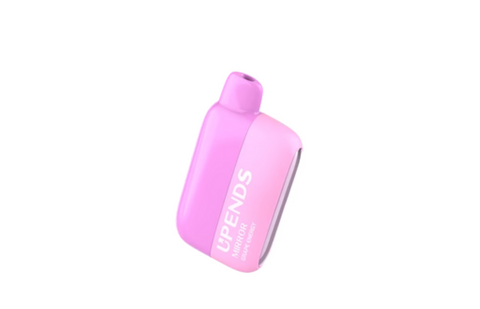 Features
10mL E-liquid Capacity
0Ω Resistance
500mAh Battery Capacity
Type-C Charging Port
Frequently Asked Questions
How does Exxus vape work?
The voltage output changes when the same button is pressed three times, acting as a variable voltage battery. The preheating procedure is initiated by pressing the button twice. The device turns off and stops operating with just one click.
How do you know when Exxus is charged?
Four power light indicators are also included in the gadget to let you know when your device needs to be recharged. One light shows that the battery is 25% charged, two lights show that it is 50% charged, three lights show that it is 75% charged, and four lights show that it is fully charged.
How many times should you press the vape pen's button?
After filling your vape pen and waiting a few minutes to ensure that the wick is fully saturated with e-liquid, you are ready to begin vaping. The gadget might need to be turned on if it is a button-activated vape pen. In order to achieve that with the majority of vape pens, fast press the activation button five times.
How long does a vape last?
An average vape pod lasts one or two days. From a few months to a year, the device might be usable. Which parts do you need to change? With a pre-filled pod system, the pod is the only part that needs to be replaced up until the point where the battery can no longer retain a charge.
Best Vape Wholesale Supplier-UPENDS
Welcome to the wonderful world of Vape UPENDS, where creativity and flair meet to offer a vaping experience unlike any other. We cordially invite you to become a part of our community, where you may take advantage of special deals that will improve your vaping experience.
Vape UPENDS takes great pleasure in its innovative designs, elegant aesthetics, and rigorous attention to detail. With each puff, our team of talented artisans carefully crafts a product that will enthrall your senses. Prepare to set off on a remarkable voyage where your senses will be pampered by cutting-edge vaping technology and your taste buds will be charmed by a variety of beautiful tastes.
Let's now reveal the fascinating world of Vape UPENDS without further ado! As we push the limits of vaping greatness, we offer a thrilling trip full of surprises. Join our community of dedicated vapers today to discover unforgettable experiences. Together, let's enjoy the moment!