Welcome to the tantalizing world of Coastal Clouds Co. Vape Juice, where exquisite flavors await to captivate your senses. As a prominent name in the vaping industry, Coastal Clouds Co. has earned its reputation for crafting premium e-liquids that elevate the vaping experience to new heights. With an impressive array of flavors to choose from, including fruity, dessert-inspired, candy, and tobacco blends, there's something to delight every palate.
At Coastal Clouds Co., flavor exploration is an art form. Each vape juice is carefully curated, using only the finest ingredients and undergoing rigorous quality control measures to ensure consistent excellence. Their commitment to providing a top-notch vaping experience is evident in every bottle they produce.
Whether you're a fruit enthusiast seeking a burst of refreshing sweetness or a dessert lover craving a creamy indulgence, Coastal Clouds Co. has a flavor to satisfy your desires. Embrace the journey of discovering their diverse and exquisite range, as you embark on a tantalizing adventure into the world of premium e-liquids. Get ready to savor the craftsmanship and passion behind each creation, as Coastal Clouds Co. invites you to explore the remarkable flavors that will undoubtedly leave you craving more.
What Is Coastal Clouds Co. vape juice?
Coastal Clouds Vape Juice presents a diverse selection of e-liquids, carefully crafted with premium ingredients to deliver an array of delightful flavors. Catering to a wide range of preferences, these e-liquids come in various sizes and nicotine levels, catering to the desires of the vaping community.
Coastal Clouds excels in crafting premium vape juice with meticulous attention to detail. They offer an extensive range of flavors, available in various nicotine strengths, including 0mg, 3mg, and 6mg.
For those who prefer salt nicotine, Coastal Clouds provides options with strengths of 35mg and 50mg in their Salt Nic collection. Rest assured, the company prioritizes using the finest ingredients and never compromises on quality.
With an unparalleled flavor selection, Coastal Clouds caters to diverse tastes, ensuring satisfaction for all vapers. If you're seeking something fresh and thrilling, don't miss out on exploring the Coastal Clouds vape juice collection! It guarantees an exhilarating vaping experience that will leave you thoroughly impressed.
Coastal Clouds Co. vape juice Flavors Review
Apple Peach Strawberry
This delightful blend combines the succulent sweetness of ripe apples, juicy peaches, and luscious strawberries. With every inhale, you'll experience the harmonious fusion of these delectable fruits, creating a tantalizing taste that is both refreshing and satisfying.
Maple Butter
Indulge in the rich and velvety flavor of maple butter. This unique concoction features the smoothness of creamy butter infused with the natural sweetness of pure maple syrup. It's a comforting and cozy vape that evokes memories of homemade breakfast delights.
Melon Berries
A symphony of flavors awaits with Melon Berries. Experience the juiciness of ripe watermelon, complemented by the succulence of mixed berries. The combination of sweet and tangy notes creates a delightful melody that dances on your taste buds.
Watermelon Cream:
Experience the taste of summer with Watermelon Cream. Juicy and refreshing watermelon is blended with luscious cream, resulting in a smooth and creamy vape. It's like indulging in a cool and creamy watermelon dessert.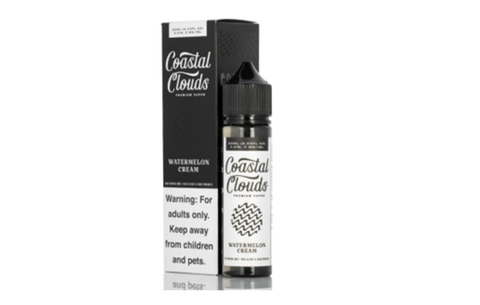 Tobacco
For classic tobacco enthusiasts, this flavor delivers the rich and robust taste of traditional tobacco. It's a timeless and comforting vape that satisfies the cravings of those seeking a genuine tobacco experience.
Pineapple Guava:
Transport yourself to a tropical paradise with Pineapple, Guava. The sweet and tangy essence of ripe pineapple is paired with the unique and exotic flavor of guava. The combination is both tropical and invigorating, offering a taste of paradise with every puff.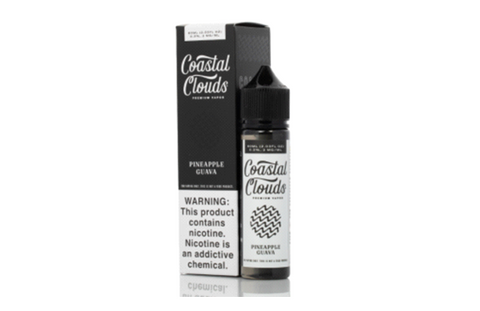 Lemon Meringue:
Zesty and tantalizing, Lemon Meringue brings together the tartness of fresh lemons and the sweetness of fluffy meringue. It's a dessert-inspired flavor that perfectly balances tangy and sweet, leaving you with a mouthwatering vaping experience.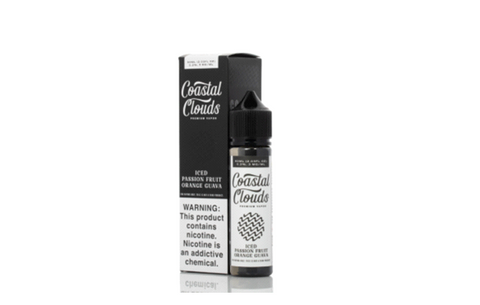 Pink Lemonade:
Quench your thirst with the delightful Pink Lemonade flavor. It captures the essence of tangy lemons blended with just the right amount of sweetness. This refreshing and invigorating vape is perfect for a sunny day or any time you crave a burst of citrusy goodness.
Features
NIC strength: 0mg, 3mg, 6mg
E-juice capacity: 30, 60ml
VG/PG: 70/30
Flavor Profile variety
Tobacco-Free / Synthetic Nicotine / Tobacco-Free-Nicotine
Why ChooseCoastal Clouds Co. Vape Juice
Salt Nicotine
In addition to producing amazing e-liquid, Coastal Clouds also offers salt nicotine e-liquids. And you can choose from any of their sweet, fruit, or tobacco flavor e-liquids in a 30ml bottle size.
You may get whatever flavor of salt nic there that you want. Apple Peach Strawberry, Menthol Salt, Citrus Peach Salt, Melon Berries Salt, Salt, Blueberry Limeade Salt, and Tobacco Salt are some flavors of Coastal Clouds Salt Nic.
Flavors
Coastal Clouds Co stands out for its exceptional variety of flavors, encompassing fruit, dessert, and menthol options that appeal to all types of users. As evident from its soaring popularity over the past year or two, Coastal Clouds has secured its place among the top 5 best-selling brands on our online vape store.
The brand's prowess in crafting both E-Liquid and Salt Nicotine flavors has solidified its position as a leader in the vaping industry. Every flavor, be it fresh strawberries, gooey marshmallows, or strawberry cream, undergoes thorough testing and vetting to ensure the utmost quality.
The Coastal Clouds Co fruit lineup features an enticing array of choices, including Blood Orange Mango, Apple Peach Strawberry, Blueberry Banana, Citrus Peach,  Blueberry Limeade, Lemon Raspberry, Melon Berries, Passion Fruit Peach Tea, Mango Berries, Orange Guava, Strawberry Pineapple Coconut, Pineapple Guava, Pink Lemonade, and Tropical Lemonade.
Product suggestions:
Upends UpBar GT
The UpBar GT draws inspiration from the sleek and luxurious designs of sports cars, presenting a vaping device that radiates sophistication and elegance. Its slim and polished body boasts captivating contours and intricate elements, resulting in a visually breathtaking appearance.
The UpBar GT pods possess a 2ml capacity, accommodating a generous amount of e-liquid. Pre-filled with 20mg of nicotine, these pods deliver a satisfying vaping session. The inclusion of a mesh coil enhances flavor delivery and generates impressive vapor clouds, ensuring a delightful vaping experience.
Users can enjoy approximately 600 puffs before needing to replace the pod. A key highlight of the UpBar GT lies in its wide array of flavors. Users can customize their vaping adventure to match their particular preferences thanks to the wide range of tempting alternatives available, making it a pleasurable and indulgent experience.
Features
2ml e-liquid capacity infused with nicotine salts
Driven by a 400mAh battery
Around 600 puffs achievable per charge
Balanced vaping experience with a 50PG/50VG e-liquid ratio
Equipped with a 1.4ohm mesh coil, elevating flavor and vapor production.
Elux Legend Mini
The Elux Legend Mini is a convenient disposable vape that guarantees an exceptional vaping journey. Ideal for on-the-go vaping, this compact edition of the Elux Legend holds 2ml of vibrant nic salt e-liquid, available in a selection of popular and unique flavors. With a nicotine strength of 20mg, it provides a satisfying throat hit and can last for around 600 puffs.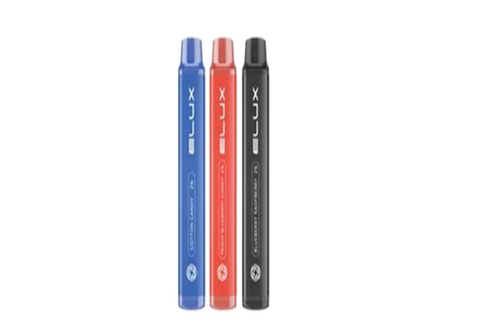 Features
600 puffs
20mg nicotine strength
incredible flavors variety
500mAh battery
Draw activated
5-ohm coil resistance
FAQs
Are their products lab-tested for safety and quality?
Coastal Clouds Co is committed to safety and quality. They conduct lab testing on their products to ensure they meet industry standards.
Can I buy Coastal Clouds Co products online?
Yes, Coastal Clouds Co products are available for purchase online through their official website and other authorized retailers.
Do they offer any other vaping accessories or devices?
While their main focus is on e-liquids, Coastal Clouds Co may also offer a selection of vaping accessories or devices through their website or affiliated retailers.
Do they offer nicotine-free e-liquids?
Yes, Coastal Clouds Co provides nicotine-free e-liquids for users who prefer to enjoy their flavors without nicotine.
Best Vape Wholesale Supplier-UPENDS
Step into the enchanting realm of Vape UPENDS, where innovation and style seamlessly intertwine, beckoning you to embark on an unforgettable vaping adventure. If you seek to elevate your vaping joy to unprecedented heights, become part of our welcoming community and discover a plethora of exclusive offerings that await.
Vape UPENDS takes immense pride in its cutting-edge innovations, sophisticated designs, and unwavering attention to detail. Our team of skilled artisans wholeheartedly dedicates itself to crafting flawless and mesmerizing products that captivate your senses, ensuring each breath is a delight for your discerning palate.
Our mission is to astonish you with incredible experiences as we embark on this transformative journey together, aiming to provide you with an extraordinary vaping escapade. Allow us to demonstrate why Vape UPENDS stands as the ultimate choice for those who seek only the finest.