If you seek a hassle-free and user-friendly vape device, Disposable Cali Plus Vape is your perfect solution! These compact and disposable devices offer the ultimate convenience for vaping on the go, allowing you to enjoy your favorite flavors without the burden of carrying a bulky vape device and additional accessories.
With Disposable Cali Plus Vape, you can relish the same high-quality vaping experience synonymous with Cali Vape, all in a compact and disposable format. These devices are particularly well-suited for newcomers to vaping or anyone who seeks an effortless way to savor their preferred flavors.
At Disposable Cali Plus Vape, we take pride in providing an extensive range of flavors, including fruity, sweet, and minty options. Each flavor is meticulously crafted using top-notch ingredients to ensure a delightful and satisfying vaping experience. Moreover, our disposable vape devices are designed with the utmost convenience in mind.
They come pre-filled with e-liquid, eliminating the need for messy refills or complicated setups. Simply use the device until the e-liquid is depleted, then dispose of it and grab a new one.
If you desire a top-notch and effortless vaping experience, look no further than Disposable Cali Plus Vape.
These devices are not only easy to use, but also offer a plethora of delicious flavors to suit your preferences, making them perfect for vaping on the go. Try one today and discover the unmatched convenience of disposable vaping!
What Is Cali Plus Disposable Vape
The Cali Plus disposable vape device is an excellent choice for smokers seeking to transition to vaping. With a wide selection of over 9 flavors, this disposable device is perfect for travelers because of its compact and portable design.
Boasting 50 mg of nicotine, it ensures a fulfilling experience for any user. Additionally, its generous 5ml vape juice capacity guarantees customers an abundant supply for their vaping needs.
The Cali Plus disposable vape eliminates the risk of misfiring as it lacks buttons and arrives prefilled and precharged, requiring no maintenance. Its delightful array of flavors, spanning from mixed fruits to frozen editions, caters to various palates. Moreover, each device holds an impressive 1500 puffs, ensuring that customers will enjoy its use for days on end.
Why Choose Cali Plus Disposable Vape
Convenience: Cali Plus disposables are designed for ultimate convenience. They come prefilled and precharged, allowing you to start vaping right away without any setup or maintenance.
On-the-Go Vaping: The compact and portable design of Cali Plus makes it perfect for on-the-go use. You can easily carry it in your pocket or bag and enjoy your favorite flavors wherever you are.
Wide Flavor Selection: Cali Plus offers a diverse range of flavors, catering to various preferences. Whether you enjoy fruity, menthol, or dessert flavors, there's something for everyone.
No Buttons, No Hassle: With no buttons or complex settings, Cali Plus disposables are user-friendly and eliminate the risk of misfiring or confusion.
Satisfying Puff Count: Each Cali Plus disposable provides a significant number of puffs, ensuring you get a satisfying vaping experience before needing a replacement.
Suitable for New Vapers: If you're new to vaping, Cali Plus disposables offer a straightforward and hassle-free way to explore vaping without any steep learning curve.
Features
1500 puffs
5ml of e-liquid
280mAh battery
30mg salt nicotine
Pros
The Cali Plus Vaping Device features a sleek and modern design for comfortable handling.

It is equipped with a powerful battery and allows customizable wattage settings to tailor your vaping experience.

An LED indicator notifies you when it's time to recharge or change the battery.

The device offers adjustable airflow control, enabling you to switch between flavors or adjust the vape hit intensity.
Cons
There might be complaints about occasional leakage of e-liquid from the device, causing mess and potential damage.

Beginners might find the device's adjustable settings and features confusing, leading to a steeper learning curve
Cali Plux Vape Flavor Reviews
Cali Plux Vape has become synonymous with exceptional vaping experiences, offering a diverse range of delightful flavors that cater to various preferences. Let's embark on a journey through their enticing selection of flavors, each one crafted to provide users with an unforgettable taste sensation.
Cherry Lemonade
Satisfyingly sweet and tangy, Cherry Lemonade combines the lusciousness of ripe cherries with the refreshing zest of lemonade. The fusion of these two beloved flavors creates a harmonious balance that tantalizes the taste buds, making it an ideal choice for those seeking a vibrant and zesty vaping experience.
Cool Mint
For vapers who prefer a more refreshing and invigorating experience, Cool Mint offers a blast of icy coolness with every puff. The icy menthol undertones complement the minty freshness, providing a soothing and palate-cleansing sensation that is perfect for any time of day.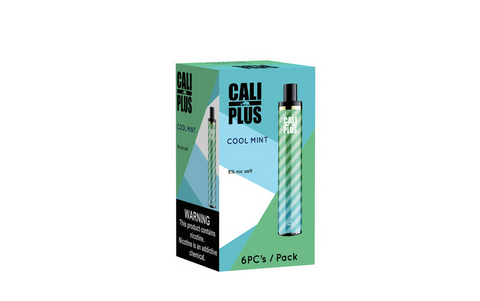 Blueberry Dream
Indulge in the essence of summer with Blueberry Dream, a flavor that captures the sweet and juicy taste of ripe blueberries. Its natural sweetness combined with a hint of tartness makes it a delightful choice for those who crave the fruity taste of summer, all year round.
Pineapple Lemonade
Combining the tropical allure of pineapples with the tangy kick of lemonade, Pineapple Lemonade creates a tropical paradise in each puff. The pineapple's exotic sweetness perfectly complements the zesty lemonade, resulting in a refreshing and well-rounded vaping experience.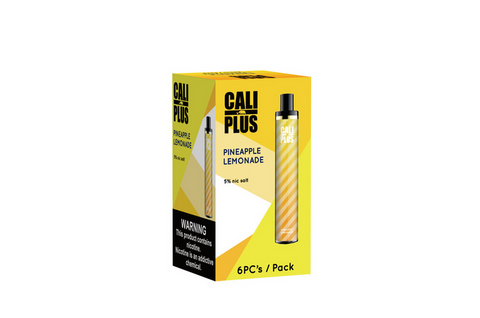 Frozen Strawberry Kiwi
Take a trip to the tropics with Frozen Strawberry Kiwi, a flavor that delivers the lusciousness of ripe strawberries and the exotic touch of kiwi, all enveloped in an icy chill. This combination provides a delectable and refreshing vaping experience that's perfect for hot summer days.
Frozen Blackberry
Unleash the power of dark and juicy blackberries with Frozen Blackberry. The rich and bold flavor of blackberries is heightened by the icy twist, creating a vaping sensation that is both sweet and refreshing, making it a must-try for fruit enthusiasts.
Sour Apple
Sour Apple is a bold and tangy flavor that packs a punch. The crisp and biting taste of green apples is accentuated with a hint of sourness, providing vapers with an exhilarating vaping experience that will awaken their senses.
Fuji Apple Grape
Drawing inspiration from the succulent Fuji apples and the juicy goodness of grapes, this flavor harmoniously blends two popular fruits into a symphony of taste. The natural sweetness of the apples complements the richness of the grapes, delivering a vaping experience that is both sweet and satisfying.
Similar product suggestion
Upbar-nano
Compact, portable, and effortlessly transportable, the UpBAR Nano presents itself as a mini box-shaped disposable vape, granting you the freedom to indulge in vaping anytime and anywhere.
Experience enhanced e-liquid utilization with FRESOR technology. The cutting-edge Next-Gen Mesh Coil incorporates a meticulous layer-by-layer flat-stacking design, significantly boosting energy efficiency and puff count.
The patented FRESOR technology guarantees the fully automated production of Nano, ensuring consistency in every piece and each puff, resulting in a robust flavor, excellent flavor replication, dense vapor, and reliable leakproof performance.
Features
0 E-liquid capacity
410 mAh battery capacity
20 mg/ml nicotine salt
0 Ω Resistance
FAQs
What is the Puff Count of the Cali Plus?
The Cali Plus disposables offer approximately 1500 puffs or hits. However, the actual number of puffs you receive depends on your vaping and inhaling technique. Stronger inhales consume more vape juice, leading to a quicker reduction in the puff count, while gentler inhales can extend the device's lifespan and number of puffs.
What is the Cost of a Cali Plus?
As of the present moment, the Cali Plus Price stands at $80.99 for a pack containing six devices. Nevertheless, it's important to note that prices are subject to change over time.
Are there CBD-infused Cali Pods available?
Yes, Cali Pods do contain CBD. Each disposable unit contains 2ml of e-liquid infused with a total of 120mg of CBD, providing a convenient and straightforward method to experience the advantages of CBD.
Best Vape Wholesale Supplier-UPENDS
Welcome to the exciting world of Vape UPENDS, where style and creativity converge to entice you on a singular vaping journey. We kindly invite you to join our group, where special offers are prepared to elevate your vaping.
At Vape UPENDS, we take great pride in our cutting-edge creations, sophisticated aesthetics, and rigorous attention to detail. With each breath, the flawless and exquisite products that our team of gifted artisans makes are intended to arouse your senses.
We work hard to tickle your taste senses and create a fantastic experience that will leave you speechless at the incredible adventures we have in store for you.
So let's dive right in and discover the interesting world of Vape UPENDS! We promise that you won't want to miss the exhilarating journey. Prepare to be astounded by our incredible mission and innovative products. Welcome to the family!