In the world of vaping, finding a device that seamlessly combines beauty and performance can be a challenge. However, the BIFFBAR LUX 5500 Disposable Pod Device has arrived to revolutionize your vaping experience. With its sleek design, exceptional flavor delivery, and convenient portability, this device is set to become your new favorite companion for on-the-go vaping.
Designed with your convenience in mind, the BIFFBAR LUX 5500 is a compact and lightweight device that effortlessly fits into your pocket or purse. Whether you're heading to work, meeting up with friends, or embarking on an adventure, this portable device ensures that you can enjoy your favorite vapor wherever you go. No more lugging around bulky vape kits or worrying about spills and leaks. The BIFFBAR LUX 5500 is ready to deliver a satisfying vaping experience anytime, anywhere.
What Is BIFFBAR LUX 5500 Disposable Pod
The BIFFBAR LUX 5500 Disposable Pod is an innovative vaping device designed to provide an exceptional vaping experience. This state-of-the-art pod system incorporates advanced features and cutting-edge technology to deliver flavorful and satisfying vapor. With its sleek design and powerful performance, the BIFFBAR LUX 5500 is a game-changer in the world of disposable pods.
Equipped with a robust 650mAh rechargeable battery, the BIFFBAR LUX 5500 delivers up to 5500 puffs of flavorful and smooth vapor. This extended battery life ensures a longer-lasting and more satisfying vaping session without the need for frequent recharging. Immerse yourself in a world of delightful flavors and enjoy uninterrupted vaping pleasure.
Why Choose  BIFFBAR Disposable Vape
One of the standout features of the BIFFBAR LUX 5500 is its powerful 650mAh rechargeable battery. This high-capacity battery ensures a longer-lasting vaping experience, allowing you to enjoy up to 5500 puffs of smooth and flavorful vapor.
The mesh coil technology provides better heating and distribution of e-liquid, resulting in a more intense and satisfying flavor profile. Each puff delivers a rich and flavorful vapor, allowing you to fully indulge in your favorite e-liquid.
Using the BIFFBAR LUX 5500 is incredibly simple and convenient. It features draw activation, meaning there are no buttons or complicated settings to navigate. Simply inhale, and the device will automatically activate, delivering a smooth and effortless vaping experience. This user-friendly design makes the BIFFBAR LUX 5500 suitable for both beginners and experienced users alike.
Features
650mAh rechargeable built-in battery
Type-C Charger
2%Nic Salt
Draw Activation
Unique design
Mesh Coil
Compact, Slimline, and Easy to Pocket
Pros
The BIFFBAR Disposable vape boasts a sleek and compact design that is both visually appealing and convenient for on-the-go vaping.
With its high-quality construction, the BIFFBAR LUX 5500 ensures a pure and authentic flavor experience, surpassing other disposable electronic cigarettes in taste performance.
This device delivers an impressive number of puffs, allowing you to enjoy your favorite vapor for an extended period. It offers a long-lasting taste experience that keeps you satisfied throughout the day.
The compact size of the BIFFBAR LUX 5500 makes it highly portable, fitting perfectly in your pocket or purse. It eliminates the need to carry around bulky vape kits and allows you to vape wherever and whenever you desire.
Cons
As a disposable device, the BIFFBAR LUX 5500 cannot be recharged or refilled. Once the e-liquid is depleted, you will need to dispose of the device and purchase a new one.
Unlike refillable devices, disposable pod devices like the BIFFBAR LUX 5500 offer limited customization options. You cannot change the e-liquid flavor or adjust the settings to your preference.
BIFFBAR LUX 5500 Disposable Pod Flavors Review
Dragon Paradise
Immerse yourself in the exotic blend of succulent kiwis, tangy passionfruit, and luscious guava. This flavor combination creates a tropical paradise for your taste buds, with each inhales delivering a burst of super sweetness that will leave you craving more. The vibrant flavors of kiwis, passionfruit, and guava harmonize perfectly, offering a refreshing and compelling vaping experience.
Frozen Chocolate
Indulge in the ultimate dessert delight with a twist of icy coolness. This flavor takes your favorite chocolate treat to the next level by adding a chilling sensation that will awaken your senses. The rich and creamy chocolate notes are complemented by a refreshing icy undertone, creating a vaping experience that is both decadent and invigorating.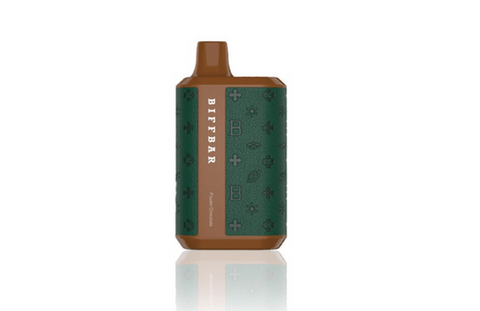 Fuji Grape
Satisfy your cravings with the delectable fusion of sweet and sugary grapes accentuated by tangy apples. This flavor combination brings together the natural sweetness of grapes with the tanginess of apples, resulting in a harmonious blend that tantalizes your taste buds. Each puff delivers a delightful balance of fruity flavors that is sure to please grape and apple enthusiasts alike.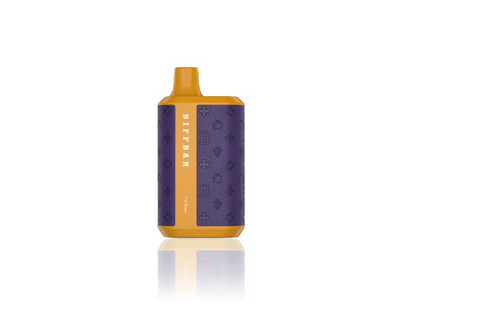 Love Story
Experience the enchanting blend of tangy blue raspberries and zesty lemonade. This flavor offers a captivating love story between the bold and tangy notes of blue raspberries and the refreshing twist of lemonade. The tartness of the raspberries is perfectly balanced by the citrus sweetness of the lemonade, creating a flavor profile that is both exhilarating and satisfying.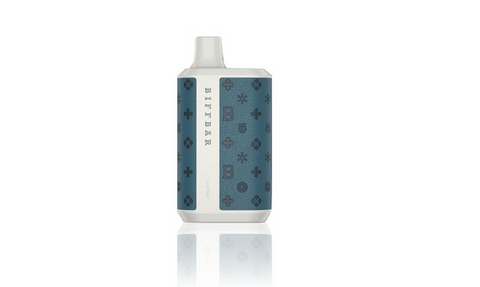 Rainbow
Delight in the sugary yet smooth taste of rainbow cotton candy. This flavor captures the whimsical essence of a carnival treat, with its sweet and fluffy cotton candy goodness. Each inhale envelops your palate with a symphony of sugary flavors, reminiscent of childhood memories and joyful moments.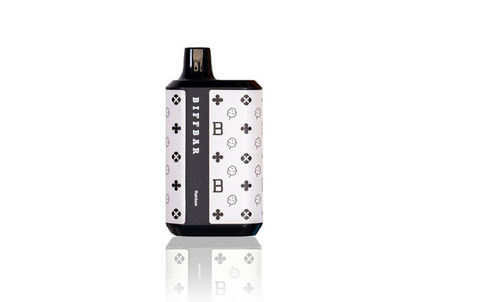 Space Cloud
Embark on a cosmic journey with this delightful blend of ripe strawberries and juicy mangos. The sweetness of the strawberries intertwines with the tropical allure of mangos, creating a celestial flavor experience. The fusion of these fruits provides a harmonious balance of sweetness and juiciness that will transport you to a far-off galaxy of flavor.
Sparkling Orange Energy Drink
Energize your senses with the invigorating fusion of spicy yet sweet citrus orange flavor. This vape flavor captures the essence of a sparkling energy drink, with its lively and refreshing orange taste. Each inhales delivers a burst of citrus zest, invigorating your taste buds and leaving you feeling revitalized.
Sparkling Wild Berries
Immerse yourself in the tantalizing medley of deliciously ripe berries. This flavor concoction combines the sweetness of succulent strawberries, the tartness of tangy raspberries, and the juiciness of plump blueberries. The result is a refreshing and vibrant flavor profile that captures the essence of freshly picked wild berries, delivering a delightful burst of fruity goodness.
Straw-Colada Ice
Transport yourself to a tropical paradise with the refreshing blend of fresh strawberries and creamy pina colada, enhanced by an icy twist. This flavor takes the sweetness of ripe strawberries and combines it with the smoothness of pina colada, creating a vaping experience that is both creamy and fruity. Adding an icy touch adds a refreshing chill that perfectly complements the tropical flavor combination.
Summer Peach Ice
Beat the summer heat with the revitalizing blend of juicy ripe peaches and a refreshing icy finish. This flavor captures the essence of biting into a succulent peach on a hot summer day. The sweetness of the peaches is enhanced by the cooling sensation of ice, creating a perfectly balanced and refreshing flavor profile that will transport you to a breezy summer afternoon.
FAQs About BIFFBAR disposable vape
Is The Biffbar Disposable Vape Device Suitable For Beginners?
Yes, the disposable vape device is a great option for beginners as it requires no additional setup or maintenance. It provides a user-friendly vaping experience without the need for complex settings or knowledge of vaping equipment.
How Does The Biffbar Disposable Vape Device Work?
The disposable vape device is pre-filled with e-liquid and comes with a built-in battery. It is draw-activated, which means that you simply inhale from the device to activate the heating element and produce vapor.
Best Vape Wholesale Supplier-UPENDS
Welcome to the magical world of Vape UPENDS, where innovation and flair converge to produce a unique vaping experience. As we reveal our cutting-edge technology, svelte designs, and relentless devotion to perfection, get ready to be fascinated.
You'll have access to an array of special offers as a valued member of our thriving community, elevating your vaping experience to new heights. Our group of talented craftspeople devotes their knowledge to creating faultless, beautiful equipment. With the delights we have in store, each puff is created to surround you in an air of refinement and magic.
Our ultimate objective is to give you a vaping experience that is amazing and far beyond your expectations. We are looking forward to starting this memorable journey with you. Therefore, unwind as we demonstrate why Vape UPENDS is the top pick for discerning customers who demand nothing less than the best.