In the ever-evolving world of vaping, the SWFT vape has gained significant attention for its promising performance and diverse flavor options. In this comprehensive review, we will delve into the performance capabilities of the SWFT MOD, examining its ability to deliver smooth hits and flavorful clouds with minimal throat irritation.
Additionally, we will explore the range of flavors available, assessing their accuracy and overall appeal. Whether you're a seasoned vaper or a curious beginner, join us as we dissect the SWFT MOD disposable vape, providing an in-depth analysis of its performance and flavor offerings.
What Is SWFT Mod Disposable Vape
The SWFT Mod 5000 Puffs Rechargeable Disposable Vape is a device created by The Finest E-Liquid. It is designed to be used and then discarded, as it comes pre-filled with salt nic e-liquid and is packaged as a disposable unit. This means that users can enjoy a flavorful vaping experience without any maintenance, simply disposing of the device once it is empty.
The SWFT MOD Disposable features a powerful rechargeable battery, allowing users to continue using it by recharging when the battery runs out. Additionally, it employs a pre-filled e-liquid design, offering a generous capacity of 15ml per device, ensuring a satisfying and delicious vaping experience. If you are looking for a disposable vape device that provides excellent flavor and a great vaping experience, the SWFT Mod 5000 Puffs Rechargeable Disposable Vape would be a suitable choice.
Why Choose The SWFT Vape
Design And Appearance
The SWFT MOD, like other vaping devices, is highly praised for its attractive appearance and comfortable feel. It boasts a stylish and contemporary design that is sure to grab attention. It's a vape that you'll take pride in taking out of your pocket and showing off to your friends.
The SWFT MOD is constructed with a sturdy body that is resistant to slipping, ensuring a secure grip in your hands. A range of colors complements its sleek and modern aesthetic to match your personal style.
This disposable vape device has a compact size and ergonomic shape, providing a comfortable experience when held. If you're searching for a disposable vape that resembles a premium mod in both appearances and feels, the SWFT MOD is definitely worth considering.
Battery Life
Battery life is a crucial aspect to take into account when evaluating disposable vapes. It would be disappointing to have the battery drain before you even finish enjoying the e-liquid.
The SWFT MOD addresses this concern by featuring a 500mAh internal battery that offers a long-lasting vaping experience. Additionally, it is equipped with a convenient USB charging port, allowing you to easily recharge the device and keep it powered up for uninterrupted vaping sessions. With this rechargeable disposable vape, you can enjoy your vaping without the worry of running out of battery power.
Efficiency
When it comes to performance, the SWFT MOD exceeds expectations. It provides a seamless and enjoyable vaping experience, delivering smooth and flavorful hits with minimal throat irritation. Surprisingly, the SWFT MOD can offer approximately 5000 puffs, ensuring long-lasting usage.
With its mesh coil design, this device enhances the pleasure of vaping while containing 5% nicotine by weight. The vapor production is impressive, generating satisfying clouds, and the flavors are accurately reproduced, providing a delightful taste experience.
What sets the SWFT MOD apart is its low maintenance requirement. Once the device is depleted, simply dispose of it, ensuring cleanliness and convenience. Overall, it is an excellent choice for anyone seeking a disposable vape that combines attractive design with outstanding performance.
Features
0 mL e-liquid juice
5% nicotine salt
5000 puffs
Crafted using nicotine derived from sources other than tobacco
Pre-charged & Pre-filled
Micro USB (Rechargeable)
Mesh Coil
Draw-activated mechanism
SWFT Mod Disposable Vape Flavors Review
Frozen Banana
Experience the chilling sensation of a frozen treat with the delightful flavor of ripe bananas. This flavor combination offers a cool and creamy taste that will satisfy your cravings for a refreshing vape.
Lush Ice
Prepare yourself for a burst of fruity goodness with Lush Ice. This flavor combines juicy watermelon with a hint of menthol, creating a refreshing and exhilarating vaping experience. It's the perfect balance between sweet and icy.
Berry Blast
Dive into a blast of berry goodness with this flavor. Bursting with the flavors of mixed berries like strawberries, blueberries, and raspberries, Berry Blast delivers a fruity and tangy vape that will leave your taste buds tingling.
Blue Razz
Prepare for a tangy and electrifying experience with Blue Razz. This flavor combines the sweet and tart taste of blueberries with a hint of raspberry, resulting in a vibrant and mouthwatering vape that will keep you coming back for more.
Cotton Candy
Indulge in the nostalgic delight of a carnival classic. Cotton Candy brings the sugary and fluffy taste of spun sugar to your vaping experience. Immerse yourself in the sweet and airy clouds of this delightful flavor.
Cool Mint
Freshen up your vaping journey with the invigorating Cool Mint flavor. This icy blend delivers a refreshing and crisp minty taste that will awaken your senses and leave you feeling rejuvenated.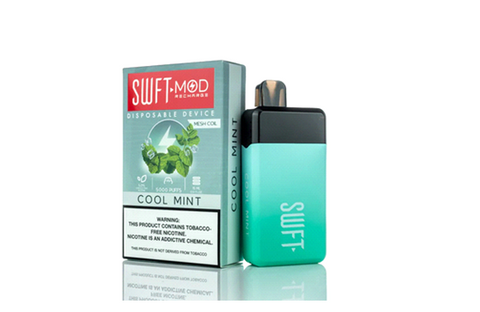 Jolly Green
Experience a burst of tropical flavors with Jolly Green. This flavor combines the juiciness of green apples with a twist of tangy kiwi, resulting in a lively and vibrant vape that will transport you to a tropical paradise.
Pink Lemonade
Quench your thirst with the zesty and tangy flavor of Pink Lemonade. This flavor captures the essence of freshly squeezed lemons combined with a hint of sweetness. It's a perfect balance between citrus and refreshing.
Kiwi Berry Ice
Experience a delightful blend of tangy kiwi and juicy berries, accompanied by a refreshing icy twist. This flavor combination delivers a fruity and invigorating vape that will tantalize your taste buds.
Pineapple Punch
Immerse yourself in the tropical paradise of Pineapple Punch. Indulge in the sweet and tangy essence of ripe pineapples, offering a burst of exotic flavors that will transport you to a sunny beach getaway.
Tobacco
For those who prefer the classic taste, the Tobacco flavor provides a familiar and rich experience reminiscent of traditional tobacco. Enjoy the smooth and robust notes that are reminiscent of a classic vape.
Strawberry Lush Ice
Treat yourself to the sweet and succulent flavor of ripe strawberries, blended with a cool menthol twist. The Strawberry Lush Ice flavor offers a refreshing and satisfying vaping experience that perfectly balances fruity sweetness and icy freshness.
FAQs AboutSWFT Vape
Is SWFT MOD made with tobacco-free nicotine?
Yes, SWFT MOD disposable vapes are crafted using tobacco-free nicotine. The nicotine used in these devices is derived from sources other than tobacco, providing an alternative option for nicotine enjoyment.
How long does an SWFT MOD disposable vape last?
The lifespan of an SWFT MOD disposable vape can vary depending on usage. However, on average, these devices can provide approximately 5000 puffs before they are depleted and need to be replaced.
Are SWFT MOD disposable vapes suitable for beginners?
Yes, SWFT MOD disposable vapes are often considered beginner-friendly due to their ease of use and no-maintenance design. They are pre-filled and require no assembly, charging, or refilling, making them a convenient option for beginners who want to try vaping without the complexity of more advanced devices.
Best Vape Wholesale Supplier-UPENDS
Discover the enchanting world of Vape UPENDS, where innovation and style come together seamlessly, inviting you to embark on an unforgettable vaping experience. We warmly welcome you to join our community, where a wide range of exclusive offers awaits to enhance your vaping journey with pure delight.
We at Vape UPENDS take great pride in our cutting-edge innovations, sophisticated designs, and thorough attention to every little thing. Our team of skilled artisans wholeheartedly dedicates their passion to creating flawless and breathtaking products that will captivate your senses. Our aim is to awaken your refined taste buds with each inhale while sparking a sense of enchantment that will leave you amazed by the extraordinary moments we have prepared for you.
Our ultimate goal is to provide you with an exceptional vaping journey, and we are thrilled to embark on this life-changing endeavor together. Relax for a moment and allow us to show you why Vape UPENDS is the best option for discerning clients that demand nothing less than the best. Get ready to immerse yourself in a world where creativity, fashion, and sheer wonder blend harmoniously, delivering an experience that will mesmerize you and leave you longing for more.