Introducing Blakk Smoke On The Go™ Hookah Pens. Finally, you can take the quality Blakk Smoke experience with you to any location, including the club, the automobile, and the crib. As always, our On The GoTM Hookah Pens are 100% portable, discrete, single-use, and disposable and contain ZERO nicotine or tobacco.
The Blakk Smoke On The GoTM Hookah Pen is totally breath activated and automatically switches on/off during and after pulls, unlike other pens that require refilling and charging. With its bright LED lighting and pre-filled 2022 puffs of one of our ten delectable Blakk Smoke flavors, On The GoTM is the ultimate tobacco-free personal hookah experience.
Blakk Smoke's dedication to flavor perfection is evident in every blend, promising an extraordinary vaping experience with each inhale. Whether you seek the boldness of tropical fruits, the nostalgia of bubble gum, or the refreshing twist of mint-infused delights, Blakk Smoke Vape offers an array of taste sensations that will leave you utterly satisfied.
Embrace the art of flavor with Blakk Smoke and elevate your vaping journey to new heights. Discover the enchanting world of Blakk Smoke Vape and unlock a world of delectable possibilities with every puff.
What Is Blakk Smoke Vape
Blakk Smoke Vape is a brand that offers a range of vaping products and e-liquids. They are known for their innovative and high-quality vape pens and disposable hookah pens. Blakk Smoke Vape products are designed to provide an enjoyable and convenient vaping experience for users.
Their vape pens are available in various flavors, catering to different taste preferences, and are often free from nicotine and tobacco, making them a popular choice for those seeking tobacco-free alternatives. Blakk Smoke Vape is committed to crafting flavors that deliver robust taste and satisfying vapor production.
The brand takes pride in using advanced technology and high-quality materials to ensure the best vaping experience for its customers. Their products are often designed to be portable, disposable, and user-friendly, making them suitable for on-the-go vaping.
Blakk Smoke Vape aims to provide vapers with a delightful and enjoyable vaping journey, exploring a diverse range of flavors that capture the essence of fruits, mint, and more. With a focus on innovation and quality, Blakk Smoke Vape continues to be a preferred choice for those looking to indulge in a flavorful and satisfying vaping experience.
Why Choose Blakk Smoke Vape
There are several compelling reasons to choose Blakk Smoke Vape for your vaping needs:
Diverse Flavor Selection: Blakk Smoke Vape aims to cater to a wide range of taste preferences by offering an array of flavors, from tropical fruits to minty blends and nostalgic favorites like bubble gum. Their diverse flavor selection ensures there is something for every vaper to enjoy.
Tobacco-Free and Nicotine-Free Options: Blakk Smoke Vape is committed to providing tobacco-free and nicotine-free alternatives. For those seeking a tobacco-free vaping experience, their products offer a satisfying and flavorful option.
Innovative Technology: Blakk Smoke Vape utilizes advanced technology to create its vaping products. From breath-activated pens to Next-Gen Mesh Coils, their focus on innovation ensures a seamless and enjoyable vaping experience.
Portable and Disposable: Blakk Smoke Vape offers portable and disposable vape pens, making them perfect for on-the-go vaping. The convenience of disposable pens means there is no need for refilling or recharging, allowing for a hassle-free vaping experience.
Meticulous Craftsmanship: Blakk Smoke Vape takes pride in the meticulous craftsmanship of their products. Each flavor is carefully crafted to deliver a robust and enjoyable taste, while their pens are designed with attention to detail for an aesthetically pleasing and functional device.
Reliable Performance: With its focus on quality materials and technology, Blakk Smoke Vape ensures reliable performance in each puff. Their pens deliver consistent vapor production and flavor replication, providing a satisfying vaping session every time.
Commitment to Customer Satisfaction: Blakk Smoke Vape aims to provide exceptional customer satisfaction. Their dedication to meeting the needs of their customers and delivering a top-notch vaping experience is reflected in their products and customer service.
Features
2022 puffs
100% Nicotine-Free
Tobacco-Free
Draw Activated
No Batteries
No Recharging
LED Light indicator
Discreet, Personal, & Portable
Blakk Smoke On The Go™ Flavors Reviews
Tropical Fruit
Immerse yourself in the exotic allure of the tropics, where a delightful medley of succulent fruits awaits. Experience the burst of flavors as ripe mangoes, sweet pineapples, and tangy passion fruit come together to transport you to sun-kissed paradises.
Blueberry Mint
Refreshing and invigorating, this flavor is a delightful symphony of sweet blueberries and cooling mint. The harmonious blend of fruity sweetness and minty freshness creates an irresistible combination that will awaken your senses with each inhale.
Bubble Gum
Relive the carefree days of childhood with this playful and nostalgic flavor. Experience the familiar taste of classic bubble gum, complete with its delightful sweetness and chewy essence, as it takes you back to moments of pure joy.
Strawberry Lemonade
Quench your thirst with the zesty fusion of ripe strawberries and tangy lemonade. The delightful balance of sweet strawberries and citrusy lemon creates a refreshing and rejuvenating vaping experience perfect for a sunny day.
Watermelon Mint
Delight in the juicy goodness of fresh watermelon enhanced by a subtle hint of cool mint. This invigorating combination offers a revitalizing and refreshing vaping session that is perfect for a pick-me-up throughout the day.
Peach Mango
Experience a tropical escape with the luscious pairing of juicy peaches and succulent mangoes. The tantalizing sweetness of peaches complements the tropical essence of mangoes, creating a flavor profile that will transport you to a blissful paradise.
Plum
Indulge in the irresistible allure of ripe plums, where every puff is a burst of fruity goodness that captivates the senses. The rich and juicy flavor of plums is a delightful treat that will leave you longing for more.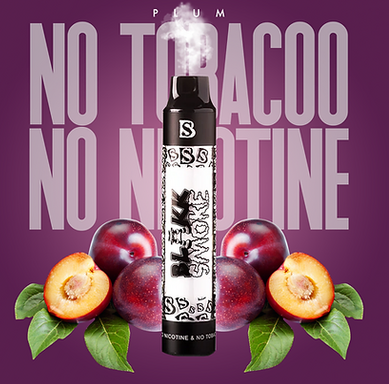 Guava
Embark on a taste journey to a tropical wonderland with the delectable flavor of ripe guava. The unique sweetness of guava combined with its exotic charm creates a vaping experience like no other.
Products you might want to try
Upbar-nano
The UpBAR Nano, which appears as a tiny box-shaped disposable vape and is easily transportable, gives you the flexibility to engage in vaping whenever and wherever you like.
Utilize e-liquid more effectively with FRESOR technology. With a thorough layer-by-layer flat stacking design, the cutting-edge Next-Gen Mesh Coil greatly increases energy efficiency and puff count.
The fully automated production of Nano is guaranteed by the proprietary FRESOR technology, which also ensures consistency in every puff and piece. This produces a product with a strong flavor, superb flavor replication, thick vapor, and dependable leakproof performance.
Features
0 E-liquid capacity
410 mAh battery capacity
20 mg/ml nicotine salt
0 Ω Resistance
FAQs
What are the ingredients in Black Smoke Vape?
Blakk Smoke's Black Smoke Vape is crafted using 100% fruit-based products, ensuring that neither nicotine nor tobacco is present in their hookah offerings.
Is Black Smoke Vape nicotine-free?
Yes, Black Smoke Vape by Blakk Smoke is completely free from nicotine. Their innovative hookah experience is achieved using fruit-based products instead of traditional tobacco or nicotine-based ingredients.
Who is the owner of Black Smoke Vape?
Blakk Smoke, founded by Blakk Tatted, is the owner of Black Smoke Vape, a unique line of hookah products made entirely from 100% fruit-based components.
Is Black Smoke Vape juice safe to use?
Blakk Smoke's Black Smoke Vape is a tobacco- and nicotine-free product that is created entirely from fruit-based ingredients. While it is considered a safer alternative to traditional vaping, it is still essential to use it responsibly and follow the manufacturer's instructions for a safe vaping experience.
Best Vape Wholesale Supplier-UPENDS
Step into the captivating realm of Vape UPENDS, where innovation meets artistry, inviting you on an unparalleled vaping odyssey. We extend a warm invitation to you, offering exclusive delights to enhance your vaping experience.
At Vape UPENDS, we take immense pride in our cutting-edge designs, refined aesthetics, and unwavering attention to detail. Each breath you take will be a sensory delight as our skilled artisans craft flawless and exquisite products to tantalize your senses.
We are dedicated to tickling your taste buds and delivering an extraordinary experience that will leave you in awe of the incredible adventures we have in store for you.
So, let's embark on this thrilling journey and unveil the fascinating world of Vape UPENDS! Be prepared to be astonished by our remarkable mission and groundbreaking products. You are now part of our family, and we can't wait to share this exhilarating experience with you. Welcome aboard!