With the increasing popularity of vaping, many companies are introducing a huge variety of vape products. However, it makes it difficult to understand what's best for you. To help you with this, we are discussing some best vape brands in this article. Let's get started…
What is Vaping?
Vaping has become extremely popular among teens and is one of the most commonly used ways to inhale nicotine in several countries. Vaping is the practice of inhaling and exhaling vapor that may or may not contain nicotine and other flavorings in the form of e-liquid.
A vape device is also called an e-cigarette or electronic cigarette that stimulates tobacco smoking.   Unlike smoke in traditional tobacco cigarettes, the user inhales vapor that gives some sort of flavor. Using an e-cigarette is often called 'Vaping'.
What are Vaping Devices?
Vaping devices are battery-operated devices used to inhale an aerosol. It may contain nicotine, flavorings, and other chemicals. Some vape devices may look like traditional tobacco cigarettes, pipes, pens, cigars, or even USB memory sticks. Today, they are being designed to be compact, stylish, and portable.
Other devices may look different as they come with refillable tanks and are quite bigger compared to traditional cigarettes. Most of these devices operate similarly and are made of components like a cartridge or tank, a heating element (atomizer), a power source (a battery), and a mouthpiece to inhale.
The Evolution of Vaping Products
First, vaping began with the introduction of disposable e-cigarettes. It means all you have to do is take the product out of its package, start inhaling, and when finished just dispose of it. Disposables are one of the most preferred e-cigarettes as these devices are compact, lightweight, and portable.
Second, e-cigarettes with pre-filled or refillable cartridges came into existence and took the vaping world by storm. The pre-filled ones are perfect options for those who want a no-mess vape product. On the other hand, refillable means you can fill your device with your favorite e-liquid.
Thirdly, refillable tanks and mods became popular as they come in stylish designs and are packed with an array of features. Tanks or mods allow for more customization so that you can have a satisfying vaping experience just the way you prefer.
Fourth, pre-filled or refillable pod mods were introduced in the vaping world and became popular in no time. Pod mods are the most advanced vaping devices and are mostly preferred by experienced vape users. They are available in different designs, capacities, features, and functionalities.
5 Best Vape Brands to Try Out in 2023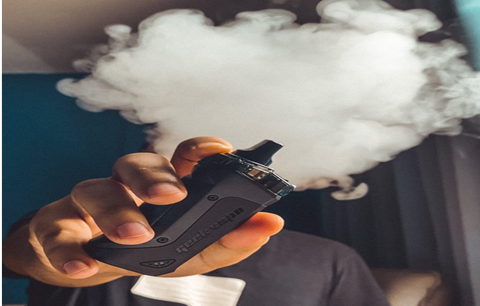 There are a lot of vape brands out there but not all of them are worth your money. With the increase in popularity of vaping, many manufacturers are coming up with innovative products like vape mods, vape tanks, pod vapes, - you just name it. However, this may also make it challenging to find the best vape brand.
To make things a bit easier for you, we've listed the 10 best vape brands that are known for quality, durability, and product performance. Check them out…
Freemax
Founded in 2013, Freemax gained popularity in 2016 when it released its Starre Pure sub-ohm tank. Later, they released one of their best products, Fireluke Mesh Tank. It is the world's first mesh coil sub-ohm tank. It is also one of the first companies to bring innovative mesh coils to the vaping world, including double, triple, and quadruple.
Though the company has many products under its hood, they are best known for its 'Maxus' series and its 'Fireluke' line of sub-ohm tanks. It is also known for FM COILTECH, one of the best mesh coil technologies. Freemax's products are sold in over 100 countries. The company has more than 20 million users of their products across the globe.
The product lineup by Freemax includes vape mods, pod vapes, pod mods, sub-ohm tanks, and accessories. The company is known for providing premium-quality products that are designed with harmless surface treatments.
Geekvape
Founded in 2015, Geekvape is one of the most popular brands headquartered in Shenzhen, China. The company was noticed by vape users when it released the Tsunami RDA and since they've grown to become a leading brand. 'Aegis' line of pod mods, pod vapes, and mods is the company's flagship series. The series is known for its drop resistance, durability, and quality.
One of the best-selling products from Geekvape is 'Aegis Legend', a dual-battery vape mod. It was introduced in 2017 and till now remained one of the most popular products. Since then the company has released an array of Aegis mods. All of the Aegis products are IP rated for dust and water resistance and also come with several safety features.
Furthermore, Geekvape is also the name behind the popular 'Zeus' line of tanks. These tanks were awarded as 'Best Tank' by different publications and also received positive feedback from vape users. The company offers pod mods, pod vapes, vape mods, sub-ohm tanks, and rebuildable tanks.
HorizonTech
HorizonTech was founded to provide the most innovative and well-researched vaping products. The company is known for products like Falcon King, Falcon II, and Aquila sub-ohm tanks. These three tanks are known to deliver excellent coil life, flavor, and clouds for a sub-ohm tank. The company specializes in Sub-ohm tanks and you can't go wrong with their product.
The company has also entered the disposable vape market with the Binaris Cabin as its first disposable. The device was followed by the Binaries SE6000 and TH6000. Although HorizonTech is a new player in disposable vape, the devices have already become popular among users. Moreover, they offer Durandel pod mod and Asteroid pod kit.
The product lineup of HorizonTech includes e-cigarettes, mini e-cigarettes, e-pipe, e-cigar, disposable pods, replacement pods, and accessories. Though the company's product portfolio is not that vast compared to similar brands, it offers some of the best vaping hardware.
Hellvape
Founded in 2013, Hellvape is one of the best vape brands that specialize in vape tanks. Though the company is known to manufacture premium-quality rebuildable tanks, they also make sub-ohm tanks. They also make a few pod vapes and vape mods but these products are not highly rated compared to similar products as the company focuses on sub-ohm tanks.
Hellvape has gained immense recognition over the past years by providing some of the best vaping products. Some of the best-selling products include Dead Rabbit tanks, Fat Rabbit tanks, Helheim tanks, and Hellbeast sub-ohm tanks. It also provides DIY atomizers so that you can use your product the way you want and enjoy a satisfying vaping experience.
Moreover, the company is known for implementing strict quality and cost control measures during its manufacturing process. The main product categories offered by Hellvape include atomizers, pods, mods, coils, and accessories.
Uwell
Founded in 2015, Uwell is one of the well-recognized vape brands in the vaping world. The CROWN tank was the first product from the company and became a best-seller instantly in the United States. The company also released the CROWN II in 2016 followed by the CROWN III in 2017 and also their first Valyrian tank in the same year.
Uwell is best known for the Caliburn series of pod vapes and the device under its hood was released in 2019. Since then, the company has released numerous products under this series, including Caliburn G, Caliburn Koko, Caliburn A, and Caliburn Tenet series. Most of the products are rated good by vape users and ranked well by vaping critics.
The main product series by Uwell includes Caliburn, Crown, Valyrian, and Nunchaku. The products offered under this series include pod systems, pod mods, kit & mod, and tanks. Moreover, you can find Uwell's replacement coils easily in most shops.
FAQs: Know More About Best Vape Brands
What vape brands are worth considering?
Some of the best vape brands include SMOK, Voopoo, Geekvape, Freemax, Aspire, Joytech, Innokin, Lost Vape, Vaporesso, Elf Bar, Uwell, and HorizonTech.
What is the safest vape?
Although there is nothing like a safe vape as they contain nicotine or other chemicals, you can consider brands that provide pure e-liquids and organic content.
Which vape is strong?
A 0.3% e-liquid is considered low strength while a 1.8% is taken as a strong vape juice. The lower the percentage or mg, the lower the nicotine strength it has.
Are there any risks of vaping?
Most vape devices contain nicotine or other harmful chemicals and therefore may cause lung diseases, asthma, organ damage, cardiovascular disease, addiction, etc.
Is 0 nicotine vape safe?
Well, vaping can have harmful effects even if you have 0 nicotine. As it produces vapor that is inhaled and goes to the lungs, it could damage health by irritating the throat and lungs.
UPENDS: A Place to Find Best Quality Vapes
UPENDS is a renowned brand in the vaping world and creates innovative, user-friendly vape products. Established in 2018, the company has been proving itself as the best vape brand and providing premium-quality vaping products. It specializes in Disposable Vapes, Pod Systems, Pod Mods, E-Liquids, and Accessories.
The company is also awarded many times for maintaining the highest standards of quality and providing impeccable customer service. If you want to be a part of UPENDS' journey, the company is looking for authorized vape distributors and agents. Contact us to know more…