With every day that goes by, vaping gets even better. Most people have turned to vaping right from the moment vape products arrived on the market. Vape products have incredibly changed how people perceive nicotine consumption, which was originally done through traditional tobacco smoking. There exist both reusable and disposable vape devices. If you are a passionate vape user who seeks to find the true happiness that you deserve from vaping, then you need to take a bold step to identify which vape device to use.
Over recent years, disposable vape devices have been seen to stand out when it comes to performance, portability, and ease of use. This article is here to link you up to the all-time best, Cheap disposable vapes.
Best Cheap Disposable Vapes Review
Follow this clear review and guide to the Cheapest Disposable vapes that you will love to encounter in your search for the best disposable vape device.
EB BC5000 Disposable Vape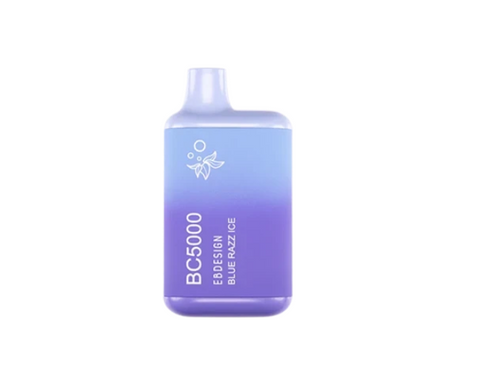 This excellent vape device was previously known as the ELFBAR. The vape device is draw-activated to offer you excellent draws and, in the end, offer ease of use. The vape device is celebrated by its users for it offers a satisfying vape experience. You will admire the loose mouth-to-lung draws that will be ideal for you if you seek to quit smoking.
This vape device comes with a 13ml pre-filled e-liquid that features nicotine strengths of different levels. The nicotine contents exist in 0%, 2%, 4%, and 5% strengths. If you get the 50mg strength vape model, you will achieve the same pleasant throat hit as that of a real cigarette. The vape device is capable of delivering up to 5000 puffs. Thanks to the powerful, rechargeable 650mAh battery that heats up the entire available vape e-liquid.
Lost Mary OS5000 Disposable
This is one of the Cheap disposable vapes that offer you a unique and attractive design that will make you a proud vape user. The Cheap disposable vape comes with 13ml pre-filled e-liquid that avails you 50mg and 20mg nicotine strengths. With the nicotine content in place, you will experience a smooth, strong, and pleasant throat hit. You are guaranteed up to 5000 puffs, which will make your vaping sessions count.
There are over 25 top vape flavors that are distinct from each other. The flavors are designed to bring the happiness and satisfaction you need as they make your taste buds yearn for more. The flavors include dessert, fruit, fruit/menthol, drink flavors, and many more. Thanks to the mesh 1.0-ohm coil that ensures you celebrate intense flavors and extremely smooth draws.
Puff Hotbox
If you look forward to finding vape devices that give the ultimate ease of use, then you need Puff Hotbox disposable vapes. These disposable vape devices not only give you convenience when using them but also, you will be required of no maintenance measures. For you to activate your vape device, you only have to make your first draw, and you will be set. The vape device comes in its pre-filled state. The kind of vape flavor that you will use will be your own choice.
With the 16ml e-liquid capacity that this disposable vape device features. The huge e-liquid capacity is translated into 7500 flavorful puffs. Thanks to the 700mAh rechargeable battery that helps you heat up the entire vape e-liquid.
Zovoo Dragbar B5000
The Zovoo Dragbar B5000 disposable vape device is designed to feature powerful batteries that will ensure the entire vape e-juice is consumed. The vape devices feature batteries that feature up to 500mAh. The internal 500mAh battery is rechargeable, and this greatly improves the reliability of the disposable vape device.
There is an LED light that will help you know the battery level of the vape device and hence alert you whenever there is a need for the battery to be recharged. The vape device presents you with different flavors that deliver you happiness in vaping. The Zovoo Dragbar B5000 disposable vape is capable of delivering up to 5000 puffs.
DRAGBAR B500
This Cheap disposable vape is one of the longest-lasting disposables that comes in a pre-filled and recharged state. Once you purchase this exciting disposable vape disposable, you will have 13ml of your selected flavor e-liquid. You have the powerful 500mAh that allows you to recharge it whenever you still have got some e-liquid remaining in your Cheap disposable vape. You will have up to 5000 delicious puffs to consume for as long as you wish.
The disposable vape device is pretty much easy to operate as it offers you the draw activation technology. This is the right vape device for a beginner in the vaping world. The disposable vape gives you a comfortable and classy feeling while holding it in your palm. The delicious flavors that you will get from this adorable vape include Fruit Slushie, Kiwi, Watermelon Lychee, and Passion Fruit Guava.
iJoy IC8000 Disposable
This Cheap disposable vape device comes in different flavors that go up 42 flavor options. Using this vape device is super easy as it is draw-activated. You get this vape device in its pre-filled and pre-charged state. You are guaranteed a satisfactory vaping encounter as the vape device features a loose mouth-to-lung draw. This is the ideal vape device for those vape users who want to quit smoking.
You are assured of nicotine satisfaction as the iJoy IC8000 Disposable avails you 0%, 2%, 4%, or 5% nicotine strengths that you can use to customize your vaping experience. The nicotine content in your vape e-liquid ensures that you get smooth throat hits. If you stand a chance o vape an e-juice that contains up to 50mg, you will have the same experience as when smoking a real cigarette.
Frequently Asked Questions about Cheap Disposable Vapes
How do I turn on my Cheap Disposable Vapes?
Using the Cheap disposable vape device is quite easy and fun as you are required to follow easy options. There is a draw activation technology that allows you to start vaping without any struggle. Your first puff is enough to get you set for a long vaping session. This makes this vape device to be ideal for beginners in vaping.
How long do Cheap disposable Vapes last?
The duration or life of a Cheap disposable vape relies on the frequency and intensity of the user. With Cheap disposable vapes, you are in the best position to enjoy up to 6000 puffs. Approximately you will be able to vape for up to seven to eight days using Cheap disposable vapes. This duration is quite impressive as you can enjoy a unique vaping experience as you receive sweet and enticing flavors from the Cheap disposable vapes.
How do you Charge Cheap Disposable Vapes?
The Cheap disposable vapes allow you to still continue to enjoy the savory taste of the flavors it avails by letting you recharge the vape device. All you need to fully recharge your vape device is a USB-C charger that you will use to connect the device to a power source.
Alternative Disposable Vape Pen - UPENDS UpBar GT
UPENDS UpBar GT is here to ensure you are served with the best vaping experience. The disposable is such a brilliant vape device that it comes with a mesh coil that is responsible for authentic flavors and dense clouds. The vape device is excellent at ensuring that you are served with greater efficiency, and you will adore it for the same.
The flavors that you expect to share every vaping moment with include; tobacco, Lemon Mojito, white peach tea, Banana ice, Ice mint, Strawberry smoothie, Tigar Blood, Blueberry Peach Ice, and other exciting vape flavors. You are assured of up to 600 puffs of every vape flavor that you select. This huge puff count from this vape device is reached by the 2ml e-liquid capacity that is available. You will not have to worry about the vape device's leakage as it comes with a multi-layer seal that prevents leakage. You will be a happy vape user of the UPENDS UpBar GT as it gives you humble time to operate it. The vape device is small and can easily be pocketed, and help you vape even when you are on the move.
Wholesale Vape Equipment Supplier: UPENDS
Welcome to UPENDS, a highly popular vape product brand that has all qualifications to be among the world's leading wholesale vape equipment suppliers. Most business owners and retailers make it their top choice to visit UPENDS, which offers them premium quality vape products. The UPENDS company employs highly skilled experts who ensure that you get the latest vape product features that will keep you updated and always ahead of other vape users.
UPENDS is where you are offered high-quality vape devices at a very affordable cost. These low-price tags help retailers easily get bulk for their shelves and make it easy for customers to access vape products.