There are tons of vapes available today, and when it comes to finding the best 510 thread batteries for vape pen cartridges and dab pens, you should know that choosing the best 510 thread batteries for your vape pen/dab pens is crucial.
510 Thread Batteries are critical to the vaporizer industry. This article will explain everything you should know about 510 Thread batteries. Let's dive in, shall we?
What is 510 Threaded Battery?
The 510 thread batteries are the most common battery type on the market. 510 thread batteries are used in vape pens, dab pens, herb grinders and other vaporizers.
These batteries are standard 510 thread, so you can use them on various vaporizers or other devices that require a 510 thread battery. Different 510 thread batteries will have additional mAh, which is how long a battery will last before it needs to be recharged.
A 510 thread refers to the connection between the battery and cartridge. It's called "510" because there are ten screw threads on the connection piece, and a vape pen connection piece is generally about 5 millimeters in length.
The universal symbol for 510 threading is cross-shaped, but it often also has the letters "510" next to it. If your battery has this symbol, you know it's a 510 thread battery.
How to Use Vape Batteries For 510 Thread Carts
Standard 510 thread batteries are the most common type of vape pen batteries. They're great for beginners because they're affordable and widely available from various manufacturers. They come in a range of styles and sizes and are what you'll find on most disposable vape pens. 
Vape carts, or cartridges, are designed to use with their own specific 510 thread battery. The standard rule is that the lower voltage battery is better suited to thinner oil distillate, and the higher voltage battery is best for thicker concentrates like wax and shatter.
If you're interested in using cartridges for vaping, you'll need a vape battery. These batteries are designed specifically for vaping THC or CBD oil cartridges and come in various sizes and shapes.
They come with various features and vary in size, shape, power, brands, price and so on. It's advised chiefly to buy an empty 510 cartridge that you can refill yourself.
Watch out for the milligrams in which you want your battery to hold. It's a vital area since the milligrams determine the storm's size. 
Vape batteries are devices that hold a charge and create power for your vape pen. Most vape batteries have an LED light to indicate when it is in use. 
Screw the battery into your cartridge so that it makes contact. 
When you want to take a puff, press the button on the battery in quick succession. This turns it on, so press and hold to inhale the vapor.
List of 10 Best 510 Thread Batteries
If you love vaping, then you're going to want to look at the Yocan Hive 2.0. It's a portable all-in-one vape kit with 3 different atomizers that can be used interchangeably, depending on your needs. It also provides you with a magnetic tank system to hold the e-juice.
It's powered by a 650mAh and a three voltage setting to help you control your heating. This is a very affordable option that will provide you with the versatility to enjoy the best of both worlds: juices and concentrates.
A Yocan Stix is a fantastic option for those looking for a vape pen that is easy to use, discreet, and affordable. Its leak proof design makes it perfect for traveling, and the three voltage settings and 320mah battery mean you can use it throughout the day without constantly charging it. There is even a USB port on the bottom which means you won't have to worry about lugging around an extra cord to set it.
The Stiiizy battery kit is sleek, modern and easy to use. It's a pod-style design with a 210mAh battery. The entire device is draw-activated, so no buttons are necessary. Stiiizy's batteries run on an internal lithium-ion battery that charges via the USB port.
The cartridge comes pre-filled with strain-specific distillate oil, which you can choose from seven different flavors. It's also compatible with refillable pods that are sold separately.
If you're looking for a tank with a good quality battery in it, this brand is a top choice. It also has one of the most powerful batteries on the market. SMOK Micare features a simple draw activated operation, which means that you do not have to press any button to use it.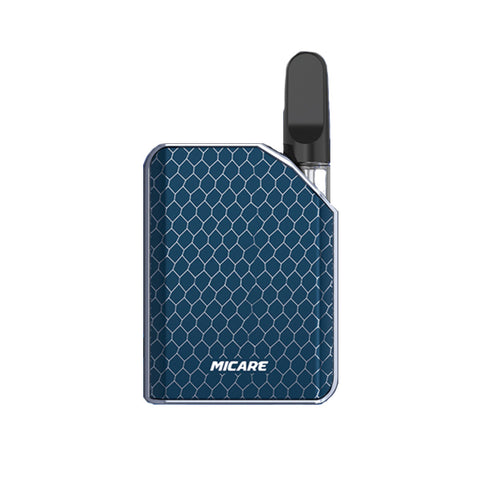 The battery is optimized for pre-filled cartridges and can be used with any cartridge that fits on its magnetic adapter. The adapter snaps on top of the Micare, giving you an easy connection to your tank or cartridge.
The Airvape OM is an excellent choice for those looking to vape concentrates and oils. The cartridge is made from stainless steel, and the mouthpiece is made from ceramic. The cartridges are relatively easy to fill, and the holes are just large enough for your oil to go through without spilling over. This battery comes with three voltage settings giving you complete control of your burn.
For thin oil cartridge users, Kandypens makes the best 510 thread batteries for vaping, in our opinion. The Kandypens Slim is an easy to use, draw-activated battery with a 280mAh capacity. It's not the smallest battery we've seen, but it's very portable and can easily fit in your pocket or bag.
The Tronian Tautron is the smallest 510 thread battery on our list, but it gets the job done. It has a 380mAh capacity, a draw activation, and a window to monitor your oil level. The cartomizer's micro USB port is semi-hidden, but you can still charge it quickly. The device has an auto shut off feature, so it won't waste power when not in use.
The PCKT One Plus is one of the most popular 510 thread batteries currently on the market. It's compatible with all standard 510 thread cartridges and has a powerful battery capacity of 660mAh. There are three different voltage levels to choose from, and the battery includes a preheat function that you can activate by pressing the button twice. It's also stylish, comfortable, and easy to carry.
The Tronian Nutron Battery is the latest product from Tronian, a company making 510 threaded batteries for some time. The new battery is a sleek and compact vape pen battery with three heat setting options.
Each heat setting was designed to optimize your vaping experience with virtually every type of cartridge out there. The storm also features a preheat mode which is activated by double-clicking the button. The preheat function heats the cartridge for 15 seconds before use to optimize all oil thicknesses.
The Tronian Pitron is a sleek, stylish and powerful 510 thread battery. It offers a range of features that make vaping as easy as possible. It has an auto-draw feature, but you can use the button if you prefer to be in control.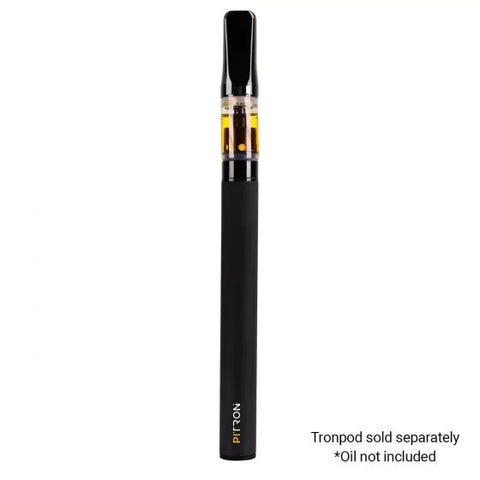 The battery has a USB charge port, making it convenient to keep charged. With a maximum voltage of 4.2V and three power settings, it can work with a wide range of cartridges, oils and viscosities.
Where to Buy 510 Thread Battery
Open Vape Shop
An online shop offers a wide selection of vaporizers, vape pens, and other products, such as e-liquids, cartridges, mods and more. It's one of the best sites to buy 510 thread batteries from. The site has been around for many years and is well-known for providing high-quality products at affordable prices. 
Visithttps://openvapeshop.com/ to evaluate your preferred 510 thread battery among many options. For customer support, use the support chat bar on the bottom right, and they will help you get in touch with their expertise. 
Variable Voltage Vape Batteries Are The Best - Temperature Control
A variable voltage battery allows vapers to control the heat level at which their e-liquids are turned into vapors. This ability to control the heat level is ideal for people who want to get an exact amount of vapor production per draw or want to prevent dry hits.
The circuit board regulates power and ensures your battery will last much longer than an entry-level model. As circuits are often composed of complex wires and panels, it's essential to make sure your battery is assembled correctly and won't overheat or short out. This provides a customizable experience, ensuring every hit tastes excellent and gives you consistent results.
Bottom Line
We believe that this article provides a solid overview of the different types of 510 thread batteries. We hope that these tips will be helpful to you in your decision-making process and encourage you to take some time to figure out what your specific needs are.