Among the many vape equipment developers and sellers, Wulf Vape falls among them. Wulf Vape offers a range of vaporizers designed for different materials and preferences. These devices often come with various features and temperature controls to provide a customized vaping experience.
As you plan to buy a vape mod, you will realize that there are a number of them in the market. This way, it may be an uphill task to choose the right one for you. In this article, we introduce you to one of the best vape mod brands that you can trust; Wulf Vape Mods.
What is a Vape Mod?
A vape mod is an advanced electronic cigarette device designed for experienced vapers seeking greater customization and control over their vaping experience. Unlike basic vape pens, vape mods offer features like adjustable wattage, voltage, temperature, and airflow, allowing users to fine-tune their preferences. These mods are larger in size, often use external rechargeable batteries, and are favored for sub-ohm vaping, producing larger vapor clouds and intense flavors. While vape mods provide enhanced performance and options, they require a good understanding of battery safety and vaping principles, making them more suitable for experienced users.
In essence, a vape mod is a sophisticated vaping device that empowers seasoned vapers to personalize their vaping sessions by adjusting various settings. It offers more power, customization, and options compared to standard e-cigarettes, but its advanced nature demands a solid grasp of vaping mechanics to ensure safe and enjoyable usage.
Wulf Mods Vape Equipment Review
Wulf Mods provides a diverse selection of vaporizers designed for various materials, including dry herbs, oils, and concentrates. Their collection features top-tier, portable vaporizers crafted from premium materials, ensuring powerful performance and exceptional quality.
Here are some of the best ones:
Concentrate Vaporizers
Concentrate vaporizers, also called dab pens or wax pens, are specialized devices designed for vaporizing concentrated substances like wax and oil extracts. They heat these materials to create inhalable vapor without combustion, offering a potent and direct vaping experience. These devices come in different styles and are optimized for the unique properties of concentrates, requiring proper maintenance and temperature control for best results.
Here are some of the best Wulf Mods Concentrate Vaporizers:
Wulf Mods Evolve Maxx Vaporizer
Key Features
3 in 1 vaporizer
QTC Technology
Variable Voltage Settings
Automatic Heating
Built-in Silicon Jar
Airflow Valve
The Wulf Mods Evolve Maxx Vaporizer is a cutting-edge device that brings several advanced features to enhance your vaping experience. With its 3 in 1 capability, this vaporizer accommodates a variety of materials, including dry herbs, oils, and concentrates, allowing you to switch between different substances for a versatile vaping session.
The incorporation of QTC Technology, likely referring to Quartz Triple Coil, ensures efficient and flavorful vaporization by utilizing quartz-coiled heating elements known for their rapid heating and clean taste.
Another notable feature is the adjustable Variable Voltage Settings, granting you the freedom to fine-tune the voltage output to suit your preferences, whether you're seeking robust clouds or subtle flavors.
The convenience of Automatic Heating streamlines your vaping process, as the device heats up automatically without manual intervention. Additionally, the built-in Silicon Jar offers a practical solution for storing concentrates or other materials, eliminating the need for separate containers and making it convenient to carry your essentials on the go. The Airflow Valve empowers you to customize your draws by regulating the airflow, influencing vapor density and smoothness. Altogether, the Wulf Mods Evolve Maxx Vaporizer brings together these innovative features to deliver a versatile, user-friendly, and tailored vaping experience across various materials.
Wulf Mods Evolve Plus XL Concentrate Vaporizer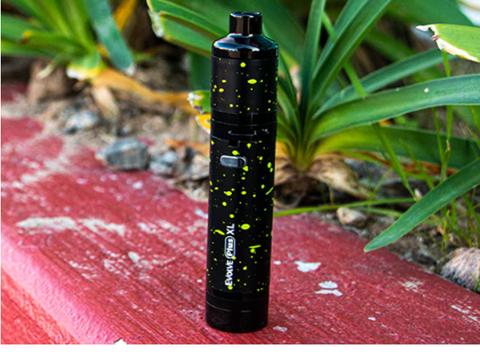 Key Features
All-in-1
Magnetic Connection
1400mAh Capacity Rechargeable Battery
Detachable Built-in Dual Compartment Silicone Jar
Quad Coil Technology
The Wulf Mods Evolve Plus XL Concentrate Vaporizer is a versatile and user-friendly device designed for concentrate vaping. Its all-in-one design combines essential components, streamlining the vaping setup for convenience.
The magnetic connection ensures easy assembly and part swapping, while the 1400mAh rechargeable battery offers extended usage. The detachable built-in dual-compartment silicone jar provides a practical storage solution for concentrates, eliminating the need for separate containers. The vaporizer's quad coil technology ensures efficient and flavorful vaporization.
Altogether, these features come together to create a comprehensive and efficient concentrated vaping experience.
Wulf Mods Orbit Concentrate Vaporizer
Key Features
1700mAh Capacity Battery
Temp Enhanced Terp Ball
15 Sec Heat Up Time
3 Variable Vaping Voltages (3.4V, 3.7V, 4.0V)
Type-C Charging Port
131 x 22mm Dimensional Size
The Wulf Mods Orbit Concentrate Vaporizer is distinguished by several impressive features that enhance its performance and user experience. The device is powered by a substantial 1700mAh capacity battery, ensuring extended periods of use before needing a recharge. This extended battery life adds convenience to your vaping sessions, allowing for uninterrupted enjoyment.
The inclusion of a Temp Enhanced Terp Ball further sets this vaporizer apart, optimizing the vaporization process to enhance the flavors and aromas of your concentrates, resulting in a more flavorful and satisfying vaping experience.
One of the standout attributes of the Orbit Vaporizer is its remarkably quick 15-second heat-up time. This rapid heating ensures that you can dive into your vaping sessions promptly, minimizing any unnecessary waiting.
Additionally, the vaporizer offers a high degree of customization with its three variable vaping voltages – 3.4V, 3.7V, and 4.0V. This feature empowers you to tailor your vapor output to your preferences, enabling you to achieve the ideal balance of flavor and vapor density.
Oil Cartridge Vaporizers
Wulf Mods Uni Pro Cartridge Vaporizer
Key Features
0V – 4.2V Vaping Voltage Range
Adjustable Height and Width
Preheat Function
OLED Display Screen
650mAh Capacity Rechargeable Battery
USB Charging
The Wulf Mods Uni Pro Cartridge Vaporizer offers a host of versatile features that enhance its usability and customization. With a vaping voltage range spanning from 2.0V to 4.2V, this vaporizer provides flexibility in adjusting the voltage output, allowing users to fine-tune their vaping experience to suit different types of cartridges and personal preferences. The adjustable height and width add to its adaptability, accommodating a variety of cartridge sizes, ensuring a secure fit and optimal performance.
Equipped with a preheat function, the Uni Pro vaporizer enables users to prepare their cartridges before vaping, enhancing flavor and vapor production.
The inclusion of an OLED display screen adds a level of sophistication, providing clear visibility of essential vaping information such as battery life and voltage settings.
The 650mAh capacity rechargeable battery ensures ample power for multiple vaping sessions, and the convenience of USB charging simplifies the recharging process, making it easy to power up the device on the go.
Wulf Mods Uni S Cartridge Vaporizer
Key Features
LED Indicator Lights
510 Threaded Cartridge
3 Voltage Settings
Preheat Function
The Wulf Mods Uni S Cartridge Vaporizer is a user-friendly and versatile device equipped with practical features. LED indicator lights offer clear status updates, while the 510-threaded cartridge connection ensures compatibility with various cartridges.
With three adjustable voltage settings, users can tailor their vapor production and flavor experience while the preheat function optimizes cartridge performance. In essence, the Uni S Vaporizer provides a convenient and customizable vaping experience through its intuitive design and adjustable features.
Dry Herb Vaporizers
Wulf Mods Next Vaporizer
Key Features
1600mAh Capacity Battery
5 Temp Settings
USBC Charging
Magnetic Mouthpiece
30-Second Heat-Up Time
The Wulf Mods Next Vaporizer is designed to provide a user-friendly and efficient vaping experience. It features a powerful 1600mAh battery for extended sessions, five adjustable temperature settings for customization, and USBC charging for quick and modern recharging. The vaporizer's magnetic mouthpiece ensures easy assembly, while the rapid 30-second heat-up time minimizes waiting, making it a convenient and practical choice for vaping enthusiasts.
Wulf Mods Fang Vaporizer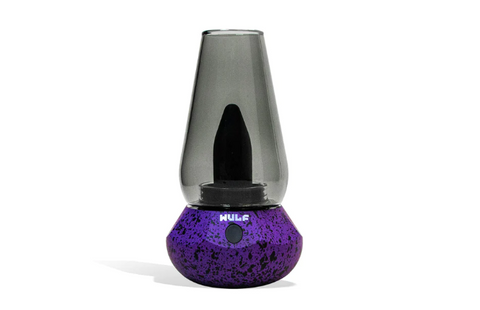 Key Features
1600mAh Capacity Battery
LED Indicator
510 Threading
Adjustable Voltage Control
The Wulf Mods Fang Vaporizer is designed to offer a versatile and customizable vaping experience. Its features include a robust 1600mAh battery for extended use, an LED indicator for easy status monitoring, 510 threading for compatibility with various cartridges, and adjustable voltage control for personalized vapor production. This combination of features makes the Fang Vaporizer a user-friendly and adaptable option for vaping enthusiasts.
Wholesale Vape Equipment Supplier: UPENDS
UPENDS is a wholesale vape equipment supplier that allows you to access different vape equipment at a wholesale price.
The UpBar GT, among UPENDS' top vape devices, offers a collection of impressive features to enhance the vaping experience. It incorporates a Mesh Coil design, optimizing vapor production and flavor delivery.
With the availability of multiple flavors, you can enjoy a diverse range of vaping options tailored to your preferences. The inclusion of a Tesla Valve contributes to a smooth and consistent airflow for satisfying draws. The device's fully automated operation streamlines usage, providing effortless and convenient vaping sessions.
With a 2ml E-liquid Capacity, the UpBar GT ensures a satisfying amount of liquid for extended use, and its capacity of 600 puffs offers a substantial number of enjoyable sessions. Overall, the UpBar GT from UPENDS is a well-rounded vape device that combines these features to provide a satisfying and user-friendly vaping experience.