Vaping has become the latest obsession of the modern day youth and smoking lovers. Owing to less health impacts, it is preferred over cigarette smoking and is credited for giving the same mind blowing sensation. It involves the vaporization of marijuana at a suitable temperature without burning it. The vape pen has a special heating chamber for warming the cannabis which emits the smoke.
Vape pens require regular maintenance in the form of recharging and refilling of cartridges. This can be a trouble sometimes especially when you get in the mood for vaping but find the cartridge empty. To save you from the labour of refilling and recharging, disposable vape pens have been brought into play. Let's have a look at the details.
1. What are disposable vape pens?
Disposable vape pens save you from the annoyance of refilling the cartridges or recharging the battery to enjoy the vaping session. Just walk in any store, buy one and calm your nerves with your favourite flavours. They come in a variety of flavours, affordable price range, and easy to use nature.
Disposable vape pens come with no battery or activation button. Just use it till all the extract is gone without worries of recharging it. Furthermore, they are automatically activated when you start inhaling the vape. However, before buying the disposable vape pen do your research on trending flavour strains and the number of hits the pen can get. Along with that, always test the vape before leaving the shop.
2. What are the brands of disposable vape pens?
With ongoing fondness of people towards vaping, many brands have come forward with a flavourful collection of budget friendly disposable vape pens. They are not only best in quality but bless you with mind blowing sensation as well. Therefore, you can get your hands on countless brands in the markets to get the best disposable vape pens. Let's discuss the leading brands in vaping business:
2.1.Puff Bar
Leading the market since its establishment in 2019, Puff Bar has raised the standard of disposable vapes in the market. You can sooth your taste buds with 42 different flavours. However, mango, guava, sour apple, blueberry, pineapple and lemon wins our recommendation. Along with that, the design of the disposable pen is sleek and easy to use.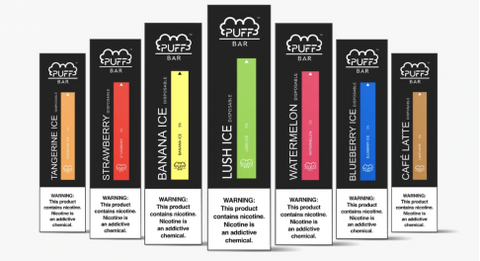 The puff bar comes with a non rechargeable battery of 280mAh. It also houses 1.3ml juice with 2-5% nicotine salt strength. You can enjoy 300 flavour puffs in no time. Lastly, the puff bar is really light, compact and portable making it the best disposable vape pen. It also saves you from the mess of refilling or recharging.
2.2.Ezzy
Ezzy has come forward with the best range of disposable vapes to bless the smoke lovers with less contiguous yet joyful vaping experience. One of the highly adored ranges in Ezzy Oval which has left countless smoking lovers satisfied. Along with being stylish and portable, these disposable vape pens are best in everything!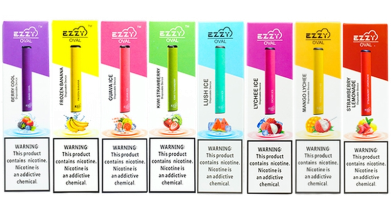 Ezzy oval disposable vape pen comes with 2.7ml of filled e-liquid. The nicotine strength of the juice is 50 mg or 5 % which is highly favourable for beginners or occasional vapers. Furthermore, 500 mAh of battery makes it last all day long. 
2.3.Mojo
Mojo is the name loved by many vapers and nicotine lovers. The reason being is the highly satisfactory best disposable vape pens. Specially designed to fit the needs of adult smokers, mojo just has the right amount of nicotine strength and e-liquid.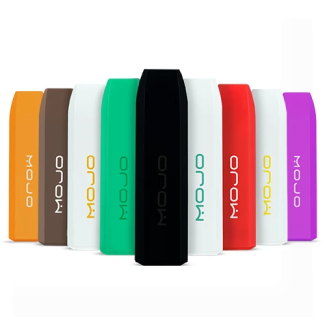 The pen is extremely light in weight with sturdy build. The sleek packaging further mounts its style. It comes with 1.2ml of ejuice to fulfill your vaping needs for a significant amount of time. The 5% of nicotine salt strength makes it ideal for adult smokers. The pen gives you 250 pleasant puffs and integrated draw inhalation technology makes it favourite of all. You can attain this best disposable vape pens in eight different flavours.
2.4.Posh Plus
Posh Plus comes with 10 diverse flavours blessing your vaping needs. The disposables from posh plus are the best you can get your hands on. You can easily satisfy your smoking needs with the touch of tasty flavours. Following the standard design, the look of posh plus disposables is small and slim to easily slide into pockets.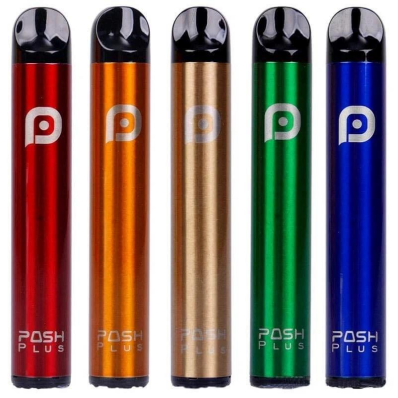 The drawn inhalation technology further makes smoking an easier process. The cartridge is filled with 2 ml of eJuice with 6% of nicotine strength. The 450 mAh of battery in combination with a generous quantity of e-liquid makes it last for the entire day. Lastly, it is available in 10 different flavours.
2.5.Shade
Shade is another brand that has pulled some strings in the vaping industry. The oval cross section design and plastic mouthpiece makes it stand out amongst other vape pens. Furthermore the design is slim, sleek and easy to carry around.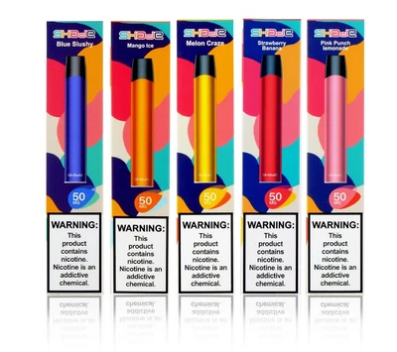 Each vape pen comes with 1.7ml of ejuice which is a generous quantity. Furthermore, the 5% of nicotine strength will totally satisfy your nicotine dose. You can try ten different flavours available in shade disposable vape pens range.
2.6. Hyppe Bar
Hyppe bar is the new hype nowadays owing to its ultra portable design and amazing vaping experience. They are widely being appraised for their awesome throat hit. The bar comes with a cartridge filled with 1.3ml of e-liquid with 5% nicotine salt strength.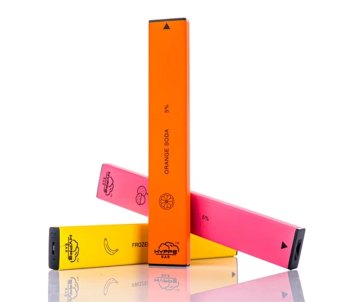 You can attain more than 300 puffs with pleasurable sensation. The 13 different flavours is another best aspect regarding hyppe bar giving you a variety to choose from.
2.7. Cali Bar
Cali bar is popular for investing in packaging while also retaining the high quality of the products. It is a reliable product to invest in because of awesome throat hits and tasty flavours. Also the MLT draw technology makes vaping effortless. The 1.3 ml of juice comes with either 2% or 5% nicotine strength. Each disposable pen from the cali bar gives 300 puffs and 16 different flavours are waiting for you to be tried.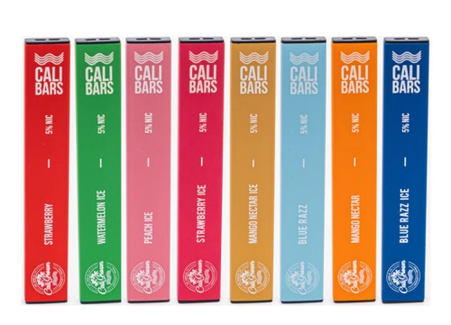 2.8. VGOD
VGOD is slowly progressing above the charts as the best brand for disposable vape pens. These are not only pocket friendly in terms of price but also the size as well. The stylish packaging is filled with 1.2 ml of eJuice with 6% of nicotine strength. Also, the five different flavours further accentuate the enjoyment of vaping the VGOD disposable vape pen.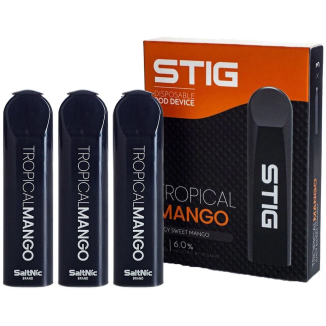 2.9. XTRA
XTRA has just entered the market and has already won the hearts of vape lovers. As its name, the disposable vapes come with extra flavorful puffs and pleasurable sensation. The pens have sleek, shiny and modern design. With a hefty weight, it reflects the durable construction.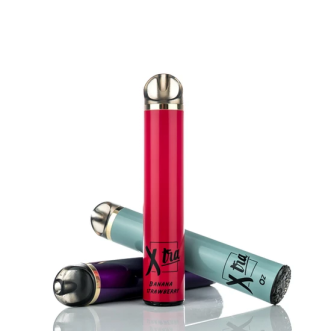 The pen is equipped with a cartridge containing 5ml of e-juice. There are no varying concentration options for nicotine strength. It comes fixed at 5mg or 5%  of nicotine salt strength. Furthermore, XTRA disposable vape pens are available in 19 different flavours.
2.10.Dinner Lady
Dinner lady is another vape brand that wins our recommendation. Being at the end in our list does not make it any less popular than the others. It is mostly famous for its appealing flavours of blackberry crumble and lemon tart. Now, the exciting thing is you can get these in disposable vape pens as well.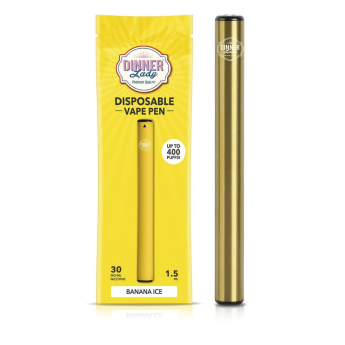 It comes pre-filled with 6.5ml of ejuice. You can choose the nicotine salt in the two varying concentrations of 30 mg or 50 mg. Along with that, the 1000 mAh of powerful battery makes sure to not leave a drop of ejuice behind. Dinner lady disposable vape guarantees 1500+ pleasant puffs with smooth draw. Lastly, it is available in 9 different flavours.
3. How to use disposable vape pens?
Disposable vape pens have mainly become the talk of the town because of their user friendly designs. So, you can expect the sufficient ease of use from disposable vape pens. For using the disposable vape pen, first take it out of the package. Due to draw inhalation technology you don't need to press any button to activate the vape.
Just inhale it once or twice and it will be automatically activated. When the cartridge has finished upon full consumption you can throw the vape pen in dust bin with e-cycling symbol.
4. How to buy a disposable vape pen?
Before buying the vape pen make sure to choose the one that satisfies your vaping needs the best. Depending on your nicotine smoking needs you should first research about the nicotine concentrations of vapes. After the selection you can either reach out to local gas station shops, online vape stores or directly purchase from the brands website.
Local stores might not have a large variety of disposable vape pens so we recommend you to make such purchases online for better options.
5. Upends Disposable Vape Pen: Our Ultimate Pick
Encompassing the experience and hard work of more than ten years, Upends is finally being recognized as the best electronic cigarettes brand. If you are a beginner in vaping or a chain vaper, Upends caters the needs of everyone. Let's explore what Upends vape pen has to offer: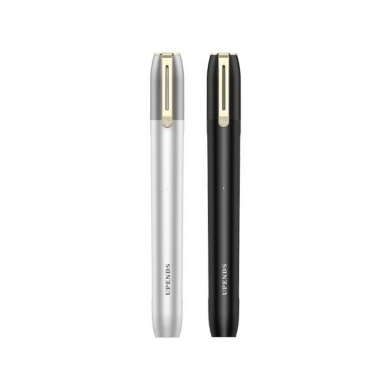 5.1 Packaging and aesthetics
The pen comes nicely packed in the package with refillable pod, USB cable, battery, user guide and warranty card. The exquisite metallic finish speaks for the hard work put while designing the vape. It has ergonomics built to facilitate the users while vaping.
5.2 Capacity and Battery
Upends has 600 mAh of battery which is not one of its strongest traits as it is not the most powerful one you can get your hands on. The design is also equipped with an indicator that constantly shows the battery level. Furthermore it has a capacity of 20 ml of e-liquid.
5.3 What's new?
The 18k gold clip mounts the overall aesthetics of the pen and makes it the unique addition. Furthermore, the refillable pod system is effortless as the pods have a magnet which ensures the proper fixing. Moreover, ETCHIP coil technology also ensures there is no leaking of the e-liquid.
Upends disposable vape pen wins our recommendation owing to its modern technology, elegant design and diverse specifications. So, get your hands on it now and experience vaping in a new way!