Vgod is a brand that deals with e-cigs. It is relatively new in the market. It deals with high-quality products such as e-cigarettes, disposable vapes, mods, e-liquids, vape tanks, RDAs, RTAs, and other accessories. As a leading manufacturer, Vgod is focused on delivering safe, high-quality, and cost-friendly products with smart tech features. The Vgod is a vaping paradise not just for seasoned vapers but also newbies.
1.0 Main Vgod Products
The Vgod deals with different categories of vaping products such as devices, e-juice's, and accessories. Let's look at each category.
1.2 Pro Series Devices
The pro series is built by Vgod to give you a long-lasting service. It is built with tough materials to enable it withstand harsh conditions, at home, at work, or when travelling. The pro series consists of devices such as the Pro R2 RDTA, the Pro Mech 2 Kit, and Pro Mech Mod.
Other devices in the Pro series are the Pro 150 and Pro 200, equipped with the best chipsets technology which allows them to adjust to different high-performance vaping styles. It has several power mode settings. Both of these mods are intricately built with high safety standards to ensure accident free vaping experience.
Pro 200 Kit
The pro subtank enables you to incorporate on any mod to enable you achieve massive vapor for massive clouds with a superb flavor, smooth to the throat. In addition, you can a personalized subtank Dual Post RBA, to suit your preferences.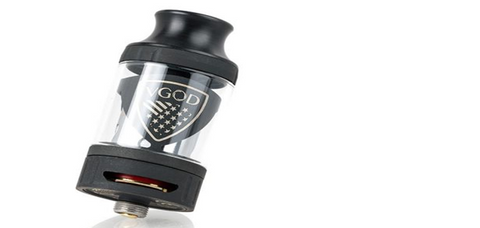 Pro Subtank
The Pro Mech Mod is constructed with a copper billet which allows it to be a great conductor of heat. It has an impressive design with a high-end carbon fiber button.
The Pro Mech 2 is known for its great hard hits, thanks to its CNC machined Delrin sleeves with a Tri con switch for higher battery contact. The pro series allows you to have a vaping experience like no other.
1.3The Elite Series
The Vgod vape elite series has great vaping products made with top-quality material. The elite series gives you unforgettable vaping experience with hard hitting vapes.
The elite series offers you a versatile vaping experience with the elite 200 and the Elite Mech Mod which delivers continuous 4.2 volts.
The elite series has reconstruct-able atomizers with great features that most vapers look for. This is because it produces great amounts of vapor and amazing flavors.
The elite RDA and elite RDTA are atomizers that sparks your creativity. It can maximize the ramp up time and provide great vaporization for all kinds of e-juices.
The devices in the elite series are superior world class quality with enough power which is required for firing up both the intricate and simplistic builds.
The elite RDA has the features of the features of a classic rebuild-able drip atomizer design. The RDTA on the other hand has all the best features of a dripper and tank.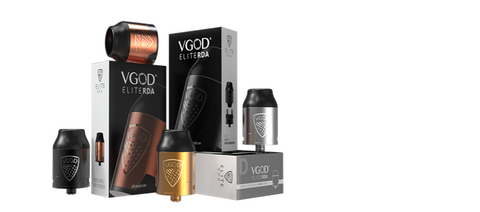 1.4 Stig Disposable Pods
The disposable pods are efficient and easy to use. It is ideal for days when you are busy or do not want to deal with refilling, cleaning, or maintaining your vape kit. The Vgod disposable pods are a real deal. It comes with a recharged battery. The Stig disposable pod allows you to have a quick vape with a great flavor efficiently.
In addition, with a disposable pod, there are is nomaintenance required. The Stig, come in a pack of three. One Stig gives you approximately 270 puffs with great vapor output. One Stig is lightweight and easy to carry around in your pocket for easy and convenient vaping.
2.0 Vgod Ejuice
The Vgod Ejuice is blended in California using the best ingredients to ensure your safety and great taste. For great quality and safety assurance, Vgod uses carefully selected, exceptionally pure nicotine. It avoids the use of unnecessary additives and preservatives to ensure you enjoy the rich flavor in every e-juice.
The e-liquid by Vgod include the lush, bomb, fruity, cigar, desert line, and candy. At an affordable cost, you get to enjoy high-quality and richly flavored e-juices.
Bomb Berry Ejuice-iced berry bomb
Vgod Lush Line Ejuice-Lushice
Vgod Cigar Line Ejuice- Cubano
3.0 Saltnic Ejuice
The Vgod has another great product that the vapers absolutely love, the Saltnic e-liquid. The Saltnic E-liquid is a is a blend of E-liquids but with a higher concentration of nicotine. The Saltnic Ejuice offers you an incredibly satisfying vaping experience with smooth throat hits.
The Vgod Saltnic comes in different flavors such as the Bomb line, cigar line, and fruit flavors such as apple, mango, and berry bomb. In addition, you can try other flavors such as the menthol, watermelon, and mixed melons for invigorating taste.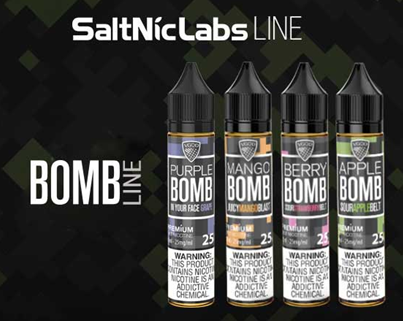 4.0 Vgod Apparel
Other than great vaping devices and liquids, Vgod has apparels that customers can purchase. The apparel includes baseball hats, beanies, sweatshirt hoodie, t-shirts, snapback hats, and lanyards. All the apparels are branded with the Vgod logo design which makes your outfit quite unique and classy. In addition, it enables you to identify with your favorite brand.
5.0 Vgod Rewards
The rewards program is for the registered customers allowing them to earn points that you can use to make future purchases. If you want to earn these reward points, you should be a registered customer. Also, you get free priority mail shipping for orders over $50.
6.0 UPENDS Vape
6.1 What is UPENDS Vapes?
UPENDS is a vaping brand with superior quality vaping products based inShenzhen, China. The brand is focused on producing highest and safest quality nicotine to substitute tobacco. It endeavors for sincere, optimistic, and confident in all their vaping products.
UPENDS ships its products globally to provide their customers with high-quality, easy to use, and affordable vaping products.
The following are the vaping products from UPENDS:
6.2 UPENDS Pod System
The UPENDS has four types of pod system which give the user a great and unforgettable vaping experience.
6.2.1 Uppen Plus
The Uppen plus pod system was developed in 2019 by a highly specialized team with more than 10 years' experience. The Uppen Plus utilizes the Etchip™ coil and offers extremely rich flavor.
The Uppen Plus has a protective cap to keep the pod clean free from dust and bacteria. Also, the metal cap keeps your vape fresh, even after several days.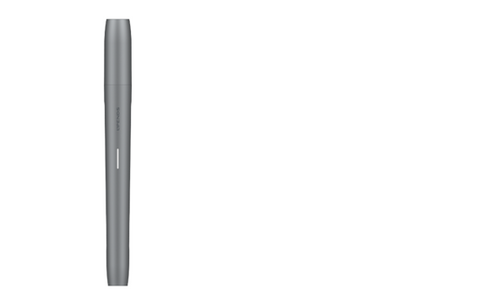 6.2.2 Uppen
The Uppen is the world's first pod system with antibacterial properties. Like the Uppen plus, the Uppen is a portable, easy to use, and a refillable pod system.
The mouthpiece of this product is made using an antibacterial material which reduces the ability of bacteria to multiply giving you a safer and sanitary vaping experience.
The Uppen utilizes the ETCHIP™ technology and the strip coil which solves the issues such as spitting or popping even under high temperatures.
6.2.3 UpOX
Another superb vaping product from UPENDS is the UpOX. It is a great value mini open pod system at a great price. It has a sleek beautiful and minimalist design that is easy to use, and durable.
The cotton used on the coil of this product is high quality and organic. It helps in balancing fiber density. It does not have any additives allowing you to enjoy undiluted rich flavor of your e-liquid.
6.2.4 Upcott
Upcott is a prefilled pod system that gives you a great vaping experience. It has a simple and innovative design that eliminates instances of leaking, spitting, and popping.
The Upcott has an organic cotton which is quality assured. The cotton on the mouthpiece prevents the popping to ensure you have an uninterrupted vaping experience.
It comes with a 4ml capacity tank giving you a longtime of vaping without the need to replace.
6.3 UPENDS Disposable Vape
The Upone is a great-value disposable vape from UPENDS. It saves you the hassle of refilling, cleaning, and maintain your vaping system.
The Upone allows you to vape for longer, approximately 270 puffs. It is equipped with a 850 mAh battery which allows you vape longer. In addition, the Upone disposable vape lasts three times more compared to 1.5 ml capacity vapes.
It is fitted with a strong cotton base coil to give you a stable vaping experience. It does not pop or leak.
6.4 UPENDS Devices
The devices are easy to replace and use. This give you an easy time when vaping. The UPENDS has two devices which are:
6.4.1. Uppen Pod
It is an ultimate vape pod which gives you great satisfaction. It is fitted with an innovative Etchip™ coil which gives you a steady supply of vapor. It has a large heating area which improves the heating efficiency thus creating satisfying clouds.
6.4.2 Upcott Pod
Another UPENDS device that enables you to have a great vaping experience is the Upcott Pod. It is easy to use. It has a thick organic cotton, first to ensure safety standards are met for vapers and to offer a thick satisfying vapor. In addition, the thick cotton prevents leakage, popping, and spitting which are common issues experienced by vapers.
The UPENDS vaping products are no doubt among the best in the industry. The brand is careful to help people stop their usage of tobacco for improved health. The products are safe to use, easy to use, and exciting. Get any or all of the UPENDS vape products at an incredibly great price for both retail and wholesale deals.