VaporFi is an online store with a few brick and mortar stores, dealing with various vaping products. If you are a newbie or a nerd in the vaping industry, VaporFi has got you covered. The store deals with different types of e-juice's, vape pens, disposables, and accessories to make vaping so much fun. In addition, you will get coupons and discounts when you purchase at VaporFi, enabling you to get a good value for your money. The e-liquids at VaporFi are made with 100% premium quality derived from the USA.
1.0 What is the Link to the Website?
VaporFi deals with different types of products and different brands.
Brands you can find on VaporFi:
VarpoFi deals with more than 28 brands. Here are a few of the top brands you can find at VaporFi:
VaporFi
Uwell
iJoy
eFest
Sigelei
Wotofo
Suorin USA
Vandy Vape
GeekVape
Starter Kits Available on VaporFi
If you are a newbie vaper, you need to use beginner friendly products and accessories. The VaporFi has a wide range of products and accessories to make your beginner friendly journey as smooth and fun as possible. You can find custom vape pens, e-cigarettes, vaporizers, e-juices among others. You can read reviews on the site to help you in choosing the best starter kit.
The following are top brands of starter kits you can buy at VaporFi: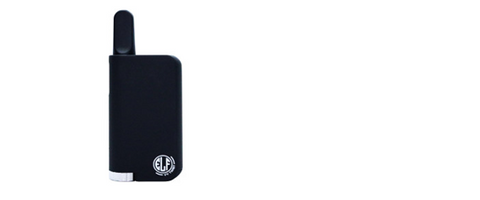 1.3.1 Customized Vaporizers
At VaporFi, you can access various types of customizable vaporizers for both the starters and advanced vapers. Once you decide the vape tanks, batteries, and flavors, you like, you can leave the rest to us. You will have a well-designed, high-quality, and customized starter kit.
1.3.2 Vape Pens
The VaporFi vape pens offers the users the latest high-tech features. They have a sleek convenient design, are portable, and durable. The vape pens come in assorted colors, sizes, and vary in the level of strength.
You can get any of these and more top-quality vape pens from VaporFi:
SMOK RPM 40
Vaporesso SKY SOLO
1.3.3 Vape Tanks
When you get the VaporFi starter kit, you get to enjoy the latest technology features for much more fun vaping experience. For, instance, the 2.5 ml tank that allows you to have the best vaping experience. You can try the VaporFi Pro 3 Starter Kits for an authentic, and fun-filled vaping experience. Also, they are easy to refill.
Advanced Vapor Kits
We offer high-quality vape kits for both advanced and beginner vapers. If you are looking for an advanced vape kit, we got you covered. You can get vape kits with a large e-juice capacity and high-capacity batteries of up to 3000mAh.
Branded Vape Starter Kits
VaporFi has over the years selected bestselling and top brands of vape kits in order to give you the best. As technology evolves, VaporFi is up the sleeves to give you high-quality and cutting-edge vape starter kits.
Devices You can find at VaporFi
VaporFi offers a wide selection of high-quality vaping devices. The devices come in different colors, styles, shapes to suit your preference. In addition, the vapes devices at the VaporFi are equipped with cutting edge technology, high-performance capabilities, high-tech user interface, friendly user controls. If you are looking for the latest mod, e-cigarettes, e-juices or any device that could help your experience, you should consider shopping at VaporFi.
You can find any brand and top-quality e-juices and liquids on VaporFi. You will get tobacco-free nicotine e-juices that well blended with various flavors to enable you choose the best. In addition, we have dessert and fruit e-juices which are quality assured. At VaporFi, you will have 100,000 flavor to choose.
The vape tanks are the ultimate support for a great vaping experience. VaporFi has a wide variety of vape tanks to ensure you get exactly what you need.
VaporFi deals with high-quality and functional disposable vapes. Disposable vapes are best if you do not want to deal with refills, charging, cleaning, or maintenance. Enjoy your puffs, dispose the kit and grab a new one. Here are disposable vapes you can buy at VaporFi:
Ignite V15 Synthetic Disposable
NU-X Disposable Inhalers Bundle
To enjoy your vaping experience to the fullest, you will find yourself need an extra accessory. For instance, a battery, a tank, or mouthpiece. If you need any accessory, you can easily and quickly get it from VaporFi. VaporFi deals high-quality and top brands of accessories such as VaporFi, SMOK, Samsung, Vandy Vape, Sense,among other top brands.
VaporFi operates both an online store and brick and mortar stores. You can basically get anything you need for your vape experience from VaporFi, for personal use and for business. If you would like high-quality vaping products for your store, such as vaporizers, e-cigarettes, e-liquids, and accessories, you will get it all at VaporFi.
 The VaporFi Wholesale Program, enables you to get all the products you need with ease. With, this program, you get a close working relationship with VaporFi for efficient delivery of top-quality products. The program serves all types of businesses including retail stores and international shipping businesses.
If you are in the US, you enjoy free shipping for orders above $39. The shipping fee is $6.90 with a fast processing of orders. You will enjoy fast and same day shipping for orders placed before 12 pm EST.
If you are interested in placing orders, you can check for the contacts and more details about VaporFi on their website.
The VaporFi is focused on offering high-quality vaping products. It is for this reason; they have continually received great reviews from their customers. The products that have been reviewed are the VaporFi e-liquids, e-cigarettes, mods, vaporizers, vape pens, and accessories.
Coupon Codes
VaporFi ensures that while you enjoy high-quality you do it at a friendly price. You get a couple of discounts and coupons on various categories of products. For instance, you get 10% Off First Order Auto Ships, Up To 50% Off Starter Kits, and $10 off + Free Shipping With Email Signup. Take note of these discounts and coupons to enable you get value for your money.
0 UPENDS
UPENDS deals with a wide variety of vaping products such as disposable vapes, vaping devices and accessories, pod mod, and pod system.
2.1 UPENDS Disposable Vape
The good thing about a disposable kit, is that you will not have to refill, clean, maintain your vapes every now and then. You will only use it once and discard it. UPENDS disposable are perfect for people with a busy lifestyle or for travelers.
2.2 UPONE Disposable Vape
The UPONE by UPENDS is a great-value disposable vape kit that allows you to enjoy your vaping experience for long.
The UPONE has a long lasting 850mAh with a good tank capacity of 4.5 ml.  It will last longer compared to a regular disposable vapes, thus saving you more. The UPENDS disposable vape is safe to use, with a safe-guaranteed class A battery. It is made with a thick, organic, and pollutant free cotton.
It comes in different flavors such as juicy grapes, cool mint, Cuban tobacco, pineapple ice, Lychee crush, and raspberry blueberry.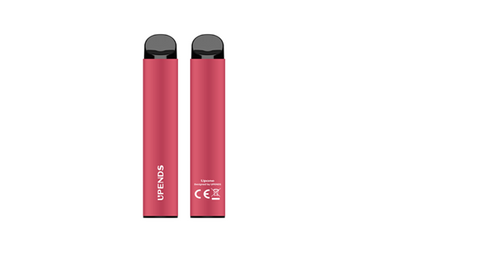 3 UPENDS Pod System
The UPENDS pod systems are functional, fun, and easy to use. The Pod System from UPENDS are:
Upcott is a super-value pre-filled pod system at a great price.  It is easy to use with no leakages, spitting, or popping.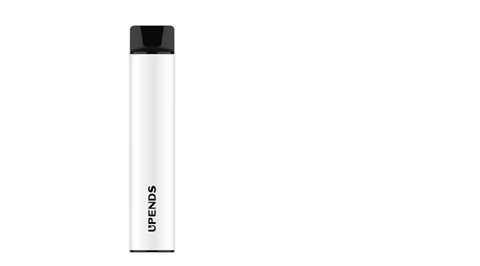 2.3.2Uppen Plus
Uppen Plus has a special unique design. It uses the EtchipTM coil to give you rich, original and tasty flavor. It is versatile, easy to use with an ergonomic stylish design.
Uppen is an open pod system that gives you an ultimate satisfaction with original rich flavors. It is super hygienic, and easy to use.
The UpOX is a great value mini open UPENDS pod system. It comes at an incredibly friendly price with great performance compared to other pod systems in the market. Additionally, it has sleek minimalist design, with amazing durable features and is easy to use.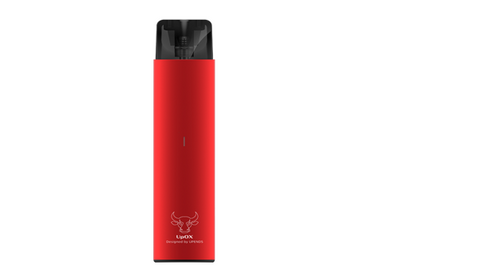 2.4 Pod Mod
The UPENDS pod mod will give a great vaping experience with amazing clouds.
2.5UPENDS Devices
The UPENDS devices are fun and easy to use to give you a great fun-filled experience when vaping. The devices are:
2.5.1Uppen Pod
The Uppen Pod gives you satisfaction from the first to the last puff. It has a large heating area with an improved heating efficiency. The Etchip™ Coil has a flat base to ensure an uninterrupted vaping experience without dry hits, spitting, leakage, or popping.
2.5.1 Upcott Pod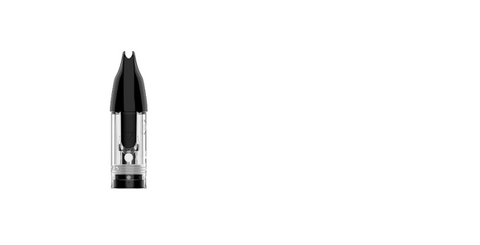 The Upcott pod is made with high-quality organic cotton to prevent leaking, popping, and spitting issues. It gives you a fun-filled and comfortable vaping experience.
The UPENDS is a sincere optimistic, and honest brand that deals with high-quality vaping products such as vaping devices, mods, systems, and disposable vapes. Using the UPENDS vapes gives you an incredibly fun-filled vaping experience