There's no denying that the quest for quality vape devices has been on the rise. This is because vapers have been complaining of fake or even unsafe vaping devices that have flooded online stores. Fortunately, companies are allowing customers to buy directly from them keeping at bay counterfeits.
In this article, we look at Alohma Company that is hailed for listening to vapers demands and providing them with quality vaping products. Let's have a look at the company and all of its products.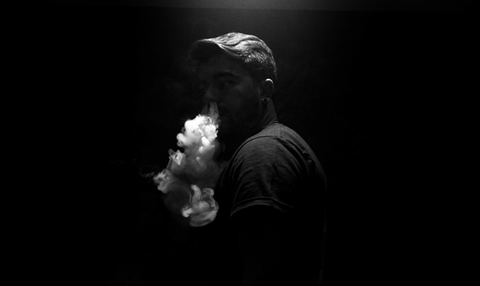 1           Who is Alohma?
Alohma is a vaping company that was started by Sam Alaymeh in 2011. As a vaper, he was motivated to start a business that would cater to the needs of other vapors in Omaha.
 After educating himself on what is needed to start and run a successful vaping business, he started Alohma. Fast-forward to 2021 and they are expanding to other states and even planning to go global.
2           Products overview
Like other premium vaping companies in the United States, Alohma offers a wide array of vaping products. Let's look at their main categories.
2.1         E-liquids
Alohma has a large assortment of e-juices coming in different flavors from various brands they associate themselves with.  Some of the popular flavors include tobacco, candy, cereal, fruit, desert, and others. You also get salt nice-liquids from this company. They come in a pocket-friendly price that is ideal for all vapers.
Some of the e-liquuids you can buy include:
Prime Salts, Zombie Blood
Blossom Salts, Sun Kiss
Steezy Salts, The Bizz
Graham Slam Slat, Golden Slam
There are hundreds of e-liquids to choose from and they come in different potency from 30 to 60mg. this means the company serve both beginner and avid vapers.
2.2         Kits
A kit is one of the most vital instruments a vaper should have in his arsenal. At Alohma, you can get anything from beginner, intermediate, to advanced kits. 
The beginner kits are easy to use and are way cheaper than the rest. Besides, they are designed in such a way you can easily transition from smoking to vaping without much hassle. Another benefit is that they are concealable, resembling a pen.
Furthermore, tsome of them are disposable saving you the headache of charging and refilling. Here are a few beginner kits you can buy.
2.2.1        VaptioBeco Bar Disposable
2.2.2        Hyde Color Disposable
2.2.3        SMOKtECHMico Vape kit and many more.
For average vapers, the company has intermediate vaping kits for you. Some feature a pen style design while others come in a box design. Besides, as an average vaper, you are already comfortable vaping in public hence no need of concealing.
Again, they fetch an average price and are equipped with better features compared to beginner kits. For example, most have a refill hole, power button, and allow you to change temperature settings.
Some of the intermediate kits to buy include:
2.2.4        Vaporesso SWAG II Kit
2.2.5        GeekVape Aegis Boost Kit
2.2.6        Suorin Reno Vape Kit and more.
Now, if you are an avid vaper, Alohma got you sorted with their range of advanced kits. Most of these kits feature a box mod design. While there are pen style vape pens, they are larger compared to starter ones.
As expected, they offer better results such as temperature control, refillable cartridges, and more. They also have high potency compared to the rest.
Some of the kits to buy include:
2.2.7        GeekVape Aegis Boost Kit
2.2.8        Vaporesso Gen S
2.2.9        Suorin Reno Vape Kit and many more.
As you can see, there is something for everyone.
2.3         Tanks
Avid vapers also love using tanks since they offer more storage capacity compared to conventional pod systems. They can be used for replacement purposes with compatible vape pens. They hold extra vape juice so you can vape for long.
They also come with coils for optimal heating of the e-juice. As such, you'll get a tasty vapor and pleasant smell. As expected, there are tons of tanks to choose from. Here are a few to consider.
2.3.1        FreemaxFireLuke Pro
2.3.2        Horizon Tech Falcon II
2.3.3        Vaporesso Pod Stick Replacement Pod.
The best part, Alohma sells them at an affordable price compared to other companies in the market.
2.4         Pods
Pods are smaller and lighter compared to mods. Besides, they are stylish and come in a slick design. Pods are common with on-the-go vapers while mods are mostly used by heavy vapors.
Pods also do well with nic salts since they offer better vaporization compared to mods. While rightly so, they do not pack as much power and technology as the mod.
Some of the pods to purchase include:
2.4.1        VapitoBeco Bar
This pod is the disposable type making it ideal for novice vapers. It has a 280 mAh battery that allows for extended vaping and a tank capacity of 1.3ml. it comes with ten flavors namely mango ice, pink lemonade, peach ice, lush ice, and banana ice, and more. You'll be spoilt for choice on this.
2.4.2        Vaporesso Pod Stick
This pod stick comes with a built-in coil which ensures the e-juice is heated optimally and a thanks to the press-to-fill system, you can easily refill it on the go. It has a maximum capacity of 2 ml of e-liquid. So, if you want more vaping, this is a perfect choice for you.
2.4.3        SmokTech Novo 2 Replacement Pod
This type comes in a pack of three. Each has a 2ml e-juice capacity for everyday vaping and high-temperature resistance so you can get the vapor in the right temperature. Besides, you get two coils rather than one for that extra boost.
3           Does Alohma offer wholesale services to customers?
Yes, Alohma has a wholesale program where interested parties can apply. In fact, the company is searching for wholesalers who can enable growth of the brand in other states and also countries. If you want to get on board, just contact them.
4           Where does Alohma ship from and how long is the order delivery?
Alohma ships from Omaha, Nebraska. Besides, it has stores around Omaha where you can pick your vape systems if you don't fancy online shopping. The company supports mail order which are processed the same day if you order before 5: 00 pm.
Later than this, and your order will be processed the following day. Alohma is not clear on how long it will take to get your order. However, they state that order deliveries are different depending on the state you are in.
Besides, they do not ship to Indiana, California, Pennsylvania, Washington DC, Utah, and Arkansas and other sates due to existing laws.
5           How can you contact them?
Well, there are numerous ways to reach Alohma with the easiest being through their online chat. Others include:
5.1         Phone: (704) 696-8899
6           Alohma review
6.1         Meets regulatory requirements
Alohma is compliant with FDA regulations. This means that you can rest assured that it does not sell sub-standard products or sell nicotine products to children. Besides, it publicly reveals that some of its products have nicotine which is arguably important for people who are not well-versed with its effects.
6.2         User-friendly interface
The user interface is minimalistic and lists all the categories that the company deals with.  This makes navigation todesired products easy. Also if you want to visit their other pages, you just need to scroll to the bottom and you'll find them.
6.3         Clear product description
The product descriptions are straightforward and not salesy. They showcase what the product contains without loading you with unnecessary information.
6.4         Stores around Omaha and other states
Unlike some businesses that are entirely online, Alohma has brick and mortar stores around several states. This ensures that you can get your pods replaced or you can get you vape system anytime you want to. No shipping delays whatsoever.
7           Want to buy from another stellar company? Well, you can opt for UPENDS
UPENDS is one of the fastest growing e-cigarette company around the globe. Fortunately, they cater to the needs of customers from different states and countries.
Another benefit of dealing with UPENDS is that you get to enjoy some of the best wholesale prices in the market. Their main focus is to supply the vaping industry with some of the best vaping systems in the market.
Their products come in pen style design well suited for on-the-go and new vapers. Besides they are easy to carry and conceal whether at home or in the office.
It mainly deals with disposables, pod systems, devices, and pod mods. So if you are looking for trendy pods, UPENDS is the company to look up to.
With UPENDS, you can rest assured of long vaping at a discounted price. And if you want to be a distributor, UPENDS got you sorted. They are actively looking for distributors across the globe.
8           Conclusion
Whether you want a quality and genuine pod, tank, or e-cigarette, Alohma got you sorted with their wide array of products. They are cheap, durable, and ensure you get nothing but the best vaping experience. The same case applies for UPENDS products. You can buy pod systems, disposable, and more from them.