Find Vape Shops Selling Vuse Alto Pod Kits Open Near Me (My Location)
Using this free Vape locator tool to help you to find Vuse Alto pod Kits vape shops near me(my location).
The pods are among the best vape tools that you can employ for your vaping journey. They offer the convenience of vaping anywhere and anytime you like because of their slim and sleek nature. The pods carry everything you need to vape and satisfy your cravings, and yet they come in a slim and sleek body that can fit in your pocket.
Even with the effectiveness of pods, not all of them are designed the best way possible to give you the vaping quality you deserve. You need to be watchful for you to choose the best one from among the many in the market. The Vuse Alto is one such vape pod kit that you can count on. We at UPENDS have given it a detailed review to help guide you to its features.
What is Vuse Alto Pod?
Vuse Alto Pod is a unique vape pod developed by Vuse that is perfect for both beginner and expert vapers. This wonderful vape pod is characterized by pre-filled pods, a draw-activated system, a 350mAh capacity battery, and many other vaping features that will ensure that you get the best as a vaper.
Do you need to know more about Vuse Alto Pod? Well, let's read together to the end.
Vuse Alto Pod Specs
350mAh Capacity Battery
Pre-filled Pods
Draw-Activated System
8ml E-liquid Capacity
22grams Weight
4-Color Options
1-Ohm Coil Resistance
Vuse Alto Pod Features Review
Here is a detailed review of the Vuse Alto Pod features;
 Battery Life and Charging
Like any other vaping pod, the Vuse Alto Pod is also powered by an in-built and rechargeable battery that comes with a capacity of 350mAh that gives you a reasonable vaping time before it is depleted for recharging.
Charging this battery is easy and simple. You need to connect it to the power source via a Micro USB cable and allow it to recharge. This battery requires 70 – 80 minutes to have fully recharged. The best thing with the Alto is that you can enjoy vaping as it is still recharging without compromising on the vape quality. The charging cord is long so as to allow you to vape without interfering with the charging process.
Intelligent LED Light
The Vuse Alto is equipped with an intelligence that you can use to monitor different operating parameters. When the LED lights up, it translates to different meanings as you use your Vuse Alto; the LED can glow when producing the vapor, it fades when the drag is complete when it blinks green, it means your battery is low and needs recharging, it lights solid Green when your Vuse Alto is charging, the Green LED goes off when the battery is completely charged.
You only need to pay attention to the LED to make sure you translate it as required.
Ease of Use
Using Vuse Alto is amazingly easy. It comes with a prefilled pods that you don't need to go through the process of refilling again. It does not require that you vary the temperature settings nor the vaping wattage. This means that what you need to do is to recharge its battery and start enjoying your vape.
After recharging the battery, connect the battery with the pod and make a puff. This automatically activates the device allowing you to continue enjoying the puffs.
Flavor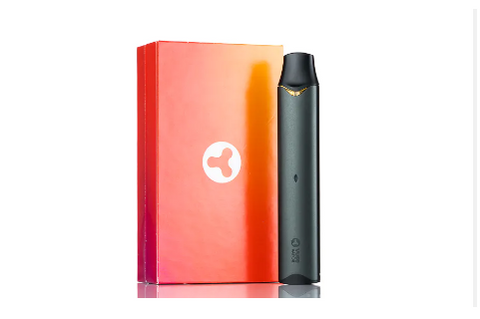 Vuse Alto makes use of prefilled pods that are prefilled with your favorite flavors. There are three main flavors that come with variable strengths of 5%, 2.4%, and 1.8%. This allows you to choose the flavor you want alongside your preferred strength.
Here are the flavors that you can choose from;
Rich Tobacco- this is for you if you are looking for a bold and mature tobacco flavor. It is tasty and with an overall fuller flavor that is more developed to give you an outstanding vaping experience. 
Menthol – this flavor gives you a standard-tasting menthol with an icy finish. Its tastes and feels like menthol.
Golden Tobacco – this gives you a tobacco taste with a cigarette-style flavor. It is best if you have just quit smoking.
Pods and Pod Capacity
The Vuse Alto makes use of prefilled pods with a capacity of 1.8ml. It comes with a pack of two pods, each lasting for three days. This, however, may depend on your vaping frequency; if you are a light vaper, this pod can last for even five days. 
Replacing the pods is easy and straightforward; you can easily detach them from the battery and slide them into the battery easily without struggling.
Cost of Purchase
The cost of a complete kit of Vuse Alto is about $17.98. This cost caters to two packs of prefilled pods, a Charger, and a power unit. After the pods are depleted, you may be required to replace them at an average cost of $ 10 to $12. This varies depending on the pod flavor and the vape shop you are buying from.
If you consider buying the Vuse Alto, you also need to include the shipping fees.
Building Quality and Design
The body of Vuse Alto takes a marvelous design with no sharp edges making it ergonomic enough to carry on your palm without any inconveniences. Its interior is built intact, leaving no space for leaking, spitting, or the liquid bubbling inside the e-liquid pod. 
The battery and the pod are designed to join each other uniformly through a magnetic connection that is, however easy to separate.
Variable Colors
Vuse Alto is available in four different colors that you can choose from. Depending on your color preference, you can either go Rose Gold, Gold, Graphite, Black, or Silver.
General Performance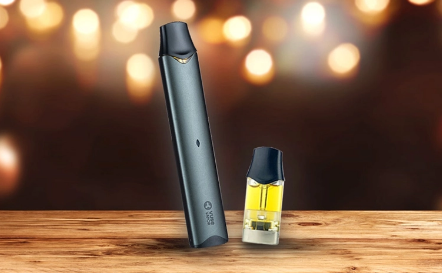 Vuse Alto allows you to enjoy a perfect puff every time you think of vaping. It makes use of 1.8ml e-liquid capacity pre-filled pods that give you an amazing vaping experience allowing you to vape for a long before replacing them. The pods are totally sealed to make sure there are no leakages as you vape. This allows you to enjoy an uninterrupted vaping experience.
Its draw-activation system also allows you to realize an amazing experience. After recharging the battery and attaching it to the pod through a magnetic connection, you only need to make a puff to activate Vuse Alto and start vaping. 
Vuse Alto allows you to choose the best flavor from its collection of three main flavors with variable flavors. These flavors give you a satisfying vaping experience leaving you craving for more puffs.
Pros and Cons
Pros
Vuse Alto is compact and lightweight thus;, mobile

It gives you incredible hits

Its flavors are outstanding

It is easy to operate and change pods

It is built with a high-quality body
Cons
The e-liquid level is hard to monitor

Its pods are not strongly held to the battery
Vuse Alto Competitors in the Market
Vuse Alto Vs. Juul
They are both pod systems and easy-to-use

They are both powered by in-built rechargeable batteries

While the Vuse Alto comes with an e-liquid pod capacity of 1.8ml, the Juul comes with an e-liquid pod capacity of 0.7ml

The Vuse Alto is powered by a 350mAh capacity battery, while the Juul is powered by a 200mAh capacity battery

While the Vuse Alto comes with three flavors, the Juul comes with eight flavors
Vuse Alto Vs. Vuse Vibe
They are both draw-activated

While the Vuse Alto comes with an e-liquid capacity of 1.8ml, the Vuse Vibe comes with an e-liquid capacity of 2ml
Here's a Video Showing how to Locate Vape Shops Open Near Me;
UPENDS: Vape Wholesale Supplier
Uppor can serve you better. It is well-designed and featured with outstanding features to make sure that every puff you make the count. With the specially-selected Etchip 3.0 Cloud Chaser that features mesh coils specially selected wicks, Uppor always promises intense and uncompromised flavor.
This mod also gives you a healthy vaping experience with its 5-layers of leak-proof design. This design makes sure you inhale a pure vape free of any foreign element. Uppor does not disappoint.

Conclusion
The Vuse Alto is one of the decent pods that caters to all vapers, whether beginner or expert. Its features make it highly portable and produce decent-sized clouds that you can admire and enjoy as a vaper. It makes use of a robust battery that allows you to enjoy non-stop vaping for a while before stopping for recharging. There are a few shortcomings that accompany Vuse Alto, but they do not overrun its advantages. You can also try alternative vape equipment from UPENDS.