VOOPOO is a globally renowned brand dedicated to pushing the boundaries of technology and investing in innovative solutions. Their relentless pursuit is driven by a single purpose: to unlock boundless possibilities for vape enthusiasts, inviting them to immerse themselves in the captivating world of vaping.
Established in 2014, VOOPOO, a Chinese powerhouse, burst onto the vaping scene in 2017, leaving an indelible mark with their extraordinary Drag Mod. This groundbreaking device showcased VOOPOO's pioneering Gene Chip, an exclusive control board celebrated for its unrivaled adaptability, unwavering dependability, and impeccable precision.
Melding alluring aesthetics with impeccable craftsmanship, VOOPOO weaves together visionary designs and cutting-edge technology, crafting vaping devices that transcend the ordinary.
Intriguingly, these meticulously crafted creations incorporate innovative features meticulously tailored to fulfill the unique desires and aspirations of vapers worldwide, captivating their senses and elevating their vaping experiences to extraordinary heights.
In this review, we will delve into the features, performance, and overall appeal of VOOPOO's disposable vape pens.
What Is A VOOPOO Disposable Vape Pen
A VOOPOO disposable vape pen refers to a pre-filled, ready-to-use vaping device manufactured by the brand VOOPOO. Unlike traditional vape pens that can be refilled or have replaceable coils, a disposable vape pen is designed for one-time use and is typically discarded once the e-liquid or battery is depleted.
VOOPOO's disposable vape pens provide users with a convenient and portable vaping option, offering a hassle-free experience without the need for maintenance or refilling. These pens come pre-loaded with e-liquid and a built-in battery, allowing users to enjoy their favorite flavors and nicotine strengths until the device is depleted, after which it can be disposed of responsibly.
Why Choose VOOPOO's Disposable Vape Pen
Design And Portability
VOOPOO's disposable vape pens are sleek and compact, designed with portability in mind. With their lightweight and pocket-friendly form factor, these pens are perfect for users on the go. The ergonomic design ensures a comfortable grip, allowing for seamless vaping sessions wherever you may be.
Ease Of Use
One of the standout features of VOOPOO's disposables is its user-friendly nature. There are no buttons or complicated settings to navigate - simply inhale on the mouthpiece to activate the device. This simplicity makes the pens ideal for both novice and experienced users who value a hassle-free vaping experience.
Flavor and Vapor Production
VOOPOO has always been known for its dedication to flavor and vapor production, and its disposable vape pens are no exception. These pens come pre-filled with a range of delectable e-liquid flavors, carefully crafted to deliver a satisfying vape.
Whether you prefer fruity, dessert, or tobacco flavors, VOOPOO offers a diverse selection to cater to different palates. The integrated coil and airflow design ensures optimal vapor production, allowing for thick clouds and intense flavor with every puff.
Longevity And Battery Life
While disposable vape pens are designed for one-time use, VOOPOO has ensured that their pens offer impressive battery life, allowing for extended vaping sessions. Depending on usage habits, a single disposable pen can last for several days or even weeks. This longevity ensures that vapers can enjoy their favorite flavors without the need for constant replacements.
Safety Features
Safety is a top priority for VOOPOO, and their disposable vape pens incorporate essential safety features to protect users. Overheating protection, short-circuit protection, and overcharge protection mechanisms are integrated into the devices, providing peace of mind and preventing any potential accidents.
Environmentally Conscious
It's important to note that disposable vape pens do contribute to waste. However, VOOPOO has taken steps to minimize its environmental impact. The pens are made with recyclable materials, and the brand encourages responsible disposal methods. It's always recommended to check local recycling guidelines and dispose of the pens appropriately.
VOOPOO Disposable Vape Pen Products
VOOPOO DRAG 4 177W STARTER KIT
Introducing the Voopoo Drag 4 177W Starter Kit, a powerful vaping setup that combines a maximum output of 177W with the UFORCE-L Tank. This kit is driven by two 18650 batteries, providing ample power for an exceptional vaping experience. Powered by the advanced GENE Chipset, the Drag 4 Kit delivers impressive performance and customization options.
With support for temperature control, it is compatible with nickel, titanium, and stainless steel wires, allowing users to tailor their vapor output to their preferences. The Drag 4 Kit also utilizes the versatile PnP Coil Series, catering to both mouth-to-lung (MTL) and restricted direct lung (RDL) vaping styles.
Features
2 Ohm resistance
15 Ohm VooPoo PNP-TW15 Coil
VooPoo UFORCE L Tank
USB-C Charging Cable
User Manual
VOOPOO VINCI 3 Pod Mod Kit
The VINCI 3 is a unique device that combines the qualities of a pod system and a box mod into one. Featuring a screen and adjustable output ranging from 5 to 50 watts, it offers a customizable vaping experience.
The device also includes fully adjustable airflow, allowing users to fine-tune their preferred airflow settings. With its internal 1800 mAh battery, it provides reliable power throughout the day. The VINCI 3 utilizes 4 mL capacity pods and is compatible with the widely available PnP coils, offering a wide range of coil options for users to explore and choose from.
Features
1800 mAh battery
4 mL capacity
Range of coil options
Charging: Type-C
Adjustable Wattage
Adjustable Airflow
VOOPOO Argus G 25W Pod System
Discover the VOOPOO Argus G 25W Pod System, a compact and portable device that offers a range of impressive features. With a 1000mAh battery, the Argus G ensures long-lasting vaping sessions. Its pen-style design, constructed from durable zinc alloy, makes it ideal for vapers on the go.
The device is compatible with Argus POD Cartridges, allowing you to decide between a 0.7ohm or 1.2ohm pod cartridge. The Argus G also features an airflow switch, enabling you to switch between mouth-to-lung (MTL) or restricted direct lung (RDL) vaping styles.
By adjusting the wattage and utilizing the display screen, which provides essential vaping information, you can customize your vaping experience. All these functions can be easily navigated using the single firing button. Experience exceptional flavor and vapor with the VOOPOO Argus G.
Features
2mL Capacity
Battery Capacity: 1000mAh
Type-C Port
5-3.0ohm Resistance
Draw-Activated
Adjustable Airflow
VOOPOO Argus POD SE 18W Pod System
Experience the VOOPOO Argus POD SE Pod System, a versatile device offering a maximum output of 18W, an airflow control switch, and 2mL pods with integrated 0.7ohm or 1.2ohm coils. Crafted from durable zinc alloy, the Argus POD SE's chassis provides excellent protection against minor falls and drops.
The 2mL pods are conveniently side-filled and available in both 0.7ohm and 1.2ohm options, delivering exceptional flavor and vapor in either mouth-to-lung (MTL) or restricted direct lung (RDL) formats. Activated by draw, the VOOPOO Argus POD SE allows users to adjust the airflow via the control switch located on the back.
Powered by the advanced GENE Chip, this pod system is a valuable addition to your vaping collection, especially suited for those seeking a compact and portable vape that lasts throughout the day. Recharging is effortless with the Type-C Port.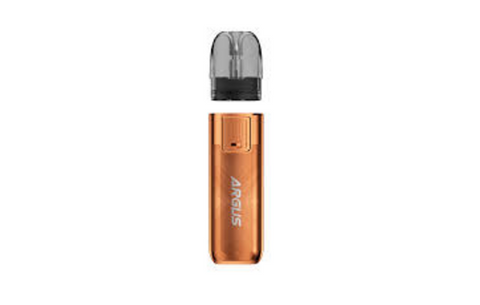 Features
2mL Capacity
800mAh Battery Capacity
5-3.0ohm Resistance
Airflow Control Switch
VOOPOO Doric Q 18W Pod System
The DORIC Q features an adorable and durable double-injection design. Its impressive 800mAh battery ensures a long-lasting vaping experience, lasting up to 2 days on a single charge. The cartridge is designed to have a long lifespan, allowing for up to 10 days of vaping.
Thanks to its ingenious cavity design, the DORIC Q effectively prevents condensate leakage. You can expect stable output power and a consistent taste from the very first puff to the last, ensuring a satisfying vaping experience throughout.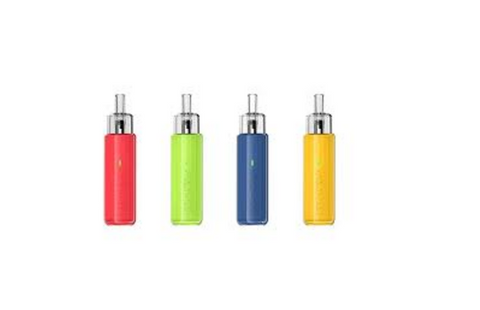 Features
800mAh battery
6-3.0ohm Resistance
Type-C Port
2mL Capacity
Draw-Activated
FAQs
How long does a VOOPOO Disposable Vape Pen last?
The longevity of a VOOPOO Disposable Vape Pen depends on various factors such as usage frequency and duration of each session. On average, a single disposable pen can last for several days or even weeks, providing consistent vaping pleasure.
Best Vape Wholesale Supplier-UPENDS
Welcome to the fascinating world of Vape UPENDS, where innovation and style converge to produce an unmatched vaping experience. Prepare to be fascinated as we showcase our cutting-edge technologies, stunning designs, and unrelenting focus on every minute detail.
As a valued member of our community, you will have access to a range of offers that will take your vaping pleasure to new heights. Our passionate group of expert craftspeople put their entire being into creating perfect and gorgeous equipment. We aim to arouse your sophisticated taste buds with each inhale and stoke your feeling of enchantment so that you are in awe of the wonders we have in store.
We joyfully embark on this life-altering journey with you with the ultimate goal of providing you with an exceptional vaping experience. Take a moment to unwind and unwind as we demonstrate why Vape UPENDS is the top option for discerning users who demand nothing less than the best. The adventure ahead promises an astonishing universe of vaping delights, so be ready to be enthralled.