Introducing the QRJOY Disposable Vape - Death Row edition, the ultimate vaping device tailored for those in search of a premium encounter. Offering an extensive 5000+ puffs, this vape pen guarantees a prolonged and gratifying session, surpassing all other disposable vapes on the market. Boasting a nicotine concentration of 5% and containing 13ml of e-juice, every inhale is brimming with the ideal fusion of flavor and contentment.
The formidable 650mAh rechargeable battery ensures enduring usage across multiple sessions, while the sleek ergonomic design ensures comfortable handling and utilization. Crafted for portability, its lightweight construction lets you carry it effortlessly, and the USB Type C port enables swift and convenient charging.
Indulge in an immersive vaping experience with Death Row Vapes, a brand that has revolutionized convenience, quality, and fulfillment in the realm of disposable vape devices. Each meticulously fashioned Death Row Vape guarantees a robust 5000 puffs, delivering an enduring and rewarding vaping journey for you to relish whenever and wherever you desire.
Why Choose Death Row Vapes
Death Row Vapes prides itself on its distinct array of flavors, presenting a diverse selection that caters to all preferences. From the velvety and fruity amalgamation of Strawberry Banana, expertly blending sweet strawberries with ripe bananas​1​, to the refreshing and enlivening Black Ice, a daring fusion of blackcurrant and menthol​2​, each inhalation promises an enthralling expedition for your taste receptors.
Each device boasts a Silicon Tip for comfortable utilization and is furnished with a rechargeable battery, ensuring uninterrupted vaping encounters​​. Sporting a nicotine potency of 5%, Death Row Vapes are meticulously crafted for veteran users in search of a potent yet smooth sensation.
The packaging for Death Row Vapes devices comprises 5 units per box, with a total of 60 boxes per pack, ensuring ample stock for retailers and vaping enthusiasts​4​. As a responsible brand, Death Row Vapes enforces stringent age verification procedures during checkout and delivery, guaranteeing that their products do not fall into the hands of minors.
The brand also provides explicit health advisories, cautioning against usage by individuals under 21, expectant or breastfeeding mothers, and those with medical conditions sensitive to nicotine​5​.
Distinguished by innovation, flavor richness, and a steadfast commitment to quality, Death Row Vapes emerges as the preferred choice for discerning vapers who demand excellence. Whether you are a vaping novice or a seasoned aficionado, Death Row Vapes presents an exclusive and gratifying vaping journey that sets it apart from the rest.
Features
5000+ puffs

USB Type C port

5% Nic Salt

13ml of e-juice

650mAh battery

20 Available Flavors
Flavors
Tobacco
For those who appreciate the classic taste, Death Row Vapes offers a meticulously crafted Tobacco flavor that embodies the timeless essence of traditional tobacco leaves. With each puff, you'll experience the rich and robust notes that have stood the test of time, delivering a vaping experience reminiscent of your favorite tobacco blend.
Strawberry Peach
Satisfy your cravings for a fruity fusion with the Strawberry Peach flavor. The succulent sweetness of ripe strawberries harmonizes beautifully with the juicy essence of peaches, creating a harmonious dance of flavors that is both tantalizing and smooth. It's a vape that encapsulates the best of both fruits in every delightful puff.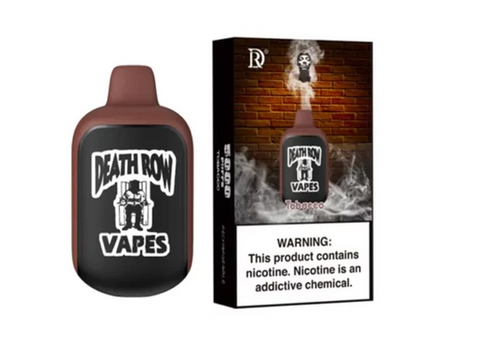 Kiwi Strawberry
Experience the playful interplay of tangy and sweet with the Kiwi Strawberry flavor. Death Row Vapes has masterfully blended the zesty allure of kiwi with the familiar sweetness of strawberries. The result is a vibrant concoction that's bursting with tropical vibes and berry goodness, offering a vaping experience that's both exotic and familiar.
Apple Watermelon
Quench your thirst for deliciousness with the Apple Watermelon flavor. This blend captures the crisp juiciness of ripe apples and the refreshing essence of watermelon. It's a mouthwatering pairing that strikes a perfect balance between sweet and revitalizing, delivering a vaping sensation that's as revitalizing as it is satisfying.
Mint
For a revitalizing and invigorating experience, look no further than Death Row Vapes' Mint flavor. Immerse yourself in the cool embrace of minty freshness with every inhale. This flavor offers a rejuvenating twist that cleanses the palate and leaves you feeling refreshed, making it an ideal choice for those moments when you seek a revitalizing break.
DEATH ROW 7000
Death Row Vapes presents an exclusive, limited-edition disposable vape device containing 12 milliliters of e-liquid, capable of delivering approximately 7000 puffs. This device boasts a battery capacity of 700mAh, ensuring an extended and enduring vaping encounter. Moreover, it offers a diverse selection of 13 flavors to choose from.
 Features:
12mL Prefilled Capacity

700mAh Battery Capacity

7000 Puffs

5% Nicotine Strength

Draw-Activated

Mesh Coil

Type-C Port Charging
Flavors
Banana Ice
Prepare for a tantalizing fusion of sweet and cool with Death Row Vapes' Banana Ice flavor. Immerse yourself in the creamy richness of ripe bananas, enhanced by a refreshing menthol breeze. This harmonious blend creates an enchanting experience that is both comforting and invigorating, making each puff an indulgent treat.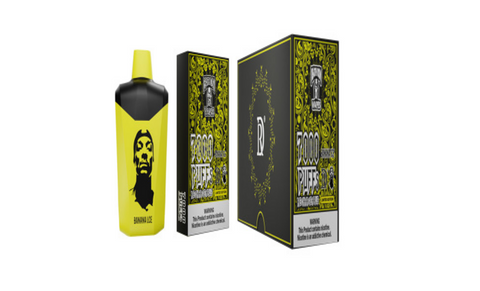 Fruit Punch
Step into a world of tropical bliss with the Fruit Punch flavor. Death Row Vapes has curated a medley of exotic fruits, expertly balanced to replicate the classic taste of fruit punch. With each inhale, you'll be transported to a sun-soaked paradise, where the harmonious blend of fruits dances across your taste buds
Mint
This rendition promises the same invigorating freshness that cleanses your palate and leaves you feeling rejuvenated. It's a timeless choice for those seeking a cooling escape, perfect for moments when you desire a refreshing vaping experience.
Strawberry Banana
Embrace the ultimate harmony of fruits with the Strawberry Banana flavor. Death Row Vapes blends the sweetness of strawberries with the creaminess of ripe bananas, resulting in a delectable symphony that's both smooth and tantalizing. It's a flavor that embodies the best of both worlds, ensuring a satisfying vape every time.
Clear
For those moments when you seek purity and simplicity, the Clear flavor from Death Row Vapes offers an unadulterated vaping experience. Free from complex blends, Clear provides a clean slate that allows you to appreciate the essence of your vape device, ensuring an uncomplicated and straightforward journey.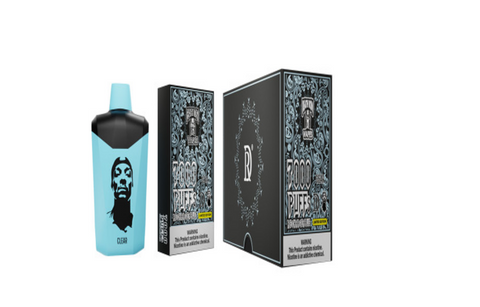 Luscious Watermelon
Revel in the succulent essence of summer with the Luscious Watermelon flavor. Death Row Vapes captures the juicy, refreshing taste of ripe watermelon, delivering a vaping experience that's as delightful as sinking your teeth into the real fruit. It's a flavor that embodies the season of sunshine and leisure.
Strawberry Watermelon
Experience the dynamic pairing of two beloved fruits with the Strawberry Watermelon flavor. Death Row Vapes skillfully combines the sweetness of strawberries with the thirst-quenching allure of watermelon. The result is a flavor profile that's both familiar and exciting, offering a delightful balance of fruity notes.
Other product suggestions
UpBar GT
The UpBAR GT represents a significant development in the vaping industry. This disposable e-cigarette is pre-filled with decadent flavors that are packed with nicotine. The UpBAR GT, which offers 600 puffs, borrows design elements from high-performance automobiles and boasts a chic aesthetic that goes well with its pleasant flavor experiences.
The Upends Upbar GT stands out thanks to its special function that allows customers to readily check how much e-liquid is still in the gadget.
Features
2 ml e-liquid
2% Nicotine Strength
20 mg Nic Salt
410mAh battery
600 puffs
FAQs
How many puffs can I expect from a Death Row Vapes device?
The number of puffs varies based on the specific device model and usage, but our devices are designed to provide a substantial number of puffs. Our limited edition disposable vape, for instance, offers approximately 7000 puffs.
What is the e-liquid capacity of the limited edition disposable vape?
The limited edition disposable vape by Death Row Vapes is packed with 12 milliliters of e-liquid, ensuring a prolonged and satisfying vaping experience.
Best Vape Wholesale Supplier-UPENDS
Explore the wonderful world of Vape UPENDS, where innovation and fashion meet in perfect harmony. Get ready for an incredible vaping journey filled with memorable encounters. We kindly encourage you to join our vibrant community, where a number of unique deals are available to improve your vaping experience.
Vape UPENDS' cutting-edge creations, sophisticated designs, and exquisite craftsmanship are the cause of our unending happiness. Our team of skilled artisans puts their love and expertise into making flawless, exquisite creations that will dazzle your senses. We strive to awaken your sophisticated taste with every breath and to kindle an enchantment that will leave you dumbfounded at the impressive experiences we have painstakingly crafted.
Our ultimate objective is to offer a vaping experience that is unsurpassed, and we are eager to embark on this transformational journey with you. While you take a moment to unwind, let us to show you why Vape UPENDS is the best choice for discriminating against those who want nothing less than perfection.
Prepare to enter a world where imagination, style, and pure wonder converge to create an experience that will captivate you and leave you wanting more.