Vaping has come as the best replacement for smoking. Vaping involves inhaling a vapor created by vape equipment, preferably a vape pen, mods or pods. Different vape equipment comes in different quality, vaping power, life and delivers variable flavors depending on the e-juice you use.
Because of the emergence of different vape shops, there may be confused when you want to choose the best vape equipment for you. Because of this reason and many other considerations, you need to identify the best vape shop that you can trust to get the vaping equipment from. Some of the best vape shops include UPENDS and Vape Station.
This article shall focus on the Vape Station as one of the best vape shops you can always count on. We shall focus on its main vape equipment like Vape Pods, Accessories, E-Liquids, JUULS and many more other vape equipment that you can get in the shop.
What Is Vape Station?
Vape Station is one of the one-stop-shop where you can buy E-liquids, Accessories, MTL devices, tanks, Mods, Pods, replacement parts and many other vape supplies online. It is one of the fastest-growing retailer shops in Pakistan that always delivers any goods you order online all over Pakistan; you pay on delivery.
If you miss their website, you can always contact them through;
Whatsapp/Call: 0330-9244888
Email: info@vapestation.pk
Physical Shops at Shop # 1, Plot # 14-C, South Park Avenue, Phase 2 Extension, D.H.A Karachi
Vape Station Main Vape Equipment
Here are the main vape equipment you can always get on the shelves of Vape Station;
Vape Station Vape Pods and Mods
Vape Station has a vast collection of vape Pods that are outstanding and of high quality. They include;
Uwell Caliburn G Pod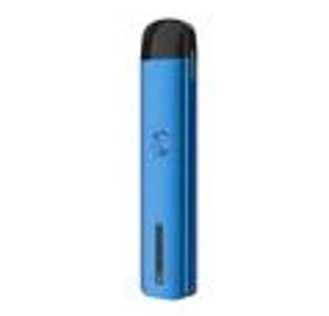 Uwell Caliburn G Pod is mostly adored by many vapers because of its new look and powerful vape experience delivery. It is powered by a 690mah in-built battery that is powerful enough to allow you to vape all day long without requiring a charge. even without refilling it, many vapers
take advantage of its 2ml e-liquid capacity that also allows you to make many puffs before refilling it again.
Uwell Caliburn G Pod comes with a dimensional size of 108.3 x 22.5 x 12.6mm. This is sleek and slim enough to fit uniformly in your pocket. This means that if you are always on the move, you can always carry Uwell Caliburn G Pod along and vape anywhere anytime, even without being noticed.
You will find Uwell Caliburn G Pod so versatile with its Type-C charging that allows you to recharge the battery quickly, thus, making it easy to enjoy a continuous vape.
Swag II Mod
Swag II Mod is an outstanding Mod that is among the best collection you can get from the Vape Station shelves. It utilizes the AXON Chip that gives a continuous hit as you vape throughout the 0.02s firing time.
Swag II Mod is also preferred by many vapers because of its user-friendly design. It comes with a simple user interface that makes it easy to use even with a new user with zero prior experience.
Vaping using Swag II Mod is also outstanding, having the fact that it is designed to give you a comfortable touch. It has an ergonomic curve, a rubber coating that is fingerprint resistant and scratch resistant that combine to give you a nice feel as you hold it.
Geekvape Aegis Boost Pro 100W Pod Mod
Geekvape Aegis Boost Pro 100W Pod Mod is one of the best quadra vaping kit by Aegis. It is exceptional as it comes with greater power output, high e-liquid capacity, among other updated vaping variables.
It is able to give a maximum output wattage of 100W that allows you to enjoy a huge flavor and a strong hit that will leave you satisfied after making few puffs. Even with such strong vaping power, Geekvape Aegis Boost Pro 100W Pod Mod comes with an e-liquid capacity of up to 6ml that allows you to refill it with enough e-liquid that will allow you to enjoy vaping a long time before refilling it.
Vape Station JUULs
To facilitate JUULing, Vape station also stocks a number of JUULs that you can find to be very helpful and versatile. Juuling is a form of vaping that you can enjoy hit using special Juuling equipment called JUULS.
Here are some of the best JUULs you can get from Vape Station;
JUUL Pods-Rich Tobacco
JUUL Rich Tobacco Pods are a brand new JUUL Pod that adds an outstanding deluxe twist to the classic tobacco blend. They give you authentic facets of a real deal from a Virginian blend of golden tobacco.
The JUUL Pods-Rich Tobacco e-liquid contains a proprietary formulation that blends VG, PG, Extracts, Natural oil and flavor.  It further has a regulated temperature that delivers the best vapor to allow you to enjoy the best hit and flavor.
JUUL Pod Royal Crème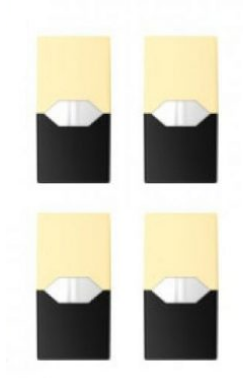 This is a JUUL Pod that is rich in cacao flavor that allows you to enjoy vanilla notes in a pack of four. JUUL Pod Royal Crème is easy to use; you only need to click the Pod into place and start puffing.
JUUL Pod Royal Crème comes with an e-liquid with a proprietary formulation that combines nicotine, VG and PG, and flavor that makes sure you get an outstanding vaping experience.
Vape Station E-Liquids
E-liquids play an important role in facilitating vaping. When subjected to some regulated temperature, e-liquids transform into an inhalable vapor that you can inhale to quench your cravings. 
Here are some of the best e-liquids that Vape Station has for you;
7 Daze ICED Reds Apple Peach
If you want to experience a fruity flavor, then the 7 Daze ICED Reds Apple Peach is the best e-liquid to count on. It combines frozen peaches and juicy to give you a delicious taste of chilled red apple.
7 Daze ICED Reds Apple Peach comes in a 60ml bottle with an option of 0mg nicotine, 3mg nicotine and 6mg nicotine. This caters for new vapers and experienced ones.
AVDR Topgun Iced Peach Strawberry
AVDR Topgun Iced Peach Strawberry gives you a beautiful peach flavor in a 60ml bottle with a 3mg nicotine strength. If you understand the taste of tinned peaches, then AVDR Topgun Iced Peach Strawberry gives you exactly that.
The strawberry taste is gentle and not overpowering. AVDR Topgun Iced Peach Strawberry comes with a 40%PG and 60%VG that makes sure you always get the best.
Some other e-liquids you can get from the Vape Station include; Speed Juice with a grape flavor, Speeds Juice with Blackcurrent flavor, Sad Boy, and Speed Juice Mango flavor, Speeds Juice with a strawberry flavor, among others.
Vape Station Accessories
While your vape equipment is in use, it may require some replacement parts to continue enjoying vaping. This is possible with the Vape Station vast collection of various accessories that you can readily get on their shelves. The accessories include; EFest Slim K2 Vape Battery, Aspire Cobble Replacement pod, Coilology performance coil, Geek Vape Aegis Boost Pro Replacement Pod, FreeMax MAXPOD Replacement coils, and many more.
FAQs Associated to Vape Station
Where can I Buy JUULs from?
JUULs are new devices in the market. They are the best when you wish t start Juuling as a form of consuming nicotine and quenching the nicotine cravings. You can get JUULs from leading online vape shops like the Vape Station and UPENDS.com. Online vape shops like UPENDS.com are trustable with quality and timely delivery of JUULs and other vape equipment.
Conclusion
Many people who have visited Vape Station vape shop before have reported satisfaction from the quality of the products they get to affordable prices to timely delivery of the ordered vape equipment. You can always trust Vape Station to make sure you enjoy the best vaping experience.