There are seamless ways to make sure that your life is super interesting every day, and vaping is one of them. With the right vape equipment at your disposal, you will gladly improve your vaping lifestyle at a surprising margin. If you need to enjoy the best vaping experience, you should only think of employing a disposable vape device.
Disposable vapes are vaping types of equipment that are designed to offer seasonal vaping, and once their content is depleted, they are disposed of as you go for another unique flavor and get your vaping moments worth to always look forward to.
What is Vaal Disposable Vape?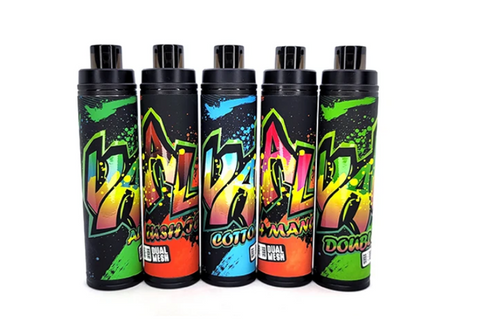 This is a box-like disposable vape device that employs the Widewick technology. This latest technology feature is designed to offer its users a pure taste in every successful puff. The physical colors that make up this wonderful disposable vape device are bold, with attractive patterns. The disposable vape device is highly portable. The Vaal disposable vape device is capable of comfortably fitting in your pocket. You will also adore its comfortable feel as it ensures you get the best out of every vaping session. There are several Vaal disposables vape models in the market, and here are the general features that you will meet when you interact with them.
Vaal Disposable Vape Review
Ease of Use
This is a feature that makes a great difference when compared to other regular vape devices. The vape device is pretty much less complicated. Other regular vape devices will require you to access spare parts and other attachments for them to run. The Vaal disposable vape device is here to lessen the burden of buying different flavors over and over again. You do not have to change any settings as it is ever ready for use at any given time or place. You have the chance to have a great vaping experience without refilling or recharging your vape device. There are no buttons that might intimidate you when you wish to start vaping. All you have to do is to make your first puff, and you will be set.
Multiple Flavors of E-juice
The disposable vape market is vastly growing, and you are yet to encounter even more exceptional flavors that disposable vape devices bring. The Vaal disposable vape device offers you a wide range of vape flavors that range from refreshing fruit to sweet desserts and everything in between. If you are a beginner, it will take a lot of time to learn which flavor will work best for you.
Cost of Purchase
The Vaal disposable vape device is quite different from the conventional e-cigarette products. You do not require any extra attachments for your vaping journey to bear fruit. The Vaal disposable vape device proves to be the cheaper alternative that will make you want to indulge in more. The disposable vape device allows you to easily try out different flavors without incurring the cost of purchasing a separate vape e-liquid. You will marvel at how pocket-friendly the Vaal disposable vape is, and you will never regret having one on a daily basis.
General Performance
When it comes to performance, the Vaal disposable vape will make you forget that other vape devices do exist. The disposable vape is known to be highly user-friendly as it is capable of offering you both direct-to-lung and mouth-to-lung vaping experiences. The Vaal disposable vape gives you a healthier way of nicotine consumption and ensures that your vaping is clean and safe. The Vaal disposable vape gives you a discreet and odorless vaping experience. Check out the following Vaal disposable vape models that you are free to choose from;
Vaal 600 Vape
This wonderful vape device comes with a stylish and crystal-clear appearance that will catch your eye once you meet it for the first time. The disposable vape device features a built-in 350mAh battery that is meant to heat up 2ml e-juice. This e-liquid capacity translates to 600 tasty puffs. For you to enjoy smooth throat hits and attain nicotine satisfaction, 17mg of salt nicotine is included. You will marvel at the huge flavor range this vape device offers.
Some of the vape flavors that you will find include Strawberry kiwi, Peach mango, Mixed berries, mango, milk banana, lush raspberry, gummy candy, strawberry ice cream, tobacco, aloe mango, and other delicious flavors. Thanks to the 7.2-ohm coil that ensures that you enjoy the original taste of the available flavors.
Vaal Q Bar
With the first impression, you will definitely fall in love with this spectacular disposable vape device. The vape device features a petite and unique shape that lets you comfortably hold it or easily pocket it. You will be happy with the high portability it offers as it weighs 28g only. With this vape device, you are expected to enjoy up to 500 puffs of smooth and pure taste. The smooth hits are made to exist by the inclusion of 17mg salt nicotine in the e-juice.
This amazing disposable vape device offers you a vast array of distinct flavors that will blow your mind. The Peach Mango, Milk Banana, Energy Drink, Tobacco, Strawberry Ice Cream, Strawberry Lime, Vanilla Coke, Bubble Gum, and watermelon are some other exciting flavors that you get to interact with once you have this Vaal disposable vape model. Along with other exceptional features, you will admire its powerful 400mAh battery.
Vaal 1600C
This is pretty much a unique disposable vape device that allows you to recharge it once the battery power is depleted and the e-liquid content is still remaining. The disposable vape device comes with an 850mAh integrated battery that is capable of instantly heating up the e-liquid in the vape device. This disposable vape device allows you to use a USB-C charger for recharging your device when it is low.
 With this Vaal disposable vape model, you will enjoy a huge puff count from the 4.5ml e-liquid content. The vape device supports a 1.2-ohm coil that ensures that you enjoy delicious flavors.
It is quite intriguing that you can get up to 20 flavors from this device. Some of the vape flavors include Orange Ice, Strawberry Kiwi, Double Apple, Gummy Candy, Blueberry Ice, Peach Mango, Mamba, and Pina Colada Rum, among many other delicious vape flavors.
Vaal E5000 Vape
Apart from the attractive physical design that features bold colors, this Vaal disposable vape model offers you excellent performance. If you need a disposable vape device that brings the latest technology features that bring convenience and fun to your vaping experience, then this is the right choice for you. This is a wonderful vape device that comes with a 12ml pre-filled e-liquid. The large e-juice capacity allows you to enjoy up to 5,000 puffs. The vape device employs a 650mAh battery that is powerful enough to heat up the entire vape e-liquid.
With this exceptional vape device, you will have a greater chance to enjoy up to 18 amazing flavors. The mouth-watering flavors that you can find in this vape device are as follows: Blueberry Ice, Blue Razz, Tobacco, Energy Drink, Mixed Berries, Orange Ice, Mango Ice, Mint, Strawberry Ice Cream, Cotton Candy, Strawberry Kiwi and many more outstanding flavors. Thanks to the 1.2 Ohm coil that assures you of authentic taste from the available flavors.
Alternative Disposable Vape Pen - UPENDS UpBar GT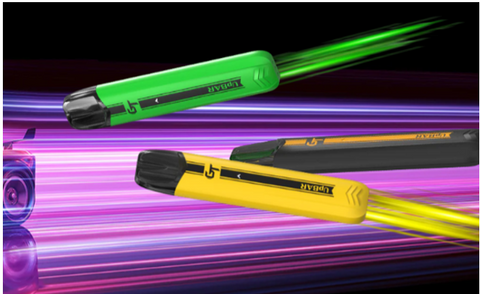 UPENDS UpBar GT is the best alternative disposable vape device that brings the satisfaction you need. This unique vape device is designed with the ultimate intention to deliver a better vaping performance than that of any other vape device that exists in today's vape market. This amazing disposable vape comes with a mesh coil that is known to be perfect, ensuring that the flavors that you are served with are absolutely authentic. With a vast array of flavors you can select from, you will indeed be a happy vape user.
The White Peach Tea, Blueberry Ice, Lemon Mojito, Mixed Berry, Ice Mint, Blueberry Peach Ice, Tigar Blood, and Lemon Ice are just a scope of what you will enjoy once you are involved in the UPENDS UpBar GT vape device. With this wonderful vape device, you will celebrate up to 600 flavorful puffs. Thanks to the leakproof technology that ensures that the UPENDS UpBar GT remains reliable and worth using anytime.
Wholesale Vape Equipment Supplier: UPENDS
Welcome to UPENDS, which is the world's leading vape product supplier that has proved to be a great vape product manufacturer as well. With every vape product tried and tasted, UPENDS has won most vape users' souls for its excellent creativity and innovation they employ in ensuring their customers get nothing but the best. Right from the physical appearance of the vape products to excellent flavors and high portability, you will just be amazed.
UPENDS is dedicated to making daily improvements on your vaping standards, and hence, the reason why it has dominated the vape market over the recent years. With UPENDS, you are assured of quality vape products at a very affordable price.