What is a V2 Pro Series 3 Vape
The V2 Pro Series 3 is a device developed by Vapor 2 Company that makes vaping products. The V2 Pro Series 3 is the predecessor to the V2 pro series 2.
For a few years, the vapor 2, alias the V2 vape brand, has been selling some of the best cigars like vape brands in the USA. They recently decided to move into the e-cig performance market, and they use the vapor 2 pro series 3.
The V2 Pro Series 3 is built with a magnetic connector that allows you to use both e-liquids and herbs and essential oils when the cartridges are swapped.
V2 Pro Series 3 Build
You have come across ego battery types, so you know that they come with the battery and clearomiser screws placed at the top of the device. The v2 pro series, on the other hand, is a special kit designed slightly differently, and this is something you will see when you first take it off the package.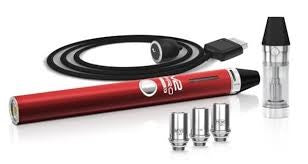 The battery is enclosed behind a long tube made from aluminum that perfectly fits the clearomiser to give a perfect e-cig. Additionally, the cartridge does not use the standard screw threads you usually see on other pens and mods. The v2 pro series 3 uses a magnetic connection that works so perfectly.
Apart from the fantastic connection, you also get a magnetic USB charging port that perfectly fits onto the charging pin. An added advantage to this charging system is that it allows you to vape while still charging your v2 pro series 3.
Performance of the V2 pro series 3
If you love doing heavy vape, you are faced with the task of frequently having to charge, and in worst cases, you will have to buy another pair of batteries. You can get between 6 to 7 hours of action for the first usage period when your vape is fully charged.
The v2 pro series 3 has a combined body design fitted with a 650 mAh battery enclosed within a metal cover. Thinking of the kit only holding one vaporizer means that the 650 mAh capacity is not very cool.
It will be one boring device for pro-vapers because they will need more charge throughout the day. The charging period takes an hour or less. The good side of this is that you are provided with a passage code that allows you to vape while charging your device.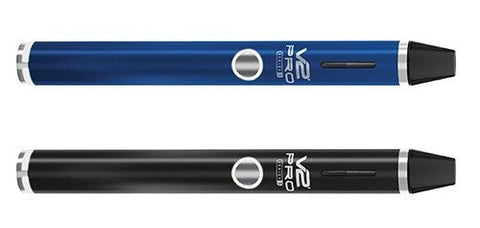 The V2 Pro Series 3 is activated by pushing a button located at the center of the device shaft, once you press the power, your battery will be powered, and the e-liquid will be vaporized.
Your pen will not be shut off as you vape because it has a 10 seconds cutoff time. When you repeatedly press the activation button thrice, the device will shut down to prevent it from activating accidentally. Follow the same procedure if you want to use it again.
Vapor production
You might want a long list of things from an e-cigarette; seemingly, vapor quantity is the most attractive feature every vape enthusiast seeks. The v2 pro series 3 has been applauded for performing excellently in providing this. Putting in the size and favorable price, you get yourself a vape pen with improved functionality.
You can tell from the long 10 second cutoff time of the series 3 that the tight draw was added intentionally to use a vaping experience that does not feel different from smoking. You can be sure that that is the reason most ex-smokers pick on the excellent vape.
We can compare the performance of a v2 pro series 3 with that of an eGo style e-cigarette.
E-liquid, flavors, and clearomizers
The v2 pro series 3 comes with two bottles of similar e-liquids. You can straightforwardly agree that this device is versatile and flexible because it comes with three types of cartridges: e-liquids, the other for dry herbs, and essential oils.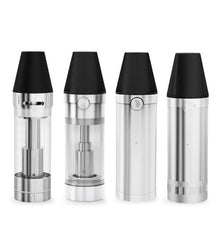 The magnetic drop-in attachment technique perfectly snaps when put into the metal tube. This is a different feature from the usually threaded cartridges.
Every cartridge has its thread pattern at the bottom, and this is to alert the device to adjust to whatever you are using the vape for. It is also essential to recall that you can only use V2 products with the vaporizer.
The packaged e-liquid cartridge holds the only 1.6ml, which is good compared to what you get from customizers. This e-liquid size is appropriate for beginners and casual vapors; for heavy vapers, you know that you will have to obtain a refill many times as the day goes by. For people who quit smoking, the clearomizers wick gives some warm vapor appealing to those seeking the experience. The advantage of it is that it never leaks.
Pros
Multiple functions such as an essential oil and dry herb vaporizer as well as an e-cigarette
You get unmatched qualities of vapor
You get a lifetime warranty on purchase
The pass-through charging lets you vape while charging
It is easy to load when needed for use
Does not burn
Cons
You may feel the vapor getting harsh towards the end of a vaping session
the chamber for the dry herb is smaller
it gets hot when you touch it after a long usage period
the battery does not last long compared to the activities involved
you buy oil and herb cartridges separately because it only comes with e-liquid cartridges
Watch this YouTube video to use the V2 Pro Series 3
FAQs about the v2 pro series 3
How do you select the best vape?
When you want to select the best vape for your personal use, you need to consider a few things.
Shape; vape pens and mods come in different shapes, with most trying to find one that is attractive to their user; make sure you find a vape with a form that is pleasing to your eyes, and you will like
Vapor production; many vape users are attracted mainly by the vapor production quantity of the mod, so you must select a device that will give the desired amount of vapor you want.
Battery life; you do not want a vape that will go off on you while you are in the middle of a vaping session. It would help if you had a reliable vape that will keep enough charge for a long time.
What are the different types of v2 pro series 3 vape kits?
The v2 pro series 3 is a pro series vape from V2 vape, which means that the only difference you can get with v2 pro series three is the color difference and cartridge difference. You get a liquid cartridge, dry herbs, and wax cartridge.
Where can I buy a v2 pro series 3 vape?
You can order a v2 pro series 3 vape from their website and online stores. If you cannot access any of this, check with your local vape store to check if they have V2 cigs products in stock. Other online stores such as Amazon and eBay also have a few v2 pro series 3 in stock, so you might be lucky to land your hands on one.
Alternative vape: UPENDS
Upone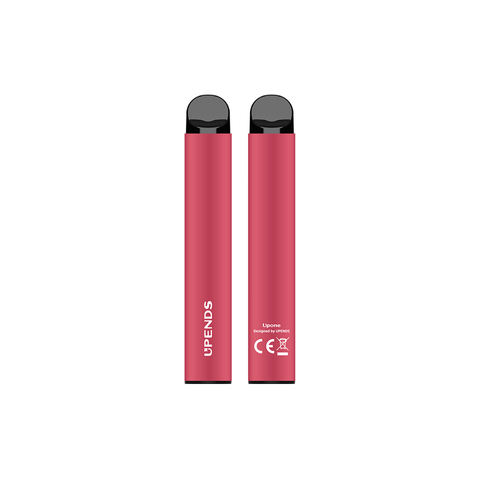 Upone by UPENDS is a disposable vape with a prolonged feeling of enjoyment. It comes with an in-built battery and a capacity of 4.5 ml, giving you a long-lasting operation.
The UPENDS vape made the Upone using thick cotton-base soil, ensuring that you as the user get superior and stable vapor on each puff without leakages and popping.
Conclusion
The V2 Pro Series 3 has proven how much vaping has changed within a short period and the importance of innovative technology in the vaping industry. Even though it cannot be named as the best e-cigarette on the market currently, the functionality you get cannot be matched to anything.