In the recent past, vaping in Pakistan has been gaining a lot of popularity. There has been a general increase in the number of vapers, even as most smokers strive to do away with the bad habits of traditional smoking. To cater to the high number of vapers, more and more vape shops and stores continue to come to light. However, most retailers have a problem with vape supplies. Most do not know where to source their supplies, which is challenging, especially for the new retailers. If you are a retailer or reseller looking for a reliable e-cigarette wholesaler or distributor, feel free to contact any of the following.
Name of Wholesale Dealer

Products

location

Vaping 365

 

Pakistan- a global supplier

Cloud9 vaping company

High-end RDAs, starter kits, Sub-ohm tanks, premium box Mods, a large selection of e-juices

Lahore, Pakistan

Vape Wholesale Pakistan

 

Vape kits, vape pods, RDAs, starter kits, Sub-ohm tanks, premium box Mods, a large selection of e-juices

Online store

Vape360 Islamabad Wholesaler

 

Vape kits, E-liquids, vape pods, tanks, coils, accessories, disposable pods

Islamabad, Pakistan

 

Vapebazaar.pk

Vape, E-liquids, NIC Salt, Tanks, disposables, accessories, Heets

Pakistan

Vapes Direct

Device, E-juice, disposables, accessories

Islamabad, Pakistan

 

1Ejuice

 

Nic salts, Disposables, Pod Systems, E-juices

Online global distributor

Alibaba

Vape kits, E-liquids, vape pods, tanks, coils, accessories, disposable pods to anything related to vapes

Online global distributor

Vapor 92 Pakistan

E-cigarettes, E-liquids flavors, nicotine salts, pods, tanks, plus many other products from different brands

Pakistan
1.Vaping365:

 

Pakistan wholesale e-liquid

 

Wholesaler and Distributor
Vaping 365 is one of the main distributors of e-liquids in Pakistan. The wholesaler is popular mainly because it offers quality products at excellent prices. Their customers are mainly vape shops located all over Pakistan. Vaping 365 has devoted itself to ensuring utmost customer satisfaction, and this explains the reason for the positive reviews the store has received. If you are a wholesaler looking for some of the best products your customers will love, then do not hesitate to visit Vaping 365.  Some of the popular products you will find include cakes and desserts, vaping dogs, accessories, disposables, among many others. All you need to do is register a wholesale account, and you will be ready to go.
Website: http://www.vaping365.com/pakistan-wholesale-e-liquid/
Address: 921 Knockmitten Close, Western Industrial Estate, Dublin 12.
Contact: +353 1 4507478
2.Cloud9 Vaping Company: Premium E-Cig Supplier in Pakistan
Cloud9 Vaping company is a vape wholesaler based in Pakistan. The company has played a great role in helping retailers set up their vape shops. The company offers quality selections in electronic cigarettes, e-juices, e-liquids, and other vape accessories.
The company is also known to have a friendly and knowledgeable support staff that helps retailers get what they need for their shops. All their products are 100% genuine, and they come at pocket-friendly prices.
Cloud9 vaping company is undoubtedly home to the most popular vaping products such as Aspire, eLeaf, joyetech, smoke, UD, Sigilei, GeekVape, and many more. You should reach out to them for more information about their wholesale packages.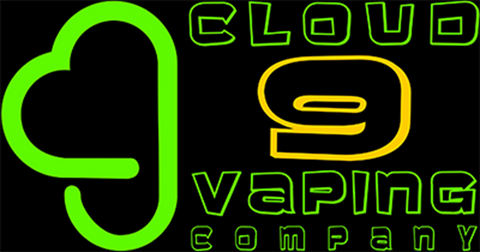 Website: https://cloud9vaping.co/
Phone: 0321 9235412
Email: sales@cloud9vaping.co
3.Vape Wholesale Pakistan: All in One One-Stop E-Juice Supplier in Pakistan
Vape wholesale is a global distributor of e-cigarettes and other vaping products. The store only operates as a wholesaler and distributor and not a retailer. So, whether you are in the UK, Pakistan, or the US, Vape wholesale will be a great option to buy your retail products.
Vape Wholesale operates both as an online store and a physical store. Each location has its own website domain. Retailers in Pakistan can order their products using the link attached below. The good thing about this store is that it offers a wide range of vape products, from the oldest e-juices one can think of to the latest vape products in the industry. All their products come at user-friendly prices. Users can get up to 80% off discounts plus free samples. You will be pleased with how knowledgeable and friendly their support staff is. You will definitely find what you are looking for and the help you want when selecting stocks for your vape retail store.
Website: https://www.vapewholesalen.com/vape-wholesale-pakistan/
4.Vape360 Islamabad Wholesaler: A Leading Vape store/Dealer In Pakistan
Vape 360 Pakistan is the home of popular and quality vape brands and electronic juices. With their expert knowledge in the vaping industry, the vape store has been able to create some of the best selections of e-liquids, hardware, and other vape products. Their core mission is to help smokers switch to healthier vaping habits instead of unhealthy and harmful traditional smoking habits. All their products come at competitive prices. For orders above 2000 PKR, users will enjoy free shipping. You can visit their website to explore some of their top vape brands, such as Aspire, vaporesso, VGOD, VooPoo, and many more.
Website: https://www.facebook.com/Vape360Pakistan/
Address: Shop no 18 first floor liberty square plaza, F-11 Markaz F 11 Markaz F-11, Islamabad, Islamabad Capital Territory, Pakistan
5.Vapebazaar.pk:
PreOrder And Whole American Premium Flavor in Pakistan
Vapebazaar.pk operates in a unique way. Retailers and users can order their vape products from any American online vape store, then vapebazaar.pk will have the products delivered at their doorsteps. It is as simple as that. Vapebazaar is primarily a distributor that recently extended its services to Pakistan. The store brags over 1500 premium e-liquid brands such as cosmic fog, vaporfi, dinner lady, cuttwood, kilo, and many more. Customers in Pakistan can have these flavors delivered to them within 7 to 14 business days. Users are guaranteed to receive 100% original products and utmost satisfaction. Those who need wholesale deals can visit their website to fill a form and have their products delivered to them within a few days.
Website: https://vapebazaar.pk/preorder-wholesale/
Contact: 0346-0082902
Email: info@vapebazaar.pk
6.Vapes Direct: Direct Distributor and Reliable Wholesale in Pakistan
Vape Direct is one of the best choices for online vape wholesale deals. It is a perfect destination for retailers who want to purchase anything related to vape. The store was founded in 2015, mainly selling vape products to UK customers. The store quickly expanded to form branches in Germany and Pakistan. Vapes Direct opened its branch in Pakistan in 2020 when it opened its first branch in Islamabad.
Vapes Direct believes in providing everything to its clients, which is the reason it has invested much in research to ensure that it meets the changing user needs. It is known to provide some of the finest quality vaping hardware, vape tanks, coils, mods, ejuices. Its main mission is to provide a healthier vaping lifestyle by helping consumers do away with the bad traditional smoking habits. You can visit their wholesale page to sign up and start making orders for your retail store. 
Website: https://vapesdirect.pk/wholesale/
Location: 14-O, Ground Floor, Ateeq Plaza, adjacent Bank Of Punjab, F-8 Markaz Islamabad, 44000
Contact: 0307-0085555
7.1Ejuice: Reliable global distributor of quality ejuices
1Ejuice is a fully compliant distributor and wholesaler of vape products. It is an online global E-juice distributor that has extended its wings to include services to Pakistan customers. 1Ejuice is known to supply a wide range of vape products and e-juice product lines such as Pachamama, naked 100, cosmic vapors, beard, round. Vape. Cp, burst e-liquids, space jam e juice, kilo e-liquid, charlie's chalk dust. You should fill this form for the wholesale application.
Website: https://www.1ejuice.com/pages/wholesale-e-liquid-distribution-pakistan
8.E-Lite Cig's & Vaporizer's

 

Via

 

GLOBAL DISTRIBUTION NETWORK
E-Lite Cig's & Vaporizer's is another great option for retailers. It distributes its products through the Global distribution network. From vape tanks, vaporizers, coils, e-liquids, pod systems, accessories, disposables, be sure to find all these products all stacked in one place.
Website: E-Lite Cig's & Vaporizer's
Contact: 0309-8881851
Email: customerservice@e-litecigs.com
9.Alibaba- Global Distributor
Alibaba is a Chinese Ecommerce Chinese merchant that supplies everything and anything. Sure enough, it offers vape products to its global customers, except the USA, where concerns of underage vaping had emerged. If you are in Pakistan and considering starting a vape retail store, you will find Alibaba's services reliable for all your stock needs. All you have to do is to create an account and start making orders.
10.Vapor 92 Pakistan
Vapor 92 Pakistan operates both as a retailer, distributor, and wholesaler. Moreover, the store operates a physical and online store. The website link for the online store is attached. Vapor 92 Pakistan is a great retailers' option because of the wide range of products it offers. E-cigarettes, E-liquids flavors, nicotine salts, pods, tanks, plus many other products from different brands are all located at the store. All these products come at pocket-friendly prices, which is why you should consider them. You must first open an account and fill a form to get wholesale services.
Website: https://vapor92.com/product-category/e-cigarette-kits/disposable-e-cigarette-kits/
Contact: +92-300-6621453
 UPENDS is Recruiting exclusive global distributor
Are you searching for a Vape Shop? Try out UPENDS! We have a wide selection of products, and we are one of the fastest-growing vape companies in the world. You will surely make good profits by starting a Vape franchise with UPENDS.