The world of vaping has been revolutionized by Elf Bar, a leading brand known for its innovative and convenient disposable vape devices. With an extensive range of flavors, Elf Bar has captured the hearts of vapers worldwide.
In this comprehensive guide, we will explore the best Elf Bar flavors of 2023, taking into account customer preferences and reviews. Whether you're a fan of fruity delights or crave the icy freshness of menthol, there's a flavor for everyone to enjoy.
Understanding Elf Bar and Its Popularity
Elf Bar has quickly risen to prominence in the vaping industry, thanks to its premium disposable vape devices that require no maintenance or additional accessories. These sleek and compact devices are perfect for beginners and seasoned vapers alike, providing a hassle-free vaping experience.
The popularity of Elf Bar can be attributed to its adherence to European standards, ensuring safety and quality. Additionally, the brand offers an impressive battery life and an extensive variety of flavors, making it an ideal choice for vapers on the go.
Features and Specifications of Elf Bar
Elfbar is a popular disposable vape brand that offers a wide variety of flavors and styles. Some of the features and specifications of Elfbar vapes include:
Disposable: Elfbar vapes are disposable, which means that they cannot be refilled or recharged. Once the device is out of e-liquid or battery power, it will need to be discarded.
Draw-activated: Elfbar vapes are draw-activated, which means that you simply inhale to activate the heating element and vaporize the e-liquid. There are no buttons or settings to worry about, making the device very easy to use.
Long-lasting: Elfbar vapes typically last for several hundred puffs, depending on the model and the user's vaping habits. This makes them a convenient option for vapers who are looking for a device that they do not have to worry about recharging or refilling frequently.
Flavorful: Elfbar vapes come in a wide variety of flavors, including fruit, candy, and dessert flavors. The flavors are generally very flavorful and produce a good amount of vapor.
Affordable: Elfbar vapes are relatively affordable, especially considering their long lifespan and flavorful vapor production. This makes them a good option for budget-minded vapers.
Here are some of the most popular Elfbar models:
Elfbar BC3500: This model has a 10.5mL e-liquid capacity and a 650mAh battery, providing up to 3500 puffs per device.
Elfbar BC5000: This model has a 13mL e-liquid capacity and a 650mAh battery, providing up to 5000 puffs per device.
Elfbar 600: This model has a 2mL e-liquid capacity and a 550mAh battery, providing up to 600 puffs per device.
Elfbar 1000: This model has a 3mL e-liquid capacity and a 800mAh battery, providing up to 1000 puffs per device.
Elfbar lux: This model has a 4mL e-liquid capacity and a 1000mAh battery, providing up to 1500 puffs per device.
Elfbar vapes are a popular choice for vapers who are looking for a convenient, flavorful, and affordable disposable vape device. They come in a variety of flavors and styles to suit every taste, and they offer long-lasting battery life and vapor production. If you are new to vaping or are looking for a disposable vape device that is both reliable and affordable, Elfbar is a great option to consider.
The Wide Selection of Elf Bar Flavors
Elf Bar boasts an impressive range of over 65 unique flavors, catering to all taste preferences. From classic menthol to tropical fruit blends and indulgent desserts, there's something to satisfy every vaper's cravings. Let's dive into the top Elf Bar flavors of 2023, based on customer feedback and popularity.
Watermelon Ice
One of the most beloved flavors, Watermelon Ice, offers a refreshing and vibrant vaping experience. With its sweet and juicy watermelon notes perfectly balanced with a cooling ice finish, this flavor is a top favorite among vapers. The combination of succulent fruit bursts and a hint of minty freshness makes Watermelon Ice an irresistible choice, especially during the warmer months.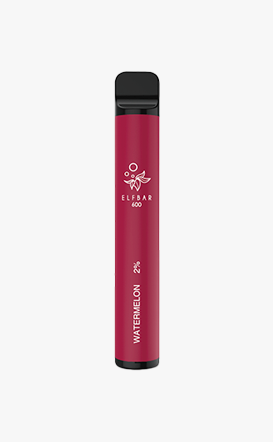 Strawberry Pina Colada
Indulge in the tropical goodness of Strawberry Pina Colada, a flavor that perfectly captures the essence of a classic cocktail. The blend of ripe strawberries and creamy coconut, with a hint of pineapple, creates a luscious and exotic vaping experience. The sweet and tangy notes of this flavor will transport you to a sunny beach paradise, making it a popular choice for those seeking a taste of summer.
Gumi
For vapers with a sweet tooth, Gumi is a must-try flavor. This unique blend combines the nostalgic taste of gummy candies with a medley of fruity flavors. Each puff delivers a burst of mixed berries, citrusy zing, and a touch of sweetness, reminiscent of your favorite childhood candies. Gumi is a delightful choice for those looking for a playful and enjoyable vaping experience.
Peach Mango Watermelon
Experience a symphony of tropical flavors with Peach Mango Watermelon. The combination of juicy peaches, ripe mangoes, and refreshing watermelon creates a harmonious blend that tantalizes the taste buds. Each inhale brings a burst of succulent fruits, while the exhale leaves a delightful sweetness on the palate. Peach Mango Watermelon is a crowd-pleaser and a go-to flavor for those seeking a fruity vaping experience.
Strawberry Mango
Indulge in the perfect balance of sweet strawberries and juicy mangoes with this delightful flavor. Strawberry Mango offers a delightful fusion of two popular fruits, creating a harmonious blend that's both refreshing and satisfying. The natural sweetness of ripe strawberries complements the tropical tanginess of mangoes, resulting in a flavor profile that's hard to resist.
Mango Peach
Combining the succulent sweetness of mangoes with the delicate notes of peaches, Mango Peach offers a delightful vaping experience. Each puff delivers a burst of tropical flavors that will transport you to a sunny paradise. The smooth and velvety texture of this flavor makes it a popular choice among vapers looking for a luscious and exotic taste.
Peach Ice
For those who enjoy the invigorating coolness of menthol, Peach Ice is a flavor that delivers a refreshing twist. The combination of sweet and juicy peaches with a chilling ice finish creates a unique flavor profile that's both soothing and satisfying. Each inhale brings a burst of fruity sweetness, followed by a cool and crisp exhale. Peach Ice is a fantastic choice for vapers seeking a refreshing and revitalizing vaping experience.
Fuji Ice
For vapers who appreciate the crispness of apple flavors, Fuji Ice is a must-try. This flavor combines the juicy sweetness of Fuji apples with a refreshing ice finish, creating a refreshing and invigorating vaping experience. Each puff delivers the delightful taste of freshly picked apples, accompanied by a cooling sensation that will leave you feeling rejuvenated.
Sakura Grape
Indulge in the unique and delicate flavor of Sakura Grape, inspired by the enchanting Japanese cherry blossom season. This flavor combines the sweet and juicy taste of grapes with a subtle floral note, reminiscent of cherry blossoms in bloom. Sakura Grape offers a refined and sophisticated vaping experience, perfect for those seeking a touch of elegance in their vape flavors.
Strawberry Kiwi
Last but not least, Strawberry Kiwi is a classic combination that never fails to please. The natural sweetness of ripe strawberries blends harmoniously with the tangy and refreshing taste of kiwi. Each puff delivers a burst of fruity goodness that will leave you craving more. Strawberry Kiwi is a timeless flavor that appeals to vapers looking for a familiar and beloved taste.
Best Wholesale Vape Supplier – UPENDS
UPENDS is a company that specializes in innovative vaping products. With a focus on quality and user experience, UPENDS aims to revolutionize the vaping industry. They offer a range of devices and accessories, including refillable pod systems and disposable vape pens.
It prioritizes customization, allowing users to mix and match components to create their ideal vaping setup. Their products feature advanced technology, ensuring consistent vapor production and satisfying flavor.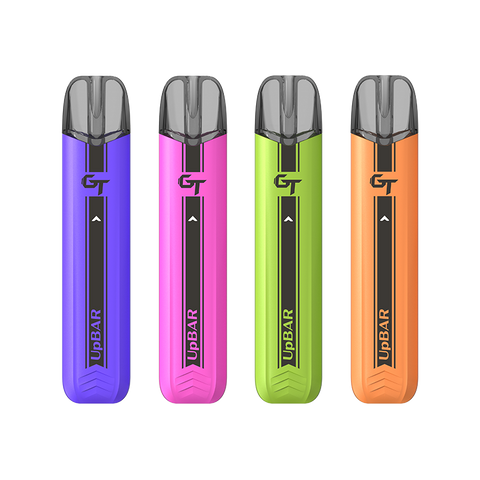 Additionally, UPENDS is committed to sustainability by offering eco-friendly options and promoting responsible vaping practices. Through their dedication to innovation and user satisfaction, UPENDS strives to enhance the vaping experience for enthusiasts worldwide.
Conclusion
In conclusion, Elf Bar offers a wide range of flavors that cater to every vaper's preferences. From the refreshing Watermelon Ice to the exotic Sakura Grape, there's a flavor to suit every taste bud. Whether you're a fan of fruity blends, icy menthols, or indulgent desserts, Elf Bar has something for everyone.
Explore the world of Elf Bar flavors and discover your new favorite vape experience. Remember, taste is subjective, so don't be afraid to try different flavors and find the one that satisfies your cravings. Happy vaping!