1.     UPENDS Guide to the Best CBD Bud and High CBD Strains
You may love vaping but getting the best CBD Bud, and CBD strains that will give you the best hit might be an uphill task. First, CBD is one of the many cannabinoids chemical compounds that occur naturally in cannabis.
As one of the compounds in cannabis, CBD is best known for its mental and physical benefits without paranoia, giggles, or couch-lock.
The demand for CBD bud and high CBD strains has been rising with the 2018 Farm Bill legalizing low-THC hemp cultivation. 
The marketplace has been filled with a number of CBD buds and CBD strains that getting the best may not be easy. UPENDS is involved in this field; we have set aside the best CBD Bud and high CBD strains that you can trust and shop online.
2.     Best CBD Bud and High CBD Strains 2021
The listed products are judged with their bud quality in addition to the CBD they contain. They will not disappoint you.
Crème De La Crème
Crème De La Crème is one of the best high CBD strains with a diesel and cheese smell. Crème De La Crème is developed organically indoors in the soil.
It comes with different compounds with variable percentages. The compounds include:
Terpene – 1.79% 
CBDA- 17.02%
Delta 9 THC- 0.04%
Total Cannabinoids- 18.3%
When using Crème De La Crème, you will experience a diesel and cheese taste similar to its smell with potent Indica effects.
Secret OG Strain
This is yet another strain that you can choose for your vape. It is highly known for its strong Indica leaning effects that give you relaxation and sleepiness.
Secret OG buds are silvery and green containing purple streaks. It gives you a gassy lemons flavor.
It contains 17.2% CBD combined with CBDA, 19.4% total cannabinoids, and less than 0.3% THC.
Secret OG Strain is highly loved since it is 100% organic and contains 100% hand manicured flower buds that make sure you get the best.
Super Suver Haze CBD Bud
If you need high relaxation and relief levels, then Super Suver Haze CBD Bud is the best bud strain to go for.
It is grown indoors using organic growing practices that make it the best. It further gives a sour and sweet taste with a strong sweet, savory, and fruity smell.
Super Suver Haze CBD Bud contains 18.26% CBDA, 0.09% delta 9 THC, and 20.1% total cannabinoids.
Papaya Nights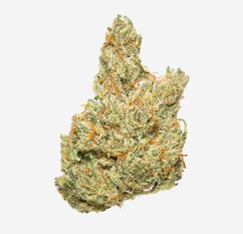 We can sometimes refer papaya nights to a Sativa strain that gives you an uplifting effect. Papaya nights strain is rich in sweet juicy flavors, including peach flavor, papaya flavor, and pear flavor.
Many vapers prefer papaya nights because it uplifts and gives a positive mood all day long.
Papaya nights will let you enjoy 19% CBD and 21% total cannabinoids. It is 100% hand manicured with no additives and no pesticides.
Citron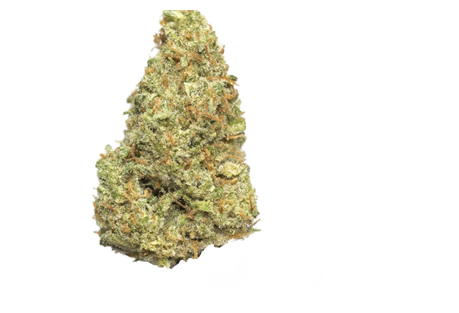 If you need an uplifting strain to use in your morning or daytime, then look no further as the Citron strain has got you covered. 
It has a sour lemonade taste with a dominant aroma of citrus, lemon, and sour that is the best if you are a fan of heavy cannabis strain.
It contains 17.8% CBD and 19.3% total cannabinoids. It is 100% organic, and it's 100% hand manicured flower buds and cold cured.
Space Invader
The Space invader is special because of its herbal notes of hope, gas, and clover that give it the best aroma.
It gives you the best relaxing feel during the evening after attending to your chores. You will enjoy a hoppy smell with cloves and gas hits.
It is widely used as it rich in terpenes like linalool and limonene with over 17% CBD and 20% total cannabinoids.
3.     What Type of CBD Bud to Buy
The online platforms have a complete spectrum of three tiers, both outdoor and greenhouse. The three tiers are:
Low Quality
This is the ugly stuff that is not of the best quality to be sold. It contains a lot of flowers, seeds, and leaves that are usually dried out with buds lacking their real color and character. 
This CBD bud strain gives you a bio-organic taste. You will also find other sites referring it to Bammer or Shwag.
Mid-level Quality
This is the second grade that is of good quality and gives you the desired effects. This grade is used to make numerous vape products, and the buds of this quality are rich in aroma, decent color, and trichome coverage.
Here the flowers are compressed, thus not photogenic. It may contain more leaves than the required normal. But the buds are more and big stems and may contain some seeds.
Some may refer it to regs or mids.
High-Grade
These buds are of high quality, with gorgeous buds rich in great aromas. This is the best CBD bud that you can get to blow up your mind.
When buying a CBD bud, make sure you countercheck its quantity against the price.
4.     Buying CBD Weed Online
Purchasing a CBD weed online requires that you proceed with a lot of precautions. It may be tricky because you can't smell or taste what you are buying; you only access to pictures and other features described.
To make sure you get the best:
Always consult from the customer care- after identifying the online platform you wish to acquire the product from, make sure you email their customer care to make sure of what you are ordering. You can also tell their trust in the way they will respond to you, and the time they will take to reply.
Closely examine the CBD weed Pictures- you need to closely examine the hemp flower that you want to spend your money on. The best pictures are characterized with a single bud without a complimentary background. 
Organic compounds don't vary much; thus, a picture can be the best way to check out.
Check for a Certificate of Analysis- a Certificate of Analysis (COA) is a third-party lab test that shows the quality of the bud you are purchasing. The COA results are displayed on the product page or even on the product QR code. COA results give you information like the percentage composition of Cannabinoids like CBG, CBD, terpene, and even THC.
You need to closely examine the COA results to make sure what you order is what you intended to order.
Check for the Effects- the CBD is non-intoxicating but when the cannabinoids and its terpenes combine can produce cause the entourage effect. You need to check the basic effects of if the CBD bud is Indica, hybrid, or Sativa.
Confirm the Packaging- the packaging mechanism must be able to protect your CBD bud till it is shipped safely. The most common and safe packaging techniques include double-bagged, glass jars, vacuum-sealed, and smell-proof bags.
5.     About UPENDS
UPENDS.com is the leading developer and online seller of different vaping equipment, including the best CBD Bud and CBD strains. The UPENDS product combines an outstanding design with quality to make sure you have the best vaping experience.
All the UPENDS products come at a wholesale price; thus, you don't need to break your bank in order to vape.
6.     Conclusion
Although the CBD Bud and CBD strains serve a similar purpose, they come with different specifications that vary from one brand to the other. 
When finding the best CBD Bud and CBD strains, you need to counter-check the specific requirements you need against what the specific CBD Bud and CBD strain offers.