If you are looking for the best disposable vapes on the market, you are probably overwhelmed by the number of options the market offers. For this reason, we bring you a list of the best disposable vapes that are at your disposal. 
We tell you a bit about them and give you their specifications. This way, you will make the best choice and start enjoying this vaping world that has brought so many fans.
Check the list that we leave you here.
1.Hyde disposable vape
This first disposable device that we bring to you has a simple and elegant design.  Its name is Hyde ONE Disposable Pod 5.0% (2500 Puffs). This great model differs from other devices mainly because the liquid is contained in a tank (disposable polyfill), an intelligent choice of its creators. This ensures the longevity of the coil and provides maximum flavor for the 2500 puffs it is rated for. Remove the rubber cap from the mouthpiece, let it sit for about 30 seconds, and vaporize the best disposable Hyde One.
Specifications:
E-liquid capacity: 7 ml.
Battery capacity: 1200 mAh
Approximately 2500 puffs
Nicotine: 50 mg
2.    Had disposable vape
On the other hand, you can enjoy effortless vaping with the HQD disposable vape pen. This is an ultra-compact e-cig that delivers the high-quality e-juice flavors HQD. Each disposable vape pen is equivalent to approximately one pack of cigarettes and offers a smooth and satisfying vape experience with each pod containing 1.25 ml of 5% nicotine salt e-liquid. The disposable HQD device is tiny, only three inches long, and features an ergonomic design that is easy and comfortable to hold. Nicotine salt vapor devices are excellent alternatives to traditional cigarettes, and you'll get a smooth throat hit with high nicotine content. This draw-activated device is easy to use and convenient. With no buttons to press and nothing to refill, this all-in-one device is sure to satisfy both beginners and veteran vapers.
 Specifications:
Device pre-filled with 1.25 ml of 5% nicotine salt
Approximately 20 cigarettes / pack
Ultra-light and compact design.
Pull-activated firing mechanism
Built-in 280 mAh battery
Flavors: Banana Ice, Lychee Ice, Ice Cola, Lush Ice, Ice Mint, Pineapple, Peach Ice, Mixed Fruit, Tobacco, Nuts Tobacco, Cherry, Guava & Strawberry.
3.Posh disposable vapes
The Posh disposable vaporizer is a perfect device for beginners, but this is not a cheap disposable vaping station. The Posh is ready to compete with the recent crop of high-quality disposable vapes that have just hit the market.
Posh Pod System Disposable offers an authentic vape experience. You will love the amount of flavor this disposable generates. Fuma Vapors deserves a lot of credit for creating such an attractive and practical disposable vaporizer kit.
Specifications:
All-in-one system.
E-liquid capacity: 1.5 ml
Nicotine strength: 60 mg nicotine salt
Non-refillable
Fully disposable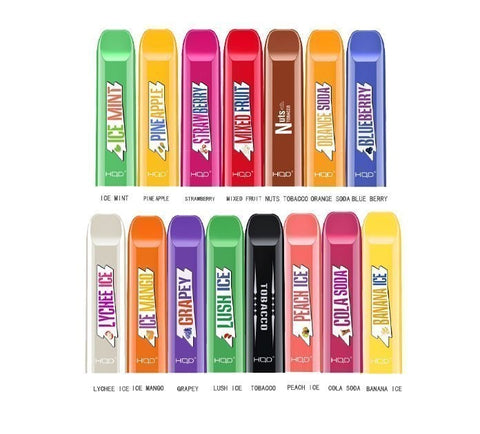 4.    Pop disposable vape
This device counts with 800 puffs, all in one design with a powerful 550 mah battery. Plus, it has an improved food-grade stainless steel liquid tube 100% safe. And the best part is its latest cotton material that gives you better flavor. Large vapor with the right throat hit. A perfect model to enjoy a good day of vaping.
Even though flavors can be customized, you have options like Lychee ice, Mango, Orange soda, Red wine strawberry, Grape, Passion fruit, and Peach oolong.
Specifications:
Modern led light indicator.
Cylindrical body shape.
580mAh fully charged battery.
Comfortable touch pulls.
5.Cookie's disposable vape pen
Cookies Disposable Vape Pens are stylish, convenient, and somewhat discreet. Because smoking cannabis in public is still considered socially distasteful, not to mention illegal, disposable vaporizers offer a way to get away with it. You'll see and smell them in outdoor beer gardens, public parks, and campgrounds. It's a subtle difference, but it's less evident than rolling a joint.
Specifications:
Cookies - Disposable Vape Pen Features
Capacity: 0.5 ml
Inlet holes: 4×1.8 mm
Coil element: ceramic coil
Battery capacity: 280 mAh.
6.Mojo disposable vape
MOJO is another brand you may have heard of. They make excellent disposable vapes that many vapers love and use regularly. Each MOJO disposable vape is the equivalent of a pack of cigarettes, so about 400+ puffs. The MOJO delivers an intense, firm hit that smokers will love. And it has a variety of options when it comes to nicotine strength, from 1.2 ml of nicotine salt to 5.0%.
MOJO flavors:
Tobacco
Menthol
Fresh melon
Lemon Dessert
Pineapple ice
Strawberries
Peach
Grape
Mango
7.Nano disposable vape
The Nano Portable Pod device is specially designed with nic salt, and the best thing is that it comes as a disposable unit. This means that users will enjoy a flavorful vaporizer with zero maintenance; once it's done, it just goes straight to the trash. Each Nano disposable capsule device holds approximately 400 puffs and is intended for disposal once the life cycle ends. The Nano contains 1.5 ml of saline nicotine e-liquid with a nicotine level of 49 mg. Each Nano Disposable comes with three (3) per pack.
Specifications:
Lightweight, small and portable.
103mm by 19mm by 7mm
280mAh battery
5ml e-liquid capacity
49mg
Draw activation
Up to 400 puffs
Nine flavors to choose from: Strawberry, pink lemonade, pineapple, mango, mango ice, lychee, lush ice, cake, and blueberry
8.Blu disposable vape
Maybe it was born after Blu (Imperial Tobacco) bought the Austrian brand Von Erl, whose electronic cigarette was renamed Myblu. And like all electronic cigarettes, it is a product-focused on people who want to switch from smoking traditional cigarettes to vaping.
The Myblu electronic cigarette has a 2-year warranty through which, if the electronic cigarette turns out to be defective or has any fault, they will replace it instantly with a new one at the point of sale where it was purchased.
Its design is similar to that of the Juul, discreet and straightforward. Rectangular in shape, but with rounded edges, its dimensions are 18 mm wide (3 millimeters more than Juul), by 106 mm high (16 millimeters more than Juul) weighs only 22 grams. As we can see, it is slightly larger than Juul, and it is made like this in high-quality aluminum, which gives it a soft touch and a light feel when you touch it. It has an excellent flavor when vaping.
Specifications
Dimensions: 18 mm x 106 mm.
Weight: 21 grams.
Battery: 350 mAh.
Quick charging.
Automatic draw.
9.Zaero disposable vape
The Zero disposable vaporizer is a brilliant setup that is ideal for any current smoker looking to quit cigarettes as soon as possible. It has tons of flavor options and the ability to purchase a sample pack, including seven disposable vapors, excellent battery life (around 300 puffs each), and many flavors.
Designed for today's smokers, the Zero disposable vaporizer is all about delivering a pleasant, tight draw that is more or less identical to smoking a cigarette. Available in various Nic Salts concentrations: 0%, 1.8%, 3%, and 5%, the Zero disposable vaporizer is not as strong as EON's but delivers what counts (flavor, ease of use, price, and performance).
Zero disposable vape flavors:
Banana
Tobacco
Menthol
Blue Raspberry
Blueberry Lemonade
Chocolate
10.UPENDS
With a built-in 850mAh battery and 4.5ml capacity, Upon is designed for long-lasting performance. One Upon kit is equal to 3 regular 1.5ml capacity disposable vapes. And the best part is all the flavors it has:
Lycée Crush
Raspberry Blueberry
Cold Mint
Juicy Grape
Pineapple Ice
Cuban Tobacco
This brand has excellent vape models that will adapt in a better way to what you are looking for, especially if you are an expert in the world of vaping. 
Entering UPENDS.com, you can find the best vapers to enjoy a wholesome experience at a budget-friendly price for you.
Their products are presented in a lightweight and easy-to-carry pen design, so you have access to your vape everywhere you go. The best thing is that thanks to its great variety, you will be able to vape for much longer without having to spend more money than you should. 
An excellent choice that can help you have a more elevated vape experience, and now UPENDS, the new rising e-cigarette brand, is recruiting agents worldwide.
Get de best disposables!
If you want to have the best disposable, you shouldn't hesitate to buy one from this list. All the models here have been carefully chosen for you. They are very demanded models in the vape world and have excellent reviews by almost all users.
We hope you can get here the best model for you to delay your start in the vape world. Or if you already have a long time vaping, this will be a new way to live this experience.
Don't wait any longer; get the one that best suits your tastes and needs. Start enjoying the benefits that switching to vaping brings to you and the wealth of your pocket.