Disposable vapes come in different types and varieties. There are disposable vapes that are rechargeable and refillable. One rechargeable and refillable disposable is the Shenzhen disposable vape. Today we will inform you more about this e-cigarette.
Additionally, you will learn about the features, specifications, flavors, and more about Shenzhen disposable vape.
What is Shenzhen Disposable Vape?
Shenzhen disposable vape is a long-lasting vaping device with a high-capacity battery and e-liquid. Additionally, it is a refillable and rechargeable vaping device. When you purchase this device, it comes pre-charged and pre-filled. Therefore, you will start vaping on the go.
Features and Specifications of Shenzhen Disposable Vape
3500 puffs
Mesh coil technology
E-juice capacity: 9 ml
Rechargeable via USB-C
Refillable
Adjustable airflow
11 flavors
Battery capacity: 1500mAh
5% nicotine strength
Reasons to Consider Using Shenzhen Disposable Vape
There are various reasons why you should consider buying the Shenzhen disposable vape. Therefore, here are things that make this disposable the best for vaping.
Lightweight and Portable
The Shenzhen disposable is a lightweight and portable device. Even though it is bigger in size, you can carry it wherever you go. Also, it can fit comfortably on your pocket, handbag, or on your hand.
Rechargeable and Refillable
Shenzhen disposable vape comes pre-charged and pre-filled. Additionally, when the battery and e-juice are depleted, you can recharge and refill the device. Thus, enabling you to continue vaping.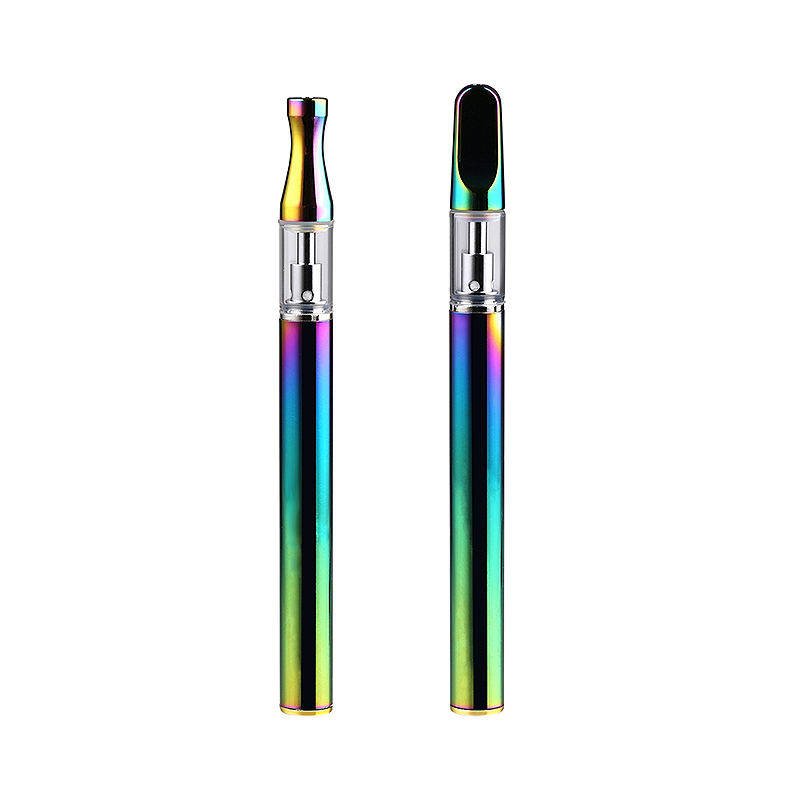 Affordable
The cost of buying a Shenzhen disposable is low as it costs $13.88. Therefore, depending on your budget you can get this device at any vape shop near you. Additionally, it saves on money that you will require to buy a new device every time. This is because you can charge and refill the device.
Available in One Type
This disposable vaping device is available in two types. The Shenzhen disposable has 3500 puffs per device.
Shenzhen Disposable Flavors
There are eleven flavors of Shenzhen disposable vapes. Here are the flavors of this disposable vape.
Arctic Mint - Features a super refreshing real mint flavor with frosty notes of ice. This flavor is perfect to enjoy during the summer noon. 
Banana Berry - A wonderland of smooth vaping experience that's finished with a breath of berries. The banana berry is way more than a basic banana flavor. 
Blue Razz Blizzard - A medley of blue raspberries enriched in a device to deliver maximum satisfaction 
Blue Razz Peach - A distinctive blend of blue raspberries and peaches that delivers a perfect balance of both the flavors
Frozen Banana - A classic pair of ripe bananas and menthol to keep your tastebuds satisfied throughout the day. 
Frozen Lush - When succulent watermelons and ice come together, it makes frozen lush to excite you with a scintillating experience. 
Purple Watermelon - A beautiful creation that will deliver you tart and crisp taste of grapes on the inhale and sugary watermelon on the exhale. 
Strawberry Cotton Clouds - This flavor is created to satisfy your sugar cravings to the maximum. The blend of cotton candy and strawberry will take your vaping experience to new heights. 
Strawberry Lush - A burst of sweet and ripe strawberries on the inhale and luscious watermelons on the exhale. 
Strawberry Mango Nectar - A sweet and delicate taste of strawberries, mangoes and nectarine to give you a smoothie twist. 
Strawberry Sour Apple - An interesting blend of sugary strawberries and tart, juicy sour apples that are perfect for your everyday vape. 
What is a Disposable Cigarette?
Disposable vaporizers are the perfect choice for the individual on the go, becoming popular among vapers because of the design that allows them to be used anytime. They are usually small, non-refillable devices pre-filled with E-Liquid. Each device is a single-use product, which means that when the E-Liquid has run out, the device is thrown away and cannot be reused.
The single-use electronic cigarette consists mainly of the same elements as a traditional electronic cigarette, so battery body and atomizer.
The atomizer is where the liquid is contained and is composed as follows:
Drip tip: the mouthpiece where you inhale
Tank or pod: the container of liquid where there is also installed the resistance that will heat and vaporize the liquid contained.
The battery body, on the other hand, is the body of the ecig, where the battery is installed, non-rechargeable and all the activation circuitry of the disposable cigarette.
Once taken out of the package the disposable e-cig or disposable cigarette is already ready to be used and will last as long as indicated on the package then the number of puffs or draws.
Why abandon the traditional cigarette in favor of vaping?
We are of the opinion that regardless of the path you take, deciding to quit smoking is the most important thing. Many studies show that quitting smoking through electronic cigarette turns out to be more effective than other methods.
In addition, the advantages of using the electronic cigarette are numerous, making it the best tool for quitting smoking in the least traumatic way for the smoker. Below we have summarized what we see as the main benefits of e-cigs:
The main benefits of the electronic cigarette
It is the most effective method of quitting smoking
Reduced health risks
Vaping is cheaper than smoking
Stain-free fingers and teeth, fragrant breath and clothes
Choose the flavor, type of 'puff', nicotine level and vary them according to your taste
As you can see, there are many advantages for vapers over traditional smokers. However, one should not overlook the existence of some skeptical studies on e-cigs, which is why we specify that if you are not a smoker or if you are underage, we do not recommend that you start vaping.
The Maintenance of the Shenzhen Disposable Electronic Cigarette in Relation to its Durability
With the advent of the Shenzhen disposable electronic cigarette, a new way of smoking has emerged, which has even led to the need to create a new verb to define this particular habit. The term vaping, in fact, denotes exactly the act of emitting vapor through an electronic device.
These devices are, usually, refillable both from the point of view of feeding and the liquid inside them; the exception to this are disposable electronic cigarettes, which differ from classic e-cigs mainly in terms of durability, making convenience their strong point.
In this sense, performing proper and careful maintenance is a very important gesture, so that the cigarette can last for longer and can always function flawlessly and continuously. It is, in fact, the only way to be able to smoke, indeed vape, with satisfaction.
Whatever the brand of your disposable electronic cigarette, the quality of the device alone is not enough to ensure its smooth use and does not prevent problems related to its operation. Carelessness, in fact, is the worst enemy of e-cigs, since dirt and constant strain can damage them. All operations aimed at their daily maintenance are essential and must be carried out with some periodicity and constancy.
Each component must be disassembled and cleaned, working thoroughly to ensure that all parts are working properly.
Who is the Shenzhen Disposable Vape Device Aimed at?
Undoubtedly, this type of device is suitable for those who want to abandon combustion smoking in favor of vaping, thanks to the ease of use that does not require maintenance or special instructions. It is important to know that the shot offered by disposable e-cigs is MTL, or cheek type, so as to ensure as close an approach as possible to the classic cigarette.
Nonetheless, disposable cigarettes can also be a valuable tool for those who prefer different systems, with a more airy or pulmonary shot, as they can be used as spare e-cigs suitable for any time.
The sale of disposable e-cigarettes is only allowed to people of legal age. If you do not smoke or vape DO NOT start.
FAQs AboutShenzhen Disposable Vape
Reasons why myShenzhen disposable does not work
Suppose you are experiencing problems with your Shenzhen. Then we have a solution for you. The reason that can lead to this is solidification of the concentrate. Therefore, you need to liquefy the concentrate. The best way to do this is to expose the tank to direct sunlight. After that, you can activate the device.
DoesShenzhen disposable vape pen make you feel high?
Shenzhen contains psychoactive marijuana ingredients, which make you feel high. Therefore, when you vape with this device, you will be intoxicated.
How do you know the oil is out?
Shenzhen has a transparent reservoir or cartridge that allows you to see the level of oil or concentrate while vaping; check the oil level to prevent burnt shots from being tasteless and irritating.
Best Vape Wholesale Supplier – UPENDS
A growing disposable e-cigarette brand is UPENDS. All of UPENDS' products are guaranteed to be of high quality because they are produced at the biggest e-cigarette foundry in China.
Its research and development team are quite strong, and the items are updated very quickly. Regarding product taste, design, and quality, there are already a number of disposable e-cigarette goods that are worth examining.
When searching for a disposable e-cigarette supplier, your top priorities should definitely be price, quality, and quick response. If you are interested, please get in touch with us right away. UPENDS is searching for approved disposable e-cigarette agents, distributors, and wholesalers globally.