A vape shop is a retail establishment that specializes in selling electronic vaping products, including a variety of devices, accessories, and e-liquids. These shops cater to individuals who use electronic cigarettes or vaporizers as an alternative to traditional tobacco smoking. Vape shops offer a range of products and services related to vaping, such as assisting customers in choosing the right devices and e-liquids, providing information on vaping techniques, and offering support for the maintenance and troubleshooting of vaping equipment.
There are a number of vape shops operating physically and online. Because of the number of vape shops, it may be hard for you to choose the right one to supply you with the vape equipment you need. In this article, we are introducing you to the best vape shop: Royalty Vape Distribution Shop.
What is Royalty Vape Distribution Shop?
Royalty Vape stands as the foremost wholesale distributor, diligently procuring the finest vaping hardware from around the globe. Their distinction lies in their unwavering commitment to providing unparalleled service, encompassing post-sales support and competitive pricing, to meet the needs of most vapers. Indulge in the regal experience by opting for us as your ultimate destination for all your vaping requisites!
Among the many vape equipment that you can obtain include Vape Kits, Mods, Pod Systems, Tanks, Disposable Vapes, Batteries and Chargers, Coils, Tools, Replacement Glass, and other tools.
Royalty Vape Distribution Shop Equipment Review
Royalty Vape Distribution Shop stocks a wide range of select vape equipment from outstanding brands.
Vape Kits
GeekVape L200 Classic Box Mod Kit
Introducing the GeekVape L200 Classic 200W Box Mod Kit, a comprehensive vaping solution boasting a 5-200W output range, expertly paired with the Z MAX Tank and powered by dual 21700 batteries for extended usage.
Engineered from robust zinc alloy, the chassis of this vape pen flawlessly integrates the features of its predecessors, the L200 and Aegis Legend, to give it a great design capable of accommodating dual 21700 batteries, thereby enhancing the duration of your vaping sessions.
Key Features
Dual 21700 External Battery
200W Power Output
IP68 Rating
5 x 63 x 32.5mm Dimensional Size
0-12V Voltage Range
Natural Cooling
Type-C Charging
Vapor Storm Puma 200W TC Kit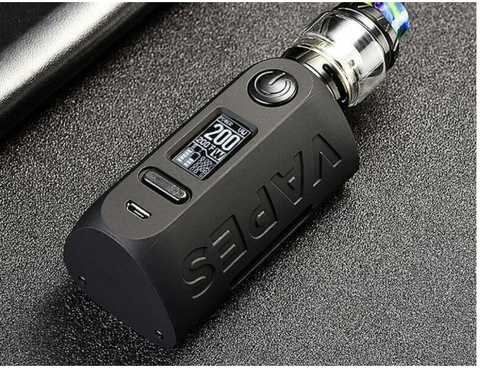 The Vapor Storm Puma TC Kit is predominantly comprised of two key components: the Vapor Storm Puma TC MOD and the Vapor Storm Hawk Tank. Notably, the Vapor Storm Puma boasts an exclusive graffiti design that offers a comfortable tactile sensation. Fueled by dual 18650 batteries, the Vapor Storm Puma has the capacity to reach an impressive maximum output of 200W, complete with a variety of operational modes.
This device is additionally fortified with a robust fall-proof and scratch-proof construction, ensuring its functionality even after accidental drops. Enhanced by a reliable and advanced chip design, the Puma guarantees swift firing and heightened coil flavor, further enhancing your vaping experience. Complementing the Puma, the Vapor Storm Hawk Tank features a 2ml e-juice capacity and a 0.2ohm coil resistance, guaranteeing a brilliantly radiant vaping encounter within the Vapor Storm Puma Kit.
Key Features
2ml E-Liquid capacity
Refillable
7 x 43mm Dimensional Size
5W – 200W Vaping Power
96-inch OLED Display
212 – 600℉ Vaping Temperature
Other kits include Voopoo DRAG 4 Kit, Watofo Vape Tool Kit Fuu, Vaporesso XROS 3 Kit, SX MINI – VI Class AIO, and many more.
Mods
Royalty Vape Distribution Shop further stocks a wide range of vape mods that you deserve. They include:
Aspire MIXX 60W Box Mod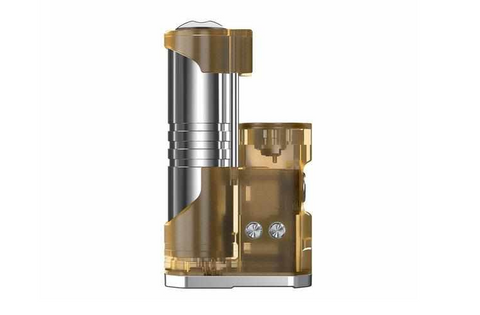 Aspire MIXX 60W Box Mod is a remarkable creation developed through a collaboration with renowned Italian Modder SunBox. This innovative mod showcases an interchangeable battery design, a versatile 1-60W output range, and is elegantly crafted.
Featuring a bottom-mounted screen, the Aspire MIXX Box Mod offers a power spectrum of 1-60W, allowing you to utilize a single 18650 or 18350 battery within its adaptable aluminum and stainless-steel casing.
Operating seamlessly in VW mode, VV mode, or Bypass mode, the Aspire MIXX effortlessly produces flavorful vapor. Its top-mounted 510 connection provides the flexibility to accommodate tanks or rebuildable atomizers up to 24mm in diameter, ensuring a sublime vaping experience.
Key Features
83 x 48 x 24mm Dimensional Size
9" Display Screen
510 Connection
Intuitive Firing Button
Adjustable Battery Size
SX Mini SL-Class V2 Mod
The  SXmini SL Class V2 Box Mod is a great one featuring a dynamic 5-100W vaping power output range, an innovative temperature control suite, and powered by a single high-amp battery. Crafted from robust zinc alloy, the SL Class V2 Mod harnesses impressive power coupled with precision temperature control, enabling it to provide exceptional performance when paired with your preferred rebuildable atomizer.
Engineered with the cutting-edge SX730 Chipset, YiHi has fortified the PCBA board with waterproofing technology, safeguarding your vaping experience from potential water intrusion. With its adaptable design, the SL Class V2 accommodates a single high-amp battery, offering compatibility with either 18650 or 2X700 batteries, ensuring ample power to accompany you throughout your day.
Key Features
212 – 572 ℉ Vaping Temperature Range
96" TFT Color Display Screen
5 – 100W Vaping Wattage Range
Intuitive Firing Button
Type-C USB Port
7 – 6V Vaping Voltage Range
Other Vape Mods include Lost Vape Centaurus M200 Mod and Lost Vape Thelema Quest Gift Box Limited Edition, among others.
Disposable Vapes
Elf Bar 1500 Disposable Pod
Introducing the Elf Bar 1500 Disposable Pod Device with an 850mAh battery, combining a sleek design with convenient pre-filled pods. This disposable pod kit boasts a slim profile, housing a powerful 850mAh battery and a capacious 4.8ml pre-filled pod, ensuring a satisfying experience with a maximum of 1500 puffs.
The meticulously engineered airflow system harmonizes seamlessly with optimal voltage, resulting in a remarkable flavor output. Additionally, featuring a 5% nicotine concentration, this device offers a comprehensive and flavorful vaping encounter.
Nasty Bar 8500 Puff Disposable Vape
Nasty Bar 8500 Puff Disposable Vape is a revolutionary disposable vaping pod brought to you by Nasty and sold on the shelves of Royalty Vape Shop. This innovative device redefines convenience with an astonishing 8,500-puff capacity, ensuring an extended and immensely satisfying vaping journey. Bid farewell to the hassle of refilling and recharging, as the Nasty Bar prioritizes seamless usability for individuals who are always on the go.
Pop Hit 6000 Puffs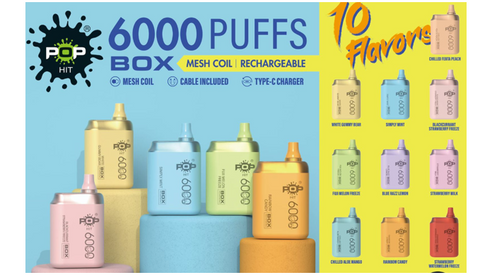 Pop Hit 6000 Puffs disposable distinguishes itself through its exceptional fruit and iced flavor combinations. Among its renowned classics, flavors like Lush Ice, Mighty Mint, and Cool Menthol stand out as prime examples of its delectable offerings.
Local E-Liquids
Cthulhu Elixirs Cin 100ml
Cthulhu Elixirs Cin 100ml offers a tantalizing vaping experience with its exquisite flavor profile. Imagine indulging in a scrumptious pastry carefully crafted to perfection.
As you take a draw, your taste buds are greeted by delicate notes of cinnamon, infusing each inhale with a warm and inviting spice. The journey continues as you exhale, experiencing a delightful sweetness that lingers on your palate.
The combination of the rich pastry base and the subtle yet distinct cinnamon accents creates a harmonious blend, delivering a satisfying and flavorful sensation that captures the essence of a delectable treat.
Coils and Pods
Aspire Vilter Replacement Pods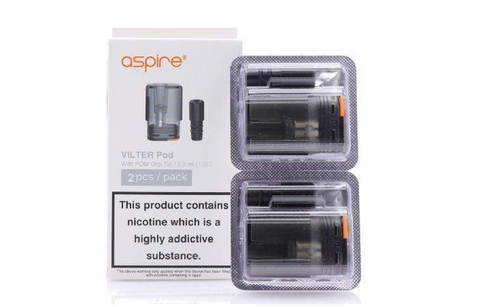 The Aspire Vilter pod offers a 2ml capacity and houses a built-in 1.0ohm mesh coil tailored for mouth-to-lung vaping with rich flavor and a satisfying draw similar to that of a traditional cigarette. It's recommended to use high PG e-liquids or nicotine salts with these pods. The pod system is compatible with Aspire Vilter Filters, providing an authentic mouthpiece experience resembling a regular cigarette.
Featuring a bottom-fill design, the pods are easily refilled, maintaining a clean process. The pods are leakproof and securely attached through a magnetic connection. When the coil wears out, you can conveniently replace the entire pod, ensuring a hassle-free experience. The Aspire Vilter pod system brings together convenience, realism, and a remarkable vaping encounter.
Geekvape Boost 2 B60 Replacement Pods
Engineered with precision, the Geekvape B60 (Aegis Boost 2) Replacement Pod boasts a generous 5ml capacity, meticulously engineered to perfectly complement the Geekvape B60 (Aegis Boost 2) Pod Mod Kit. This thoughtfully designed replacement pod ensures an ample reservoir for your chosen e-liquid, catering to extended vaping sessions without the need for recurrent refills.
It seamlessly integrates with the Aegis Boost 2 Kit, guaranteeing a seamless and satisfying vaping experience. The 5ml capacity offers convenience and efficiency, allowing you to relish your favorite flavors with minimal interruption.
Alternative Wholesale Vape Equipment Supplier: UPENDS
An alternative source for wholesale vape equipment is UPENDS. This supplier offers a diverse range of vaping products, catering to your wholesale needs with a comprehensive selection. UPENDS stands as a reliable and innovative option, delivering a variety of vape equipment solutions to meet your business requirements.
Among the standout vape equipment offerings from UPENDS is the UpBar Nano. This exceptional device is equipped with a 2ml E-liquid Capacity, ensuring an ample supply of your favorite e-liquids. Its 410mAh Capacity Battery guarantees extended usage periods, providing a reliable power source for uninterrupted vaping sessions. The 1.3-ohm Resistance coil enhances flavor delivery and vapor production, contributing to a satisfying overall experience.
What sets the UpBar Nano apart is its innovative FRESOR Integrated technology, which optimizes flavor production and ensures consistent performance. This cutting-edge feature elevates the enjoyment of your chosen e-liquids, enhancing every puff with rich and flavorful vapor. The UpBar Nano also offers the advantage of variable flavors, allowing you to explore a diverse range of taste profiles to suit your preferences. With its remarkable features and advanced technology, the UpBar Nano stands as a testament to UPENDS' commitment to providing top-notch vape equipment.