Disposable pod mods have emerged as the latest trend in vaping and are rapidly gaining popularity as a healthier alternative to smoking. Among the array of disposable products in the market, the Puff Bar Plus has garnered immense popularity and is considered as one of the top choices.
The Puff Plus Disposable is one of the trendiest vapes on the market and has become the talk of the vaping community. Its unique design, exceptional performance, and enticing flavor options have made it a hot favorite among vaping enthusiasts.
What Is Puff Plus Disposable
The Puff Plus is a disposable vape that is pre-filled with nicotine salt e-juice and does not have any buttons or controls. Instead, it uses a draw-activated battery that has a capacity of 550mAh. The device is available in various flavors, and it features an internal tank that can hold up to 3.2ml of liquid. Each pod has a nicotine strength of 50 mg per bar, which makes it a suitable option for heavy smokers.
The Puff Plus pod uses a heating element with a ceramic core that enhances the flavor and makes it more pronounced. The device is designed to provide a mouth-to-lung vaping experience, with a coil resistance that prioritizes flavor over cloud production. Although the Puff Plus does produce larger clouds than some other disposable vape pens, it is still an ideal option for users who prefer more flavor than vapor.
5% Nic salt
800 puffs
550mAh
2ml of E-liquid
LED light
Draw activated
Pros
The high juice capacity of the device enables prolonged vaping sessions without frequent refills.
With its powerful battery, the device offers an extended period of use before needing a recharge.
The excellent flavor options available in the device are sure to satisfy the taste buds of even the most discerning vaping enthusiasts.
Cons
The device offers a restricted variety of flavors to choose from.
There are only a few flavor options available on the device, limiting the user's choices.
Unfortunately, the device does not provide tobacco or coffee flavor options, which may disappoint those who prefer such flavors in their vaping experience.
What Makes The Puff Plus So Hot?
Let's take a closer look at the device and its features.
Extended Liquid Capacity
One of the standout features of the Puff Bar Plus is its ability to hold significantly more liquid than other disposables. With a 3.2ml e-juice capacity, users can enjoy a longer-lasting experience without having to refill or replace the device frequently. This feature makes the Puff Bar Plus an attractive option for those who are always on the go and don't want to worry about running out of juice.
Outstanding Flavors
In addition to its extended liquid capacity, the Puff Bar Plus is also available in a range of outstanding flavors. Whether you prefer fruity, menthol, or dessert flavors, there's something for everyone. The device features a variety of flavor options including Watermelon, Peach Ice, Blueberry Ice, Banana Ice, and many more.
High Nicotine Content
Another reason why the Puff Bar Plus is so hot is its high nicotine content. Each disposable contains 50 mg of nicotine, which is higher than many other disposable pod mods on the market. This feature makes the Puff Bar Plus an ideal option for heavy smokers who are looking for a device that can deliver a strong nicotine hit without the hassle of refilling e-juice or replacing coils.
Sleek And Ergonomic Design
In addition to its excellent features, the Puff Bar Plus also boasts a sleek and ergonomic design. The device is compact and lightweight, making it highly portable and easy to use. It's a perfect option for users who want something they can take with them on the go without having to worry about maintenance or recharging.
Puff Plus Disposable Flavors Review
Cool Mint
This flavor is a classic and a popular choice among former menthol smokers. The cool mint and menthol blend provides a refreshing and clean taste that leaves a crisp aftertaste in the mouth. The flavor is perfect for individuals who enjoy the taste of mint but want something more refreshing.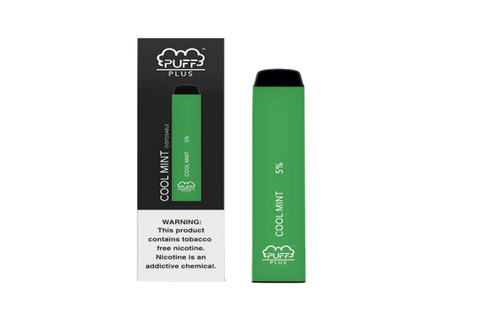 Guava Ice
Guava is a tropical fruit that is renowned for its sweet and unique flavor. This fruit is particularly popular during the summer months, and its taste is enjoyed by many. Guava Ice flavor is a delicious combination of the sweetness of the fruit and the icy freshness of menthol.
This flavor is perfect for users who prefer a fruity taste with a cooling sensation. The sweetness of the guava fruit is balanced perfectly with the coolness of the menthol, resulting in a delicious and refreshing flavor that is sure to satisfy.
Lychee Ice
Lychee is a tropical fruit that is characterized by its sweet and tangy taste. When it comes to vaping, lychee flavor is combined with menthol to create a refreshing and revitalizing taste sensation.
The sweetness of the fruit is perfectly balanced with the icy coolness of the menthol, resulting in a unique and enjoyable flavor. The combination of lychee and menthol is a popular choice among users who prefer a fruity and refreshing flavor profile that also offers a cooling effect.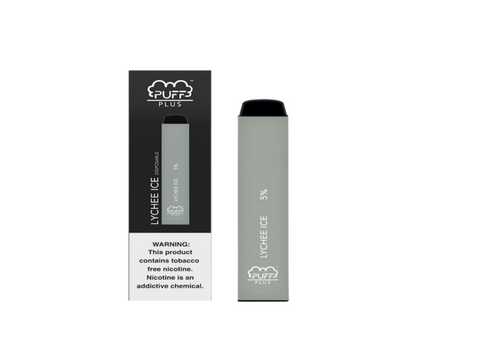 Peach Ice
Peach is a sweet and juicy fruit that is combined with menthol to create a cool and refreshing flavor. The combination of the two creates a balance between the sweetness of the peach and the coolness of the menthol, making it a great option for individuals who enjoy sweet and refreshing flavors.
Mixed Berries
This flavor is a combination of sweet and assorted berries like strawberries, raspberries, blueberries, and blackberries. It is perfect for individuals who enjoy fruity flavors but don't want any menthol or ice sensation. The blend of berries creates a sweet and tangy flavor that is perfect for all-day vaping.
Strawberry Watermelon
The combination of sweet strawberries and juicy watermelon creates a refreshing and delicious flavor. The sweetness of the strawberries blends perfectly with the refreshing taste of the watermelon, making it an ideal choice for hot summer days.
Watermelon
This flavor is a mild and sweet taste that is perfect for individuals who want something sweet without it being too overpowering. The watermelon flavor is subtle, but it provides a refreshing and juicy taste that is perfect for all-day vaping. It is an excellent alternative to the popular strawberry and watermelon flavors.
FAQs About Puff Plus
What Flavor Of Puff Plus Is The Most Popular?
The regular mint is the most preferred ice flavor because it not too strong, but it has enough of an icy kick to be enjoyable. On the other hand, the mixed berry vape is the favorite non-ice flavor due to its delicious blend of sweet and assorted berries.
Can A Puff Plus Be Refilled?
The Puff Plus disposable vapes are not rechargeable, which means that once they run out of liquid, they cannot be used again and must be disposed of. It offers a limited lifespan and is designed to be used until they have reached the end of its liquid capacity before being discarded.
Is Puff Plus no longer available?
Although the Puff Plus is not discontinued, it might not be accessible in certain states owing to regulations and flavor restrictions.
An Equivalent Number Of Cigarettes To A Puff Plus?
It is challenging to determine the precise comparison between a single cigarette and a whole Puff Plus due to various factors. However, typically, a single cigarette only provides around 15 to 20 puffs from a Puff Plus bar, given the 50 mg nicotine strength.
Best Vape Wholesale Supplier-UPENDS
Welcome to the captivating world of Vape UPENDS! We are thrilled to have you on board and can't wait to introduce you to our exceptional range of vaping products. At Vape UPENDS, we are passionate about pushing the boundaries of innovation in the vaping industry, and we're excited to share our cutting-edge technology, stylish designs, and meticulous attention to detail with you.
Our team of skilled professionals is dedicated to creating stunning devices that not only perform flawlessly but also leave you feeling sophisticated and enchanted. As a member of the Vape UPENDS community, you'll have exclusive access to our outstanding line of products that will leave you and your customers wanting more.
Our aim is to offer you the most exceptional vaping experience possible, and we know that our products will impress you beyond your expectations. Once you try our products, you'll realize that Vape UPENDS is the ultimate destination for discerning users.
So, come along with us and discover the incredible world of Vape UPENDS! We promise to take you on an exhilarating journey that you'll never forget. Let's explore this exciting world together!