What is a Konyo vape pen
A Konyo vape pen is a hand held vaporizer manufactured by Konyo vape industries. The vape pen is also known as the triad because it can easily vape oils, wax and e-liquids. The 3 in 1 feature is good for versatility that allows you to use your vape pen for multiple purposes.
You get 3 tanks that hold different types substances and is very effective. The Konyo vape pen is not very popular among the 3 in 1 vape pen category but it has an outstanding performance that makes it a very unique device. This pen is mostly liked by beginners because it is very affordable and effective.
The device uses an optimized coil that is found within the device. This coil is designed to be flexible to provide various conditions to burn the different substances. The coils in the pen use conduction heating technology to evenly heat up the elements.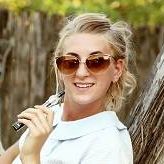 This universal coils is necessary because it helps to evenly distribute heat within the tanks. The pen is similar to most of the 510 threaded cartridges because the tanks can easily be fixed onto the battery. This makes it easy for people who are new to using this battery to set up.
The pen can comfortably work with e-liquids and it has proper atomizers in it. The tanks are always optimized to ensure that the coils do not burn up and the pen does not get too hot after long usage hours. The battery has the capability to adjust the heat to required levels to heat up the various materials.     
Features of the Konyo vape pen
Compatible with oil, wax and e-liquids

Can handle direct mouth-to-lung delivery

Has a drop in magnetic connection for easy fitting of tanks and cartridges

900mAh battery capacity that can hold charge for a very long time

Simplistic design that is pocket able making it very portable

High quality ceramic coils for efficient heat distribution
Performance of the Konyo vape pen
The Konyo vape pen gives you a variety of methods to use. You can easily use it with dry herbs, wax concentrates and e-liquids. You can easily see that this pen is ready to serve you by all means necessary. Being a multi-purpose device, it may seem to be very complicated to use but the Konyo hardware has been simplified to be use-friendly.
This pen is a money aver because you can easily switch between the types of contents you want to vape. This saves you the hustle of walking around with many vaporizers for efficiency, all you need is one device and three tanks that ac easily be fixed.
The vape kit comes fully packed with a 2.5ml tank and you will have no problems setting up the pen because it is very up straight and straightforward to use. The tanks can easily be refilled and can be used for dry-herbs, waxes and oils. 
The coil heads are added onto the kit to be used for refilling the tank and replacing the coils. By fully using the replacement coils, you get to save money and it is easier to use even the disposable coils. 
How to use the Konyo vape pen
You first need to take you r vaporizer out of the packaging and connect your USB charger to a source of power to recharge your battery. Most of the time the pen comes with some charge in it but you can choose to recharge it just to be sure that it will work for you. 
The next step is to pick the tank to your substance you want to vape on. This could be the e-liquid, wax or oil. After selecting your tank, go ahead and fill it with some substance that will go into your battery. 
The final step is to screw in your atomizer into the battery and twist it in a clockwise direction till it clocks into position. After it is all set up, press on the power button rapidly five times to activate the pen. Take a draw from your mouthpiece as you press on the power button.
Confirm if the vapor produced is sufficient, if not then you can proceed to press on the power button three times to go through the four pre-set power settings. This will enable you to get the perfect heat setting that produces the best vapor.
How to fill up your Konyo vape tank
If you want to refill the Konyo tank, you can easily do it by yourself because the pen is refillable. First you need to take the tank off the pen. If there is some e-liquid in your tank, the process should be done with your pen upside down to avoid spilling the remaining liquid.
After you have taken the base of the tank off, check for the airway at the base of the tank. This is the long cylinder like tube that connects directly to the mouthpiece. Fill up your tank with three quarters of liquid and you can confirm this by checking through the visible tanks. 
After the process is complete, tighten you're your atomizer onto the base of the tank and screw it into the battery. You still need to have your tank upside down to take care of spillage.
How to charge your Konyo vape pen
At some point your vape pen will run out of power and you will need to recharge it. It is good that you have a USB charger ready for use in your device. To charge your pen, remove the cartomizer to expose the connection. You need to be sure that no vape juice has leaked down into your battery that could cause damage. You can then connect your charger to the port and fix it onto a charging socket.
How to replace your pen atomizers
After using your pen for a long time, you will notice that the performance in vapor production is not similar to earlier. In case you are faced with this problem, you need to check on your atomizers. Your atomizers may die down depending on how you inhale on them, the voltage settings and the kind of substance in use. Being a device that has multiple uses, the likeliness of such happening is high.
Start by taking your tank from the battery, and when the tank is fully dislodges, remove the base to reveal the atomizer. Firmly hold the atomizer and unscrew it until it is off the battery. In the process of placing your new atomizer, prime your coils with 3 or 4 drops of oil or liquid and allow it to soak in. this is meant to make the saturation process quicker.
Pros and cons of the Konyo vape pen
Pros 
Has a 510 threading which allows the easy fitting of tanks

A strong battery that can hold power for longer hours, up to 12 hours

The vape pen is 3 in 1 and can be used with oils, wax, dry herbs and e-liquids.

It is simple to use and easily accessible to beginners

Variable voltage pen that can allow you to control your usage
Cons
The pen easily dies out because of some cheap hardware
FAQs about Konyo vape pen
Your battery may have run out of power, so you will need to connect your vape pen to a charging source to power it up. Try switching it on, and if it does not respond, you will need to replace the batteries.
Alternative Vape: UPENDS
UPENDS Upcott
A great value prefilled pod system
With the introduction of an innovative and straightforward structure, Upcott does away with unnecessary expense and gives you an enjoyable vaping alternative at a reasonable price. For regular users of disposable kits, Upcott has reduced the cost by almost 50% and making vaping affordable.
Conclusion
The Konyo vape pen is one device that is hard to dislike, with its highly portable small size and lightweight. It is a good option for personal use considering it is discreet. This makes it easy to use your vape in any place you are.
The compatibility with most oil storages gives you a better vaping experience that you will not experience with other vaporizers.