If you're looking for a convenient and easy-to-use option that packs a punch, these premium pens are for you. With delectable flavors like Blueberry Pie, Rocket Pop, and Strawberry Jam, each pen contains over 90%+ premium THC oil. Whether you're a beginner or a seasoned user with a sweet tooth, Sweet Karts offers a hassle-free and subtle experience, making them an excellent choice for all cannabis enthusiasts.
Why Choose Sweet Kart Disposable Vape Pens
K.I.N.D Sweet Kart is the ideal choice for those on the go. With its hassle-free and disposable design, you can enjoy cannabis discreetly and conveniently anytime, anywhere. Whether you're traveling, on a busy schedule, or simply looking for a convenient option, Sweet Kart's portability makes it perfect for your active lifestyle.
All-Natural Fruit Terpenes
K.I.N.D Sweet Kart prides itself on using all-natural fruit terpenes, providing a delightful and authentic fruity experience. With no artificial flavors, you can savor the pure essence of the fruit in every puff, making it a refreshing choice for cannabis enthusiasts.
K.I.N.D Sweet Kart features premium cannabis oil, ensuring a high-quality and enjoyable vaping experience. The use of premium cannabis oil guarantees a smooth and potent consumption, allowing you to fully appreciate the richness of the flavors and the effects of the THC. Indulge in the excellence of K.I.N.D Sweet Kart's premium cannabis oil for a truly satisfying and elevated cannabis encounter.
K.I.N.D Sweet Kart boasts higher potency, with THC levels exceeding 90%. This means you'll experience a more potent and intense cannabis effect, making it a preferred choice for users seeking a stronger and more profound experience. The higher potency ensures that you get the most out of each puff, providing a powerful and enjoyable journey through the world of cannabis.
Each 300mg disposable THC vape pen from the Sweet Karts line contains a potently pure premium THC oil that is only taken from organic, naturally-grown All-American marijuana before being purified five times to the highest standards of purity. In addition to being high-potency, Sweet Kart Disposables come in a variety of mouthwatering fruity flavors:
The taste of strawberry jam conjures us images of rich desserts, the height of summer, and breakfast toast. refreshing and fruity!
Just like mom used to make, blueberry pie. Homey and hearty, it makes you think of a warming lunch or being outside among the fields and nature.
Rocket Pop is the perfect accompaniment to any activity because it is bubbly, vivacious, always fresh, and light.
K.I.N.D Sweet Kart Product Options
K.I.N.D. Resin
To preserve cannabinoids and terpenes, the K.I.N.D. Resin technique uses complete cannabis plants. The strain-specific characteristics and traits of each strain can then be derived from these terpenes and other desirable components. The tastiest, strong, and covert THC Vape product on the market is produced by combining these fantastic terpene spectrums with ultra-refined and premium oil that has been tested for 70%+ purity. Our most popular THC vape cartridge is K.I.N.D. Resin, and for good reason.
K.I.N.D. cannabis concentrates are made with only organic cannabis that is 100% natural and free of GMOs, providing an excellent experience. Furthermore, our K.I.N.D.
We are certain that K.I.N.D. ResinTM premium oil vape cartridges are necessary to your general well-being and will not let you down, whether you have used cannabis for a long time or are just beginning to experience its therapeutic effects.
Flavors:
White Fire OG, Purple Punch, GDP, Aurora, Gelato, Jack Herer, GSC, Northern Lights, Sour Diesel, OG-18, Blue Dream, True OG, Gorilla Glue.
Sweet Karts Fusion
Sweet Karts Fusion" is a high-end cannabis product created specifically for the Arizona market. By capturing the natural flavors of the strains it represents, it provides a totally unique experience. With its high-quality cannabis oil and potency of 85%+, it delivers an exceptional and authentic cannabis experience. This product stands out for its commitment to quality and distinct taste, making it a standout choice for cannabis enthusiasts and newcomers alike in Arizona.
Rick Simpson Oil
Rick Simpson Oil, recognized as Phoenix Tears, is considered one of the most potent medical cannabis options, boasting up to 70% THC. Its potential to alleviate symptoms related to various cancer types is widely acknowledged.
Additionally, this versatile oil is utilized to address skin issues, different types of pain, nausea, and more. While many individuals attest to its health advantages when inhaled, ingested, or applied topically, it's important to note that there is currently no established medical connection due to the complexities of cannabis as a plant and local legal regulations.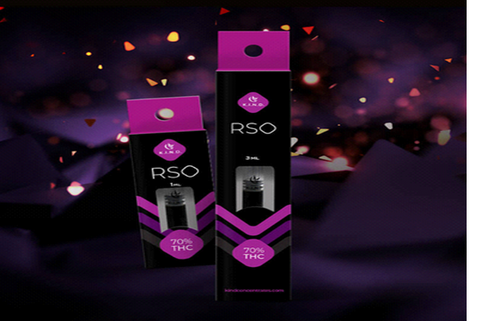 K.I.N.D. Nectar
K.I.N.D. Nectar represents an upgraded version of K.I.N.D. Resin, delivers higher potency THC for those seeking an exceptional vaping experience. These Nectar cartridges offer a smooth draw, packing a powerful punch with the distinct taste of each cannabis strain used in their creation. As the connoisseur's choice in a saturated vaping market, Nectar vapes stand out due to their premium ingredients.
Each Nectar THC vape cartridge contains five times more refined extract from All-American, organically cultivated cannabis plants, as well as strain-specific, cannabis-derived terpenes. The potency regularly tests above 85%+ THC, making Pure Nectar the epitome of purity and quality. Notably, these cartridges are free from residual solvents and cutting agents, thanks to K.I.N.D.'s proprietary process.
The natural terpenes of each strain are carefully preserved, enhancing the strain-specific experience. At present, the available strains include Headband, Durban Poison, GDP, and King Louis, each providing a true taste of their unique characteristics. Nectar concentrates guarantee a lasting and smooth experience, presenting the authentic flavor and benefits of the chosen strains.
To access this premium product, look for Nectar vape cartridges at the finest dispensaries, where knowledgeable budtenders can guide you through the selection process.
Product suggestions
UpBar GT
The UpBar GT is an attractive vaping device that draws inspiration from luxurious sports vehicles, boasting a sleek and sophisticated design with alluring curves and embellishments that add to its striking appeal.
Its pods, the UpBAR GT pods, come with a 2ml e-liquid capacity and 20 mg of nicotine. Each of these pods is equipped with a mesh coil, allowing for approximately 600 puffs. Furthermore, the UpBAR GT is available in a range of flavors to suit individual preferences.
Features
2ml E-liquid capacity
50VG/50PG E-liquid ratio
2% nicotine salt
Coil: 1.4ohm mesh
410mAh Battery capacity
600 puffs
Draw activated
FAQ
How long do weed pen disposables last?
The longevity of disposable weed pens varies depending on the user. For individuals with limited marijuana experience, low tolerance, and lower consumption needs, the vape pen can last much longer.
Factors such as body weight and other personal variables also play a role. Conversely, frequent inhalation of large amounts with a higher tolerance will deplete the pen faster.
In terms of usage time, each of our vape pens is designed for multiple hours of use and includes a fully charged battery that exceeds the duration of typical consumption.
Is the Sweet Kart Disposable Vape Safe?
K.I.N.D. ensures that its products, including the Sweet Kart Disposable Vape, undergo rigorous testing and comply with safety and quality standards. However, as with any cannabis product, it is essential to use it responsibly and in accordance with the recommended guidelines.
Can I recycle the Sweet Kart Disposable Vape?
K.I.N.D. encourages responsible disposal of their products. While recycling policies may vary depending on your location, it is essential to properly dispose of the device after use to minimize environmental impact.
Where can I buy the Sweet Kart Disposable Vape?
The Sweet Kart Disposable Vape is typically available at authorized K.I.N.D. dispensaries. Please check their website or contact your local dispensary to inquire about product availability.
Best Vape Wholesale Supplier-UPENDS
Discover the enchanting universe of Vape UPENDS, where creativity and design merge to inspire an awe-inspiring vaping experience. Join our inclusive community and seize the opportunity to explore a wide array of exclusive deals, taking your vaping journey to new heights.
At Vape UPENDS, we take immense pride in our contemporary concepts, exquisite designs, and meticulous attention to detail. Our dedicated team of skilled artisans is committed to crafting flawless and captivating products that engage your senses and gratify your discerning taste with each exhale.
Our company's ultimate mission is to astonish you with extraordinary vaping adventures, embarking on a transformative journey together. Allow us the chance to showcase why Vape UPENDS stands as the ultimate choice for anyone seeking the finest in vaping experiences.