Decades ago, vape pens weren't a thing but today they are now a major factor in the world of exotic cannabis products. unfortunately, the drawback of popular products like the disposable vape pen is that it gives room for a lot of counterfeit and fakes. However, the good news is that that irrespective of this, there are still a lot of efficient and original vape product of the market, one of which is the High Class Extract Disposable Vape. Check out our detailed review on this product, especially as it contains all you need to know about the High Extract Disposable Vape and if it is suits your preferences.
What is the High Class Extracts Disposable Vape?
It is safe to say that the High Class Extracts Disposable brand is arguably one of the most efficient and high quality brand that provides the best of both THC and CBD cartridges. They are considered front runners in the cannabis industry today. It is no surprise why they have been able to garner significant popularity worldwide. Since their inception a couple of years back, they quickly rose to prominence amongst cannabis consumers. Based on some information, it is believed that they are an American produced brand, residing somewhere in California.
The brand has never relented in their efforts as they continue to consistently manufacture a variety of only top shelf derivative products. their cartridges and applicators contain over 95% of cannabis oil gotten from premium, indoor cannabis.
Their products are made only in the best of conditions as the brand spares no effort in prioritizing cleanliness and quality. The packaging is also topnotch as it is handled by a High Grade member and each step is handled with consistency and at the highest standards. 
General Features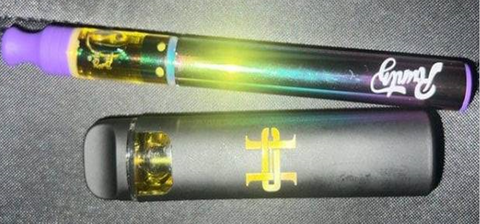 Consistent Puffing
One of the major feature of the High Class Disposable vape is its consistent puffing, which is achieved thanks to the purity of the High Class Extracts. In other words, anytime you take in a puff, the flavor never changes, and remains the same with every puff. This aids in creating a balanced experience for the consumer when you take in puffs with intervals. There is no denying that the feeling is quite sensational and goes a long way towards enhancing the vaping experience of the user.
Easily affordable
The elevated experience that comes with vaping is one than can be enjoyed by everyone and not only the rich alone. This is all thanks to the High Class Extracts Disposable brand. For as low as 25 to 35 dollars, you can easily purchase a High class extract disposable vape which is a fair price especially if you consider the cost of other rather expensive brands. Who says you need to break your bank before you can purchase a High Class disposable vape product.
Variety of Strains
It is often said that "variety is the spice of life", and the High Class Extracts Disposable brand does not fail to deliver on that end as there are a variety of products available to choose from. Everyone has their preference and it is advisable to opt for the one that best suits your taste and meets your requirements. With the High Class brand, you can purchase a THC and CBD in different flavors. Most people often choose the THC, but it is worth noting that the CBD high products are not lacking and equally possess their own strengths.
Design
There is not much to be said about the design of the High Class Extracts Disposable Vape pen, other than it boasts of a simple and compact design. It affords the ease of discreet use in public, plus it requires little to no effort to handle. The product structure and design of a vape pen is often considered an essential feature as it goes a long way towards contributing to the overall positive vaping experience.
Organic Flavors
Every High Class Extract is designed to intensify your experience with vape, void of any single artificial essence ingredient. Every flavor contains premium quality oils that aid in enhancing the pleasure that accompanies vaping with the pure organic extract.
So what are the top High Class Extracts Disposable Vapes to check out? Here are our top choices and what we think you should know about them.
Relevant YouTube videos
High Class Extracts Disposable vape pen reviews: Is the High Class Extracts Disposable pen good?
High Class Extract Disposable Vape Pen
The High Class Extract Disposable vape pen is a perfect addition to the league of some of the best vape in the cannabis community. If you are looking to get in the world of vaping and you want to start off right, then this product is your sure bet. It features a sleek and portable design which allows for discreet use in public. In addition, all products are properly lab tested to ensure that consumers only get the best quality.
Features
Readily available in a variety of strains
Does not require batteries
Compact and portable design
High quality packaging to safeguard product
Consistent puffing even after regular use
Pros
Requires little to no maintenance
Instant relief and soothing feeling
100% natural and organic vapes
Allows for discreet use
Easily affordable price for a high quality product
Cons
The large variety can be difficult to understand for new users
The taste can be a bit dull for some users
High Class Extract "Super Sour Diesel" Sativa
Another excellent product from the High Class Extract brand, the Super Sour Diesel flavor contains 87% THC. A highly effective strain which will no doubt ignite the passion in the consumer. An added benefit is that the flavoring is consistent and does not fade with every use. Similar to other brand products, it goes through a rigorous testing process before put out for sale.
Features
No need to recharge
Uses only natural ingredients
Sleek and simple design
Pros
Easy to navigate website interface
Contains around 87% of THC
No side effects
No artificial chemicals or flavors added to the for
Cons
Some orders cannot be delivered to certain areas
Can't be refilled once exhausted
FAQs about High Class Extracts Disposable Vape
Are High Class Extracts Disposable vape pen worth it?
The High Class Extract Disposable vape pen is considered to be one of the most prominent options in the cannabis loving community, for numerous reasons. The vape pen requires little to no effort to use. In addition, their compact size makes them less weighty in the purse or pockets. They are also a lot less harmful than other vape pen, and as a good quality product, when used appropriately will offer excellent results.
How much does the High Class Extract Disposable cost?
As prices of High Class brand product varies, it is necessary to understand that the pricing is greatly determined by the THC cost per gram. An efficient and high quality disposable pen can cost between 30 to 45 dollars. This however doesn't change the fact that the High Class Extract Disposable vape pen is easily affordable and worth the price.
Where can I purchase a High Class Extract Disposable vape pen from?
As earlier implied, when purchasing a High Class brand product, you have to be extra careful and observant as there are varieties of counterfeit and copycat products on the market. The effects of these fake products are often devastating and health threatening on the consumer. In other to not fall victim to this scam, purchase directly from the brands online page or UPENDS website.
How to choose the best High Class Extracts Disposable Vape?
This is not difficult, and only requires that you have basic knowledge about vapes and their features. First off before purchasing a High Class vape product, take into consideration the design, packaging and quality of the said product. Ensure that they are not damaged or giving off any foul odor as this is a sign that the vape is no longer in good condition. In addition, the size also matters. Purchasing a compact sized vape pen will allow you the ease of having it on you and carrying it from one place to another. It also allows you to use it discreetly anywhere and anytime.
Best vape wholesale supplier-UPENDS
How would you like to get top-quality vaping products at great prices? UPENDS is an amazing e-cigarette disposable vape brand retailer that specializes in stocking only products sourced from expert-vetted factories in China. Before purchase, these are properly monitored by a team specializing in research and development to ensure all products meet high-level standards of excellence. You can always count on a properly stocked catalog with guaranteed product quality to meet your needs.
At UPENDS, you can shop for a wide variety of disposable e-cigarette products that stand out in quality, taste, design and overall look. So, be sure to shop at UPENDS for a one-of-a-kind experience.
UPENDS is looking for authorized disposable e-cigarette agents, distributors, wholesalers worldwide, if you are interested, please contact us now!