1. What is Henry's Vape?
 A Summary of Basic Information of Henry's Vape
Located a few minutes from South Shields, the UK-based Henry's vape was founded in 2019 by lifelong friends Henry, Simon, and Colin. However, the shop's name was not based on Henry, one of the shop's founders. After much deliberations on what the friends were going to name the shop, it was agreed that the shop be named after Simon's Bulldog, and that was how Henry's vape shop came into existence.
After the shop was founded, it embarked on the mission of persuading all kinds of traditional smokers to abandon their unhealthy smoking habits and switch to vaping, which is safer. To do so, the shop had to stock anything and everything the vape industry had ever known. From vape kits, Mods, E-liquids, Pod systems, disposables, etcetera.
Moreover, the shop partnered with some of the most recognized brands in the vaping industry, such as Voopoo, Smok, Vaporesso, Innokin, Aspire, and many more. This decision was majorly meant to enhance customers' satisfaction by providing them with various products to pick from. The vape shop has a heavy supply of different E-liquid flavors that come in different sizes, nicotine ranges, and PG/VG ratios.
If you are after quitting the unhealthy traditional smoking habits, or you are just intrigued to try out something new as you try to explore different vaping options, this is the right place for you. Here are some of the essential details and contact information you can use to reach out to Henry's Vape.
Website:https://henrys-vapes.com/
Instagram:https://www.instagram.com/hennyvapes/
Facebook:https://www.facebook.com/henryvapeslimited
Phone: +44 191 447 1900
Address: 28 Westoe Rd, South Shields NE33 4NA, United Kingdom
Store Hours:
| | |
| --- | --- |
| Saturday | 10:30am–4pm |
| Sunday | Closed |
| Monday | 10am–5pm |
| Tuesday | 10am–5pm |
| Wednesday | 10am–5pm |
| Thursday | 10am–5pm |
Friday             10am-5pm
2. What are the Main Products Offered by Henry's Vape?
Henry's vape offers everything a good vape shop should offer. The main product categories provided by Henry's vape are as follows:
E-liquids
Hardware
Vape Batteries
Pod Systems
Disposables
Coils
Accessories
Even though Henry's vape offers these product categories in equal measure, the vape retailer is best known for its quality E-liquids, disposables, batteries, and pod systems. We will discuss these products in detail.
3. E-liquids
An excellent vape shop is characterized by its ability to stock a wide range of E-liquids, and Henry's vape does not disappoint when it comes to doing that. Henry's vape gives you tons of choices. You can choose between high VG and high PG. And in many ways, this is a good thing for consumers because the availability of many options means that vaping can satisfy the ever-changing customer needs. However, it is also crucial for buyers to understand what they need because many choices could lead to selection hitches. But you do not have to worry if you do not know what you want because the experienced and knowledgeable support team at Henry's vape will guide you through your shopping journey.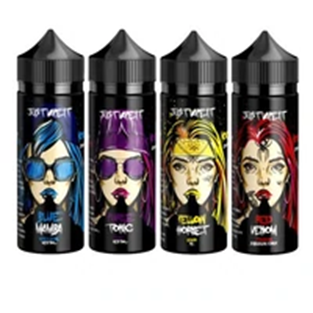 There are several E-liquid categories at Henry's vape, such as 50/50 Eliquids, concentrates, Nic salts, Nic shots, and Shortfills. The following are some of the E-liquid flavors you can enjoy at Henry's vape;
Kuku Salts 10ml Nic Salts
Just Vape It 100ml Shortfill E-Liquid
Banging Desserts 100ml Shortfills E-liquid
Billiards XL 500ml Shortfill E-liquid
UK Flavour Nic Salt Shot
All these E-liquids come at pocket-friendly prices, some as low as £1.20
4. Pod Systems
It is an indisputable fact that pod systems are by far the hottest products on the vaping market. You will find them on every shelf of virtually any good vape retailer and wholesaler. One of the reasons they are so popular is that they are portable and discreet. So if you are tired of carrying around a heavy vape device in your pocket, it will be great if you switch to a pod system.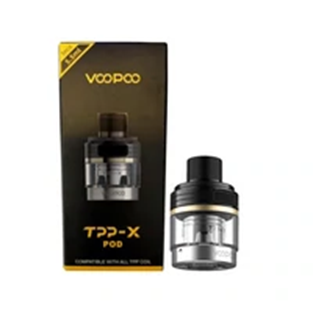 As expected, Henry's vape shop has all the pod systems you might ever want to have. All their pod systems are of the highest standards, yet they come at affordable prices. The following are some of the best pods you will find at Henry's vape.
Voopoo TPP-X Replacement Pod
Vaporesso Swag PX80 Replacement Pods
Uwell Yearn Neat 2 Replacement Pods
Smok Stick G15 Replacement Pods 
5. Disposables
Ever wondered why disposable vape pens are so popular? Unlike other vape kits, disposable vape pens are characterized by two significant factors. The first is that their batteries cannot be recharged. The second characteristic is that they cannot be refilled. So, why is it that vape pods that cannot be refilled nor recharged have so much popularity on the vape market? The answer to this question is simple; these vape pods do not have all the hassles such as maintenance, cleaning, or refilling. All you need is to take puffs until the e-liquid is exhausted and then look for another disposable pod. It is as simple as that.
Henry's vape has mastered the art of disposable vape pods, which is why it has an unlited supply of these products. All their disposables are of the required quality, yet they come at very affordable prices. The following are some of the most notable disposables you will find at Henry's vape:
Frost Bar Disposable Vape Kit- 575 Puffs
Aztec CBD 2 x 1000mg Cartridge Kit
VGOD Stig Pod Disposable Vape Kits - 3 Pack
Vapeman Solo+ Disposable Vape Pod 600 Puffs
Coolplay X15 Disposable Vape Pod- 575 Puffs
6. Batteries
Most vape shops often forget to stock vape batteries. Vape gadgets are powered by batteries which are sometimes bound to be destroyed. A good vape shop should thus have a great variety of batteries, and Henry's vape has all that. A good battery is defined by its ability to take you through multiple vaping sessions before requiring to be charged. Secondly, the battery should have pass-through charging to allow you to enjoy your vape while the battery charges. Lastly, a good vape battery should have quick recharging capabilities.
All batteries at Henry's vape have these features, which is why this shop is rated so high among its competitors. The following are some of the vape batteries you will find at Henry's vape shop.
Sony VTC5 18650 2600mAh Battery
Sanyo 2070C Battery 3500mAh 30A
MOLICEL P26A 2600mAh 18650 Battery
Golisi G25 18650 Battery 2500mAh 20A
Efest 18650 3000mAh 35A Battery
7. Henry's Vape Discount Coupons
Henry's Vape shop offers its products at extremely user-friendly prices. Moreover, users can save a lot by using coupon codes and discounts such as Henry's deals. Furthermore, you can subscribe to Henry's vape newsletter to receive all the latest coupon codes, and discount offers you can use to save on the purchase price.
Henry's vape Discount Coupon Code 1:
Henry's Vape Discount Coupon Code 2:

8. Henry's Vape Customer Reviews
Here is what customers say about Henry's shop.
"My first visit to Henry's vape was when I accidentally broke my previous mod. I was happy with the guy who served me. I received a great advice from him that helped me pick up a great mod. Their services are exceptionally brilliant. They also gifted me a bottle of high-quality e-liquid, which I was pleased to use. I highly recommend this shop to anyone looking for exceptional services. I will be revisiting them soon." Tet5ujin
"I was pleased to work with Simon. The guy has all the information about the vaping industry. He knows what is right for who. Henry's vape shop has helped me quit traditional smoking, and I must thank them for that. I will not be looking for my vape products anywhere else. Henry's vape is the place to be." Julie Readman
"I am delighted with the services they gave me. I was served with all the information I needed to make my purchase decision. This vape shop is miles ahead of all other vape shops I have visited before. I won't be looking anywhere else."
9. Henry's Vape Shipping Information
One crucial thing that Henry's vape shop understands well is how important it is to deliver its products within the shortest time possible. This is why they have a fast and efficient delivery system. They ensure that all your orders are appropriately packaged to ensure that the products reach you in the same conditions in which they were packaged. All their orders are shipped via Royal Mail. The shipping charges depend on the parcel sizes. All their deliveries will take two or three days before they arrive. After the third day, it is recommended to reach out to them to check the delivery status of your order.
For non-faulty or unwanted orders, Henry's Vape shop has a 14-day provision for such products to be exchanged with others, provided that the products have not been used and are sealed in their original packaging. Please note that Henry's vape will not be responsible for any shipping costs incurred during returns unless the shipped item is faulty or is one that was not ordered.
10. Find Henry's Vape Shops Near Me
Using this free Vape locator tool to help you to find Henry's vape shops near me(my location).
11. UPENDS: Wholesale Vape Suppliers
Have you been looking for a reliable supplier for your retail needs? A supplier you can trust to give you all you need to take your vape shop to success heights. Then worry no more. At UPENDS, we can help you fulfill all your vape shop ambitions. We have a plethora of vape products, such as pod systems and disposables. You can always rely on us to deliver everything and anything you need. You can reach out to us today to enjoy our supply services.