Vaping is taking the e-cigarette market by storm by providing immense options to users. A lot of people are shifting from traditional tobacco cigarettes to vaping as it doesn't impact the body as much as smoking causes. However, it doesn't mean that vaping is safe.
In this article, we will discuss the Freemax Maxus Pro 200W Mod kit that comes with the M Pro 2 tank…
What is Freemax Maxus Pro 200W Mod?
Inspired by the Mesh Pro series and an upgraded version of the Maxus Max 168W kit, the Freemax Max Pro surpasses the Maxus series in many ways. Freemax releases two new mod and tank kits - the Maxus 200W kit and the new M Pro 2 Tank. The kit features a dual 18650 mod with some amazing features while the tank is the successor of the M Pro tank.
Being an upgraded M pro 2 Metal Edition, the Maxus 200W with M Pro 2 Tank kit comes with some improved features. It has a dual battery and comes in two versions: the Metal Edition and Resin Edition. Resin Edition has a child-resistant top fill design and is also CRC qualified. On the other hand, Metal Edition comes with three steel balls in the top cap that increases friction.
Let's get to know more about the mod…
Freemax Maxus Pro Specifications and Features
Maxus 200W Mod Specs…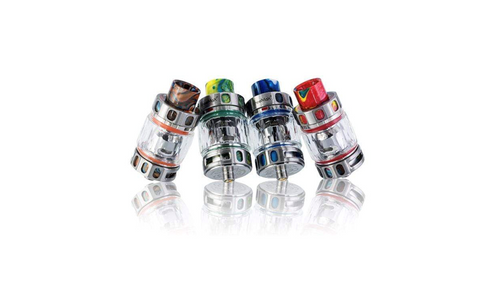 Battery Type: Single or Dual 18650 Battery
Wattage: 200W Maximum Wattage
Dimensions: 90mm x 52.4mm x 29mm
Weight: 190g
Battery Technology: SmartLoad Battery Tech
Modes: Power, VPC, Bypass, TC & TCR Mode
M Pro 2 Tank Specs…
Dimensions: 25mm Diameter x 60mm Height
Weight: 70g
E-Liquid Capacity: 5mL
Drip Tip: 810
Stainless Steel and Resin Construction
Main Components
Detached Cover
510 Connector
Air Flow
Glass Tube
Drip Tip
Replaceable Coil
Firing Burron
OLED Display Screen
Type-C USB port
Features
Upgraded M Pro 2 Metal Edition
FM COILTECH 4.0
Child Resistant Top Fill Design
Metal Edition and Resin Edition
CRC Qualified
Brand New Panel Options
Many Color Options
Lift and Slide Tank Fill Design
Display Screen
What Makes Freemax Maxus Pro Stand Out?
Freemax Maxus 200W Mod combines all the cutting edge technologies to create something that is both aesthetically beautiful and functional. It comes with the patented SmartLoad technology that makes battery loading easy and fast. It also has brand-new panel options so that you can customize your device the way you prefer.
The tank is widely known for providing excellent flavors and massive clouds. The Metal Edition has simple designs and all you have to do is lift and slide the top cap to fill the tank. The M Pro 2 Tank Resin Edition features 3 steel balls for stronger friction. However, it doesn't mean that you can't fill the tank easily but if the top cap doesn't fit, there is a little chance of potential leaking
Here are a few things that make Freemax Pro stand out compared to similar devices on the market…
Latest Mesh Coil Technology: It features industry-leading Mesh Coil technology - FM COILTECH4.0. It is the latest generation of mesh coils featuring military-grade SS904L mesh and Tea Fiber Cotton formula.
Multiple Output Modes: Maxus 200W kit supports multiple output modes such as Power, VPC, Bypass, TC-TI, TC-SS, TC-NI, and TCR. Also, it has a smart coil detection function and the mod will adjust to 'temperature control mode' after detecting the heating element.
SmartLoad Tech: You don't have to distinguish between positive or negative poles as the kit features SmartLoad Tech. You can put the battery inside the kit the way you want and it also supports a single battery load.
Numerous Protection Measures: the Freemax Maxus 200W kit comes with many protection measures, including Low Resistance Protection, Open Circuit Protection, Short Circuit Protection, High-Temp Protection, Low Voltage Protection, Over Charge Protection, etc.
Freemax Maxus Pro Review: Is It Worth the Value?
Design and Build Quality
The Maxus 200W mod is not an ultra-compact mod as it's quite big compared to similar products. However, it fits nicely in your hand and has a box-like shape but with subtle curves. The corners look sharp but they're not. It weighs around 160g with the M Pro 2 tank attached. It may seem heavy to some users especially those who prefer compact, pen-like vape kits.
The color options include Marble Black, Stabwood Rainbow, Silver, Gunmetal, Green-Red, Red-Blue, Blue-Yellow, Black-Orange, Yellow-Black, and Orange-Green. Though the actual color of the mod is black with only a color difference in the design. The Freemax logo along with some crossing lines may differ in color.
Features & Functions
The mod has a maximum output of 200W and it comes with multiple modes along with smart coil detection. It means when you will install a tank with a TC coil, your device will suggest the preferred mode. The menu system is pretty simple and easy to use and pressing the fire button three times brings up the options like Set, Info, Mode, and Exit.
Pros…
Great Performance
Excellent Flavor from a Sub-Ohm Tank
No Leaks
SmartLoad Battery Technology
Long Lasting Coil Life
Cutting-Edge Functions
Child Resistant Top Fill Design
Fastest Battery Loading
Easy and Convenient
Cons…
Tank Consumes Heavy Juice
Quite Expensive
Overall, the Maxus 200W kit has everything that you need for an enjoyable and satisfying vape experience.
M Pro 2 Tank
Let's talk about the much-awaited M Pro 2 Tank…
The M Pro 2 sub-ohm tank is the upgraded version of the Freemax Mesh Pro. The tank is made from resin and stainless steel. The previous version was available in either resin or steel but the resin model was fragile. This time, Freemax came up with a hybrid design to alleviate any issues regarding the tank's durability.
The tank comes with pre-installed glass that has a cut glass pattern and can hold 5mL of e-juice (TPD 2mL). The top cap comes with a push and slide mechanism, allowing easy refilling and use. There is also a little air release hole when you look down the drip tip. It helps air to escape while you fill the tank.
The drip tip is an 801 with dual o-rings and the hole also has an o-ring in it. The drip tip is made from resin to match the rest of the design. Coming to the airflow control, the ring is nice and smooth when adjusting. It also has a stopper to indicate if it is fully opened or fully closed.
What's In the Box?
The box contains…
1 x Maxus 200W Vape Mod Kit
1 x Freemax M Pro 2 Tank (Metal Edition or Resin Edition)
1 x Freemax 904L M2 Mesh Coil 0.2ohm (pre-installed)
1 x Freemax 904L M1 Mesh Coil 0.15ohm
1 x Replacement Glass Tube 5mL
1 x Bag extra O-Rings
1 x Type C USB Cable
FAQs About Freemax Maxus Pro
Is Maxus a good vape?
Freemax has gained immense popularity by offering some of the best vape kits and sub-ohm tanks. They have been making some pretty amazing vape products including vape mods to pair with their tanks.
How many watts is the Freemax M Pro?
The Freemax M Pro has a wattage between 60-90W and provides the best vaping experience at 80W.
How much is the Freemax Maxus 200W kit?
Although you may find different prices listed on different websites, the Freemax Maxus 200W Starter kit comes with a price tag of $57.99.
What batteries does the Freemax Maxus 200W use?
The Freemax Maxus 200W vape mod is powered by a single 18650 battery for 80W of power while for the full power range of 200W, it uses dual 18650 batteries.
What features does the M Pro 2 sub-ohm tank have?
The Freemax M Pro 2 sub-ohm tank has a 5mL e-liquid capacity, 810 resin drip tip, and hybrid construction of stainless steel and resin.
UPENDS: Your Wholesale Vape Partner
Are you looking for high-quality vape mods or sub-ohm tanks? UPENDS brand is a renowned name in the vaping world where you can find a wide range of products and a variety of e-liquids. All products are manufactured with the highest standards of quality to provide you with the best vaping experience. From sleek and stylish devices to the most innovative designs, you will have everything under one roof.
UPENDS is all about premium quality, easy-to-use designs, and innovation. The company offers top-notch vaping products at a price that you would love to pay. Currently, the company is looking for authorized vape distributors and agents at different locations. The idea is to expand the business globally and bring the best vaping experience to all vapers.
If you're interested in being a part of UPENDS, contact us now…