The vaping industry is marked by continuous innovation, driving the sector to unprecedented heights and revolutionizing the way enthusiasts partake in their beloved pastimes. The synergy of state-of-the-art technology and inventive design has given rise to an entirely fresh lineup of vaping devices, with Raz Vape Technology prominently leading this transformative charge.
Within this shift, Raz Vape products have garnered the attention of seasoned aficionados and newcomers alike, thanks to a series of innovations that seamlessly integrate both aesthetics and utility.
In this venture, we set forth on a quest to unearth the most recent advancements in the domain of Raz Vape Technology, revealing how these progressions are fundamentally transforming the essence of vaping.
These developments have permanently altered the vaping environment, changing everything from the seamless integration of design elements to the complexity of coil technology, extending to prolonged battery life, and the amazing accomplishments of intelligent networking.
Come along as we dive deeply into the core of this technological advancement, illuminating the marvels brought forth by Raz Vape Technology and the potential it offers for the future of vaping.
Raz Vape Technology
The Raz CA6000 vape is a handy smart disposable crammed with cutting-edge and unique features. It is powered by Geek Vape, packed with the best tech, and outperforms other disposable vapes on the market. To avoid burnt hits, the Smart Light Indicator takes the effort out of gauging how much power is still in the tank.
Additionally, the ground-breaking Battery Indicator Light will inform you of your battery status and when you need to recharge. The Adjustable Airflow function lets you customize the draw so you can have a tight or loose pull.
The Raz CA6000 vape comes with a 10ml tank that is already pre-filled with 5%/50mg Salt Nicotine and will produce about 6000 puffs of amazingly smooth flavor. You, the user, may enjoy hassle-free vaping thanks to the integration of all these fantastic new features. 10+ different flavors are available.
Why Choose Raz Vape
Unveiling the Excellence of Raz Vape
Vaping technology has rapidly evolved, and within this dynamic landscape, Raz Vape has emerged as a standout contender. This article delves into the distinct qualities of Raz Vape that set it apart in the market. From innovative design to cutting-edge features, discover why Raz Vape is capturing the attention of vaping enthusiasts worldwide.
Sleek Design Meets Unmatched Functionality
In the world of vaping, aesthetics, and functionality are not mutually exclusive. Raz Vape embodies this principle by combining sleek, ergonomic design with unparalleled functionality. This section examines how Raz Vape's commitment to design elevates the user experience, creating vaping devices that are both visually appealing and intuitively practical.
Revolutionizing Flavor
The flavor is at the heart of the vaping experience, and Raz Vape Technology has revolutionized this aspect through its advanced coil technology. Explore how the implementation of innovative coil designs enhances flavor production, resulting in a vaping experience that tantalizes the taste buds and satisfies the senses.
Extended Battery Life and Rapid Charging Speed
Battery life is a key concern for vapers, and Raz Vape addresses this with impressive solutions. This section delves into the extended battery life featured in Raz Vape devices and how fast-charging technology ensures minimal downtime. Discover how these innovations empower vapers to enjoy extended sessions without interruption.
Smart Connectivity and Customization
Raz Vape bridges the gap between technology and vaping with smart connectivity and customization options. Through dedicated mobile applications and Bluetooth integration, users can tailor their vaping experience. Learn how Raz Vape's technological connectivity elevates control, security, and personalization for vapers.
Charting the Course Forward
As we conclude this exploration, we look ahead to the promising future that Raz Vape Technology holds for the vaping industry. By continuously pushing boundaries and reimagining possibilities, Raz Vape paves the way for exciting advancements yet to come.
In a world of evolving vaping technology, Raz Vape stands as a beacon of innovation, enriching the vaping experience through its unique blend of design, technology, and user-centric features.
Raz Vape Flavors
Variety of flavors is a key factor in the world of vaping that continues to amaze aficionados. Raz Vapes has developed a reputation for having a wide variety of tastes, providing vapers with an alluring trip through flavors that span from the ordinary to the familiar. This investigation reveals the amazing world of Raz Vapes flavors, where each puff turns into a delicious sensory trip.
Miami Mint
With this So Flo flavor's mint undertones, go on a vape vacation to Miami! It's a delightfully twisted sensation that's ideal for bar hopping and relaxing on the beach.
Alaskan Mint
Enjoy a cooling mint vapor that combines the scents of peppermint and spearmint wonderfully. The ideal way to embrace the brisk attractiveness of an Alaskan day or to savor its energizing allure from wherever you call home.
Pom Pom Raz
You'll be begging for more of the delicious fruit symphony that is created when ripe pomegranates and luscious raspberries are combined.
Blue Raz
Take a deep breath of the energizing combination of tart raspberries and sweet freshly picked blueberries. To believe it, you must sample this mouthwatering berry medley.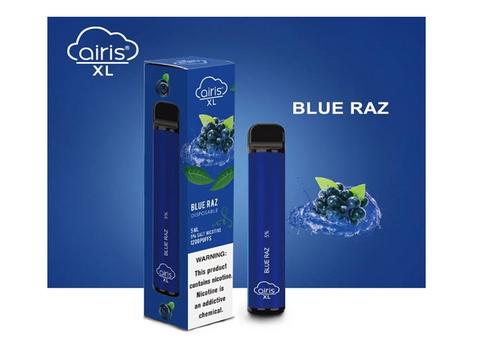 Strazz
The whimsical flavor of this e-liquid combines tart raspberries with vivid strawberries for a flavorful vape that is just a touch sweet.
Cactus Jack
Enjoy the flavor of exotic cacti blended with a variety of tropical fruits as you embark on your desert trip. a flavor profile that is unexpectedly distinct and has a Southwestern tang.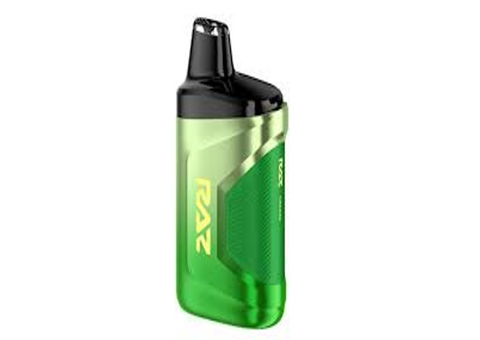 Tobacco
This is the one for you if you want the full-bodied flavor of a traditional tobacco e-cigarette. The true flavor of premium tobacco leaves is captured in the silky smoothness of this vape. Each puff of this tobacco will leave even the most discerning smokers satisfied with its flavor and aroma.
Dragon Fruit Lemonade
A tropical spin on traditional lemonade! It is wonderful to eat dragon fruit because of its unusual and enigmatic flavor and the sharp lemon kick it provides.
Fuji Blue Razz
As you savor the crisp sweetness of this delectable paradise, be enchanted by the seductive allure of Fuji apples combined with vibrant blue raspberry.
Georgia Peach
With a flavor that will make you feel as though you are sitting in a Georgia orchard as you puff, sweet and luscious peaches direct from the source are present.
Lemon Lime
It's time to try something new with your vaping. This flavor features a refreshing citrus blast that will stimulate your senses, made up of tangy lemons and luscious limes.
Mango Mania
The major draw here is ripe, sweet mangos that will engulf your taste senses for an insanely delicious and succulent vaping experience.
Peach Pear
A lovely duo! Peaches that are sweet and juicy and pears that are lush combine to make a flavor profile that is well-balanced and delicious.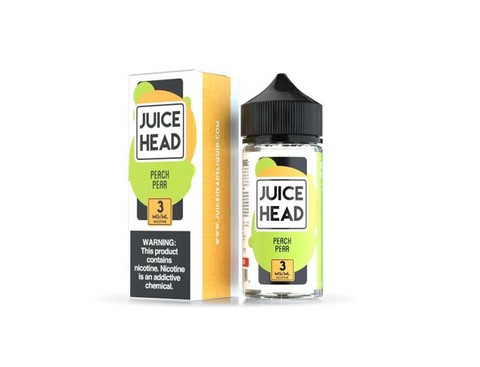 Other product suggestions:
UPENDS Mirror
Due to its lightweight design and smooth finish, the Upends Mirror vape pen always offers a luxurious vaping experience. With the aid of a cutting-edge mesh coil, this device elevates the bar for vapor generation, resulting in vapor with a smoother, more consistent taste while maintaining its trendy appeal. The Mirror lives up to its reputation as a true powerhouse of taste.
Thanks to the device's high-quality 500mAh battery, ample 10mL e-liquid capacity, and practical Type-C charging, you may have uninterrupted vaping sessions. With the aid of these capabilities, you are able to vape whenever you want without worrying about the battery's life or the level of the e-liquid. Prepare yourself for a better vaping experience with the Upends Mirror.
Features
10mL E-liquid Capacity
0Ω Resistance
500mAh Battery Capacity
Type-C Charging Port
Frequently Asked Questions
What does the blue light on a Raz vape mean?
If you have a disposable vape pen that is blinking blue, it may be an indication that the LED is ready to turn green, which indicates that the battery is either medium or even dead. This pattern is also used by other vape pens to indicate that the battery needs to be recharged soon.
What color is bad vape juice?
When the vape juice in your device starts to seem foggy, it has likely gone bad. Vape juices that are milky, cloudy, or foamy have been exposed to the air for far too long, which frequently allows dust to enter the bottle and contaminate the juice.
How long does a vape last?
A disposable vape pen contains roughly 60 ml of vape juice. It means that you can get up to 200 puffs per pen, depending on how often you use it and what you're sketching. If you use a vape pen five times a day for a total of 15 puffs, you can use it for about two weeks if you just take three puffs at once.