Quitting smoking is the right and noble thing to do. After quitting smoking, to make sure you don't fall back to smoking because of the lure of cravings, you need to get the best alternative to continue enjoying the best hits without posing any health risks. To achieve this, you only need to adopt vaping.
To enjoy vaping and get the best experience you might be craving for, you need special and outstanding vaping equipment from a trustable brand. A brand like EpicVape has contributed immensely to the vaping market. You can always find EpicVape products like vaporizers, stems, and other accessories. 
In this article, we shall focus on different EpicVape brands in the market and how they allow you to vape comfortably and efficiently.
What is EpicVape?
EpicVape is an American-based vape equipment developer, distributor, and seller. They have contributed a lot of vaping equipment to the market, thus gained a lot of trust from many vapers. They boast high quality, convenient vape products and lightweight and compact vape equipment.
EpicVape E-Nano Vaporizer Review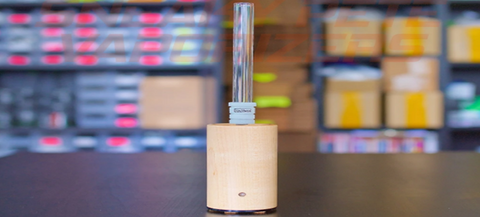 EpicVape E-Nano Vaporizer famously referred to as E-Nano, is a log vaporizer that provides you with an all-around vaping experience in every puff. Apart from the throat hit, E-Nano provides you with a subtle warmth and a terpene-rich accompanied with thick clouds and rich flavor.
Some of the E-Nano notable features include;
Few Minutes Heat Time
E-Nano is referred to as a ready-to-vape vaporizer by many vapers. It only takes 2-3 minutes from a cold starting point to the ready-to-vape point. The more it heats up, the better the vaping experience; so when you want to vape, it is advisable that you set it on a few minutes before starting to vape. It allows you to set it at 3 or 4 as the standby mode, then bumps it to 6 or 7 when you want to vape. After E-Nano has heated up completely, you can set the temperature at the right level that you can enjoy vaping.
Adjustable Temperature Control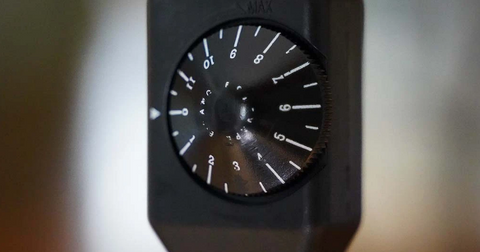 If there is a feature that EpicVape boasts of in E-Nano is the wide temperature variation range that hits up at 560℉. This makes sure it covers all your needs and all vapers, from new entrants to expert vapers. The varying temperature also makes E-Nano the best vaporizer for vaping concentrates, dry herbs, and diffusing oils.
For example, when you set the temperature variation dial at 3-4, you are using diffusing oils to vape from the E-Nano Aromatherapy Cup; 5-7 setting can be used to vape dry herb and at eight and above for vaping concentrates. This flexibility makes E-Nano a versatile vaporizer.
Micro dosing Capabilities
E-Nano is made from wood, and the wood vaporizers are known for their ability to provide an ultra-efficient vaping experience. It is equipped with a narrow bowl and a full AC power that enables it to extract a huge hit from microscopic loads as small as 0.005 grams. For smaller doses, E-Nano allows you to use its included multi tool to adjust its screen to the first notch when you want to vape smaller doses.
Great Taste and Flavor
When you vape using the E-Nano vaporizer, the herb does not get in contact with the heating element; thus, vaporization is only done through convection and not conduction. This results in a great taste and flavor as you only get to taste only what you place in. this is the reason why the E-Nano is from time to time rated as one of the best vaporizers when it comes to flavor.
Simple to Clean
Hygiene is what every vaper craves. This starts from vaping using clean vaping equipment, and E-Nano guarantees you this. E-Nano comes with a glass stem that you can use to load the app and not directly into the vaporizer. The glass stem is easy to clean as you only need to place it on a clear shipping tube and add a little Iso-alcohol, then soak it for 10-20 minutes before taking it out. This erodes away any herb or oil that could have stick on it.
How to Use E-Nano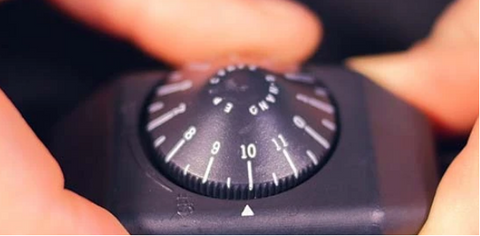 E-Nano is marked as one of the simplest vaporizers to use. You only need to plug it in, turn up the dial and start vaping. Its LED on the front is brighter and clear enough to allow you to monitor the vaping temperature.
When you want to start vaping, you need to turn your E-Nano vaporizer earlier as it requires some time to heat up. You can set the dial temperature at 10 for the first 2-3 minutes, and once it heats up, you can scale it down to the desired level where you can vape comfortably. 
If you want big hits, you can opt to use ground herb but if you need flavor, use a whole bud. Your E-Nano allows you to use both, thus very versatile.
E-Nano vaporizer Pros
It is highly economical with the ability to vape from micro-vaping
E-Nano vaporizer guarantees you exceptional taste, purity, and smoothness
It allows you to vape at different temperatures
It is slim and lightweight enough to carry along, thus allowing you to vape at anytime
It is compatible with much other vaping equipment
E-Nano vaporizer Cons
It has a small heating chamber
Its temperature can accidentally reset, thus affecting the vape quality
Other EpicVape Equipment
E-Nano Accessories
After some time of use, your E-Nano may develop some failure, and you need to replace some parts before it can function as intended again. Here are some of the accessories you can always acquire from EpicVape;
E-Nano Stems
E-Nano stem is a part of E-Nano vaporizer made from borosilicate glass where you can load the herb. The stems allow you to choose from either;
Adjustable Screen Stems- these stems allow you to adjust the bowl size and the distance from the heating element.
Fixed Screen Stems- These stems maintain a constant bowl volume and distance from the heating element. They feature an integrated honeycomb glass screen for a more pure glass experience.
Silicone Stem Guards
Silicone Stem Guards come in a pack of three. They guard the glass stem and gong against heat as they are 100% heat resistant. 
Let's have a look at the FAQs Associated with EpicVape
How to Clean E-Nano vaporizer?
As you use your E-Nano vaporizer, you need to have it cleaned from time to time to make sure that you vape a clean and healthy vape. It is easy to clean E-Nano vaporizer as the vaping herb is loaded into the glass stem and not directly into the vaporizer. The glass stem is detachable thus easy to clean.
Simply detach the glass stem, and place it into the shipping tube, add few amounts of iso-alcohol and allow it to soak for 10-20 minutes. Take the stem out and wipe it dry. This way, you could have cleaned your E-Nano vaporizer.
Is E-Nano Vaporizer Worth It?
E-Nano Vaporizer is super-efficient. First, its wide temperature range guarantees you super-efficient hits with taste and purity guaranteed. It is developed from a log that is not only durable but also highly aesthetic.
Conclusion
EpicVape has contributed immensely to the vaping market. As reviewed in this article, E-Nano Vaporizer is one of the best vaporizers produced by EpicVape. If you don't own a desktop vaporizer and you crave to have one, then E-Nano is the best one to consider. You can also order from EpicVape and get all other vaping equipment that you are looking for.